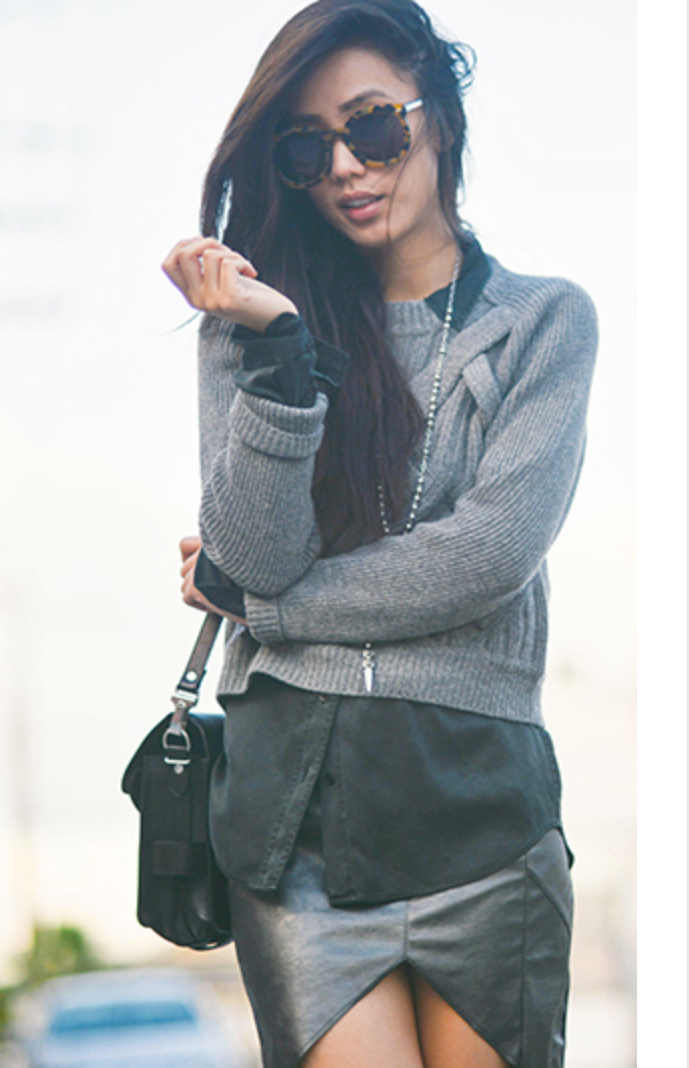 Jenny Ong launched Neon Blush in November of 2010 as a creative break from her mundane academia. Her growing interests in photography have led her to explore ways individual expression could be seen through personal style posts. Being Los Angeles born and bred, Jenny steers the blog through her casual luxe west coast style by mixing high and low pieces.
Beyond the blog, Neon Blush is the careful balance between unique, trendier pieces and classic and timeless basics, hence "neon" and "blush". The chronicles of Neon Blush exist to inspire readers to discover their own balance in style and to wear their style confidently and comfortably.
To contact Jenny, please email: Jenny@Neonblush.com
faq
How did the name "Neon Blush" come about?"
A few friends would call me 'neon lights' as the combination of my first and last name sounded like 'neon'. I wanted the title of the blog to sound somewhat personal, so I chose to use "Neon", and thought to balance the loudness of the first word with one that whispers elegance and simplicity... which are the two things I always think of combining when I dress.
What camera and lenses do you use for your photographs?
I use a Nikon D800. Most of the time I use a 50mm, 85mm, and occasionally a 24-70mm.
I'm in the process of redoing my wardrobe as I want to buy pieces that are more classic, but still edgy. What should I look for?
Things that you feel you can mix unceasingly, like a leather jacket or the perfect denim fit (for you), or that little black dress, or a pair of black ankle booties. It's easier to build a cohesive wardrobe once you have the staples, I think. These staples are available almost anywhere but the way to find ones that make them 'you' is to look for those small details that you love, whether it be extra buttons or studs, zippers here and there, an asymmetrical hem, lace trim, etc.