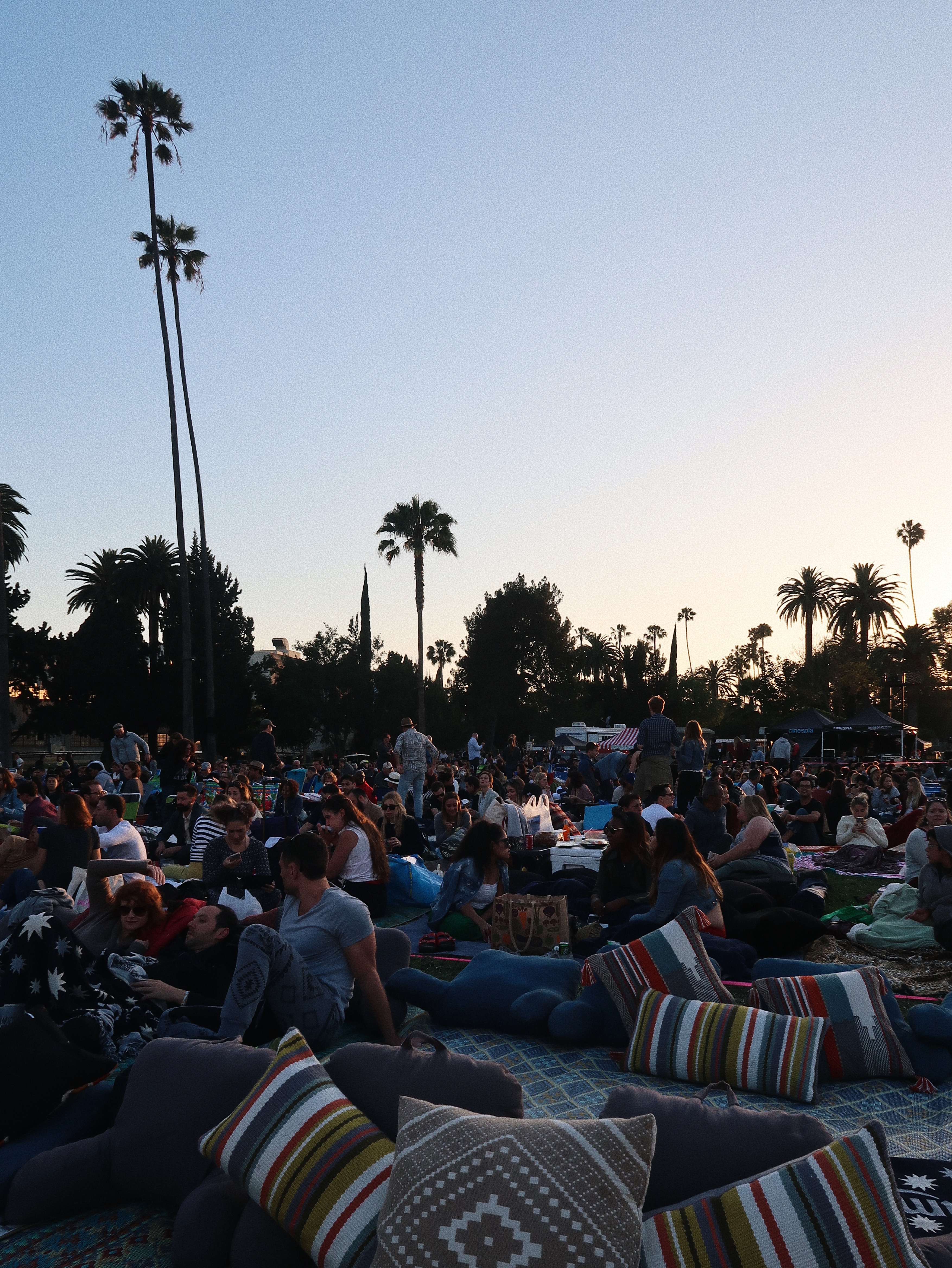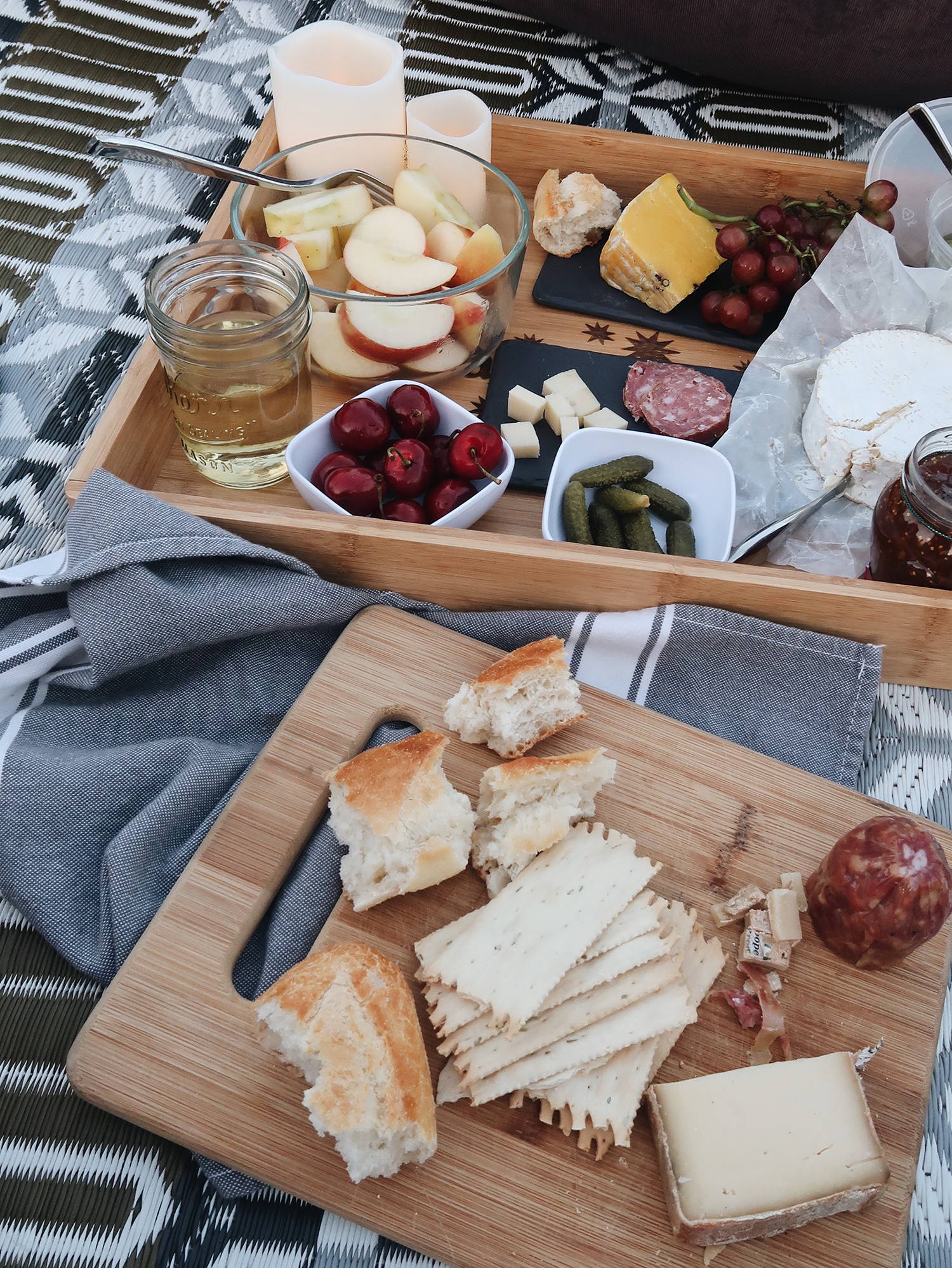 My favorite thing about summer in LA is not the beaches, the dry heat, outdoor concerts, or dining al fresco (we kind of get to do that year-round), but it's Cinespia! It's a movie screening held on a grassy lawn at the iconic Hollywood Forever Cemetery, where people can (and should) bring their own blankets, pillows, snacks, and beverages (wine and beer are allowed!). I love it - it's quite dreamy getting to sit and graze amongst a sea of people and swaying palm trees as the sun drowsily sets. It's a pleasant way to enjoy doing an activity you'd normally do inside a theatre, I definitely recommend going at least once during your stay here in LA. It officially kicked off at the end of May (I caught "Casablanca"), but Cinespia runs through the entire month of July. Find the rest of the schedule here.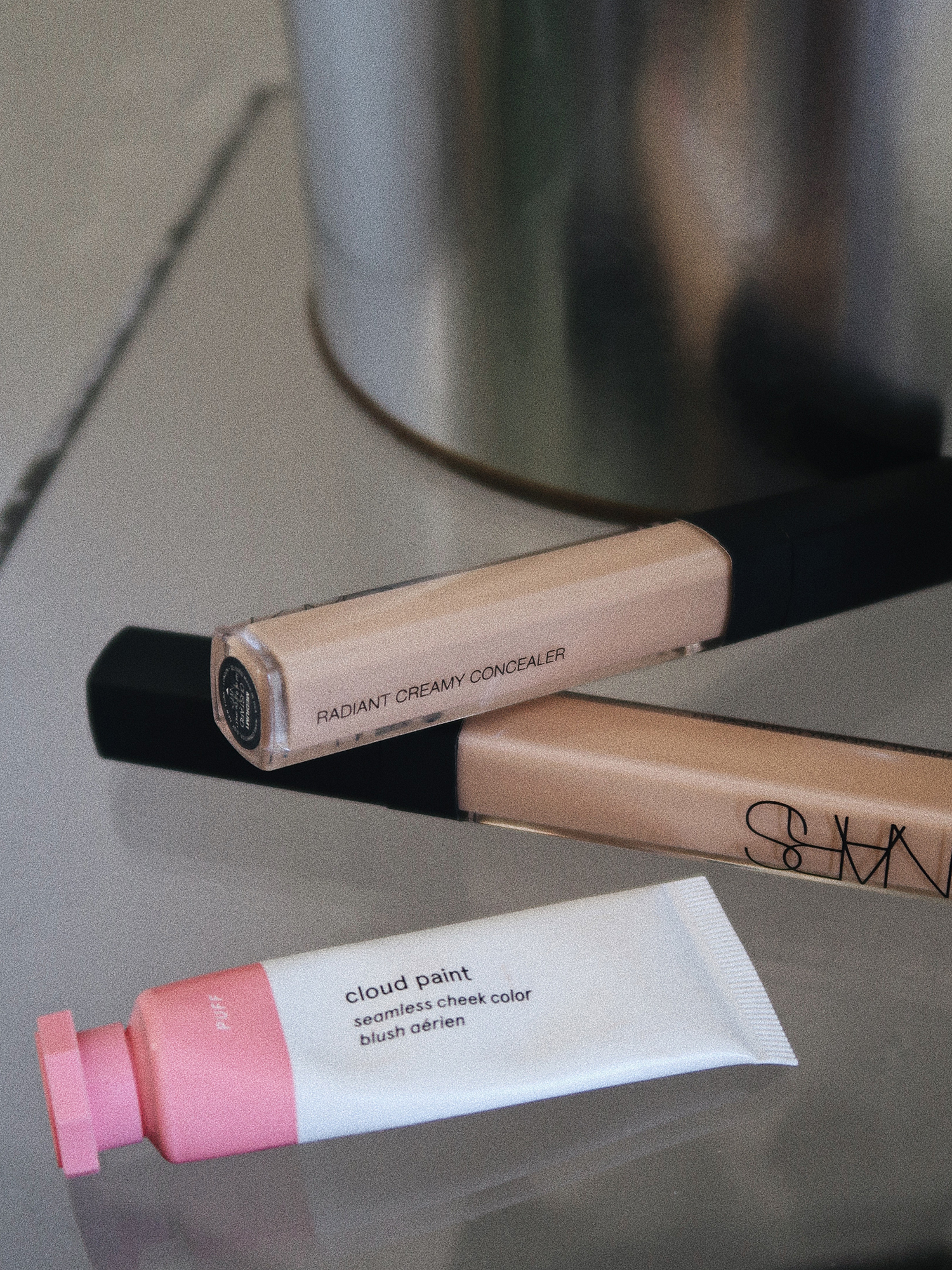 NARS concealer and Glossier cloud paint

Two things here: the radiant creamy concealer from NARS and cloud paint from Glossier. If I had to choose only two beauty products to wear, they would be concealer and blush (although admittedly I'm sort of cheating as I have lash extensions and my brows are microbladed). This past month and presumably for the rest of this summer, I've just been stepping out with some sunscreen, a bit of concealer around the under-eye area and a few dabs of blush for an easy, fresh summery look.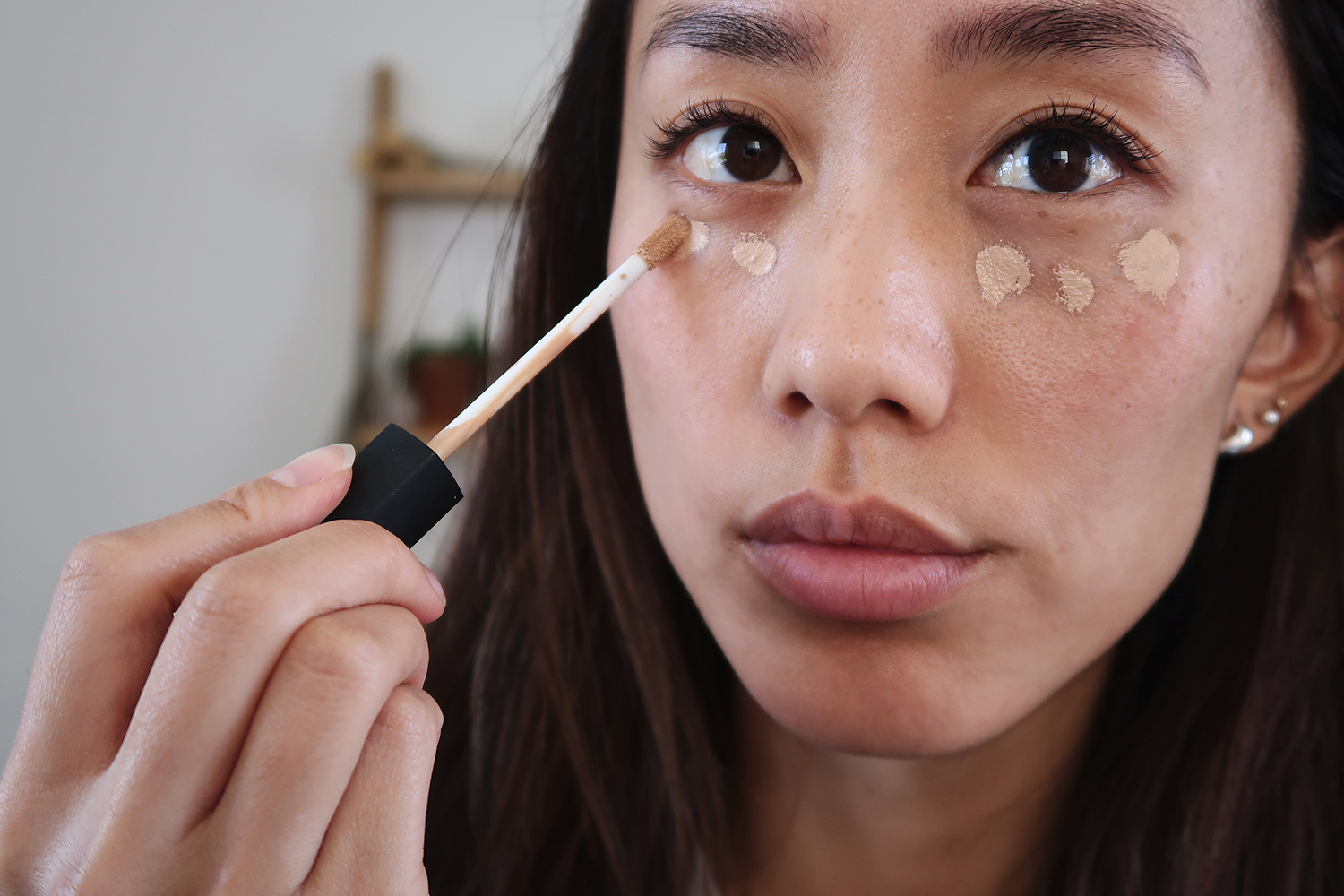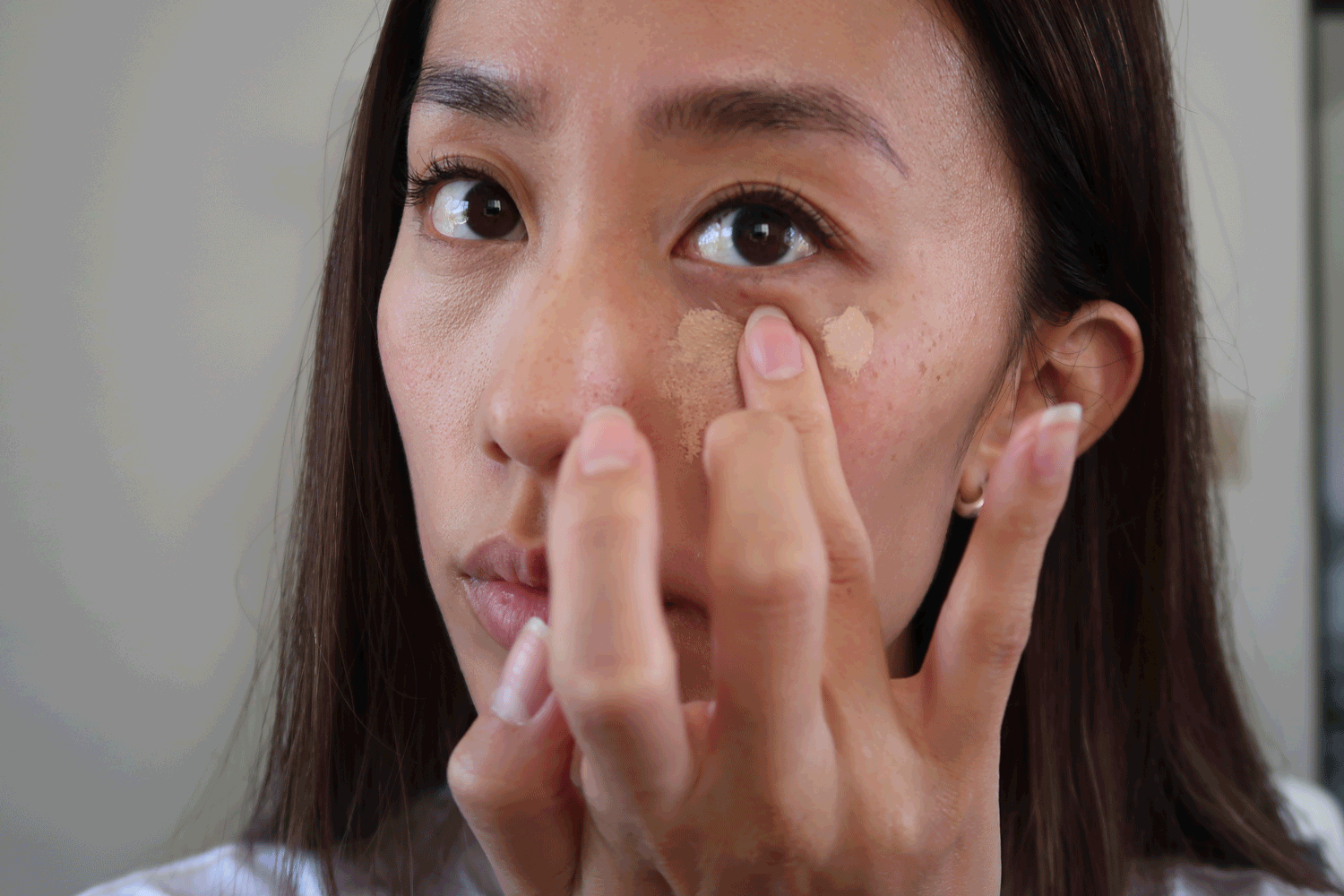 I've been a LONG time fan of the Tarte maracuja creaseless concealer... like a strong 10-11 years of use. It was the only concealer that I felt was actually brightening; it provided full coverage with true staying power (I never had to reapply even during a full day out). And then one day I tested this one out and I realized I needed to move on. The NARS concealer does everything that the Tarte one does, except it comes on a little bit lighter and looks a little more natural, which is exactly what I'm going for nowadays. It blends in easily, too, and I'd have no need to reapply all too often.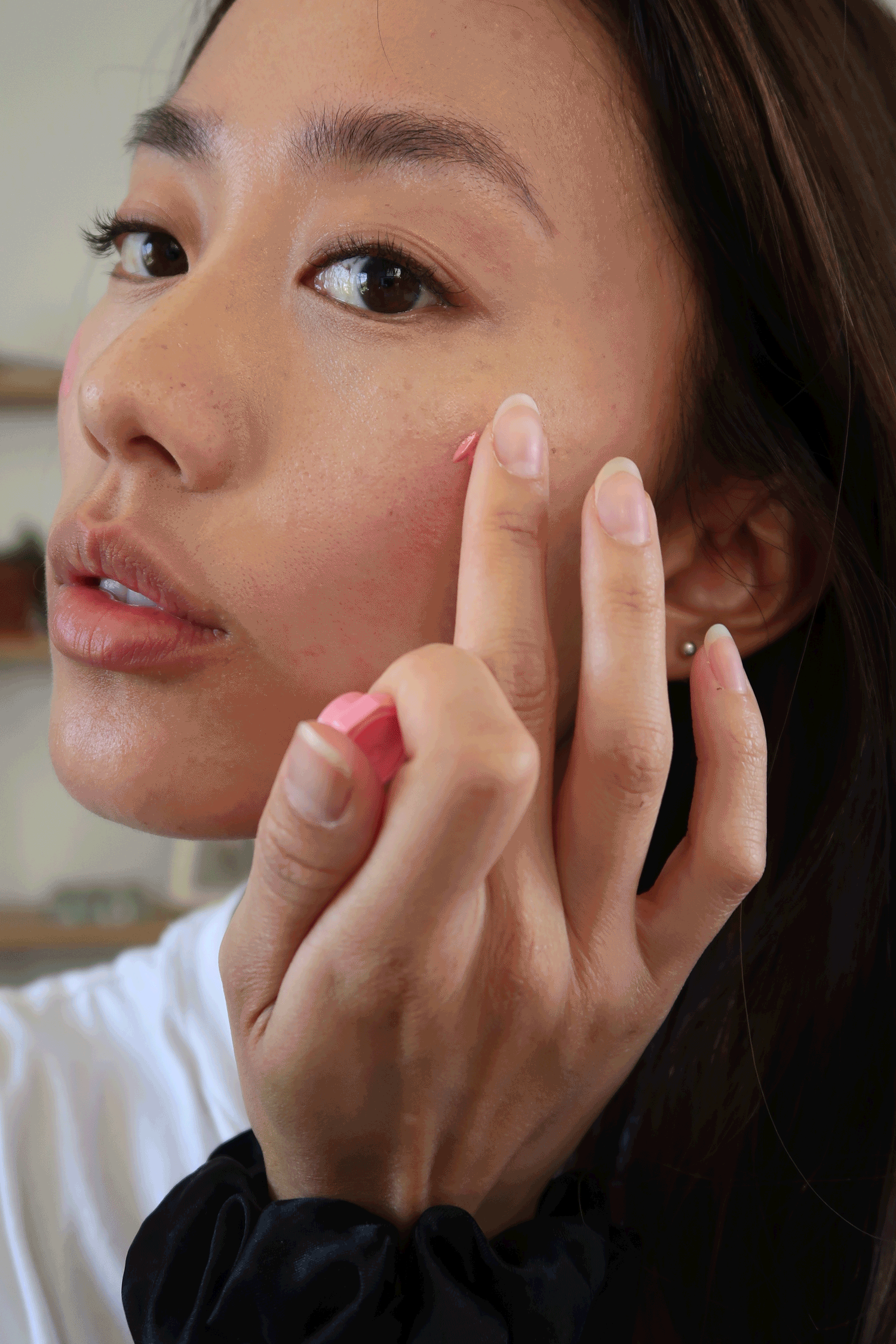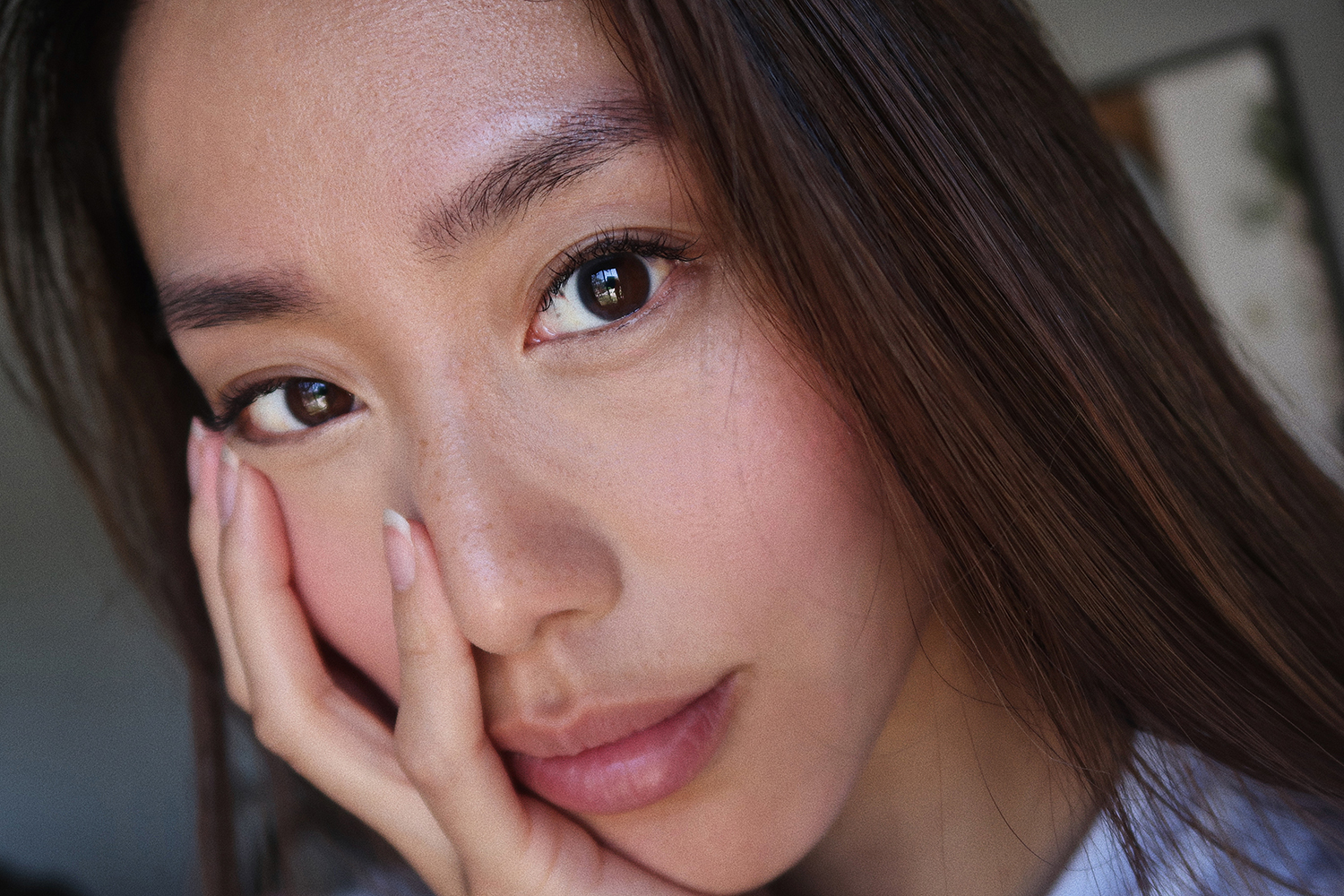 Ah Glossier's cloud paint! It's incredible how easy it is to apply this - it comes out in a liquid-like paste and then melts into your skin seamlessly. I particularly love the color "Puff" for spring/summer time because it is THE perfect color for a fresh, you-woke-up-looking-and-feeling-like-an-angel look. The photo above is how I walked out most days in May: a few dabs of concealer and a few of "Puff" on the apples of my cheeks.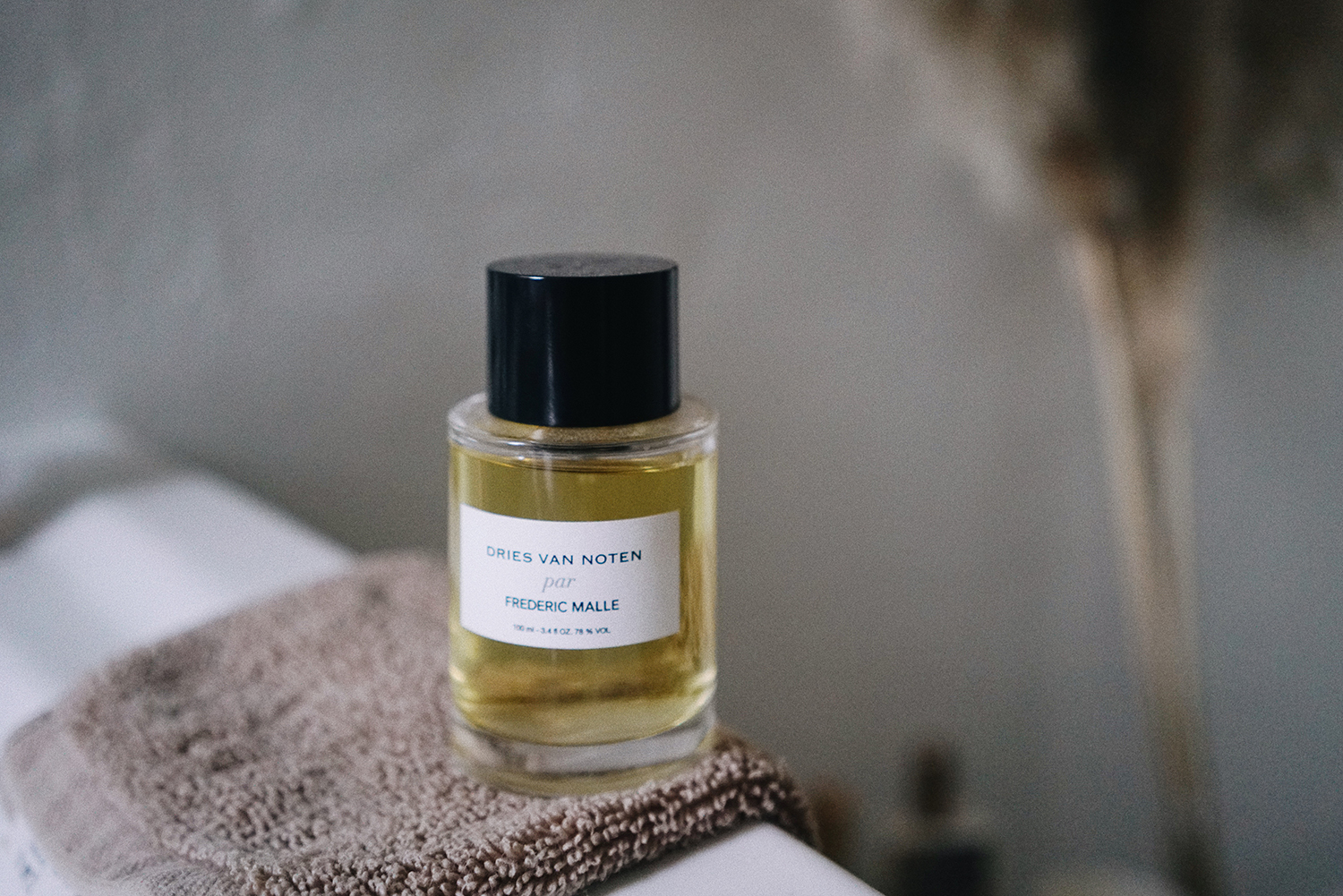 Dries van Noten par Frederic Malle parfum

I know they say you should keep your favorite fragrances a secret, but ugh this one is just too good not to share. I've been primarily wearing this Dries van Noten par Frederic Malle perfume the past month because something about its notes remind me so much of why I love spring and summer. To be completely honest, it has a funky aroma first off... but as the spritz settles, you begin to realize how mysterious and alluring it actually is. With a bit of bergamot, saffron, sandalwood, vanilla, and musk, it exudes equal parts elegance and exoticism, shifting through different phases as each hour passes. Nearly reminiscent of a perfect warm, summer evening.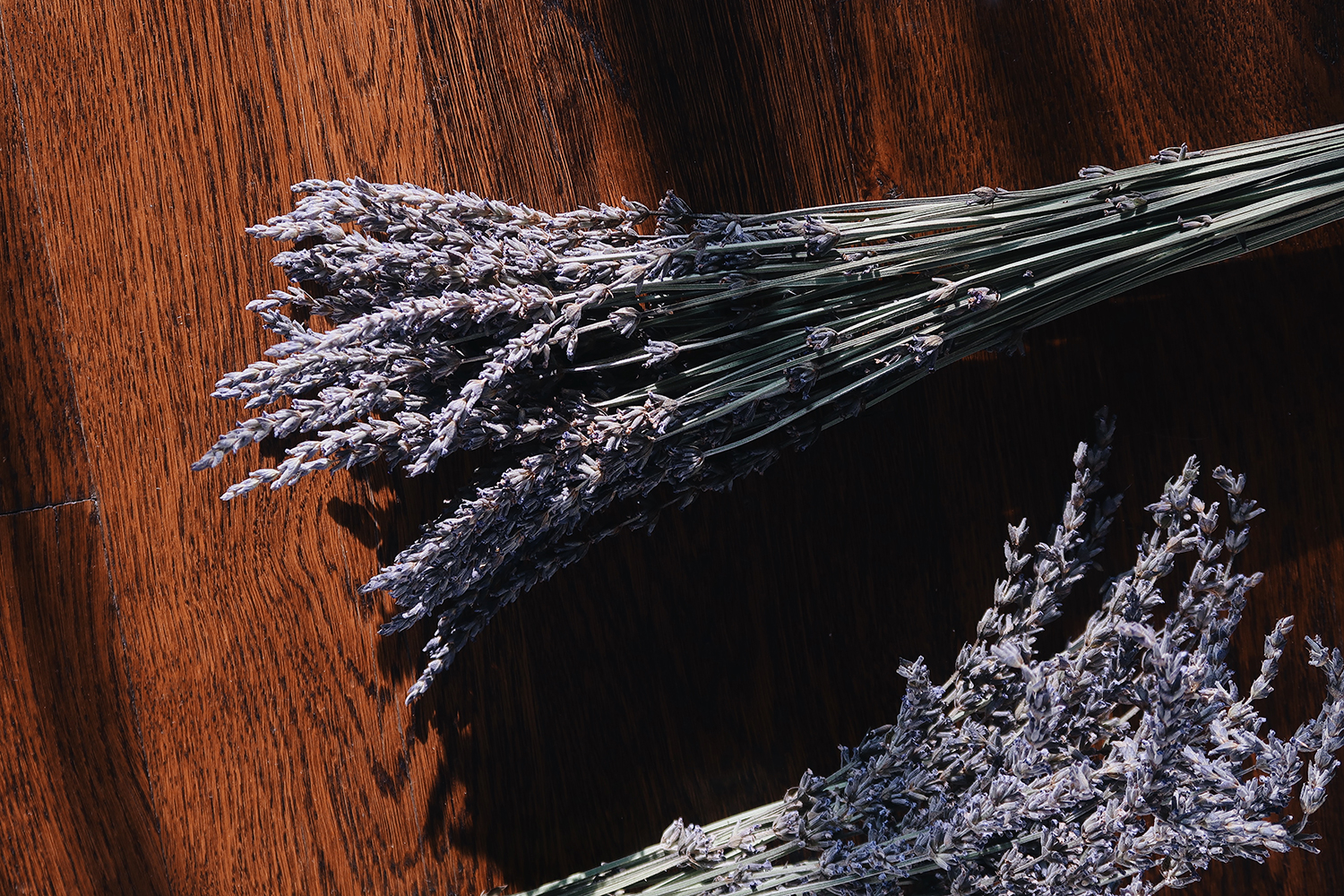 I'm not sure what made dried-flower making particularly so fascinating in May, as I do it consistently at least once a month or so, but there was definitely a lot of it this past month. Maybe it was because all of the flowers near my apartment started blooming like crazy mid-May and I just had to preserve. I've got a lavender farm (not really, but pretty much) out in front and it's been really therapeutic snipping some stalks as soon as the sun slips and the bees go to sleep. I'd made quite a few bunches and placed them around my bed and bathroom to create a more serene atmosphere. Turns out, it really helps!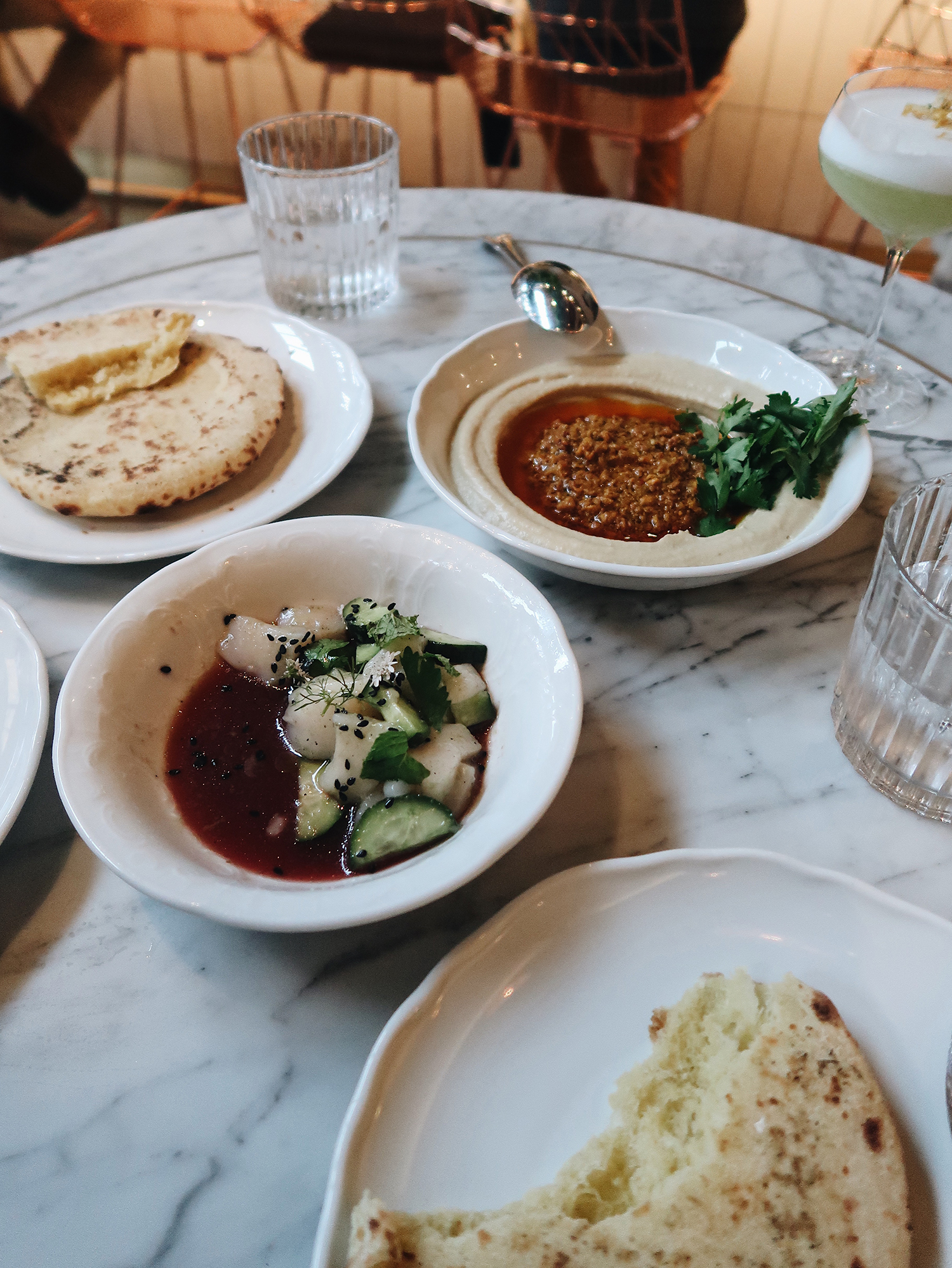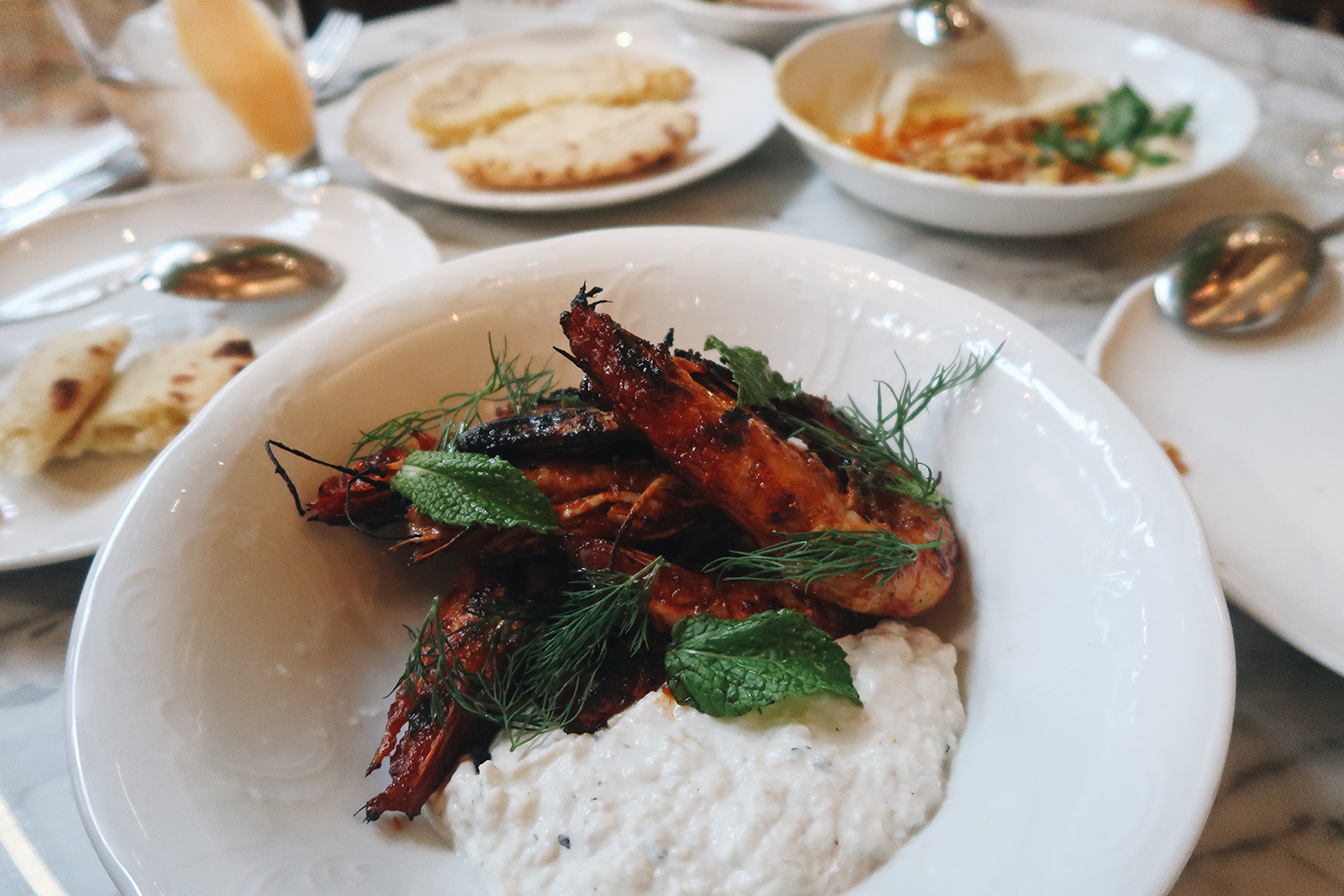 This was easily my favorite meal of May. Bavel, brainchild of Chef Ori from Bestia, recently opened up in the Arts District of Los Angeles. I'd been a huge fan of Ori Menashe and his culinary brilliance at Bestia since its opening back in 2012 so I knew I had to try Bavel as soon as possible. In short and as you might've guessed, it is fucking amazing. Every dish is a wonderful rollercoaster, flavor and texture wise - the grilled prawns, scallop crudo, grilled mushroom, and duck 'nduja hummus are especially glorious. I will go more in depth about this potentially new favorite restaurant of mine in another post to come soon.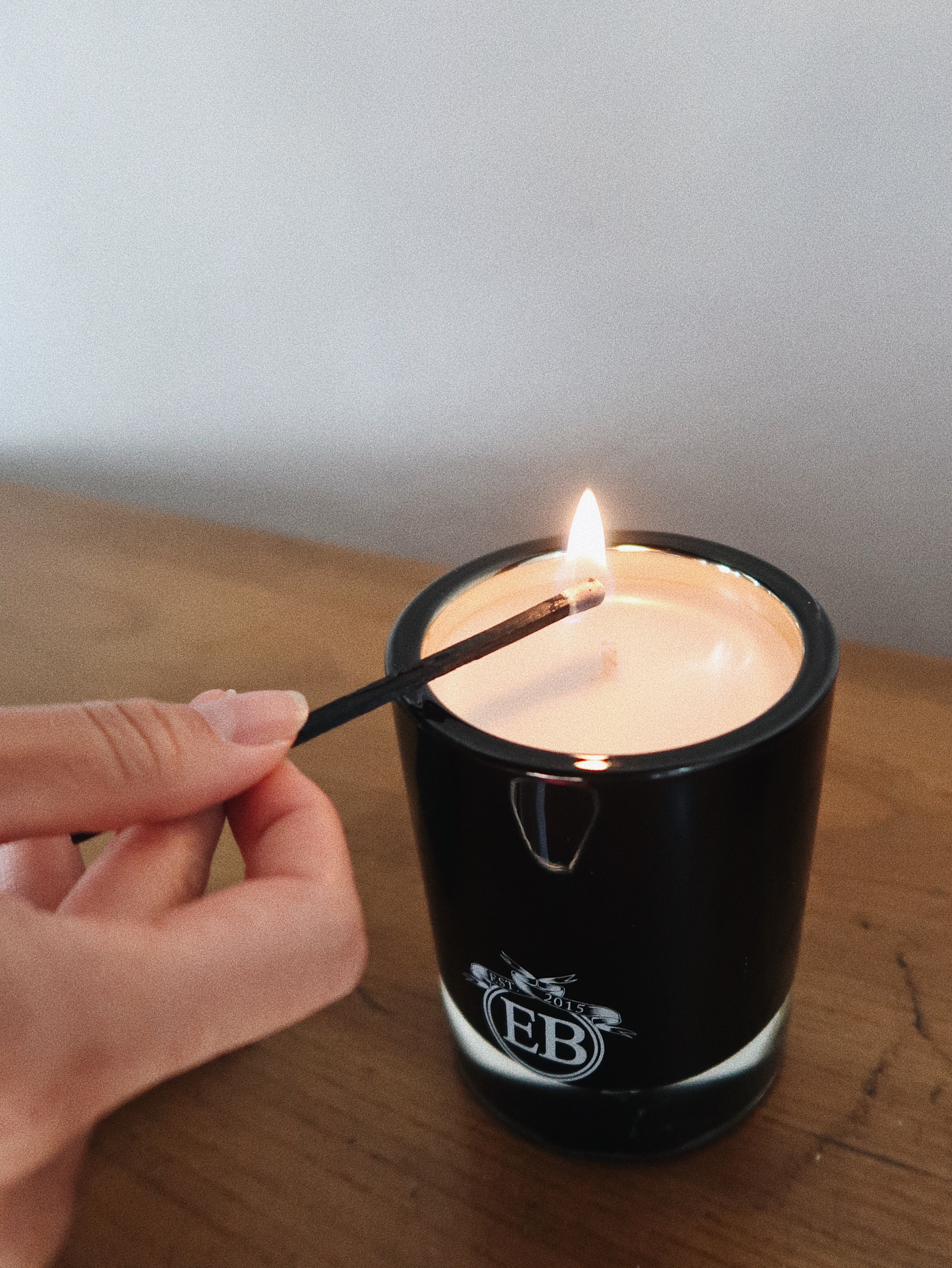 Eric Buterbaugh candle

Eric Buterbaugh is a famed florist known for his luxe arrangements and selection of quality flowers. It makes sense, then, that he would make some of the best-smelling candles in the world. Even as I unwrapped the box this candle sat in, I was able to smell its wonderful fragrance. It smells FABULOUS even while solid. So you can imagine how fragrant it is when lit. This one I have here is their rose candle - dare I say I prefer it to some of the more well known brands?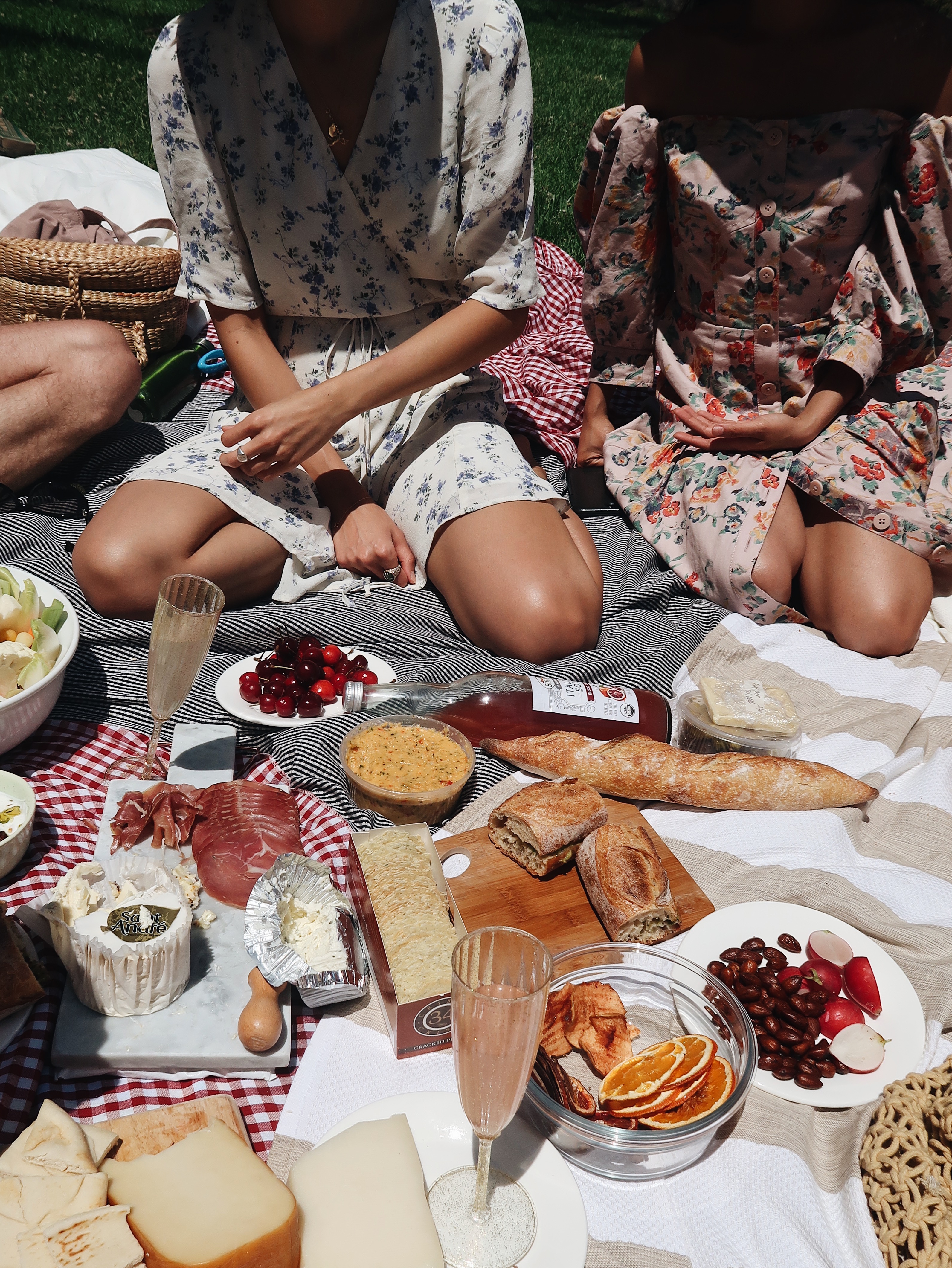 May seemed to have been the perfect month for picnicking - flowers were full bloom, weather was perfect, and the light was just right. What's better than snacking your way through the day, al fresco and all?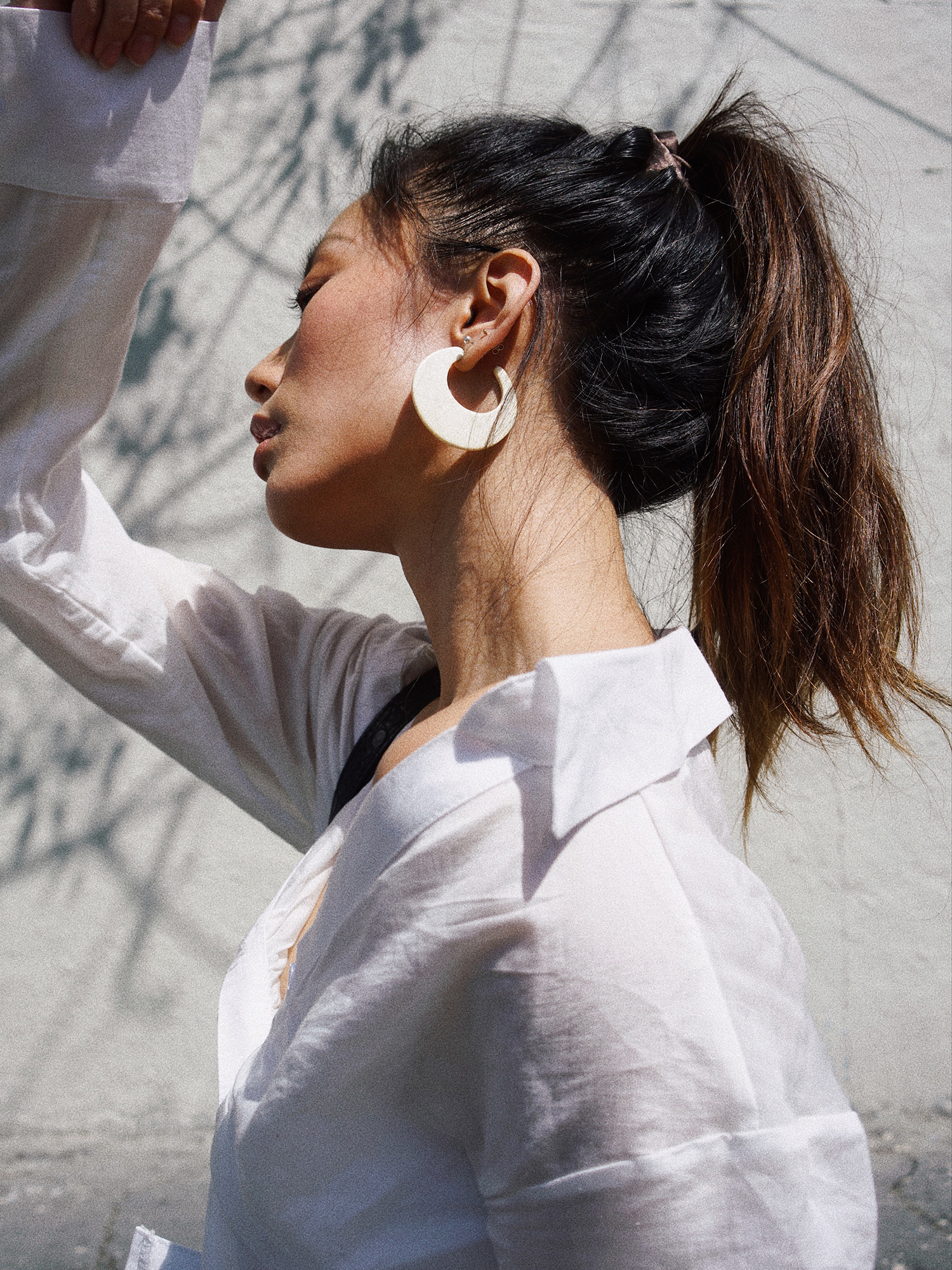 I've been on a heavy flea market kick for the past couple of months, finding treasures ranging from artwork, kitchenware, furniture and decorative items to clothing and little bits of jewelry. I'm just barely getting back into jewelry but I have to say that finding gems at the flea is my favorite. By now I've amassed a handful of unique earrings from the flea, and all for a reasonable price. The pair I'm wearing above was just two dollars, can. you. believe! If you haven't been in awhile, or ever(?!), I strongly recommend going to the flea and thumbing through the selection. It makes for a great date activity, too.



Dried apple and orange crisps by yours truly. SO easy to make, and so delicious. No need to buy them overpriced at the market. Perfect to munch on during warm months, or as a garnish to your summer cocktails. Will put up the recipe for them soon!