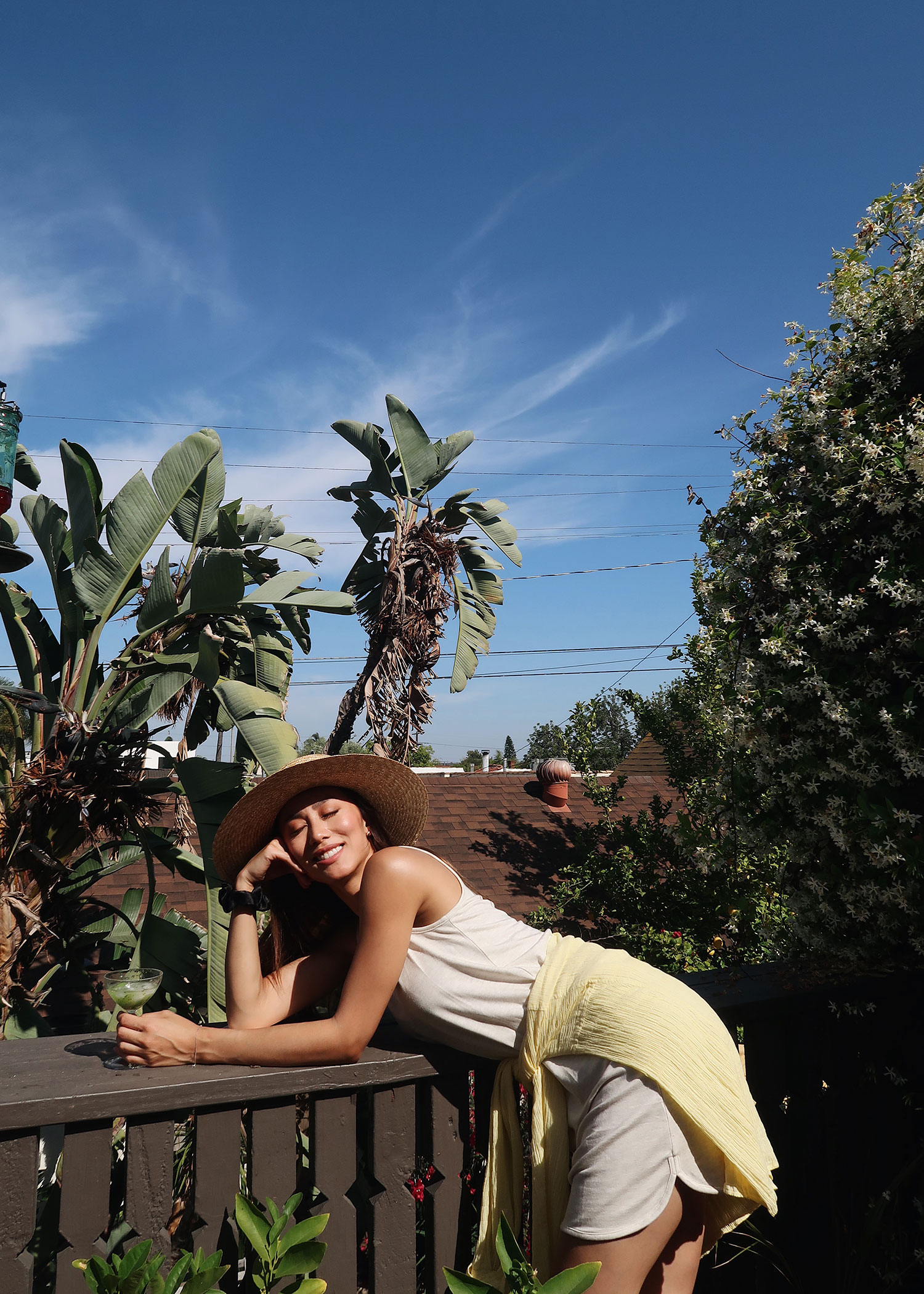 Lou & Grey shift dress and pleated top

A sweet summer's day will look something like this: sun overhead and warmth all around, an icy drink in one hand and a good book in the other, the intermittent wafts of night jasmine every time a slight wind picks up, the chirping and buzzing of tree sparrows and hummingbirds and butterflies nearby, and a body clad in a dress so soft it feels like it's barely there. I've been practicing on living more slowly as of late- relishing every bite, every sip, every movement, every breath, and every feeling, even that of an old pullover, or my favorite ultra soft slip.

Right now I'm loving the weightless feel of this dress I picked up at the Lou & Grey store in Pasadena. I tried it on and felt like it clung and hung in just the right places, like a breath of fresh of air itself. Rounded out and easily matched with a touch of color (chose to go with a pale yellow pleated shirt here), this shift dress is going to be my go-to for a fuss-free, relaxing day... the only way I'm going about this upcoming season. Check the carousel below to see the other things I was eyeing at the store: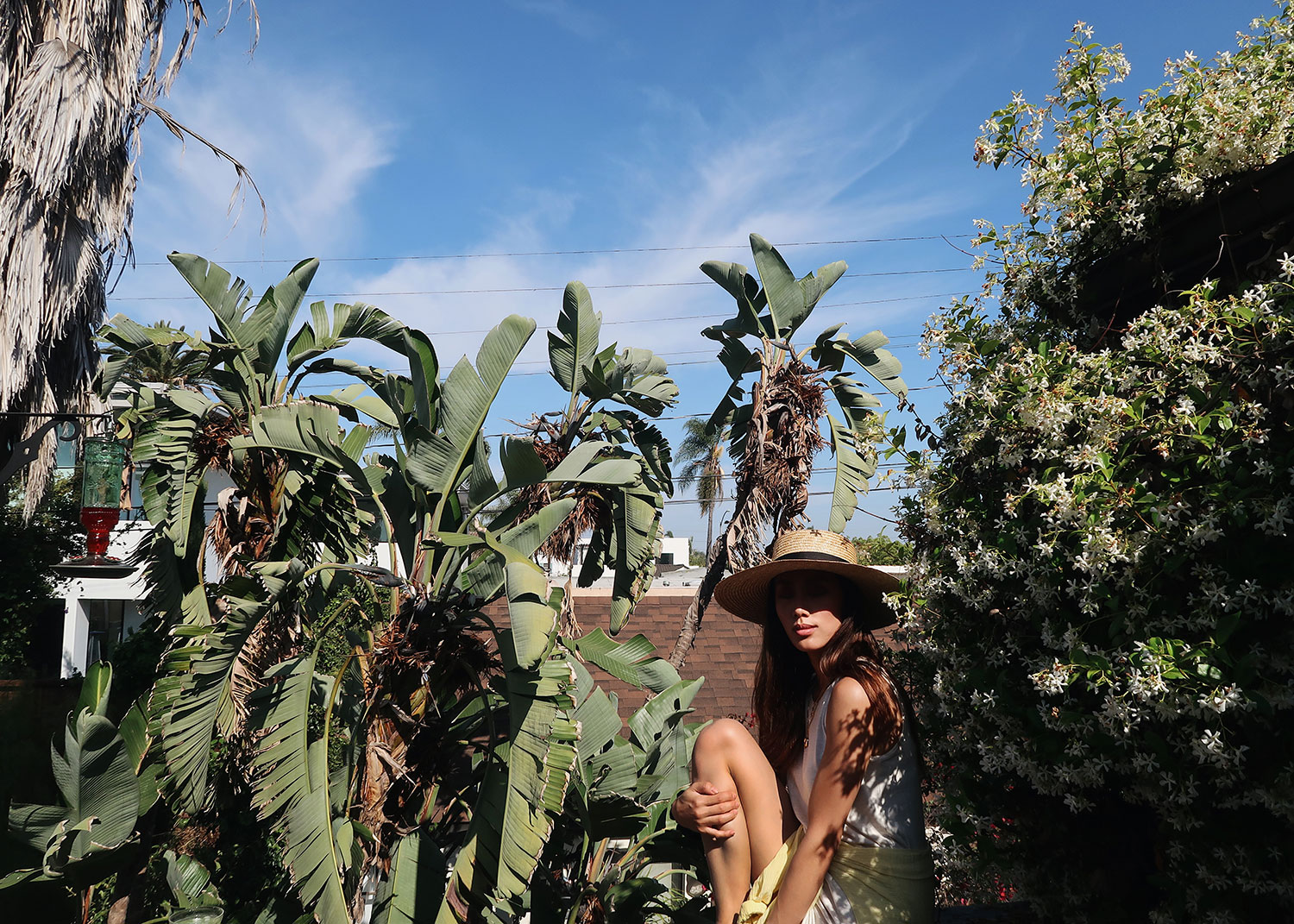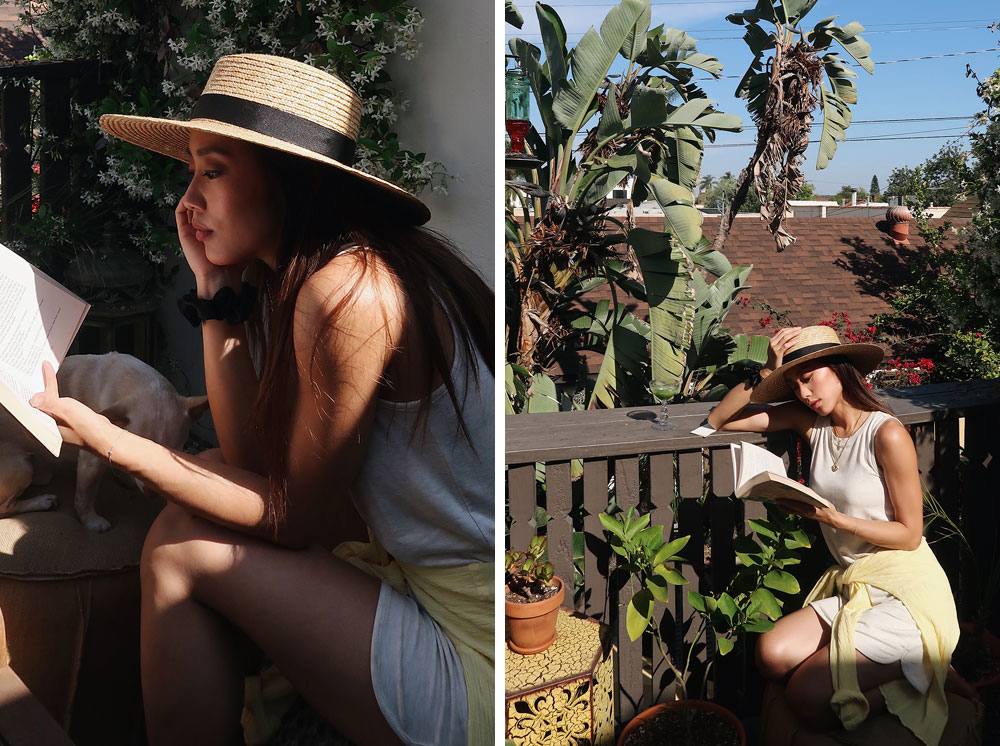 P.s. I'm revving up my reading this season to meet my goal for the year and want to queue up some worthy reads. Right now I'm going through "Essays in Love" by Alain de Botton and I'm LOVING it - I find him incredibly witty and poignant. I enjoy almost everything, from self-help to fiction, from biographies to mystery and sci-fi, from plays, poetry and romance to nonfiction, so please send your recommendations/favorites my way!