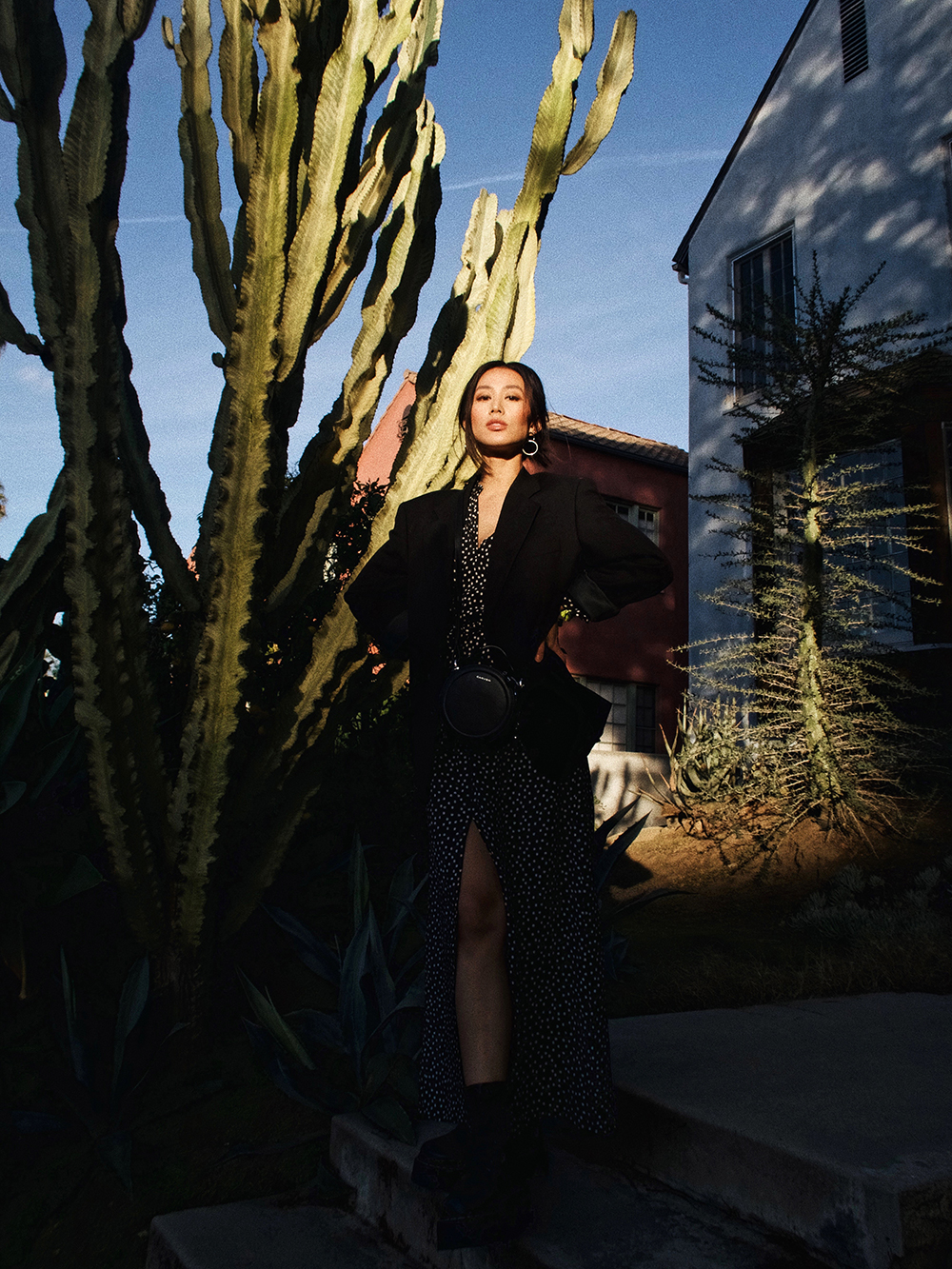 thrifted blazer, Greylin dotted dress, Carven bag (similar), Adornmonde earrings, Dr Martens boots

A power suit, to me, looks something like this.

More often than not, it's a blend of high and low in the literal and figurative sense: a five-dollar thrifted blazer paired with a designer bag, a high slit accompanied by a low-hanging hem, or the juxtaposition between a classic silhouette, a dainty print, and the kind of boots that make airport security do a double take.

It is the feeling of discovering your delta, that unique factor that draws from all of your facets and letting that shine.