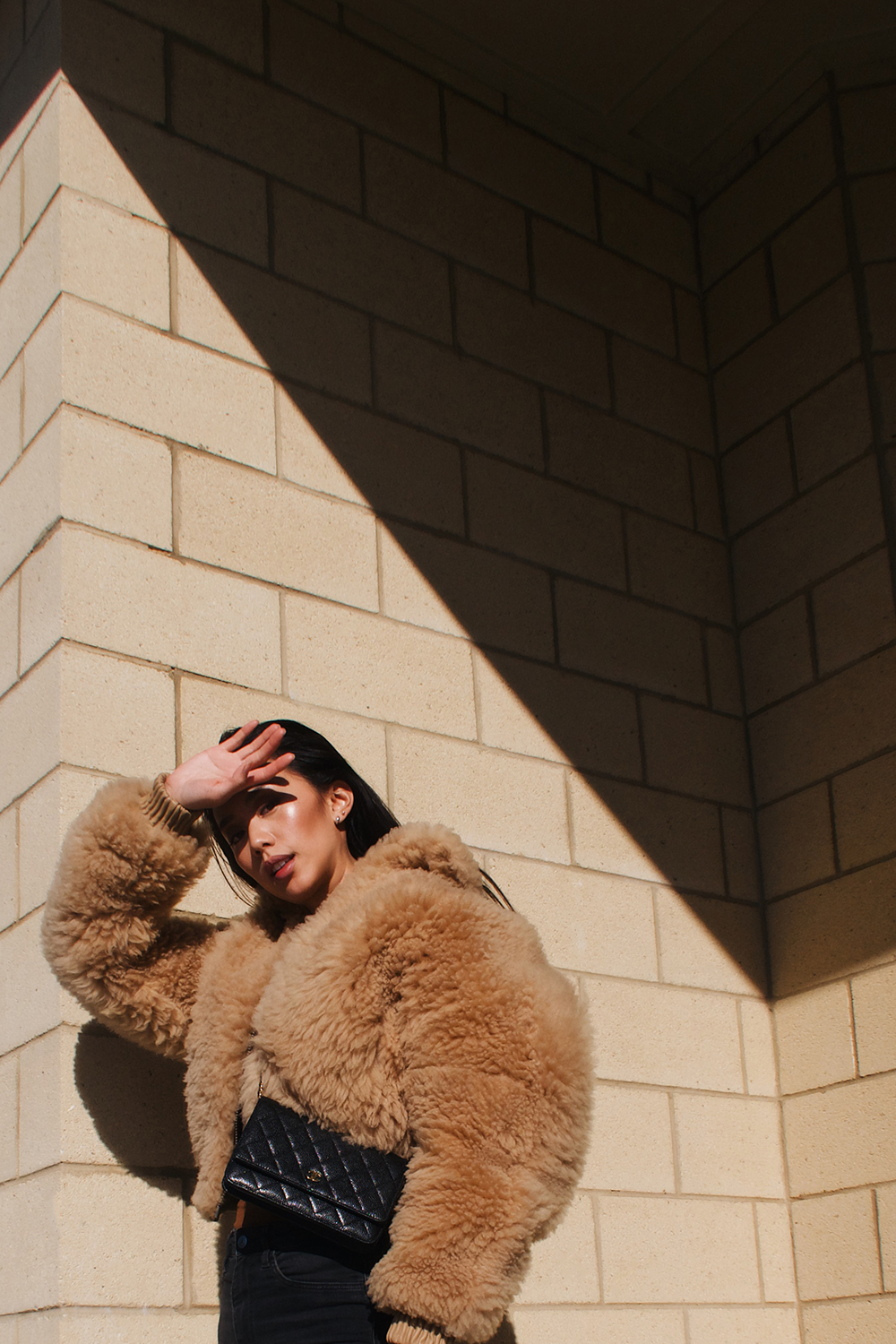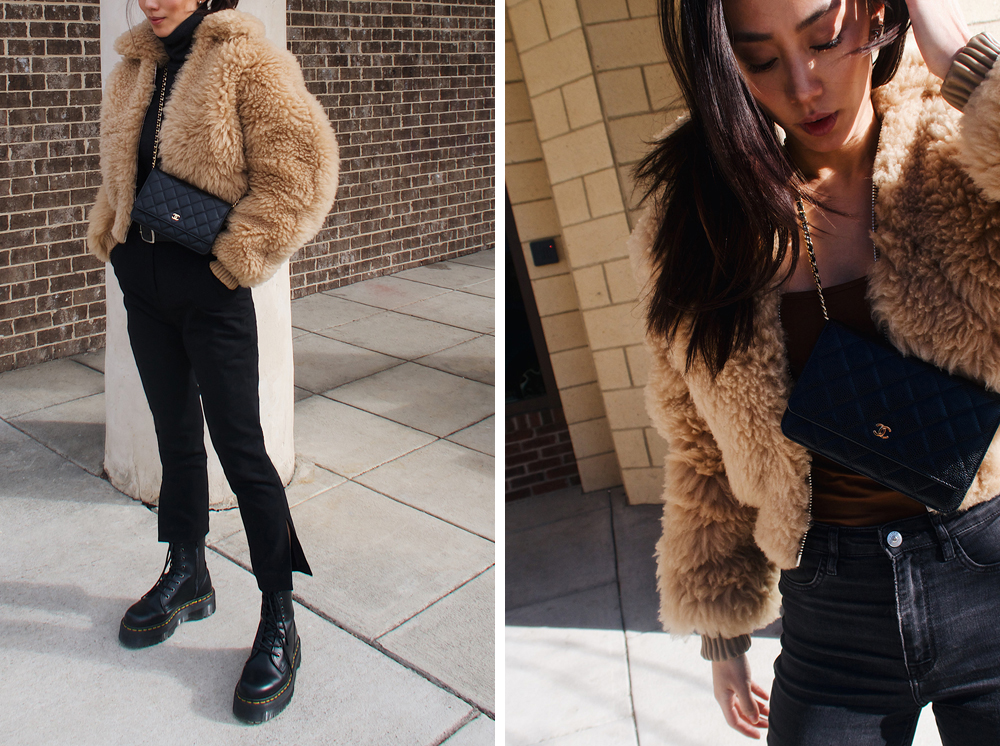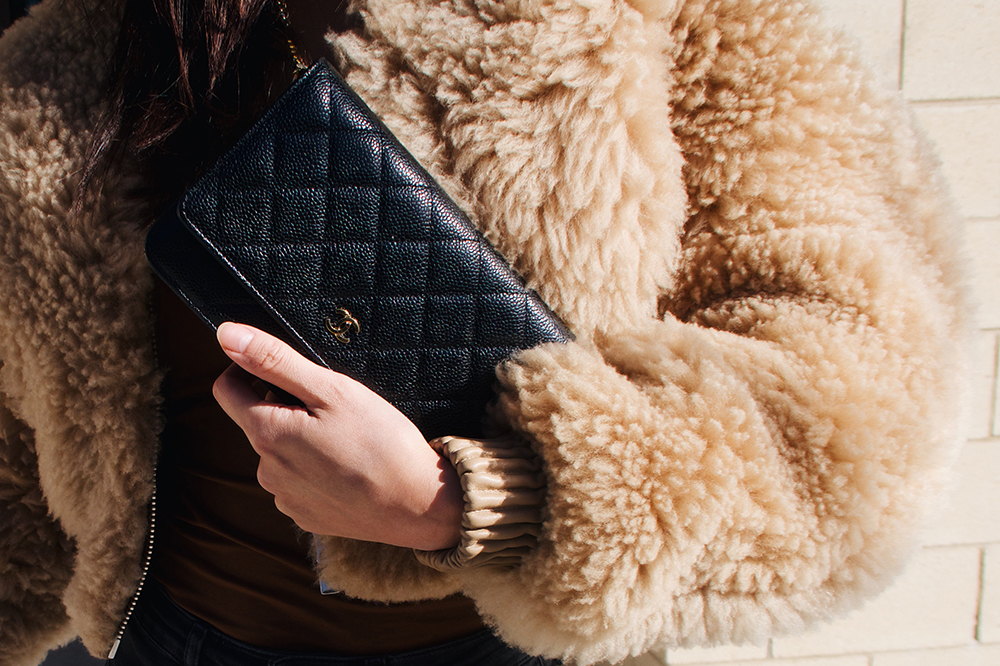 Chanel bag, Acne Studios bomber jacket, Zara turtleneck, The Frilly trousers, Calvin Klein belt, Dr. Martens boots

True story: I wore pretty much the same thing every day during my seven-day trip to the South this past week…and I was perfectly happy with my uniform. As much as I appreciate having a plethora of sartorial options, there are few things I love more than a peace of mind. That peace, for me, is having fewer style choices... albeit from a well-curated and better-loved wardrobe. This idea anchors my decision making when considering on adding a new treasure to the mix—is it made of quality? Is it unique to me? Can I recycle this in my wardrobe in the years to come? Is it reasonably priced for what it is?

Generally the item has to check off at least three of the four criteria above: and this Chanel Wallet on Chain, the latest member of the family, checks off all four and came with a bonus – it was scored on StockX.

What is StockX? It's the first digital stock market for finding and purchasing the things you actually want (to possibly keep forever). I'd had ideas of what I wanted in my first Chanel bag—it needed to be versatile, transitional and practical—and I was able to track down exactly that on StockX. I'd perused pre-loved Chanel bags in person in the past and the act of scouring for the perfect bag and the idea of offering a price in real life intimated me to no end, so I was really drawn to the buying process on StockX. You have two ways to purchase a bag: you can either buy at the listed price or place a bid and wait to hear from the seller. If both parties agree, then the offer is complete.

To make the process of finding your dream bag easier, StockX authenticates all items you buy before they get to you, so you never have to worry about getting a bag that isn't genuine. Frankly, I was convinced when I realized I could rest easy about authentication and save a considerable amount on a like-new dream bag (mine came in mint condition, was very, very happy).

I wanted a Chanel bag that matched my style and lifestyle, one that was easy-going, portable, subtle, a little spunky but also equal parts classy… one that I could admire while it hung in my closet and also wear with just about any outfit. I'm not surprised StockX helped me track it down but totally relieved I can finally put this search to rest. I'd recommend trying the StockX app or website to find that bag you've been eyeing for years (and get $50 off your first purchase while doing so)!