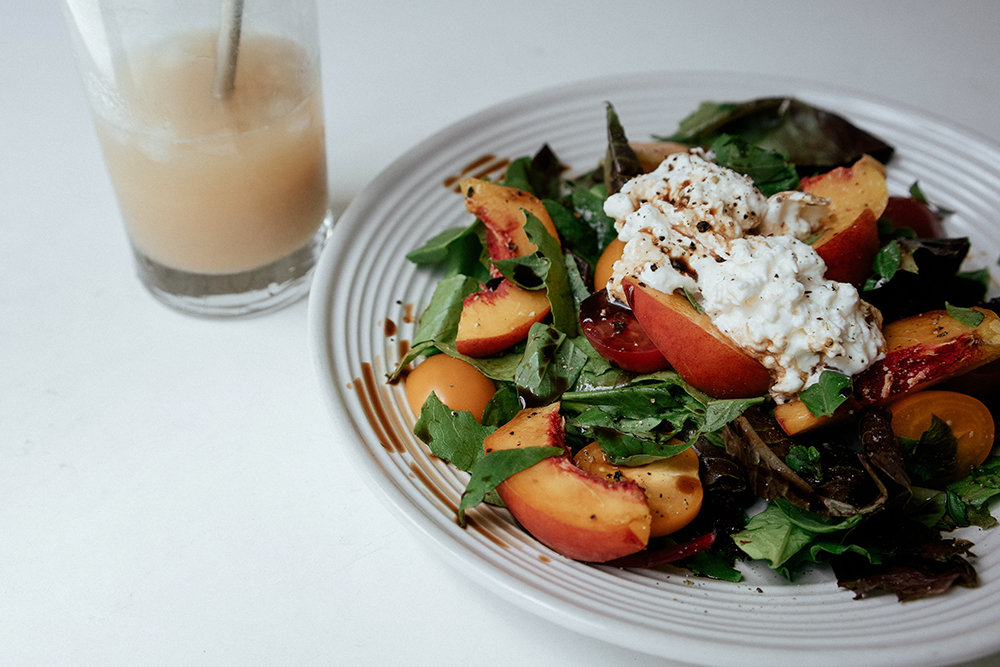 The combination of a ripened peach sitting on a cloud of fresh burrata is high up on my list of some of the best things to eat, like, EVER. Aside from longer days, peaches are the things I appreciate most about summers- they are delicious on their own, they make the most divine pies, and they also make savory salads that much more enjoyable (and a tad sweet). If you haven't tried this combination before and would like an easy, delicious and light lunch, here are the contents you'd need to just mix together:

1 - peach, sliced
1 ball - burrata, opened
2 handfuls - salad spring mix (romaine, arugula, radicchio, mizuna, spinach, parsley, dill, cilantro)
5-8 - heirloom tomatoes, halved
splash of balsamic vinegar
pinch of salt and lots of pepper

Bon appetit!