This is a sponsored post written by me on behalf of Drybar. All opinions are 100% mine.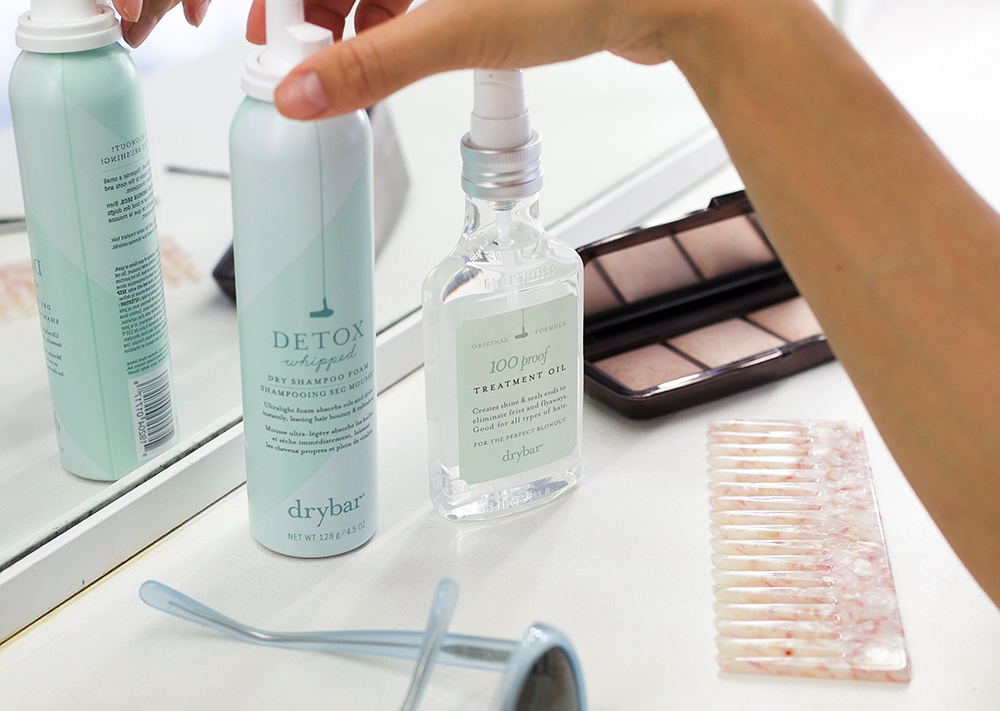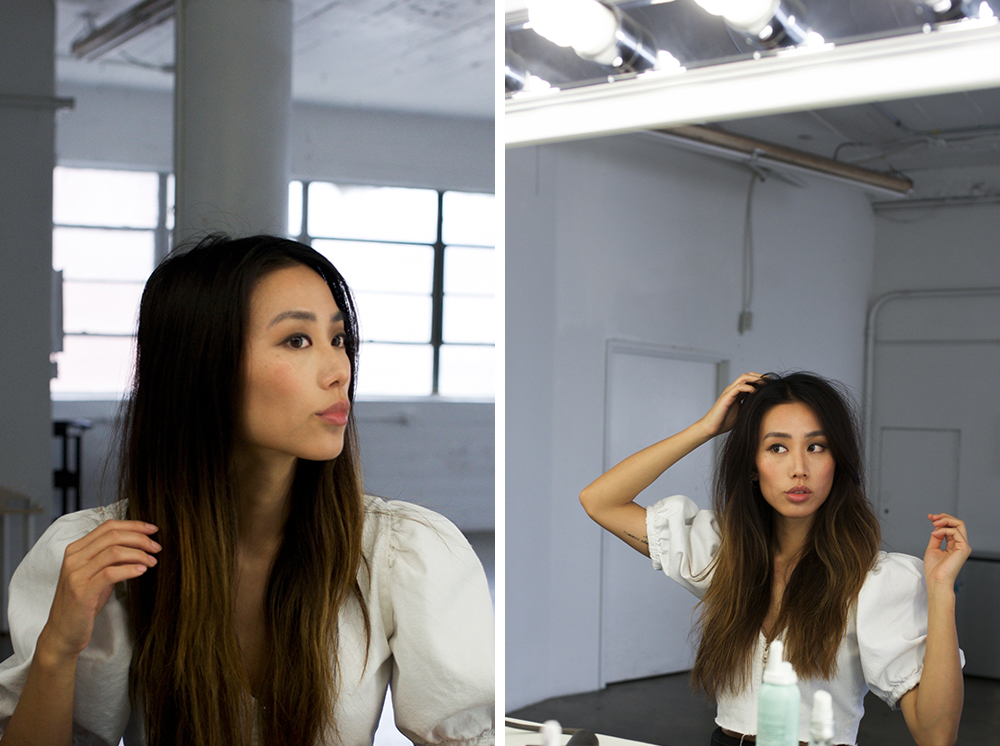 L: before using Drybar dry shampoo, R: after

As a proponent of weekend travels and second-day hair (and even third-day at that), I'm a huge dry shampoo enthusiast. I've gone through a number of formulas and I've arrived a small handful that I've found to be the most effective and the best for hair health. Lately I've been using Drybar's Detox Whipped Dry Shampoo Foam at Sephora and pairing it with my all-time Drybar favorite, their 100 Proof Treatment Oil, to create an easy, undone-but-amped-up look that's achievable in under five minutes. I prefer this to other dry shampoo because it's powderless and doesn't leave behind, well, powder. The foam formula absorbs oils quickly while leaving my hair feeling light and fresh (and it smells delicious).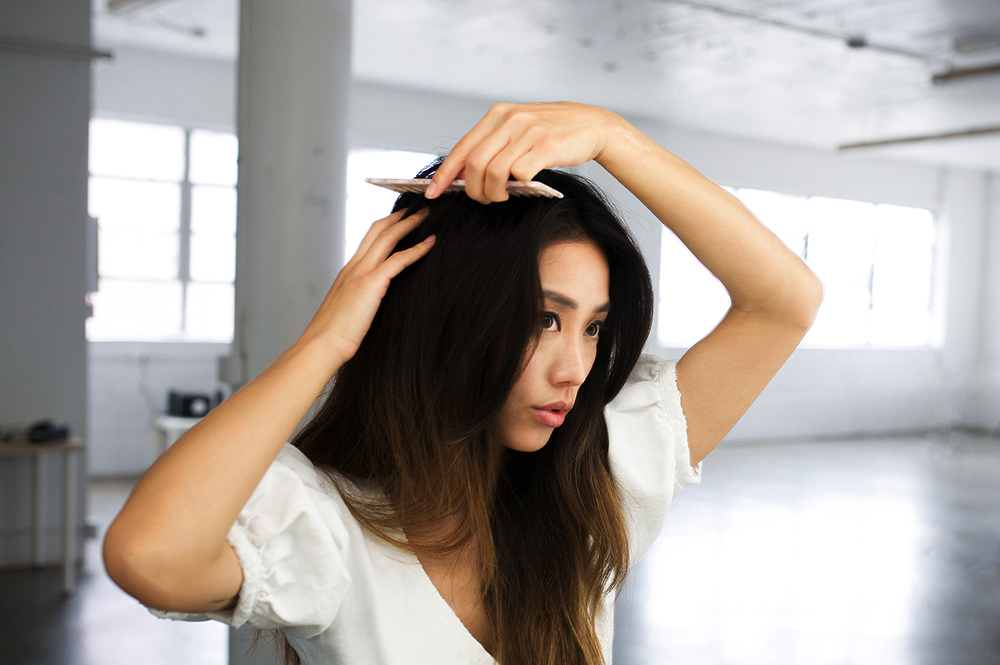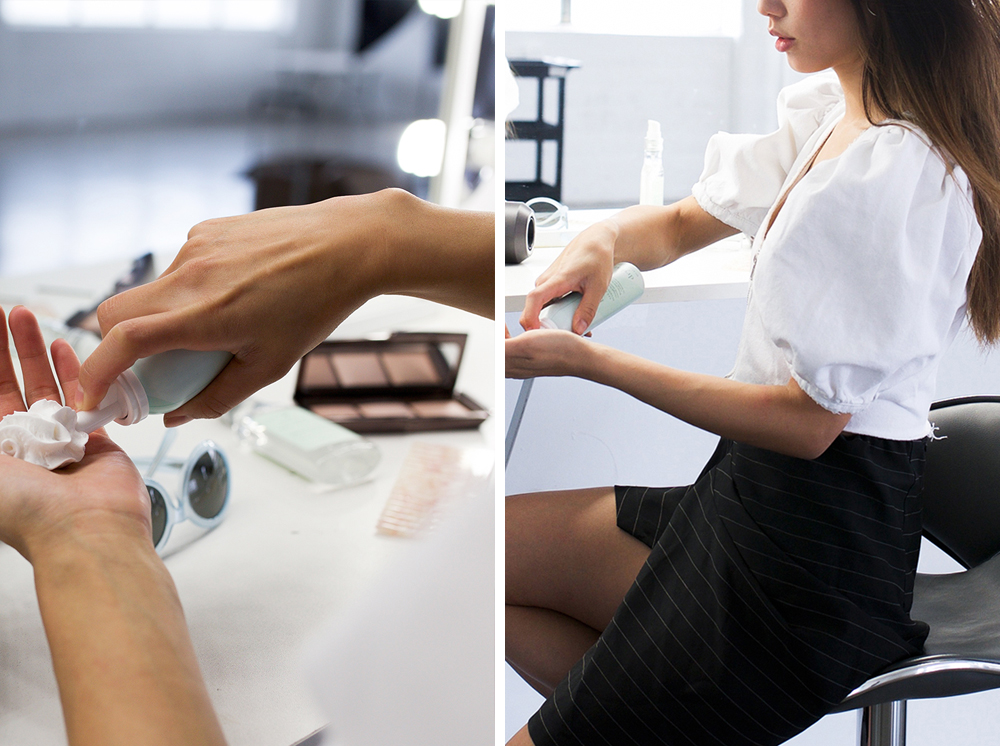 First I comb my hair upwards, starting from about two to three inches down from the root. I'll continue this all around my head until I've combed some strands up and out and then distribute the foam into my roots. I massage the product with my fingers until it disappears completely, which only takes a few seconds.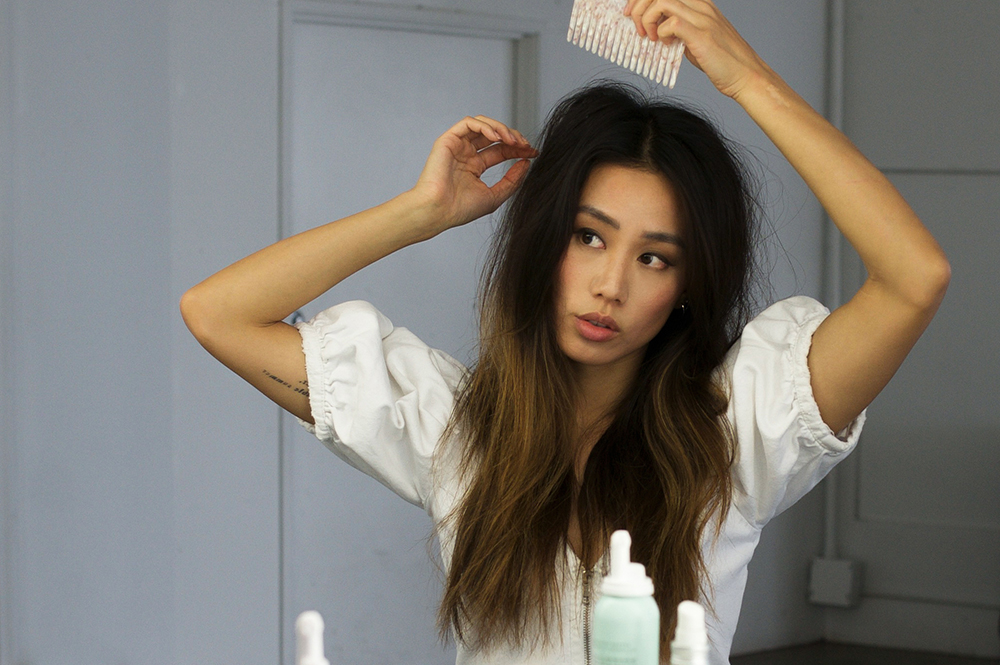 I like that sort of bed-head look, so I'll take my comb and, starting from two or three inches from the root again, brush my hair upwards to create friction and volume. Repeat all around head. Finally, I'll rub Drybar's 100 Proof Treatment Oil onto the ends of my hair and pat the upper portion to keep my hair shiny and do away with major flyaway strands. The end result: weightless and undemanding, refreshed volume that lasts throughout the day.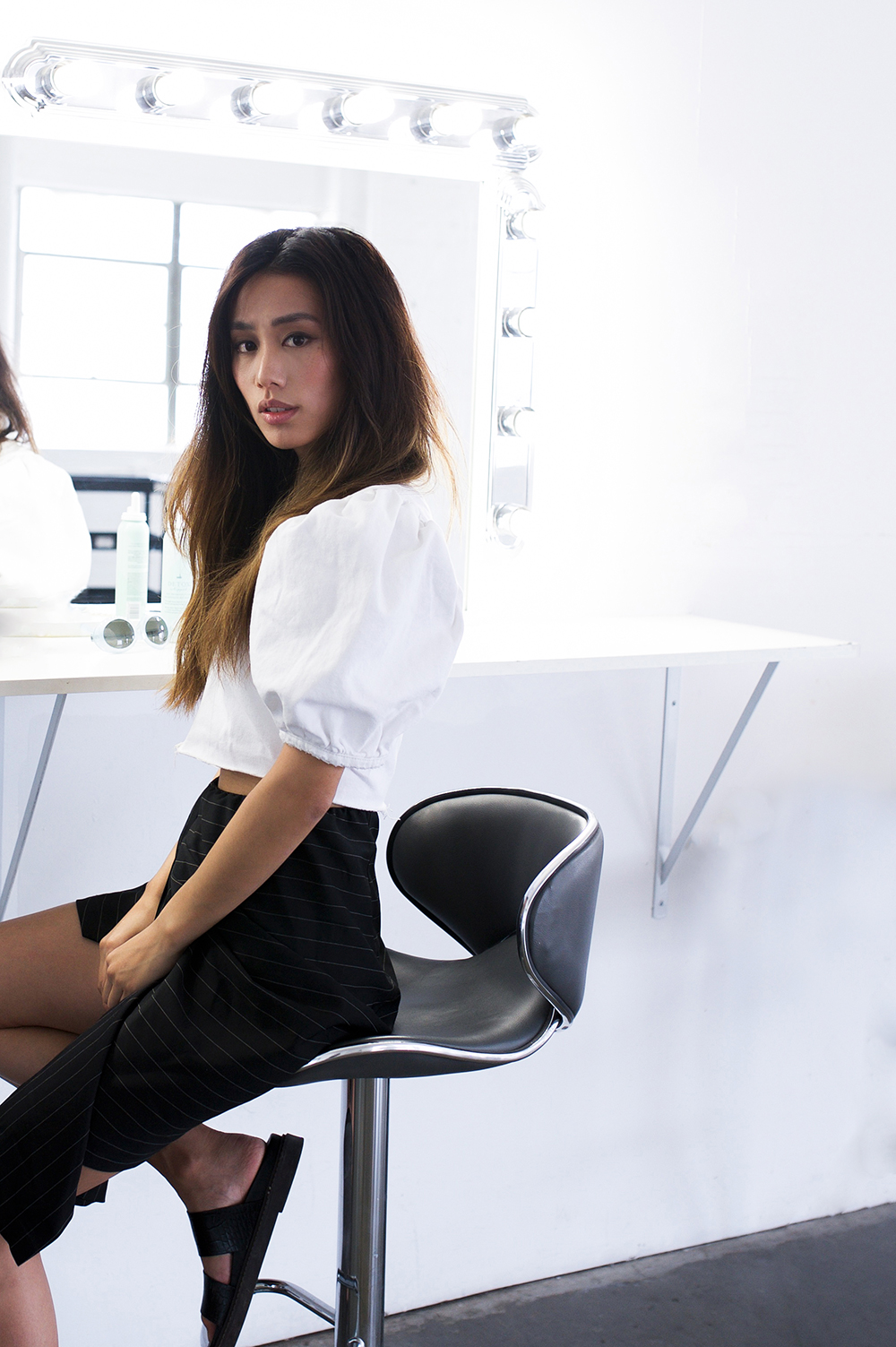 Photos by Ron Khy.