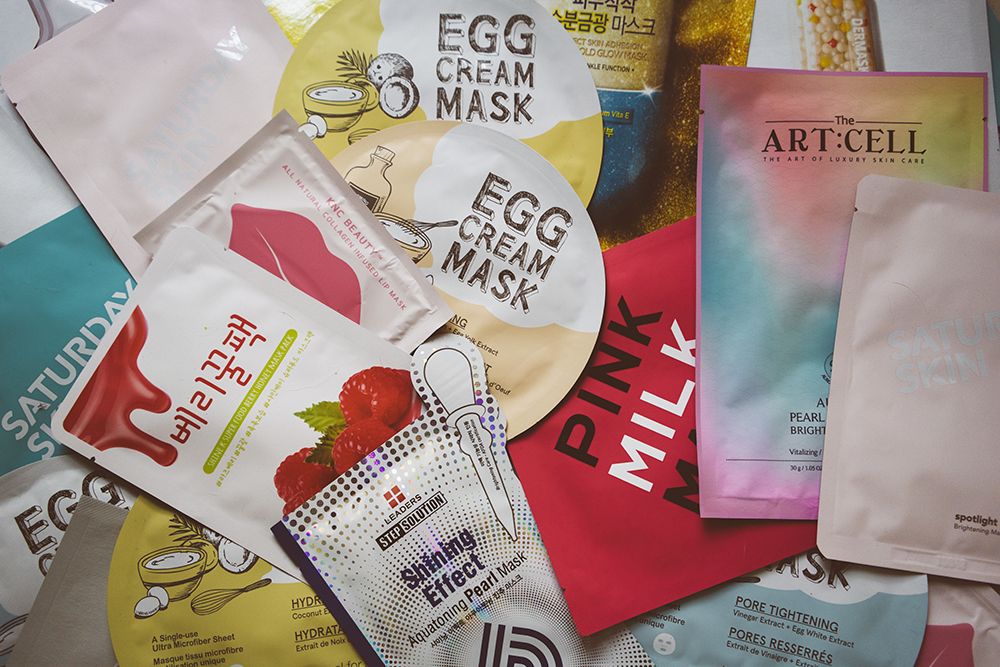 Even as a staunch skincare enthusiast, I sometimes feel keeping up with the latest beauty secrets and trends in this digital age can be absolutely exhausting. You're urged to follow a specific regimen for your mornings and a different one for your evenings; sometimes commitment to a ten-step process is recommended; other times you're encouraged to whittle your medicine cabinet down to the basics for a less-is-more approach. I do a little bit of everything, but most days I prefer to "listen" to my skin as each day goes and change my regimen accordingly. As a result of this information overload, exhaustion, and wanting to target one issue at a time, or sometimes a combination of all the above, I'll use sheet masks because well, they're extremely friendly for the mindfully-lazy: these serum-soaked sheets prevent water from evaporating too quickly and thereby deliver moisture effectively in just fifteen minutes. And they kind of bring you an at-home spa-like experience.

To give you an idea of the ones I've been using and what they're best for, here's a quick breakdown on my favorite brands for the skincare concerns I have:

Dullness - Duft & Doft's Pink Milk mask contains milk extract that helps to brighten dull skin. Niacinamide, a vitamin, is one of the major ingredients in this mask and it boosts your skin's immunity and improves its epidermal barrier so that you get that nice, healthy glow. I really love this one for a quick illuminating fix.

Dryness - Too Cool For School's Egg Cream mask and Dr. Jart's Ceramidin mask have both felt incredibly rejuvenating. Too Cool For School's mask contains egg extracts, niacinamide, coconut water, and other various botanical ingredients to nourish and hydrate the skin. The ceramide in Dr. Jart's natural fiber mask protects your skin's natural moisture barrier and conditions and locks it in.

Pores - Dr. Jart's Pore Minimalist Black Charcoal mask contains arginine and activated charcoal to cleanse and purify pores. Whenever I use this, my skin/pores do appear clearer.

Firmness - SNP Jelly Vita Firming mask seems to work well for the most part. The bergamot and chamomile flower extracts and adenosine help tone and make the skin resilient again. After using this mask, my skin does feel refreshed and light on the touch.