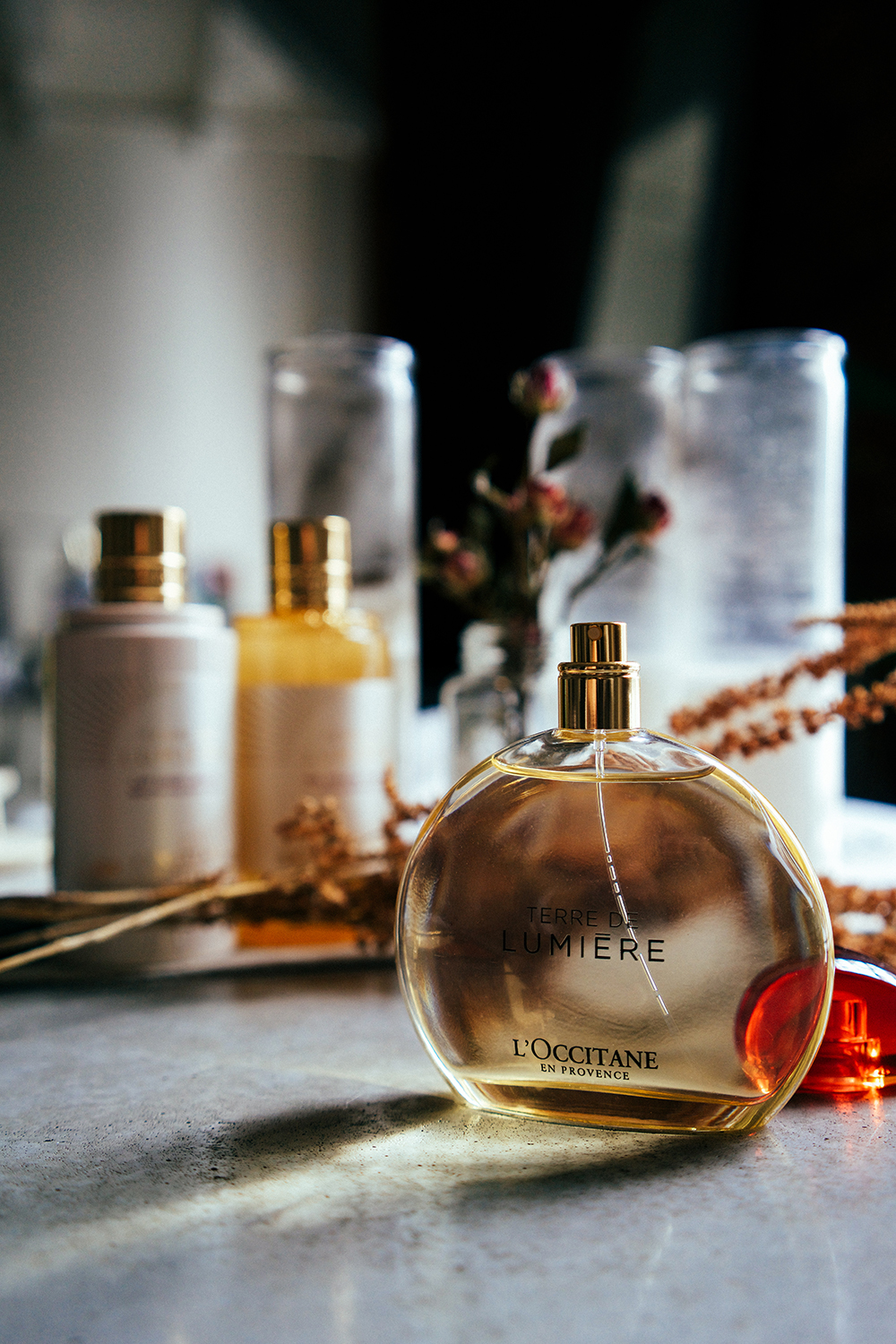 L'occitane perfume and bath set

My feeling overwhelmed with our current political atmosphere has opened my eyes to the importance of not only staying well-informed, but of mental and physical self-care (more on that here). In order to be effectual, I'm convinced that the light needs to be sparked first from within. And to maintain that, I'm a firm believer in recalibrating by way of meditation and momentary escapes.

Inspired by that gracious, earthy golden light, L'occitane's Terre de Lumière collection has been my source of mental escape: a spritz of 'Lumière' conjures the South of France, a coat of the body milk takes me to a warm place and time where things feel just right. I'm slowly realizing that dreamy, intoxicating aromas are veritable therapy for me...