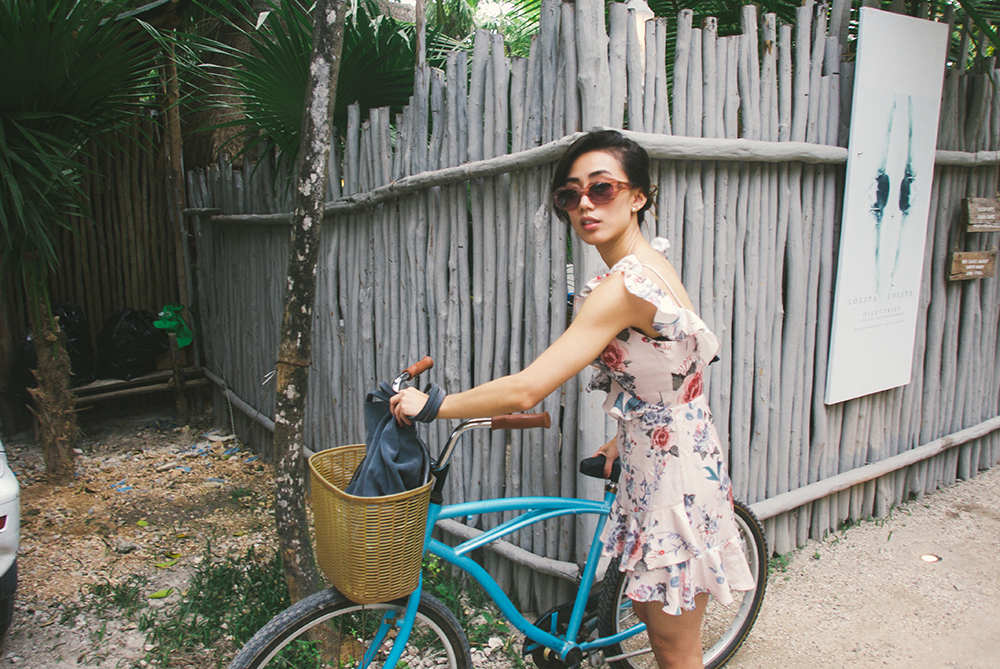 Majorelle dress, oval sunglasses (similar here, here and here), suede tote (similar)

As a continuation from my last post, if you're wondering about the places you should go to and the things you should do on a short visit to Tulum, I'm sharing a pared down list for a truly relaxing time. Read more below!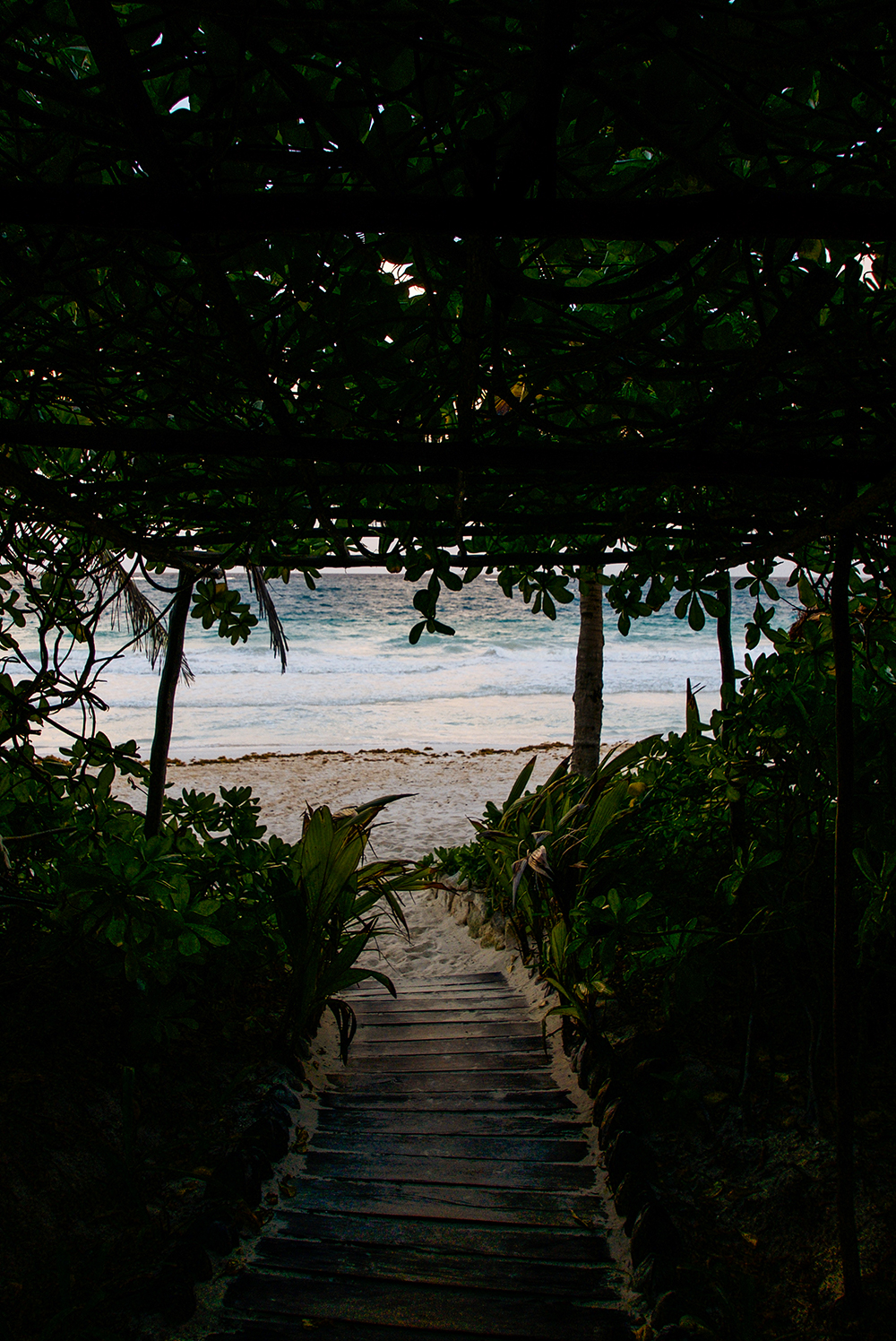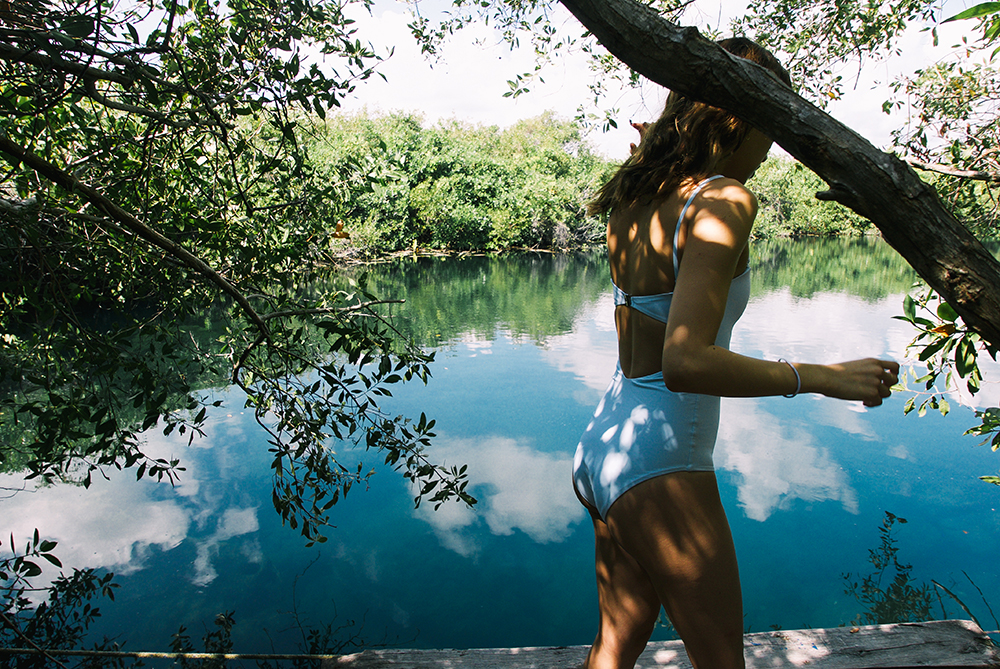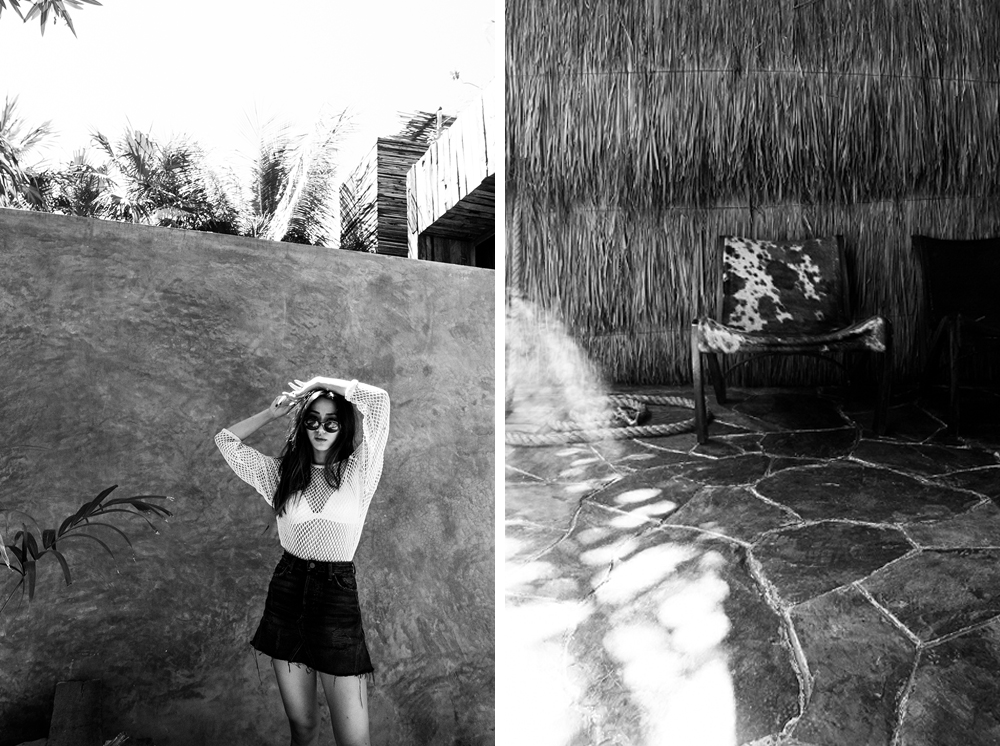 Free People netted top, Onia swim top, GRLFRND denim skirt similar)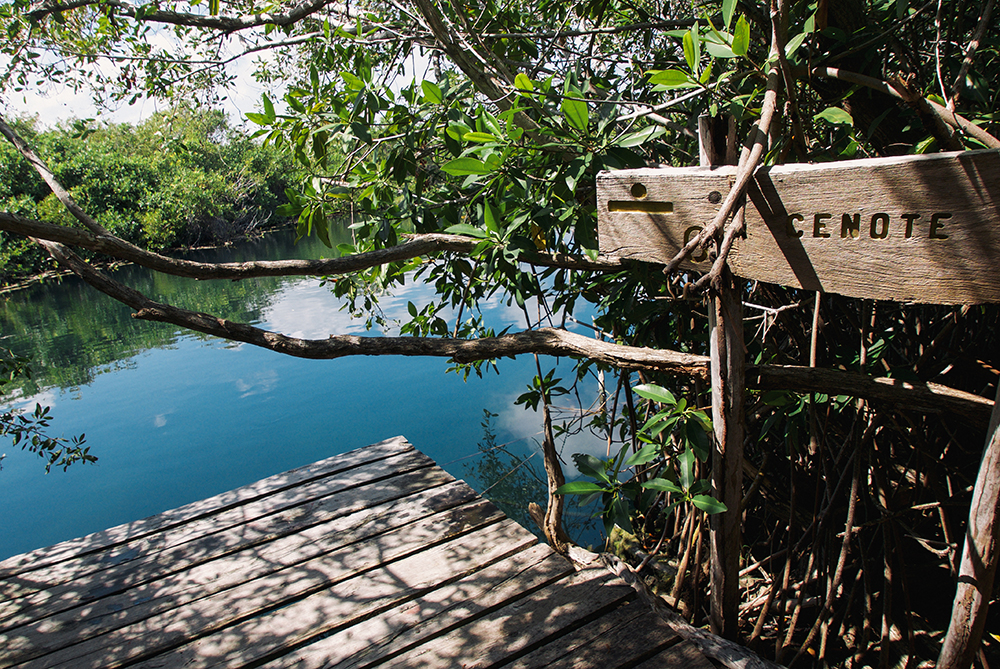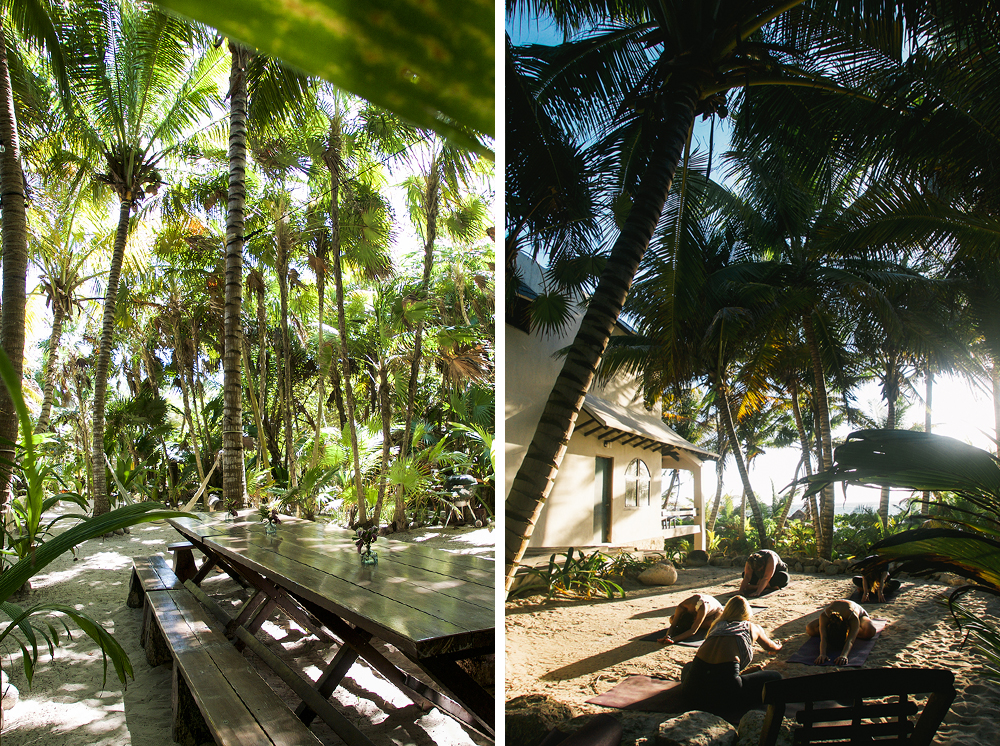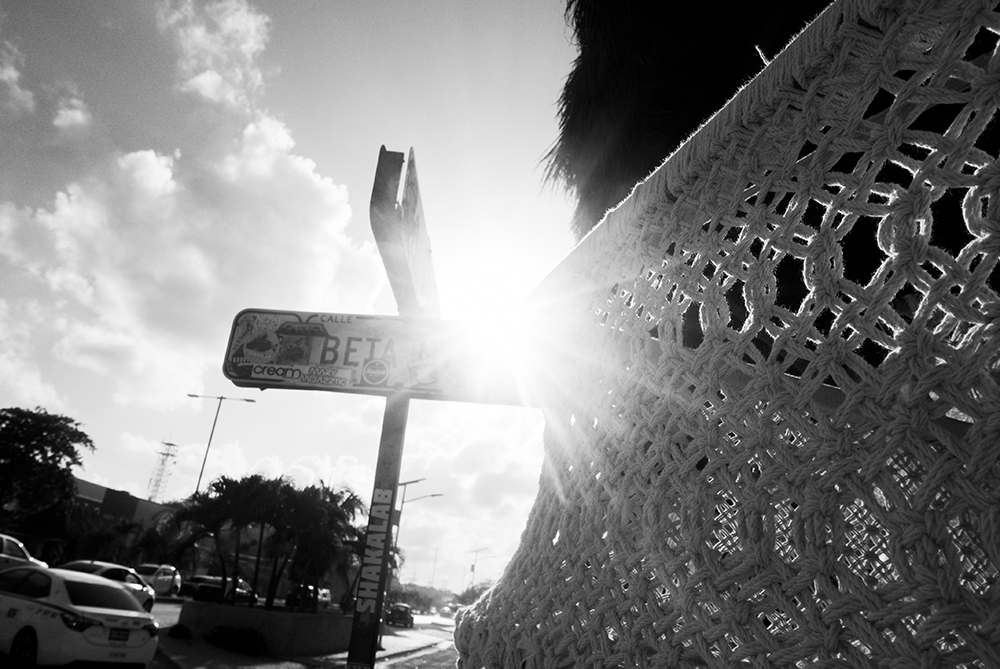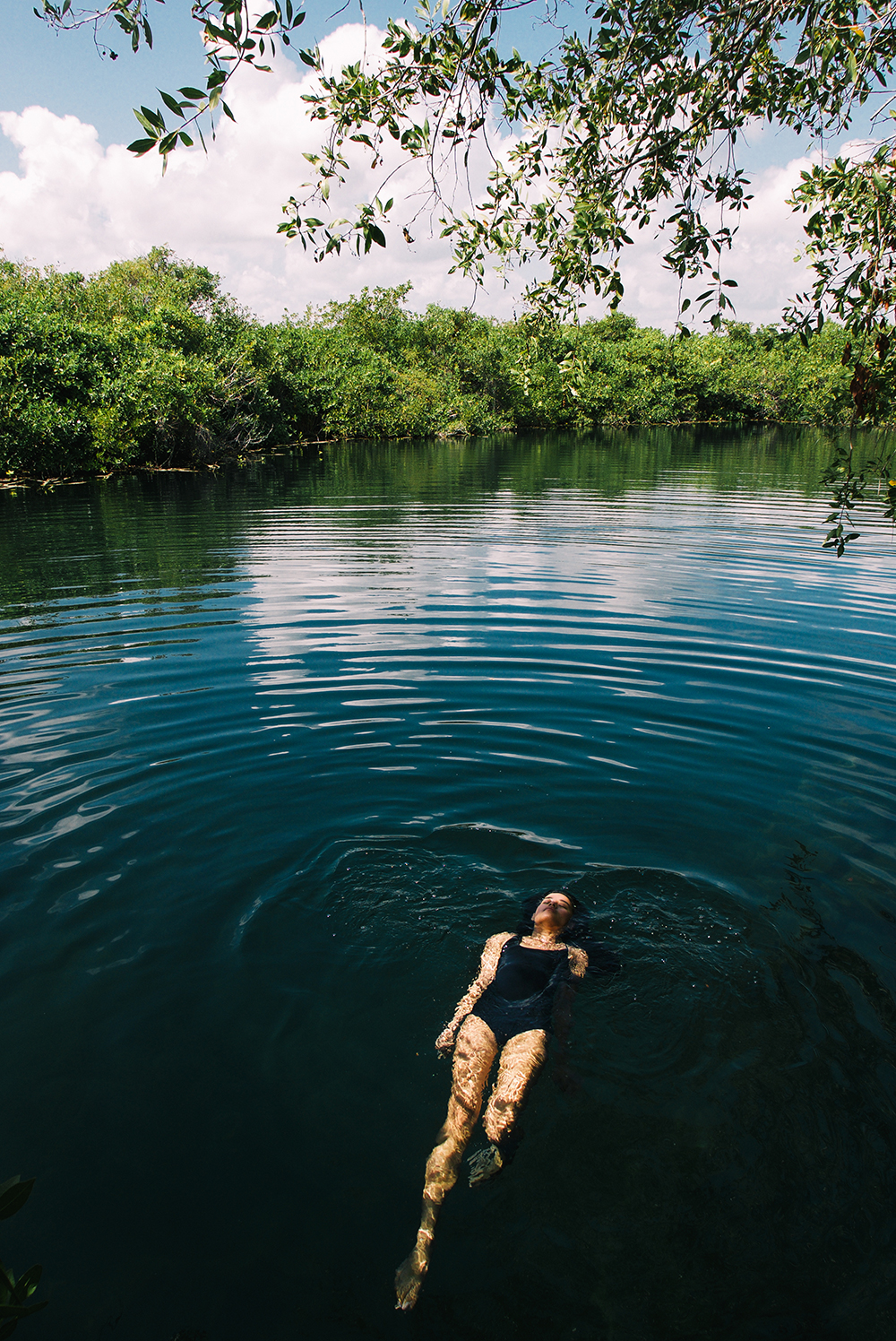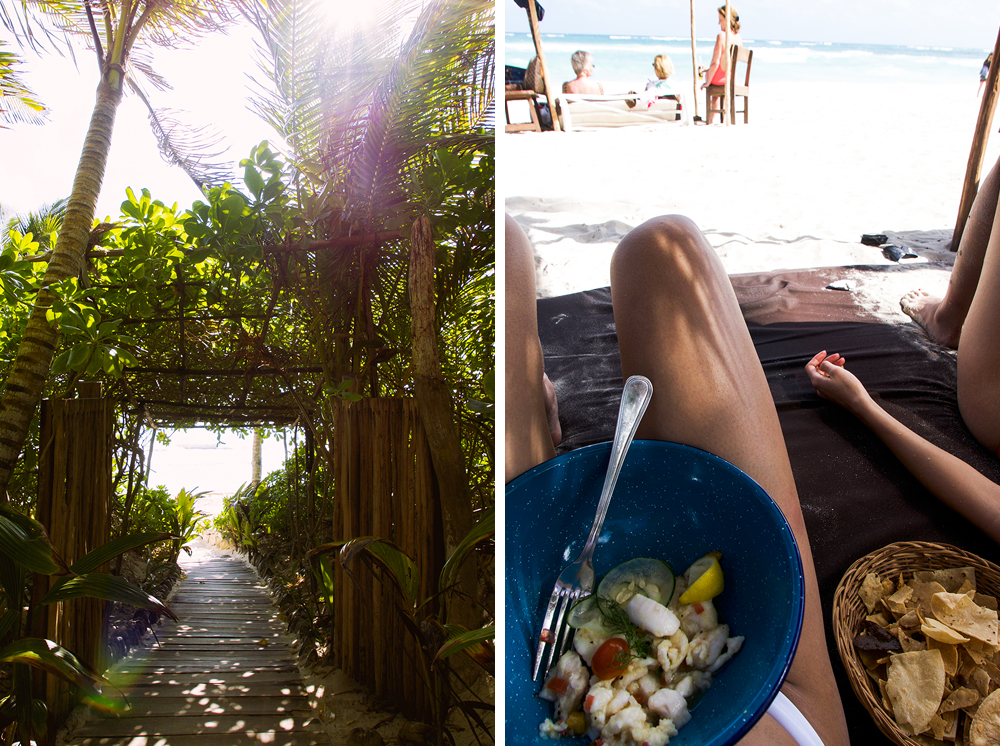 Onia bikini bottom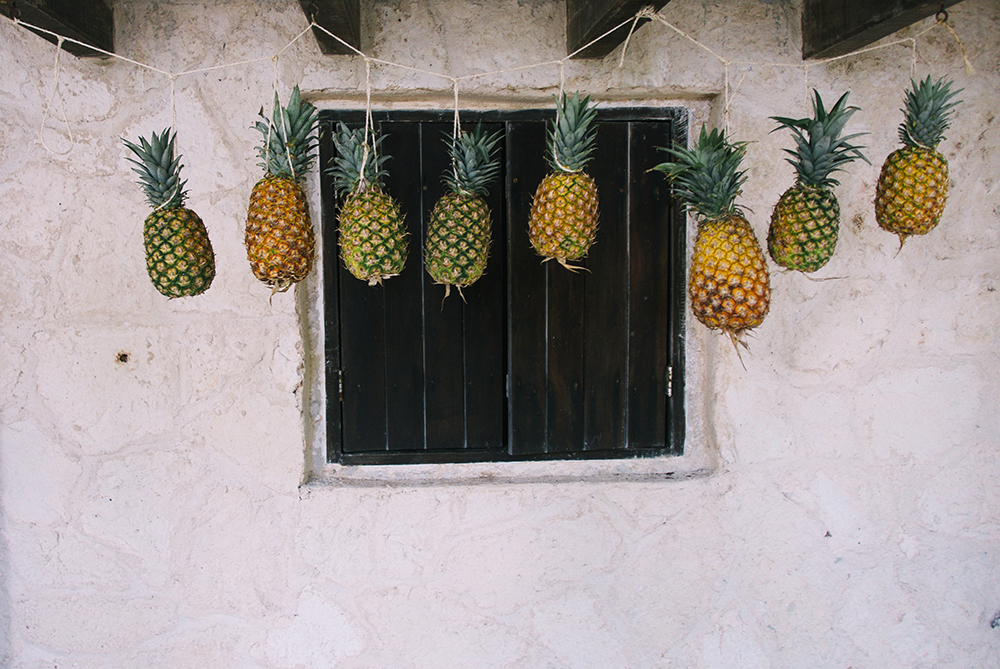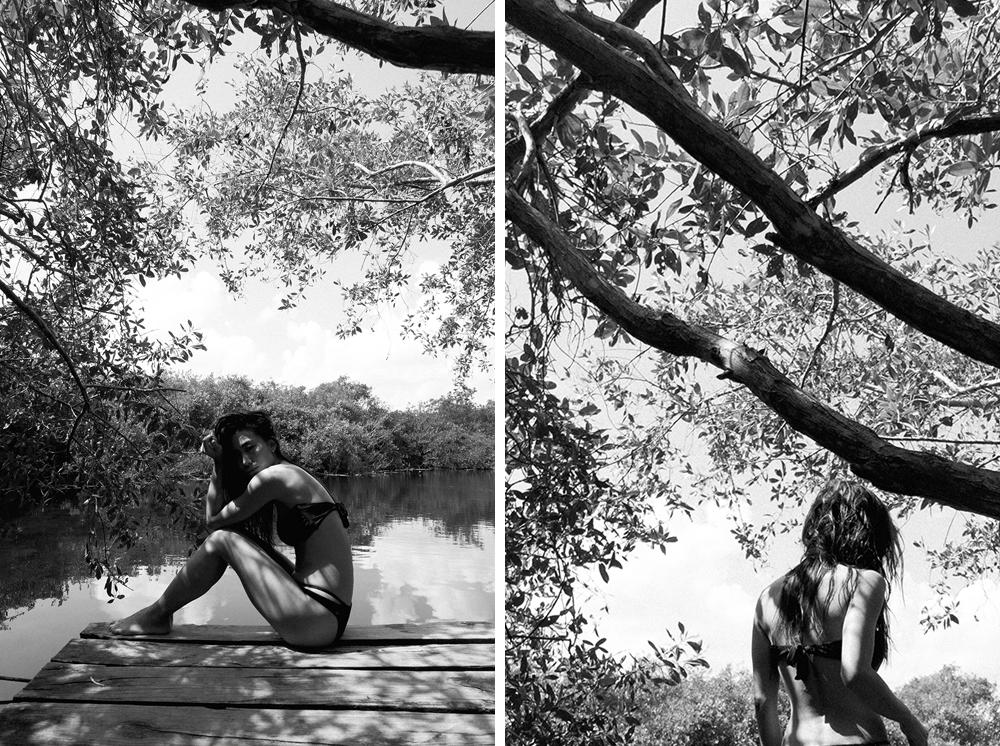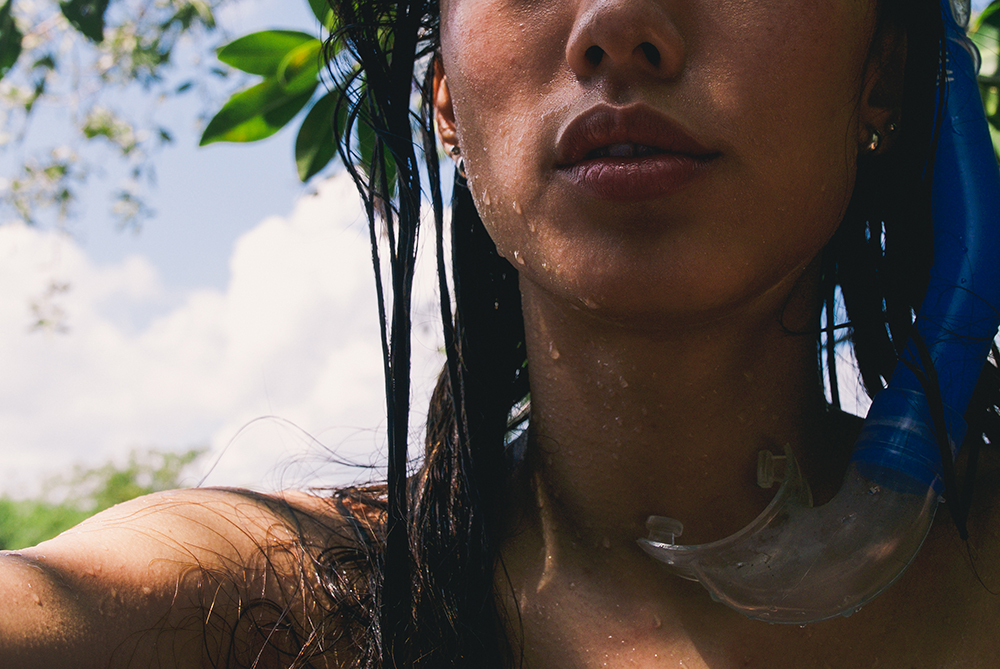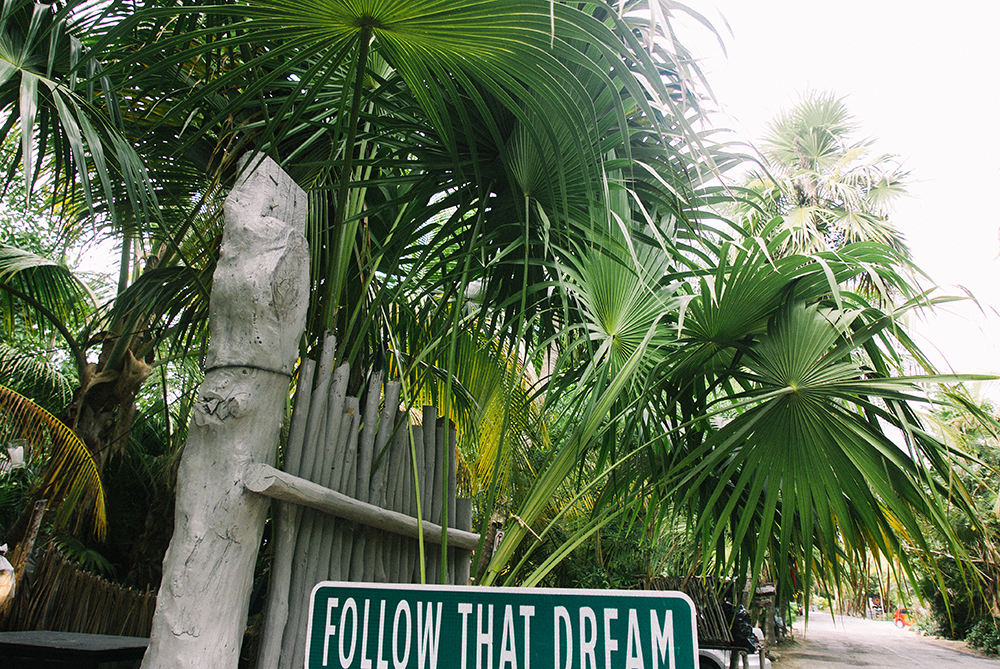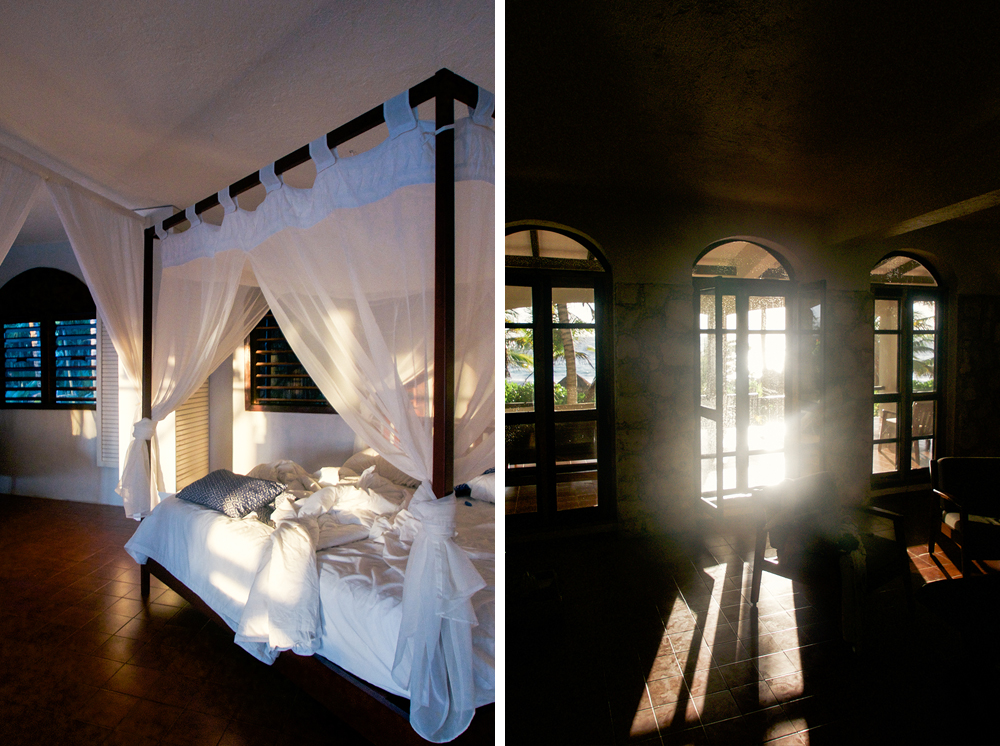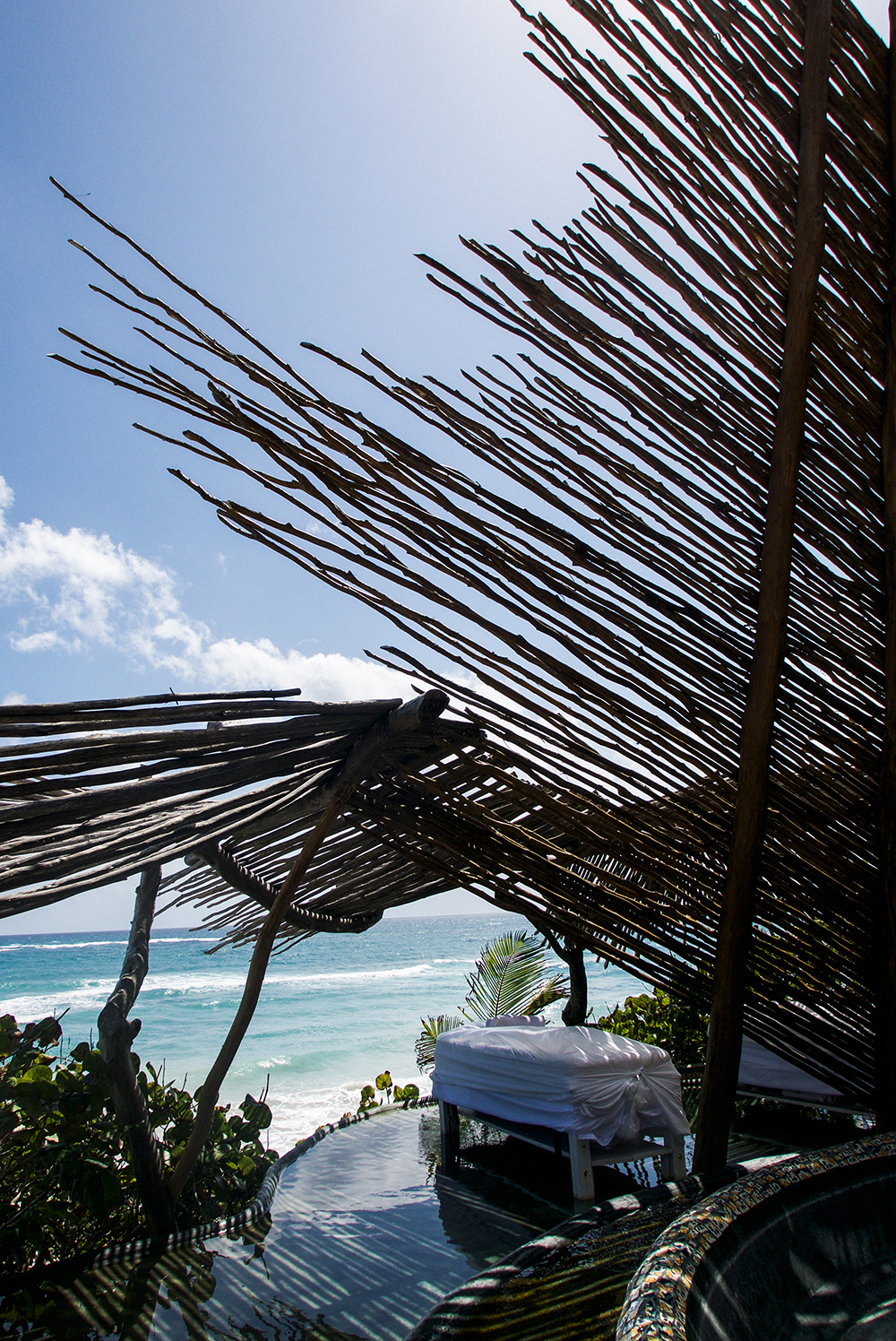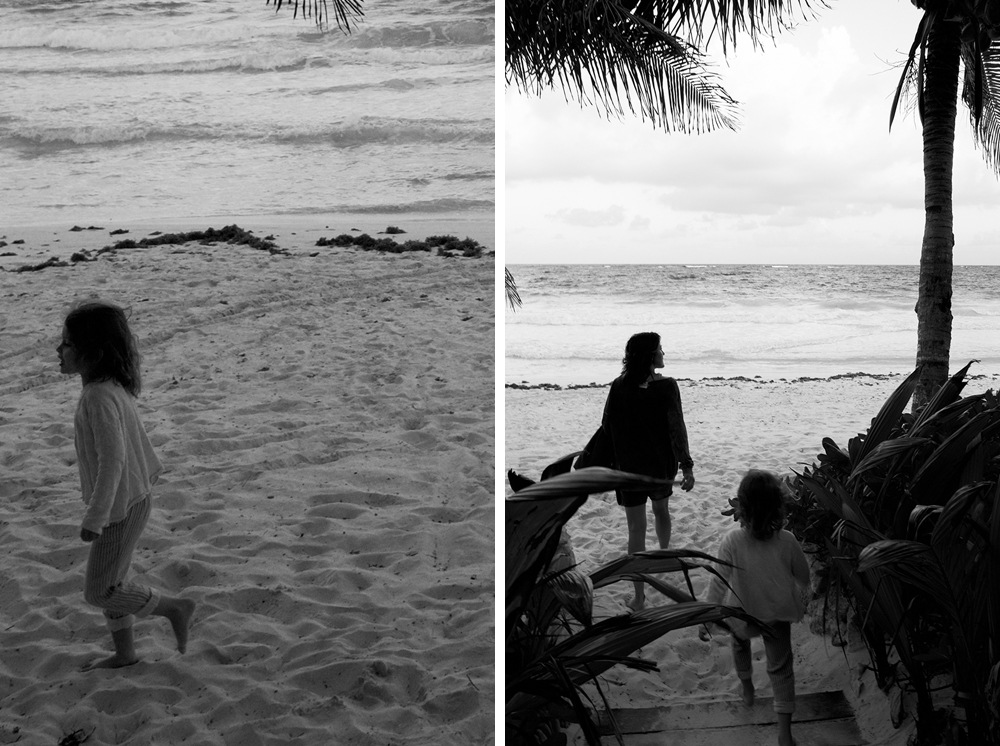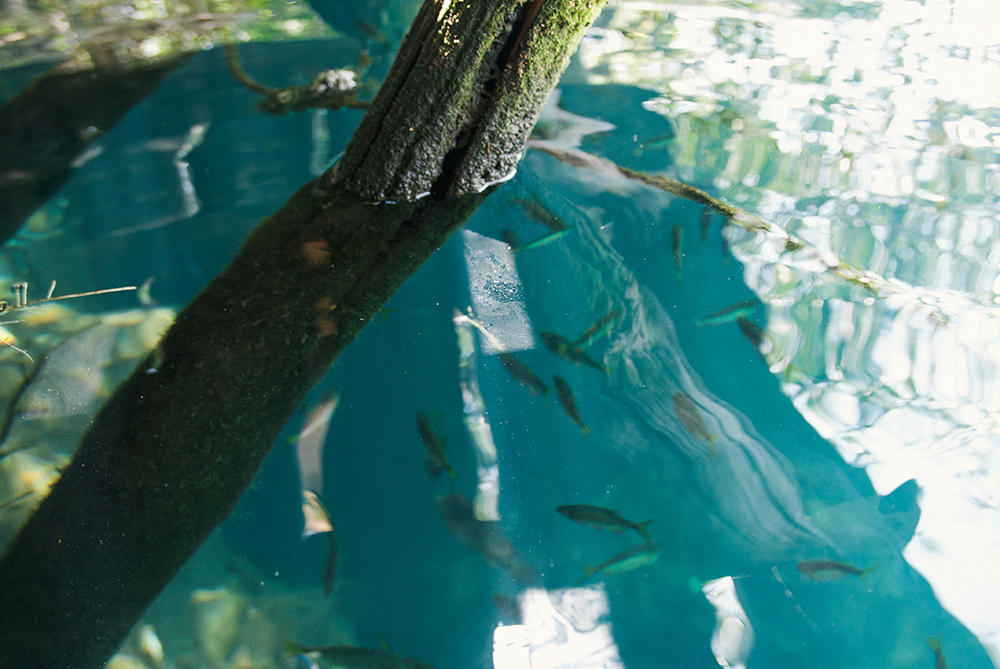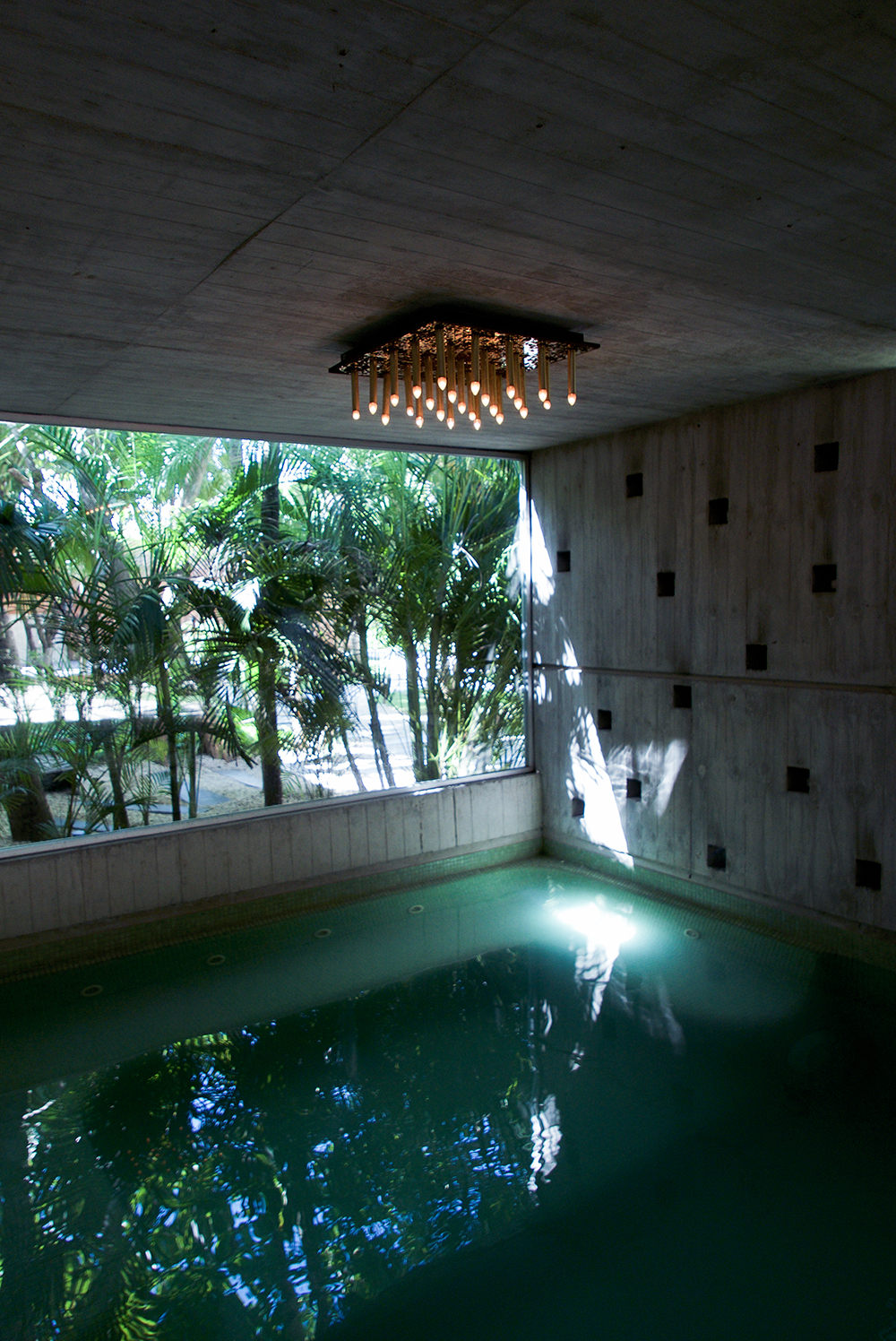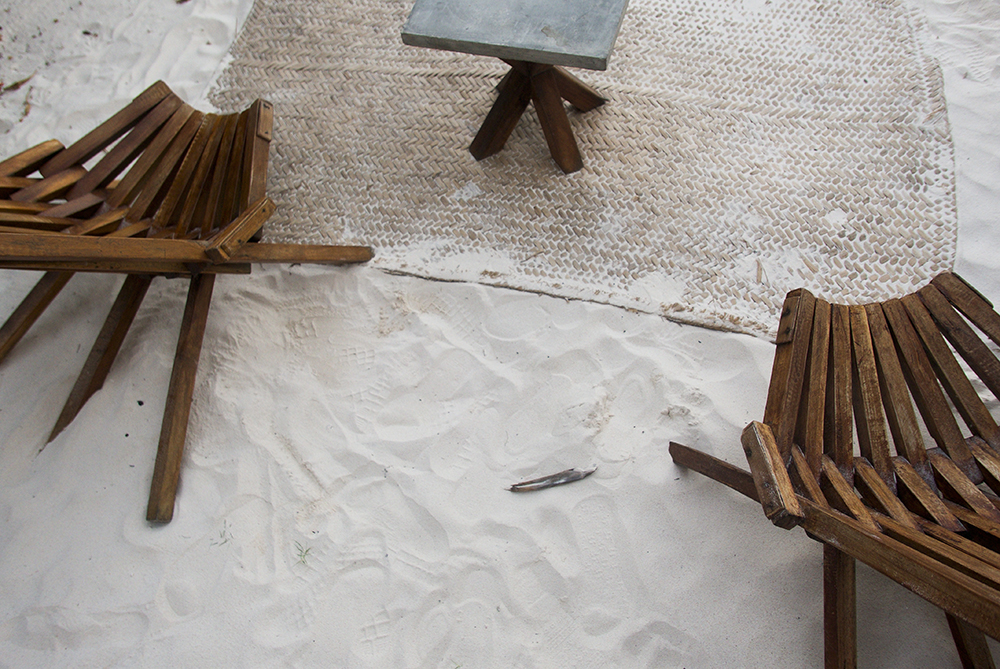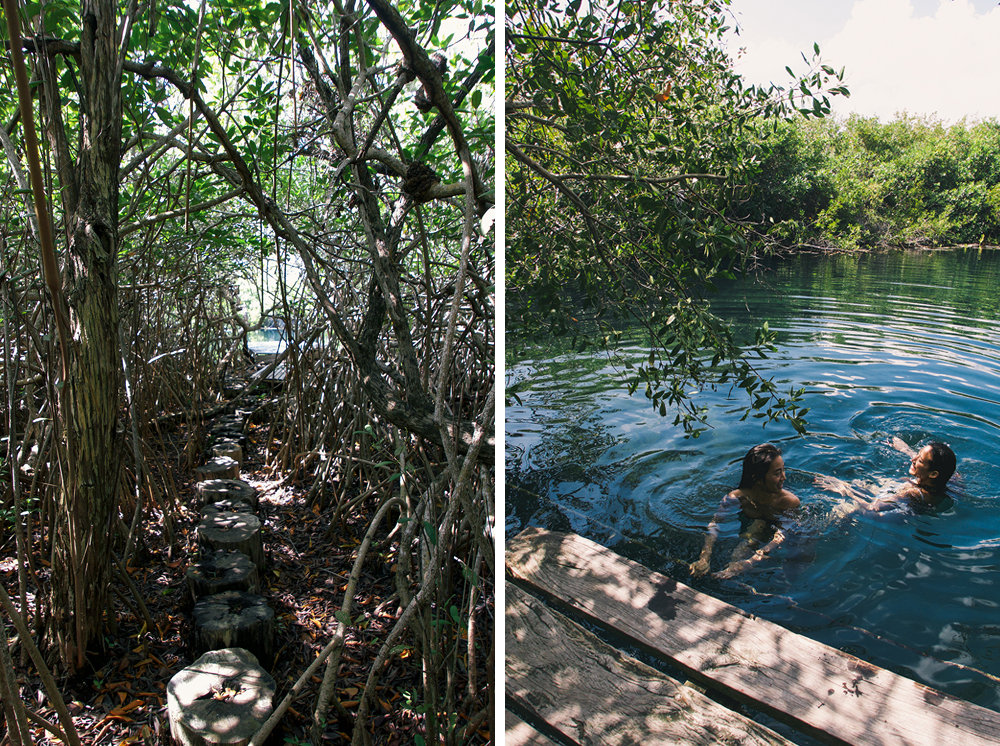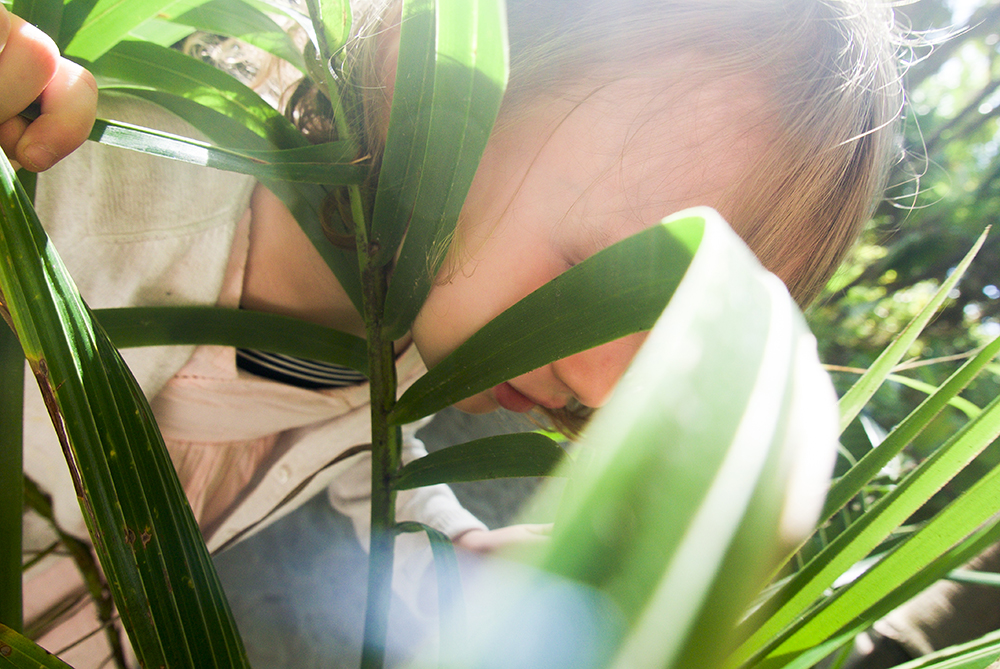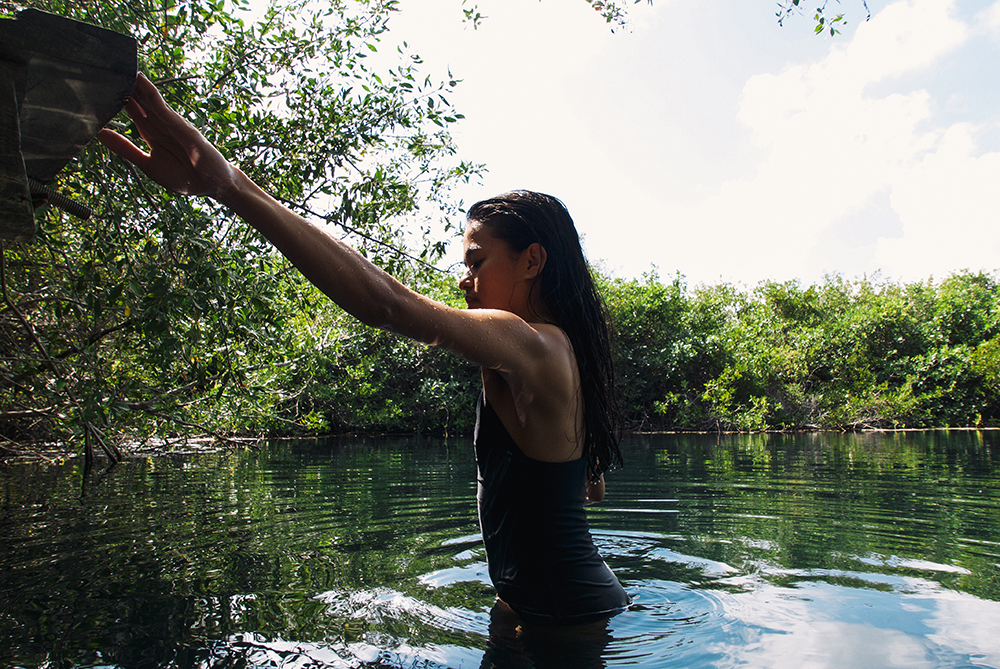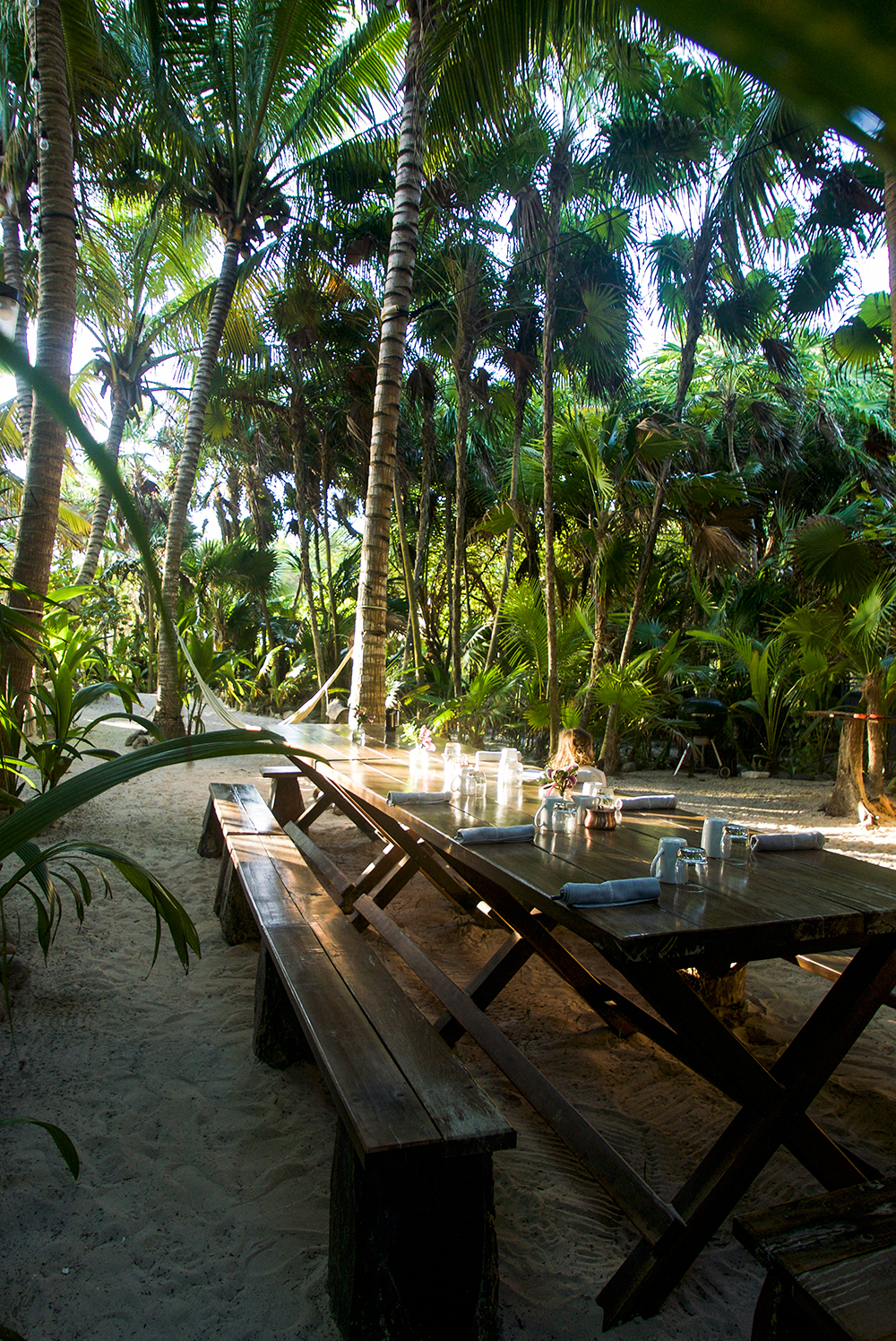 1. Stay: Casa de las Olas - I've never felt more at home at a hotel/bed and breakfast. We'd arrived at Casa de las Olas a lot later in the night and our hosts were kind enough to stay up and wait for us to arrive. Each morning we spent hours conversing with fellow guests and sharing stories of life, travel, love and our inspirations with our hosts. I was truly in awe of how intimate Casa de las Olas had felt right off the bat- we were well received and could clearly see the love and care poured into this blessed space. Casa de las Olas, the only property in Tulum that is Platinum LEED reviewed, is one hundred percent sustainable by powering itself through solar power and using only biodegradable items. To top it off, it is one of the oldest properties built in Tulum and is found on one end of the strip, making it a truly private hidden gem.

2. Rejuvenate: Be Tulum - named one of Conde Nast Traveler's 'Top 8 spas in the world' for good reason--the combined use of sacred copal smoke, oils from home-grown herbs and flowers, and unique vibrational instruments at Yäan Energy Healing Wellness Spa makes it a truly inimitable experience. We stepped out of Be Tulum in complete bliss.

3. Nightlife: Papaya Playa Project - one of the (many) wonderful things about Tulum is that when the moon is full and casts a bright light over the beach, Papaya Playa Project hosts the Full Moon Party. It's where you can find yourself literally dancing into the morning moonlight. It really isn't hard to do, considering the space feels otherworldly; the weather cools perfectly, you're kept wrapped by the wave's kisses (and can even just wade into the waters during warmer nights), libations are aplenty and delicious, and the DJ is sure to spin the most entrancing songs for a night to remember.

4. Explore: Akumal - getting to play with animals and dwelling in the waters of Tulum are some of the best things about Tulum, and I'd heard from several people that snorkeling with sea turtles at Akumal has topped many of their other activities. It's a bit of a trek out from the main stay areas of Tulum, but it could be worth the drive out.