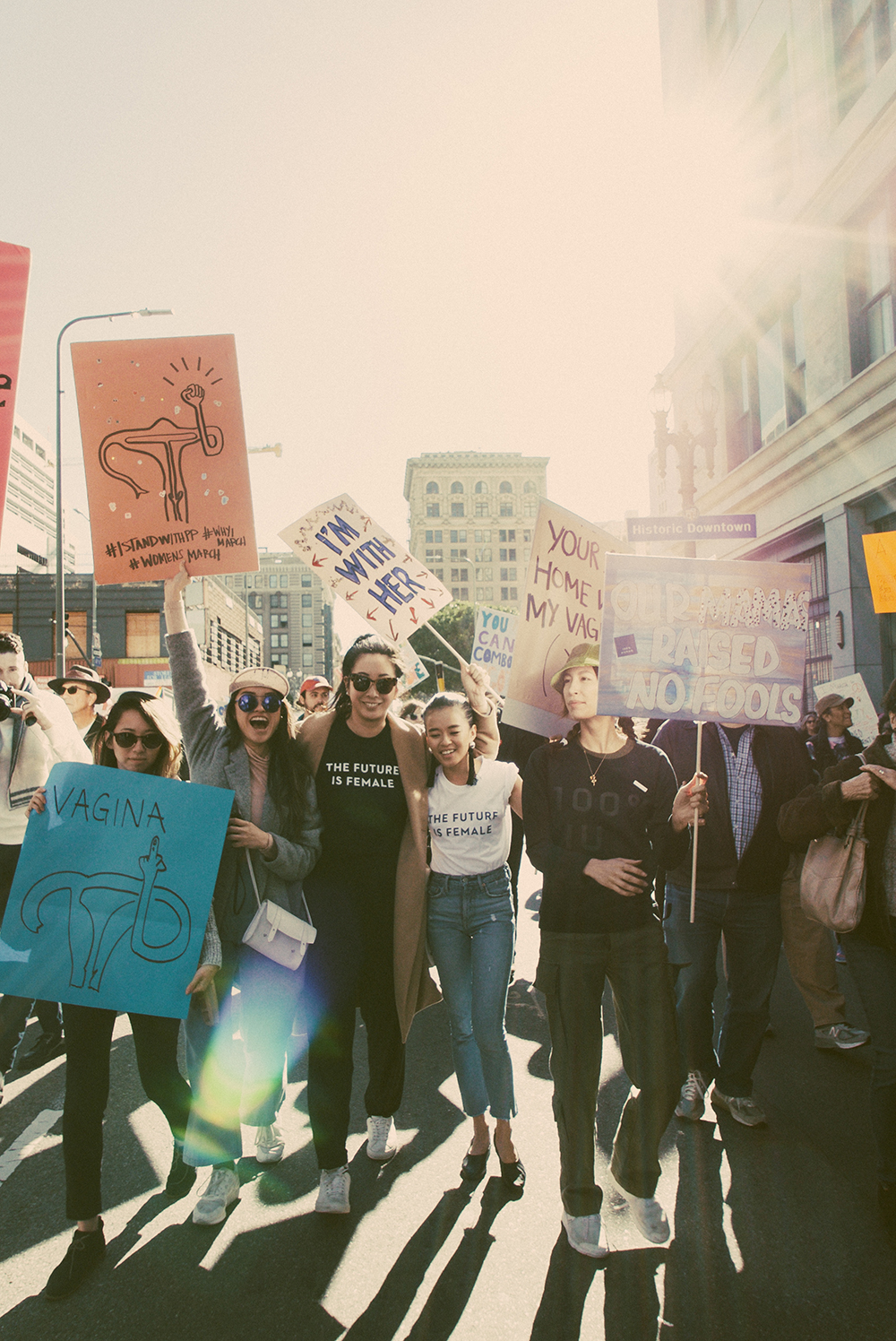 I realize I'm a few weeks late on posting this, but the Women's March meant a lot to me... partially because this was the first time I'd ever participated in an organized march. Up to this point, I'd always been a 'couch warrior', someone who cared about the social wellbeing of the political atmosphere but would never leave the comforts of their home, much less wake up at 6 am on a weekend to coordinate protest signs. The march at Pershing Square reached historical numbers in terms of outcome, but it also was monumental personally. It manifested existential questions-- considering how deeply I feel about our current situation, would I be a phony if I participate in/promote fashion that doesn't address the political climate? Do I really love what I do if I can no longer focus on it like I do the news articles that are reported each day? Is this newfound active patriotism something that just comes with aging, or are we really facing abnormal circumstances? Does it have to be one or the other?

In any case, after the post-march euphoria had dissipated and after collecting my thoughts from partaking in conversation with people who were apathetic towards it, the Women's March was (obviously) much more than just a cathartic and existential moment for myself. Simply put: I march because I strongly believe in the extension of rights to people whose experiences differ from mine. I may not utilize Planned Parenthood and I might not have completely agreed with every single sign at the march, but I will sure as hell lend my support for the individual's right to express their dissent, and moreover the freedom to choose.

We are all interconnected as human beings, and we have not won until we've become one.