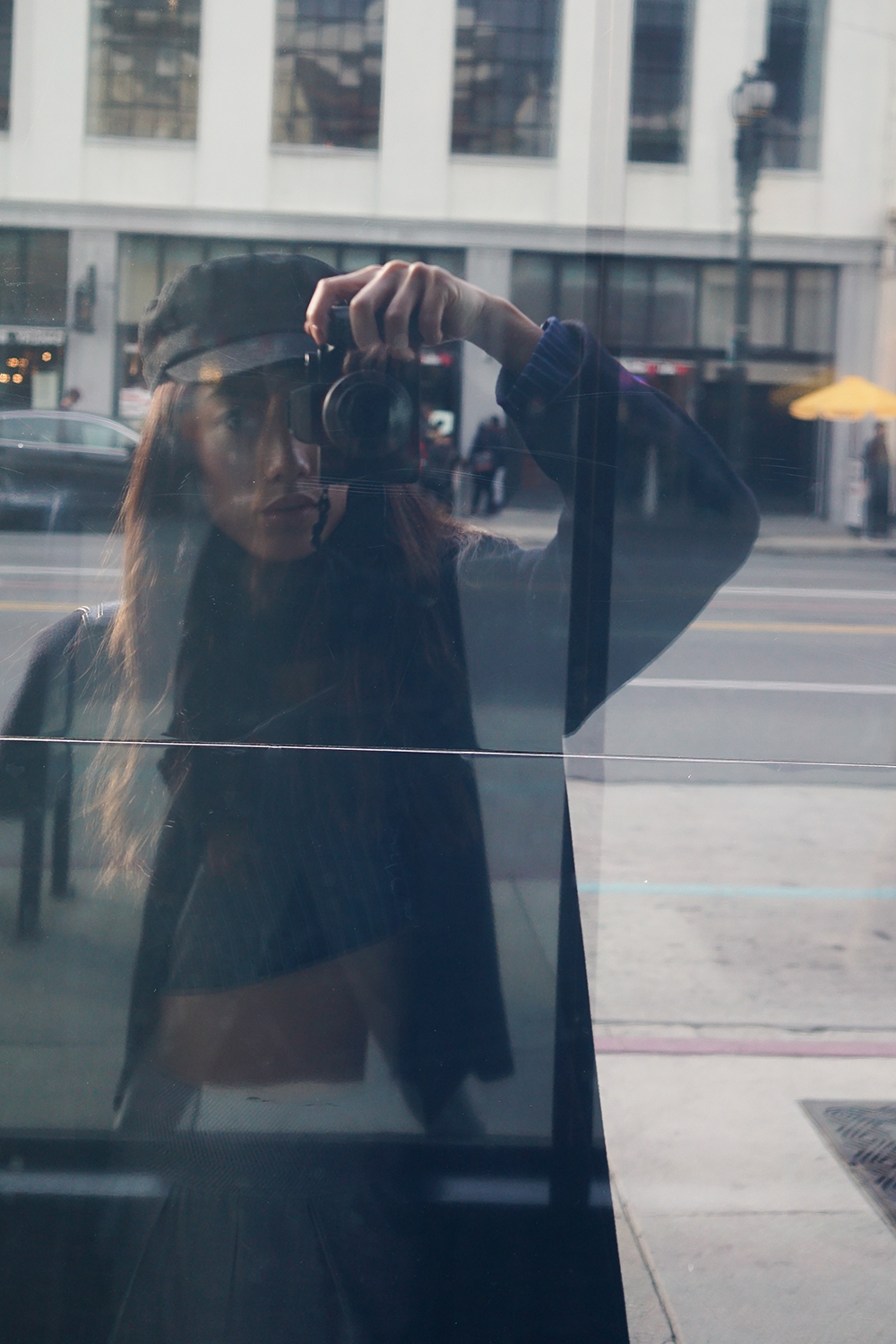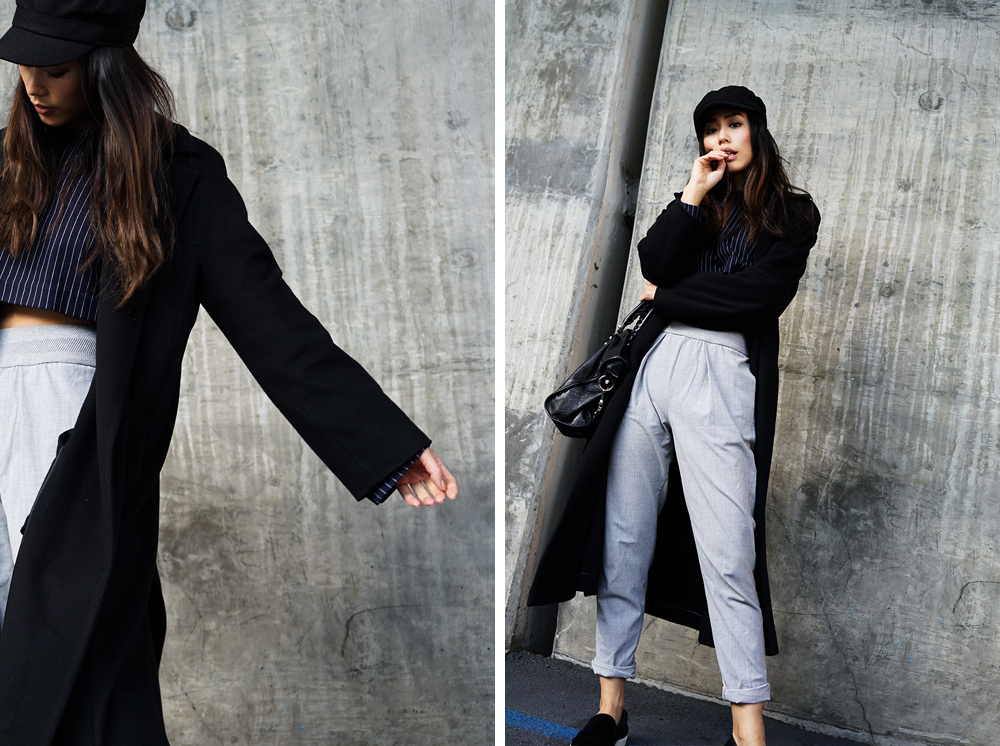 Malo coat (similar), SOLACE London top, Zara trousers, Urban Outfitters cap (similar), Kenneth Cole shoes (similar)

The past week had been a mentally and emotionally exhaustive one. And although I'm not a stranger to anxiety, I know when I need to cling onto non-destructive things to keep myself leveled. I realized a lot of the things I'd done the last few days were essentially back to the basics:

1. Yoga - an avenue of meditation for some, with the added bonus of exercise. I enjoy yoga and would partake semi-regularly in the past, but it'd been three+ years since my last time practicing. Last week I was so desperate for something that involved being around other people while simultaneously offering a bit of silence and clarity. Yoga was that answer. I'd attended five classes in the last seven days as a result. Though there were times I'd welled up from the corner of my eyes, I walked out of each class feeling a little more confident in the power of instilling and emitting positive energy.

2. Meditate before bed - with a lot of issues on my mind, it became difficult to even attempt falling asleep. Meditating for a couple of minutes, 5 or 10 or so, did wonders. It's a mindful act of acknowledging you can be in control of your feelings, your mind. Try the app Headspace to test it out - it's an inventive and welcoming app you'll have access to at all times so you can refer to it whenever you need to as well.

3. Surround yourself with people you love - now is the time to really strengthen your bonds with the people you care about the most. Do the things you love to do just for fun, your hobbies, etc., and do it with them, too.

4. Eat well, be well - be diligent and savvy about your use of time, nutrition and health. The past week I'd made a large amount of food to divvy up for the days that followed. I find that when I 'meal prep', it takes quite a bit of stress off for the rest of the week - and I definitely needed that last week. While it certainly seemed easier to just gorge on heavy 'comfort food' during this frustrating period, now is actually the most crucial time to be mentally sharp and awake. Try and refrain from 'stress eating' or 'stress shopping' - neither will help you or the situation. You either end up eating things that you regret or will make you lethargic, or you'll end up buying a pair of shoes and clothing you didn't really want that badly (I did this, and now have to make time to return it all). I'm all for an occasional binge but having a healthy diet has been proven to improve your mood and energy levels.

After consulting with a handful of friends, one advice stuck with me the most: "Let the fire fuel you, but don't let it over take you."