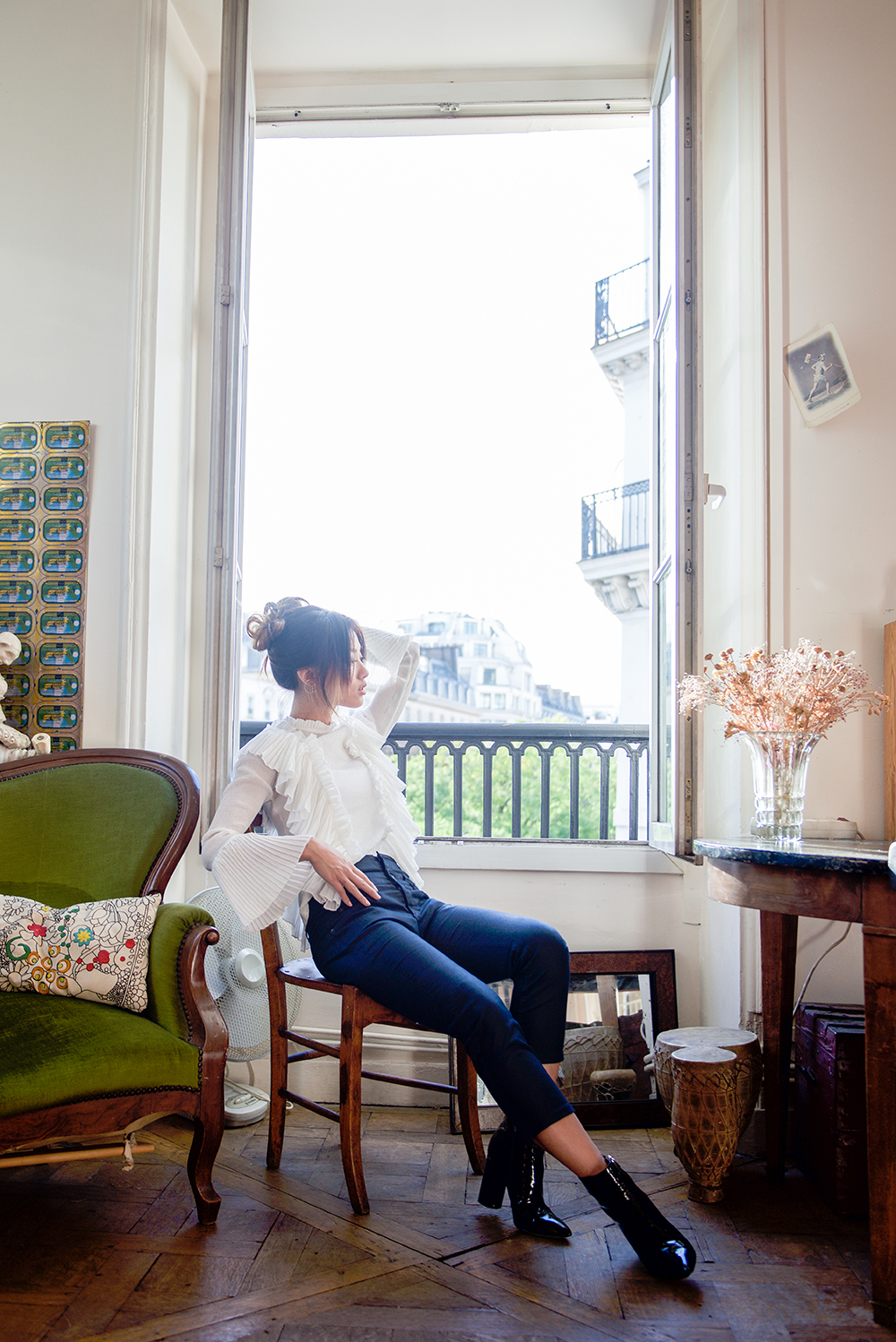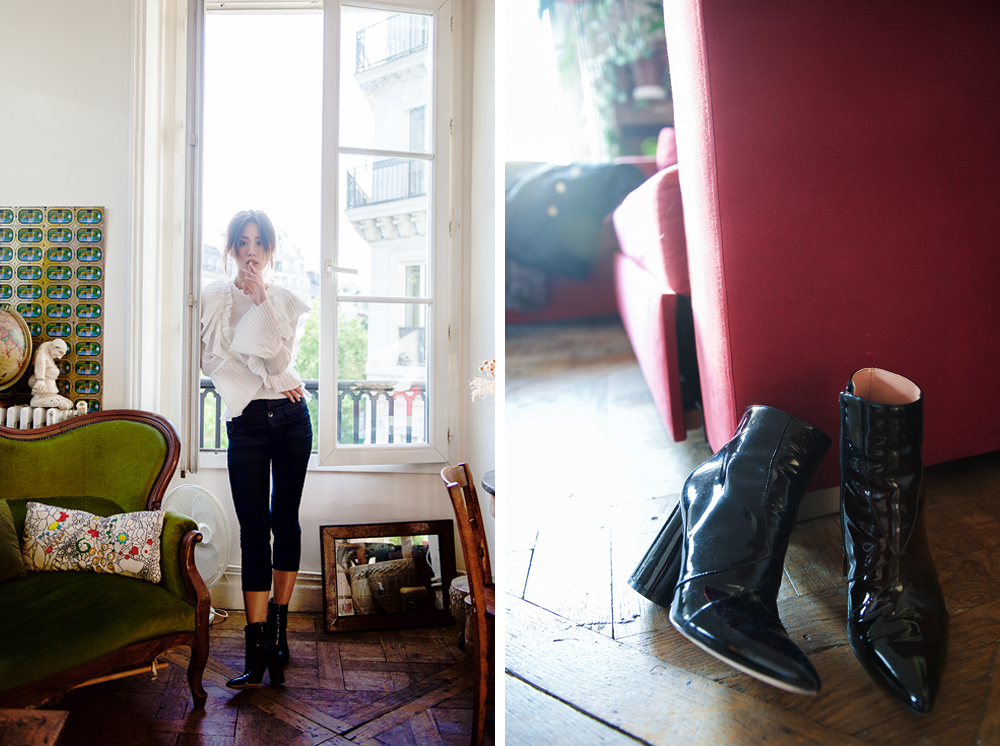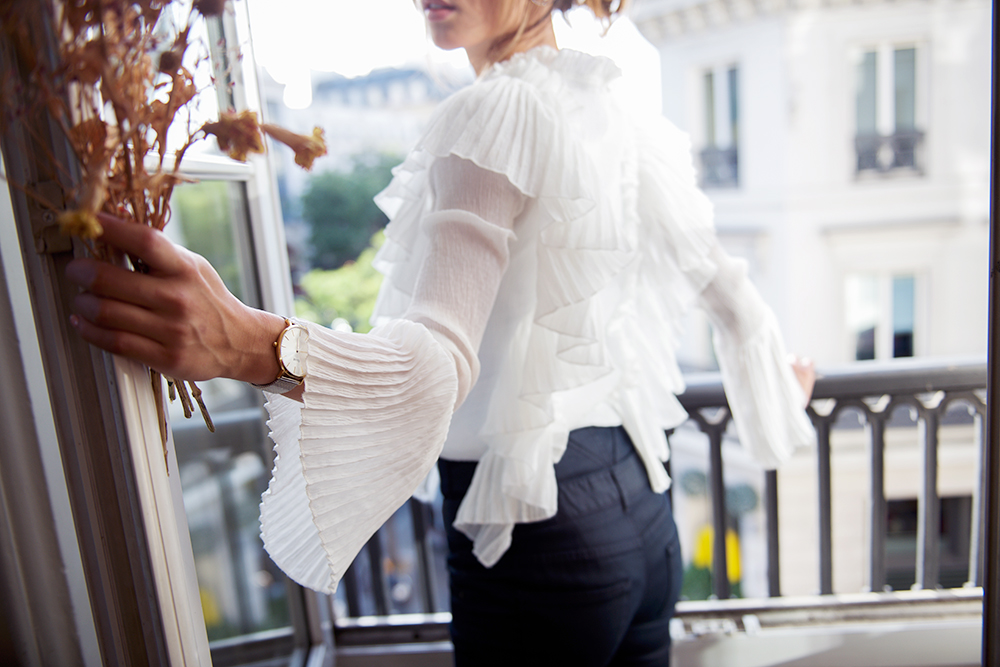 Storets top, Theyskens' Theory trousers, Sigerson Morrison 'Knox' boots, Adornmonde earrings

Bonjour! I'm currently situated in Paris, my second time ever visiting the city, and while I'd been pining to return the last three years since my first visit, the decision was made rather hastily. Upon realizing that I would have the biggest case of FOMO while my girlfriends were there, I decided that I whould just book a ticket and deal with the anxiety of having only a day to wrap up work at home, plan, style and pack.

Luckily, I feel at home with Paris so I kind of already had in mind what I wanted to bring: clean white blouses, fitted trousers, patented boots, long lightweight coats, billowing hoodies, sneakers. So far these boots from Sigerson Morrison have proven to be a staple for my French voyage. I love the thick cylindrical heel with the patented finish all over. It's amazing how the smallest detail--the height of the boots or the heel or even the shade of black or just how glossy the patent is--can dramatically change a look. This one is perfect for the fuss-free basics girl who likes prepping up just a bit. They're sleek with just the right hint of rock&roll if worn that way, but they also add just enough chic for a more casual fit. I can't wait to take these boots back home to Los Angeles to style with my usual garb and see how they elevate the simplest of things.

A Paris photo blog to come; until then, au devoir.