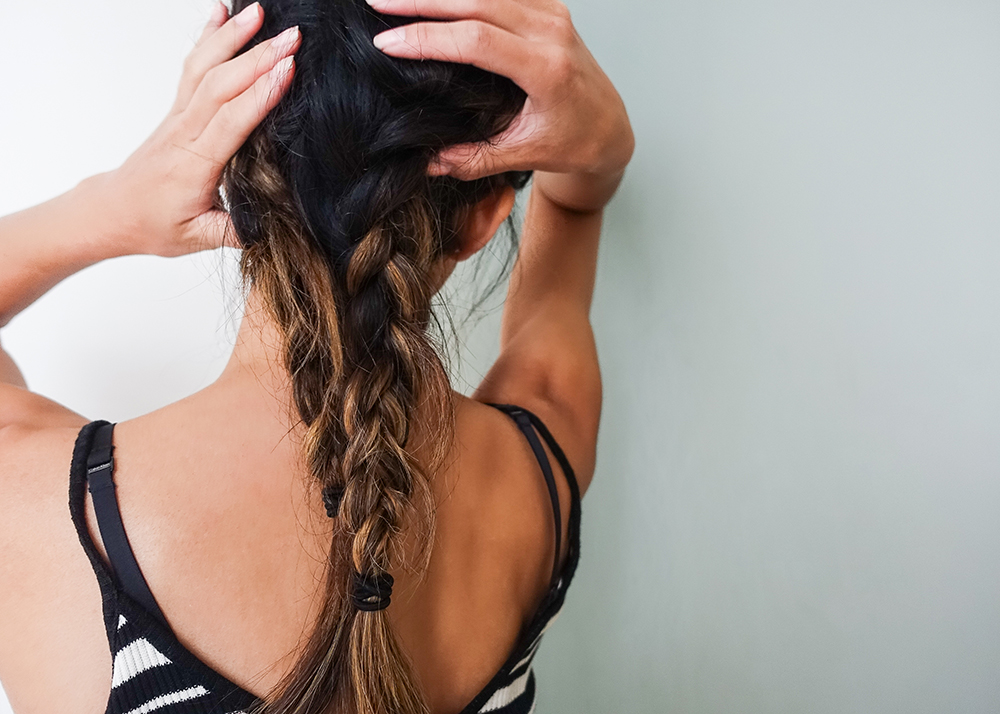 Alterna Haircare shampoo and conditioner

Despite having to deal with the heat, I like growing my hair out for the summertime. During these warm months, I usually like lightening and styling long hair to give my look an extra oomph since I'm wearing minimal layers most of the time. Unfortunately longer locks usually mean volume is nonexistent because all that hair is weighed down.

To account for this and really lift my longer hair, I teamed up with Alterna Haircare to try out their line of Caviar Anti-Aging products: Volume Shampoo and Conditioner, Volume Multiplying Mist and Volume Mousse. I'd used their Bamboo Smooth oil mist in the past and loved how much it actually improved the appearance of my hair so I thought I'd give this a try. We were thinking of creating a look with a voluminous braid, but I wanted to do something a little bit more true to my style. I thought I'd start with Dutch braids (or inverted French braids, others may call it) for a day and then pump up the volume after letting the braids free for a fun '90s inspired look. A voluminous braid, deconstructed.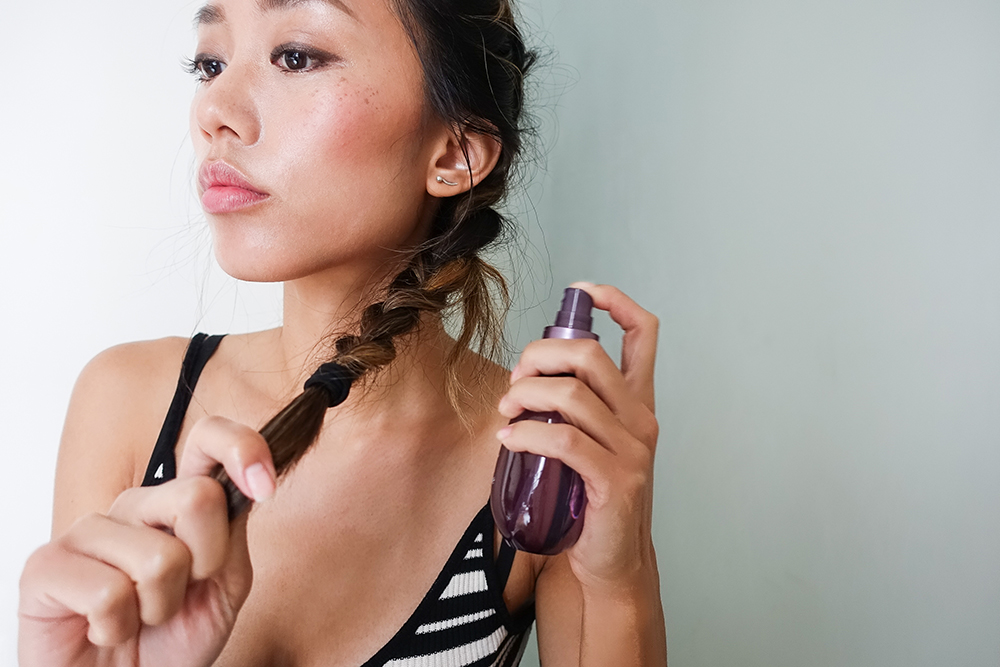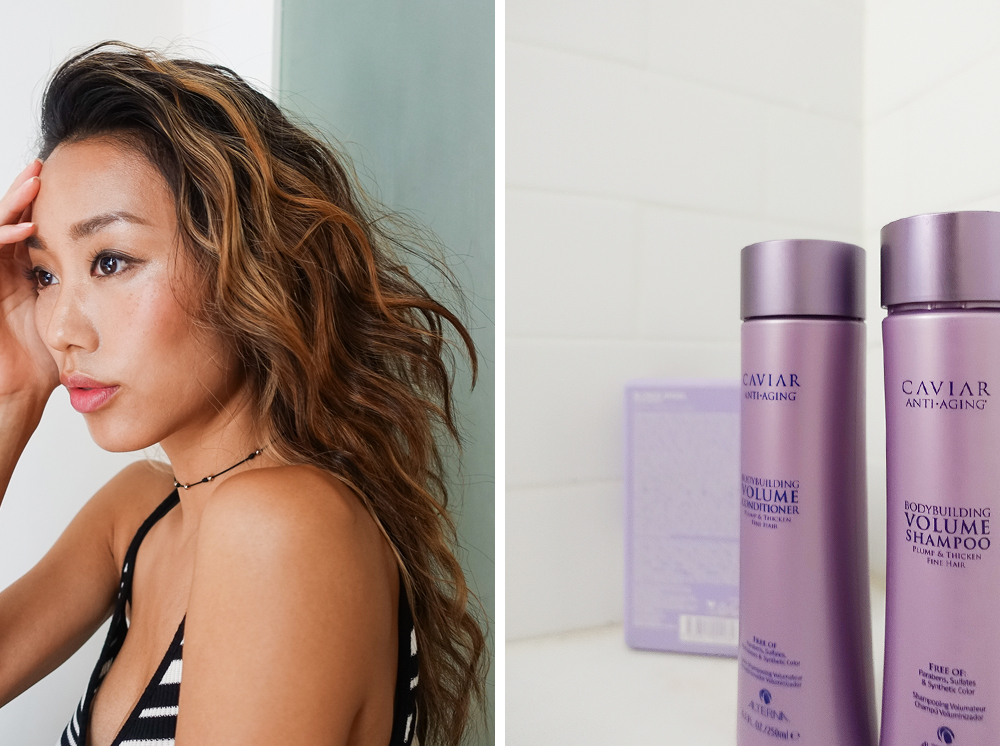 1. Wash hair with the
Caviar Body Building Volume Shampoo
and follow up with
the Conditioner
(I add purple shampoo to my conditioner to take out the brassiness)
2. Don't wash hair for another day and braid 'day two' hair (great tutorial for Dutch braids
here
)
3. Spray the
Miracle Multiplying Volume Mist
all over – make sure to really pat it into the parts of your hair that are tightly woven
4. Sleep in your braids overnight
5. Next morning, let the braids free and apply the
Thick & Full Volume Mousse
to the roots of hair. Really make sure to scrunch hair, and pat remaining mousse over free waves
6. Shake hair up a bit and toss to one side – instant elevation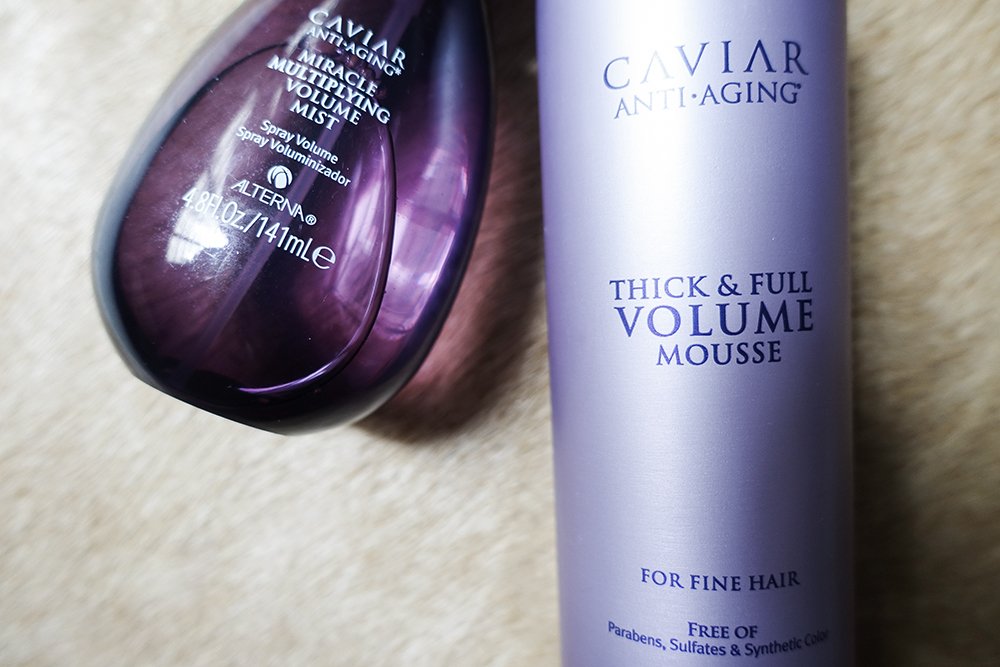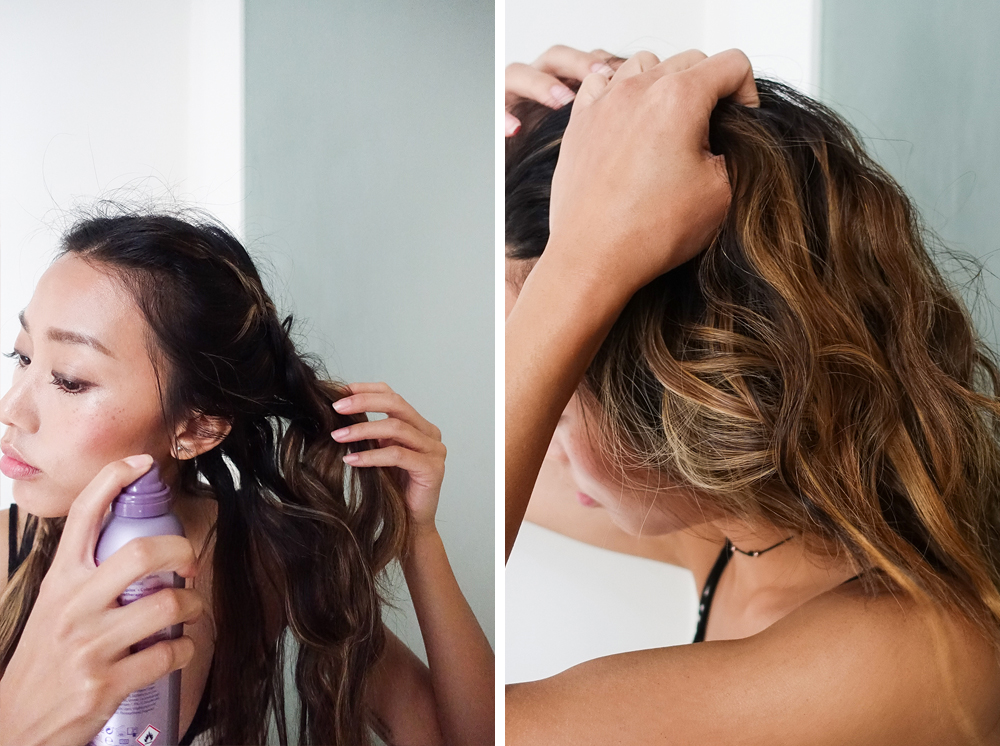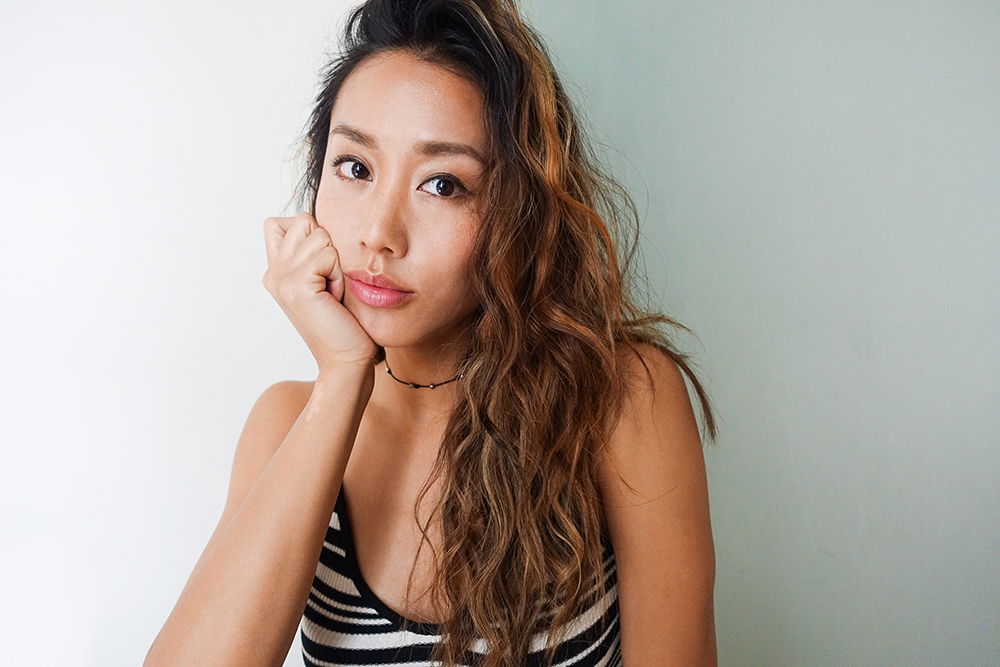 My hair is already pretty full, but using the mist and mousse gave my hair noticeably more body. More surprising, though, was how it was able to stay that way for the entire day, and the next. To top it off, using the products on my hair (even after day four of refraining from washing) didn't leave it sticky like a lot of mousses/misters tend to do.

This post was done in collaboration with Alterna Haircare