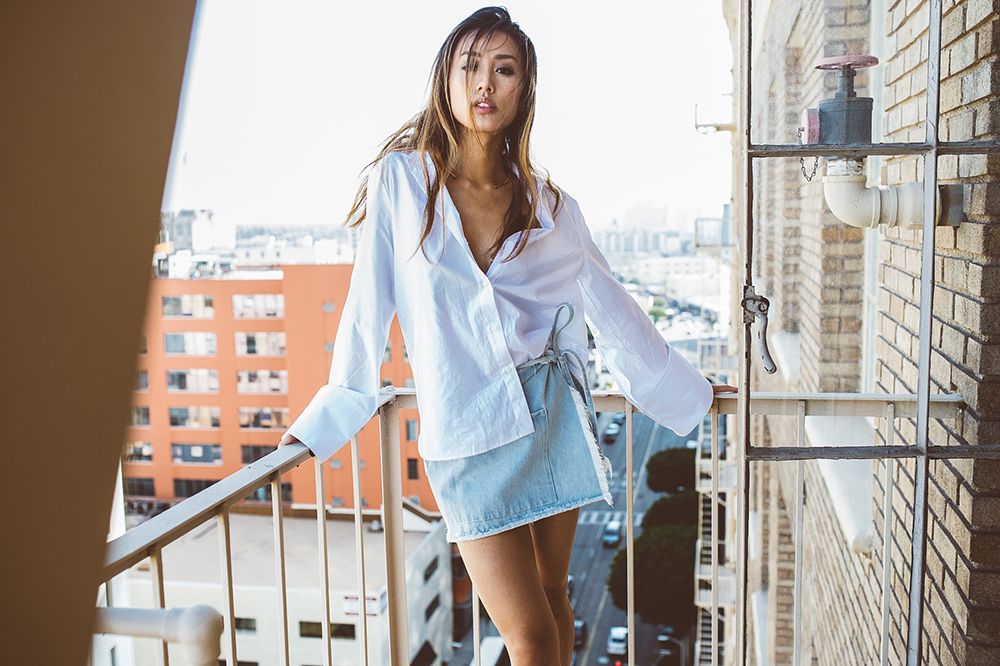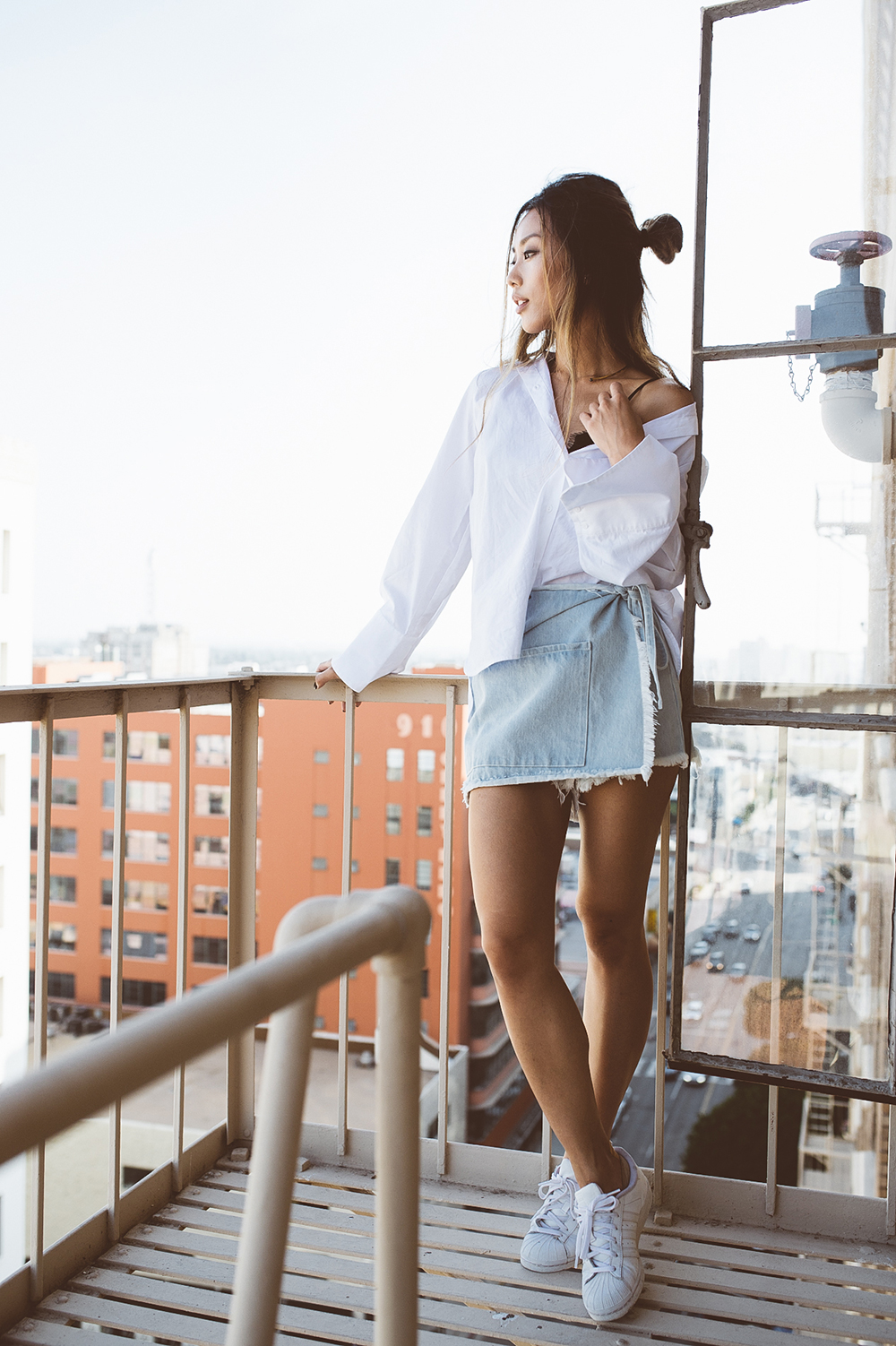 H&M top, Sandy Liang skirt, Adidas sneakers, Anine Bing bralette

Although I'd say my style is simpler in nature than it is flashy, I still love a good statement piece. While wearing a statement piece sure does say out loud who you are and what you like, I think making a statement can also mean sticking to what you wear on the regular and making it--whatever article you're wearing or the vibe you're emulating--better. It could mean lending your support to the visible quality and extra effort put into what you would already normally wear (for me, a basic top or denim skirt). I believe a basic piece can still make a firm assertion, but it has to be done right.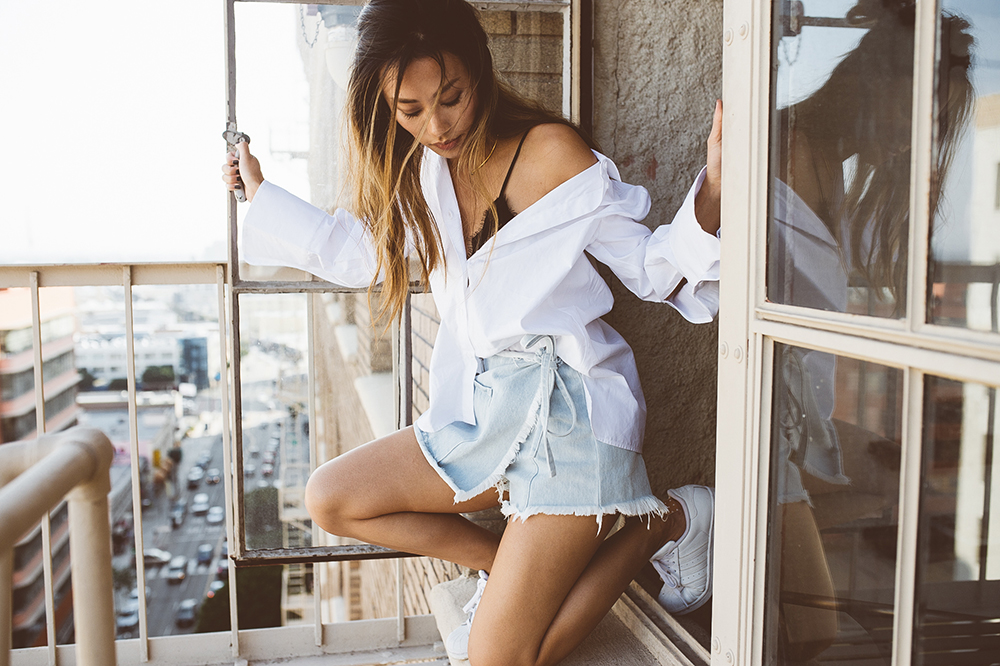 "Subtle statements" are more my style; in this case, I went with a mature version of what I loved wearing in grade school. The basic uniform, simply elevated: an extended bell-sleeved button-up from H&M, a frayed, tie-over skort from my favorite new designer Sandy Liang, found on Farfetch, with these classic, unfailing white Adidas sneakers. Although inconspicuous in general, the skirt speaks for itself with the craftsmanship and attention to detail.

As I grow older, I continue to hone my style while I try to stay conscientious about the price and impact of convenience. I can't say it's been easy considering the pace at which fashion moves today. For these reasons, I want to shop at places like Farfetch, where they have luxury items I can seamlessly incorporate into my existing wardrobe of everyday pieces and keep forever thereafter. They've got an impressive curated collection of designer pieces that are just as wowing as they are timeless. Items that have long staying power. And that's of the most importance to me, especially when I'm looking for items that satisfy that sumptuous balance of subtlety and statement.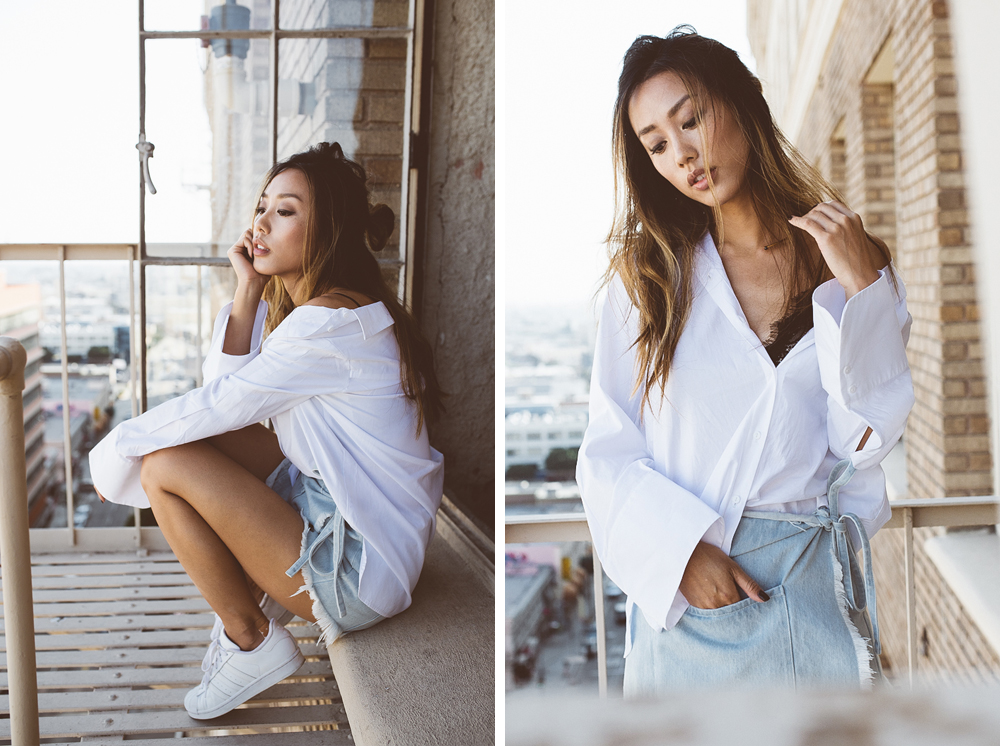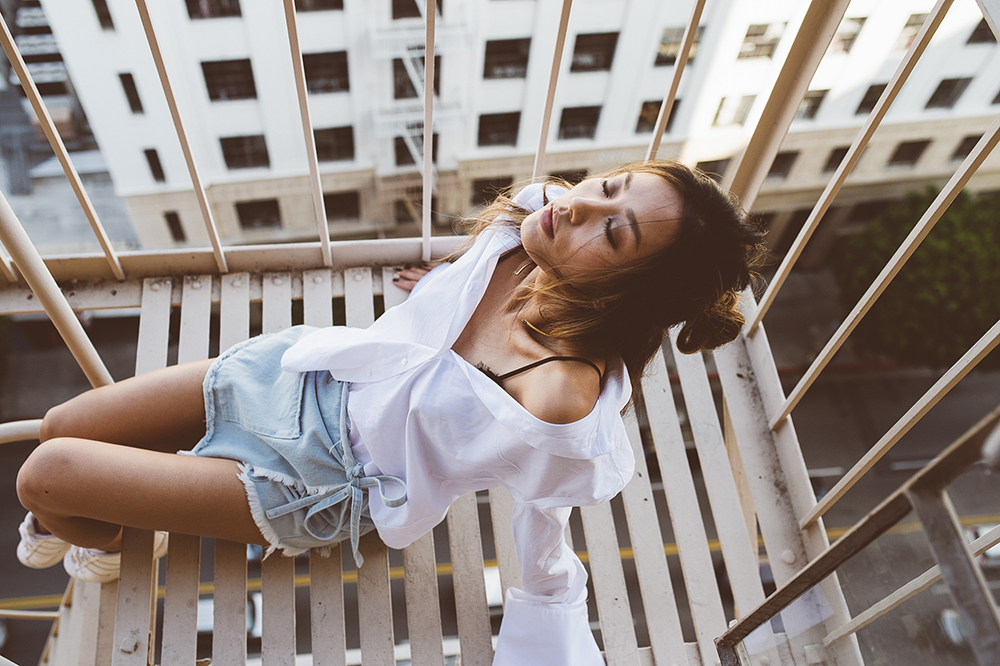 Photos by Ron Khy