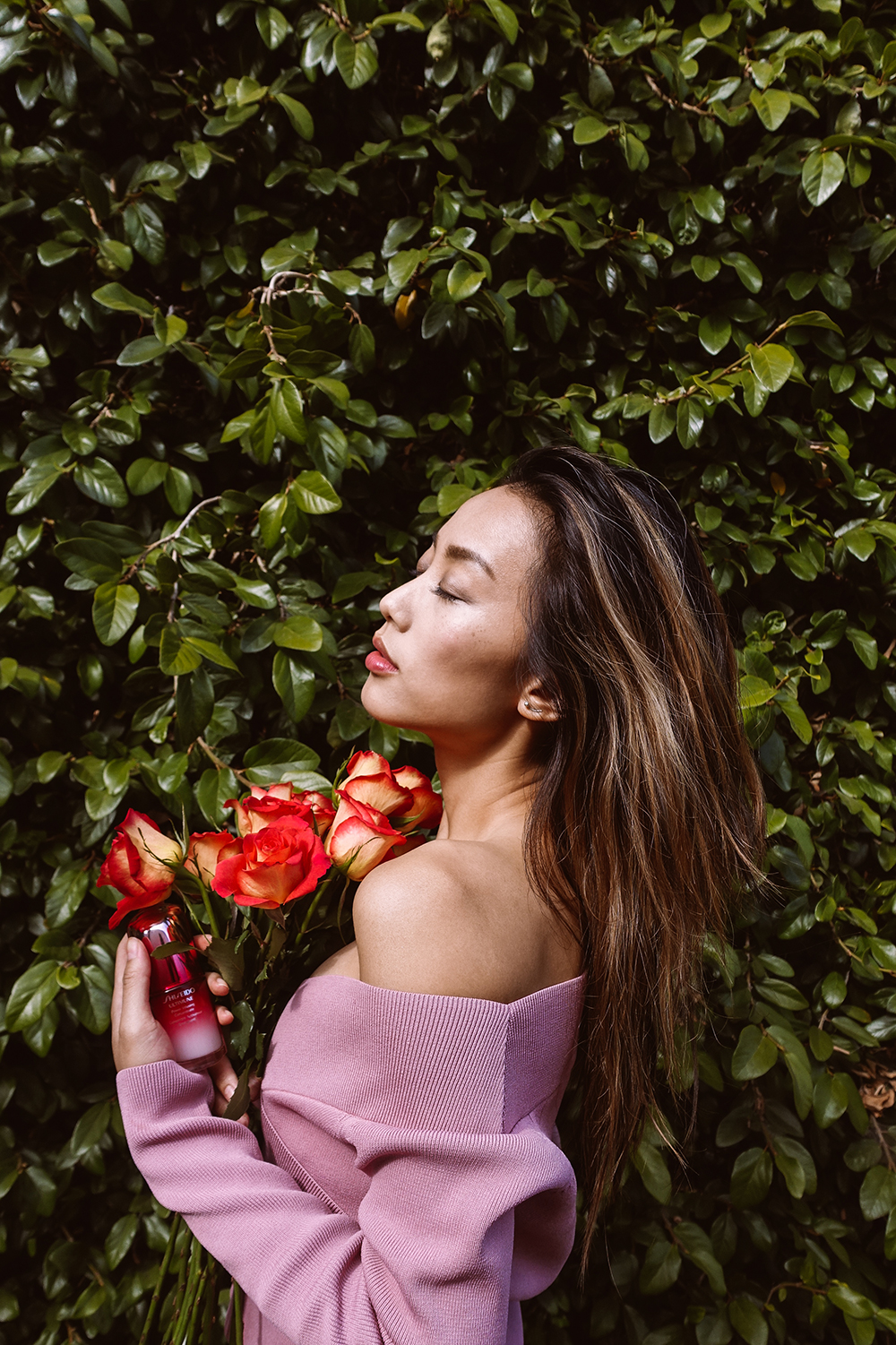 Shiseido 'Ultimune' concentrate

The first skincare products my mom introduced to me were Shiseido's. She'd been a long time fan of the unrivaled Japanese skincare brand and would insist that I started caring for my skin early on with their sunscreen and balancing face lotion. I think I can safely say I attribute my skin to the diligent use of those oblong-shaped blue bottles and sleek, ruby red glass containers... I'm thankful for those products, but I did steer off to try different products as my curiosity over other brands piqued. Fast forward fifteen years as I'm becoming more conscientious about other effective skincare steps and I've found myself returning to what I'd trusted at a young age. This time, though, I've returned to Shiseido's Ultimune, a concentrate formulated with a botanical blend of Bulgarian rosewater, gingko biloba, shiso, and thyme.

This concentrate proves its power with how long my face stays dewy and bright throughout my days. Incorporating this power-infusing product was like breathing life back into my skin, reversing the effects of the daily tension our bodies go through. Because of that, for the first time in a while, I'm starting to feel more confident about stepping out with a lot less makeup. It really does start with skin, and my mom knew it best: Shiseido is ultimate in that respect.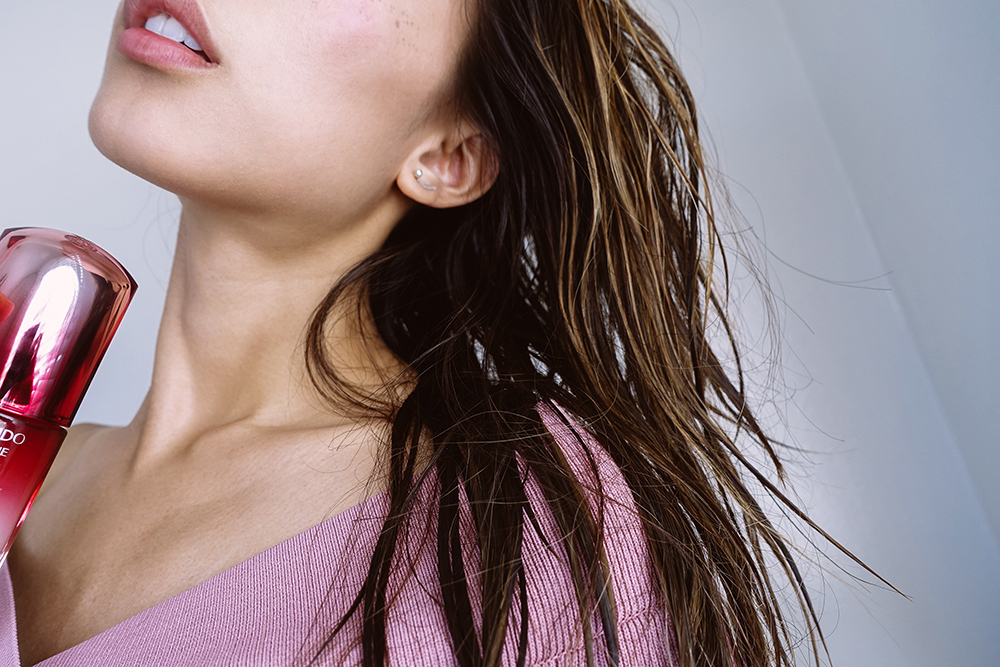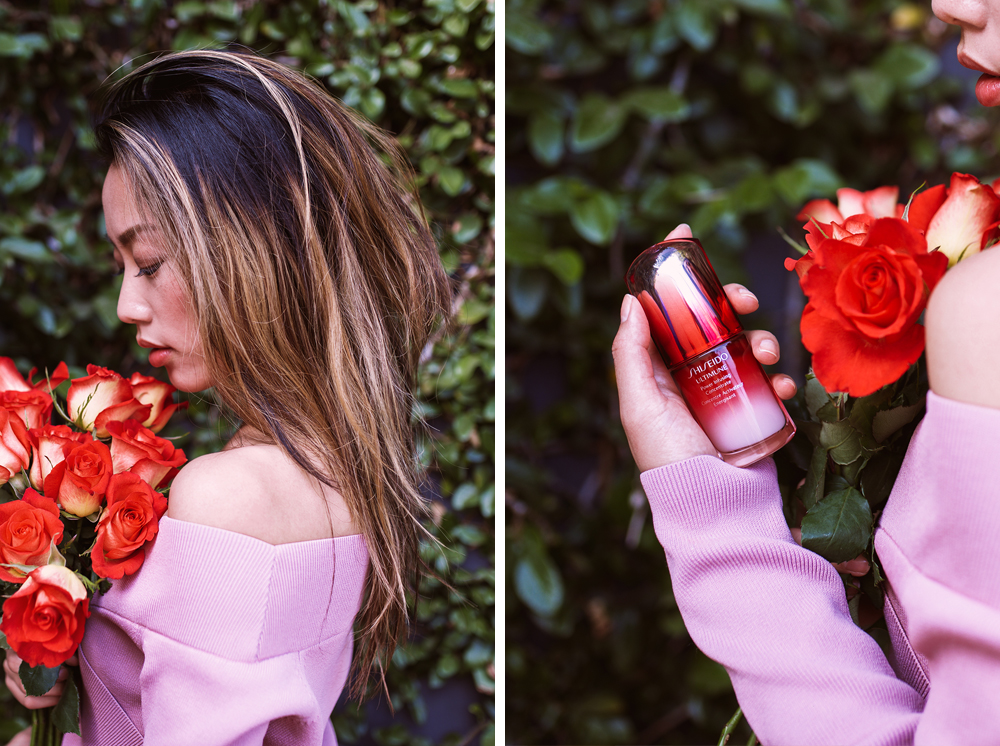 This post was done in collaboration with Shiseido and Allure