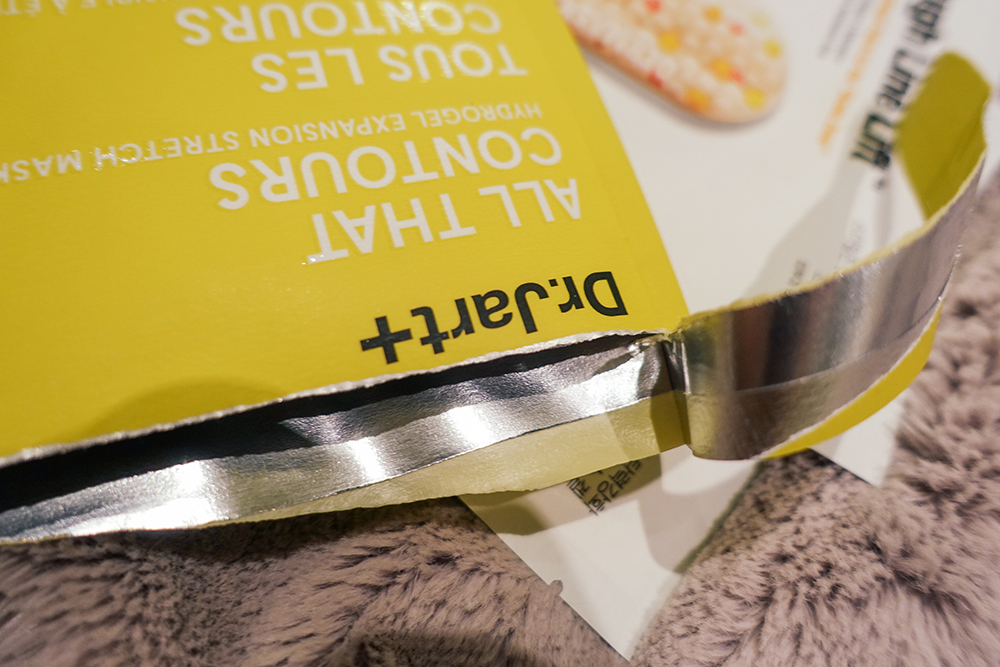 Dr. Jart 'All That Contours' face mask

Since my pre-teen years I'd made sure to cleanse my face properly and moisturize each night, and use SPF each morning. As I got older, I felt the need to integrate face masks to combat every-day stressors. My previous skincare regimen was more like a preventative measure, and well, makeup is just a tool for covering up. Getting into facials and using face masks regularly seemed like a natural layer of care useful for immediate targeting. These masks do wonders as I would see quick results in pore reduction and brightening.

It wasn't until just a few months ago, though, that I tried face mask sheets and I caught myself wondering why it took me so long. The sheets really seal in the gel so it feels like the product is delivering straight to your skin and is cocooned there. I enjoy other face masks and applying the treatments, but the sheets are so convenient to put on and just take off; it removes the process of having to wash the stiffened treatment all off. And not to mention, they're very easy to pack for trips and perfect for in-flight hydration. I generally like all of the Dr. Jart masks I've tried, but if you're going to go with just a few, make sure to try the Water Replenishment, the charcoal Pore Minimalist, and the Brightening Infusion masks.