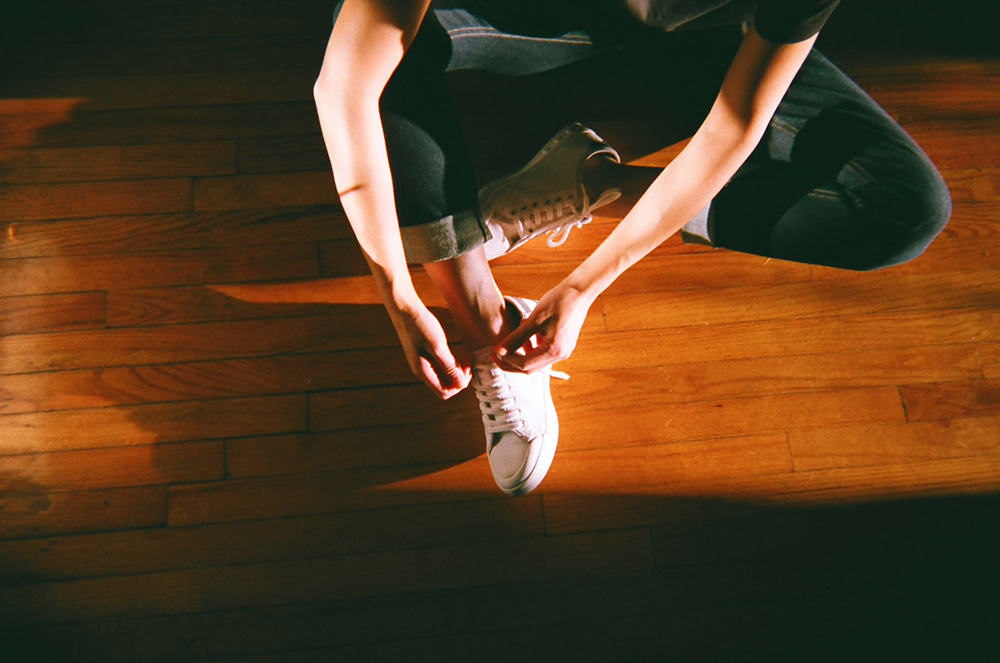 rag & bone t-shirt, jeans, and sneakers, Zara coat, Balenciaga bag

Because what makes social media so appealing is sharing things that are new, a lot of times I won't document the things that are plainly habitual in my life: the same string of coffee shops I frequent, book-reading, the dishes I'll always order at my favorite restaurants, that t-shirt or pair of jeans I always seem to put on, the makeup routine I feel most comfortable in, or the same pair of comfy sneakers I'll always grab for when stepping out. I suppose these everyday things aren't the most exciting, but the culmination is probably a better read of my life and style.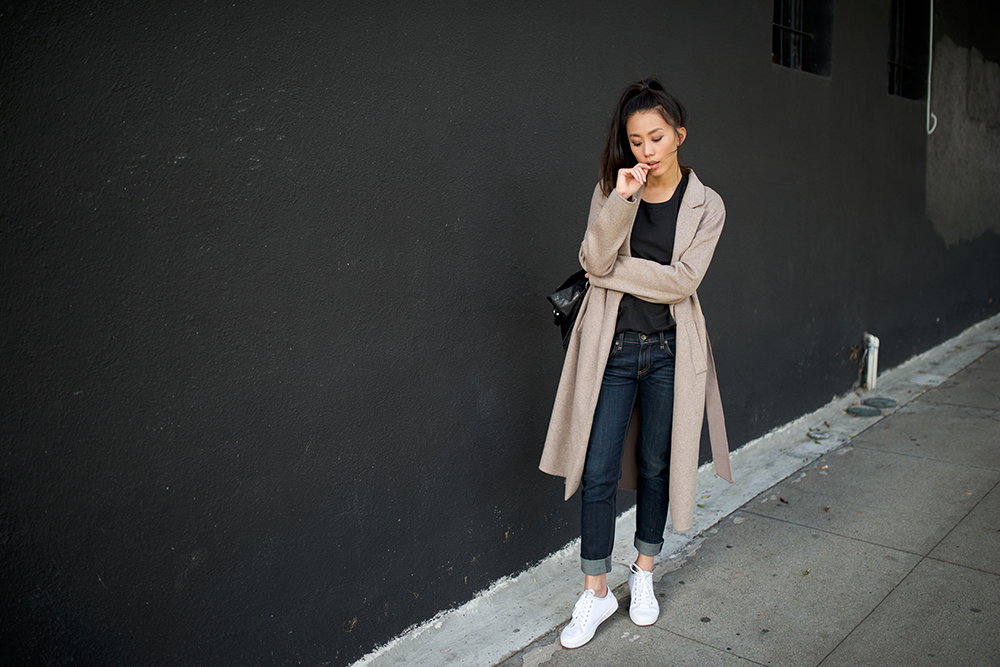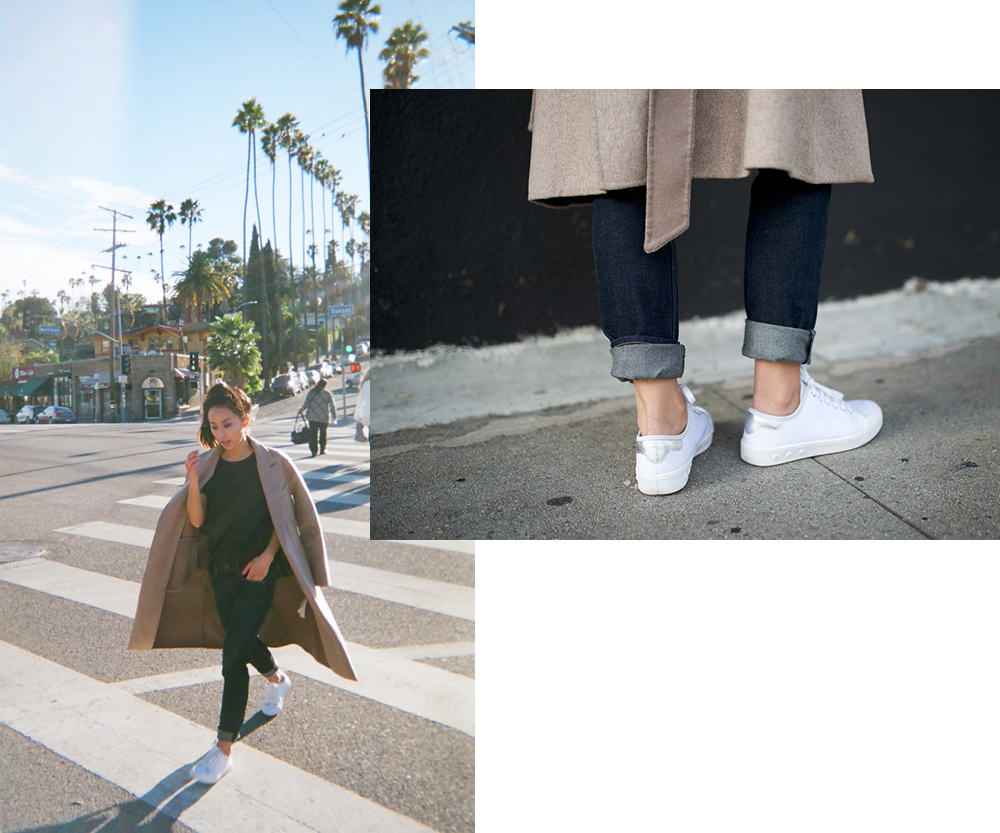 I want to start posting more unvarying parts of my life to share what makes me more "me", starting with my usual every-day get up: t-shirt, jeans, and sneakers. I have maybe three tees, four favorite jeans, and four sneakers (these ones from rag & bone) that I rotate between, and it is the most satisfying combination to step out in. It's plain and simple, sure, but when you find styles that elevate the standard--a boyfriend cut tee, a more structured, rigid jean, a cleaner version of an iconic sneaker style--you feel like you've got your own little secret. I mean, I like dressing up for occasions, but an understated and clean wardrobe averts the clutter that can come from touting a louder outfit, IMHO.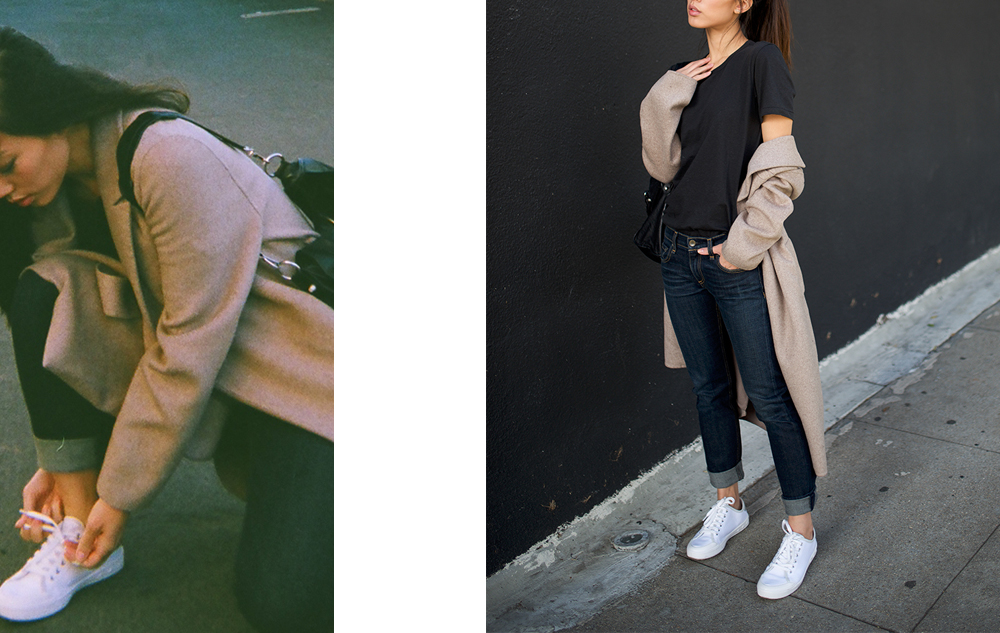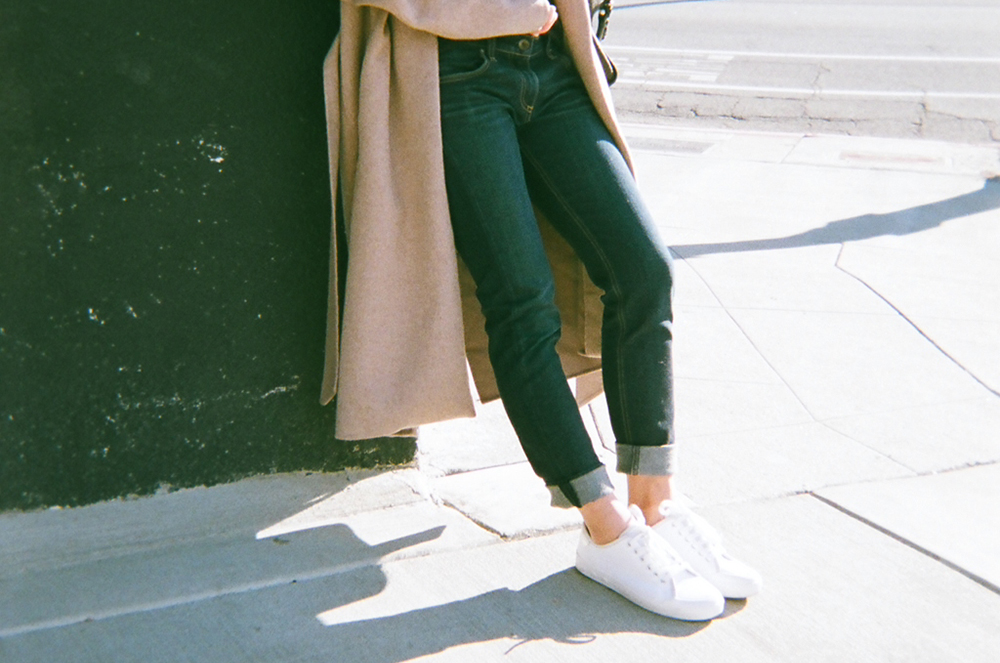 Shop more standard basics below: