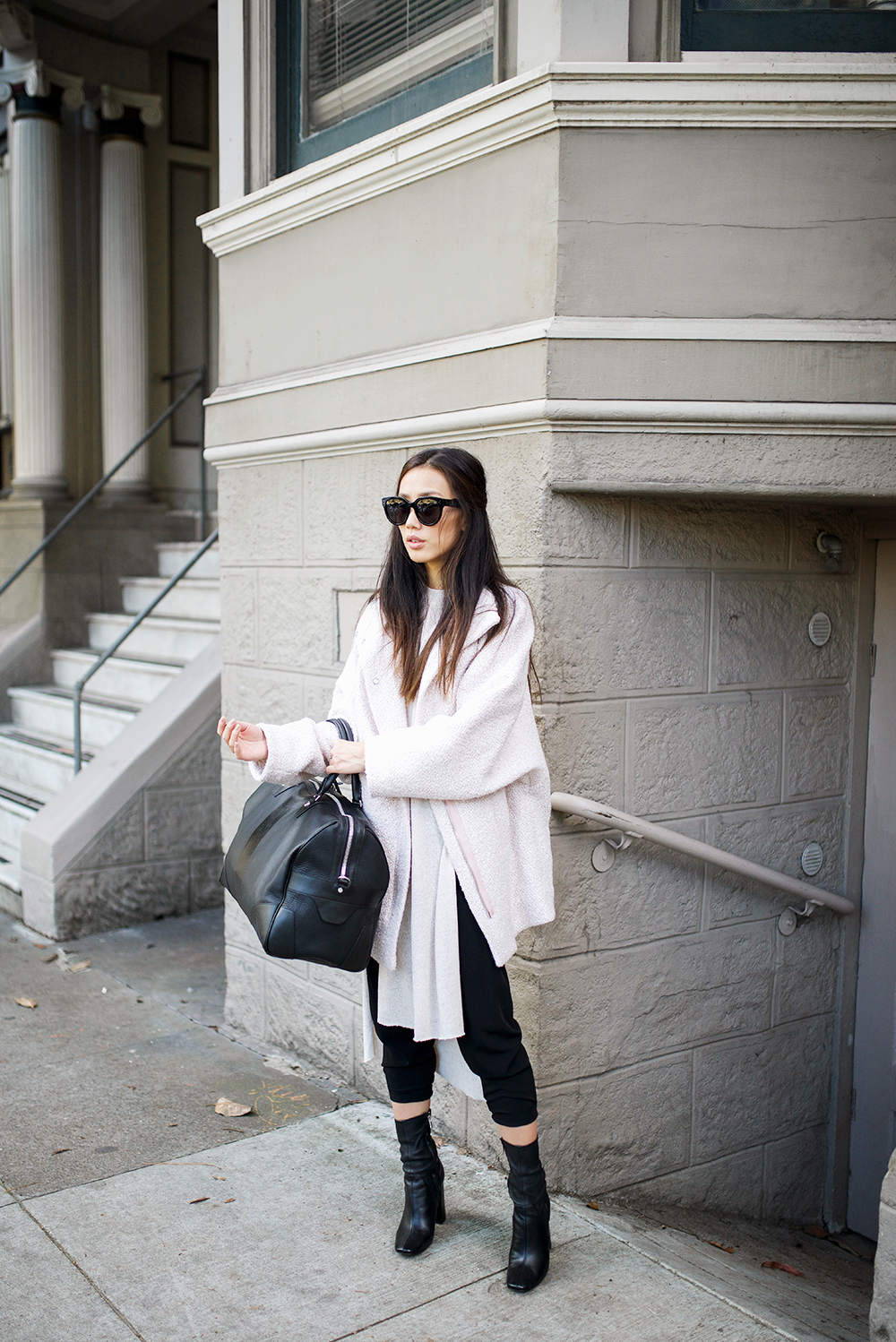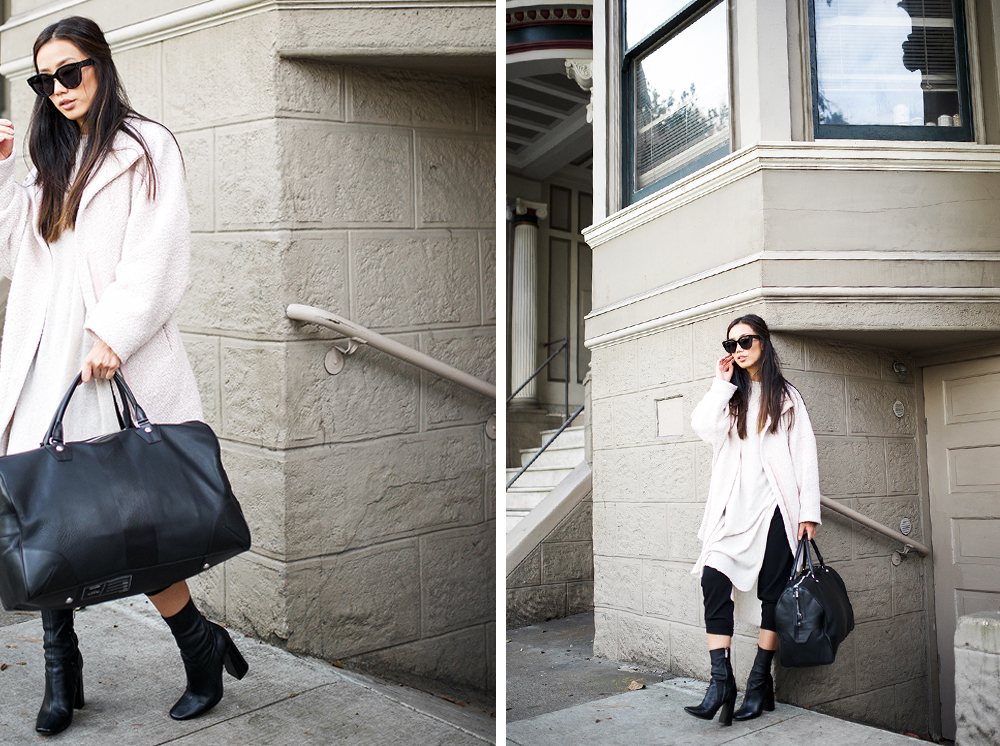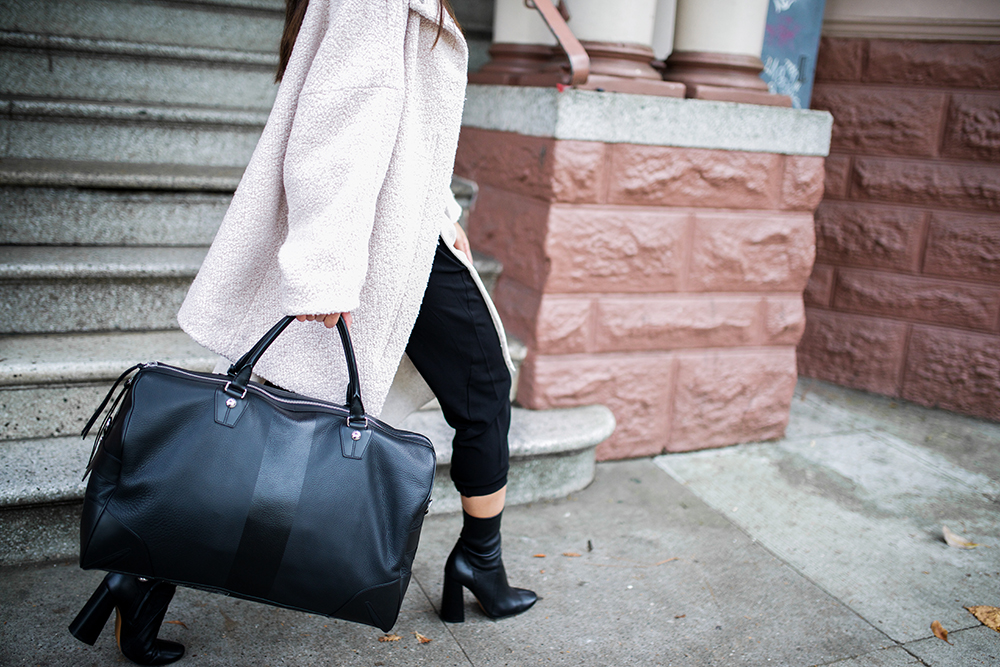 AYR coat, Zara top and boots, Rag & Bone flight bag, Céline sunglasses

Towards the end of the year, if there aren't already any major travels planned, I like taking short spurts of trips during the weekends. I love the cold but I get restless if I stay hibernating in one spot for too long, so these weekend jaunts are the perfect remedy for the scattered soul. These past few weeks with three-day trips to Palm Springs, San Diego, San Francisco, and Three Rivers have really locked in my abilities to pack lightly and just go- utilizing this Rag & Bone flight weekender bag for doing so also helped.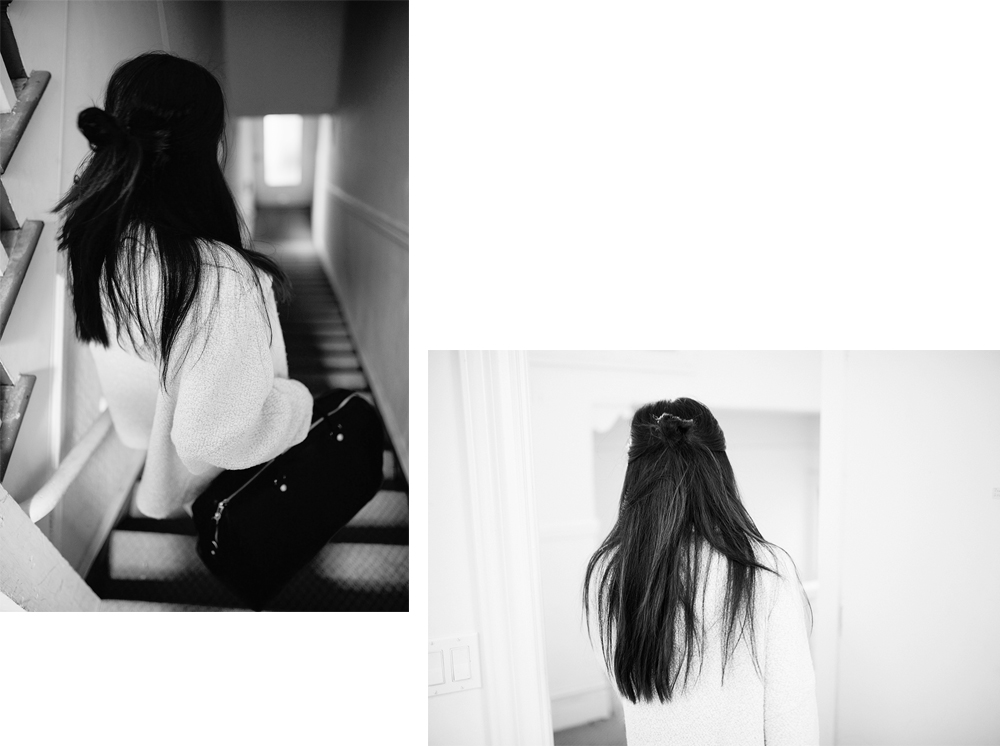 This leather flight bag is burly without compromising chic--that's my kind of luggage. The bag, much like the brand in its entirety, breathes coolness into simplicity. It also leaves just the right amount of space for a few days of leisure, allowing you to pack the necessities for easy travel, like a pair of sneakers, a sweater, a pair of jeans, a backpack, etc. Check below for my go-to styles for city travel and the end of this post for my recommendations on where to go and what to do in SF during a quick trip: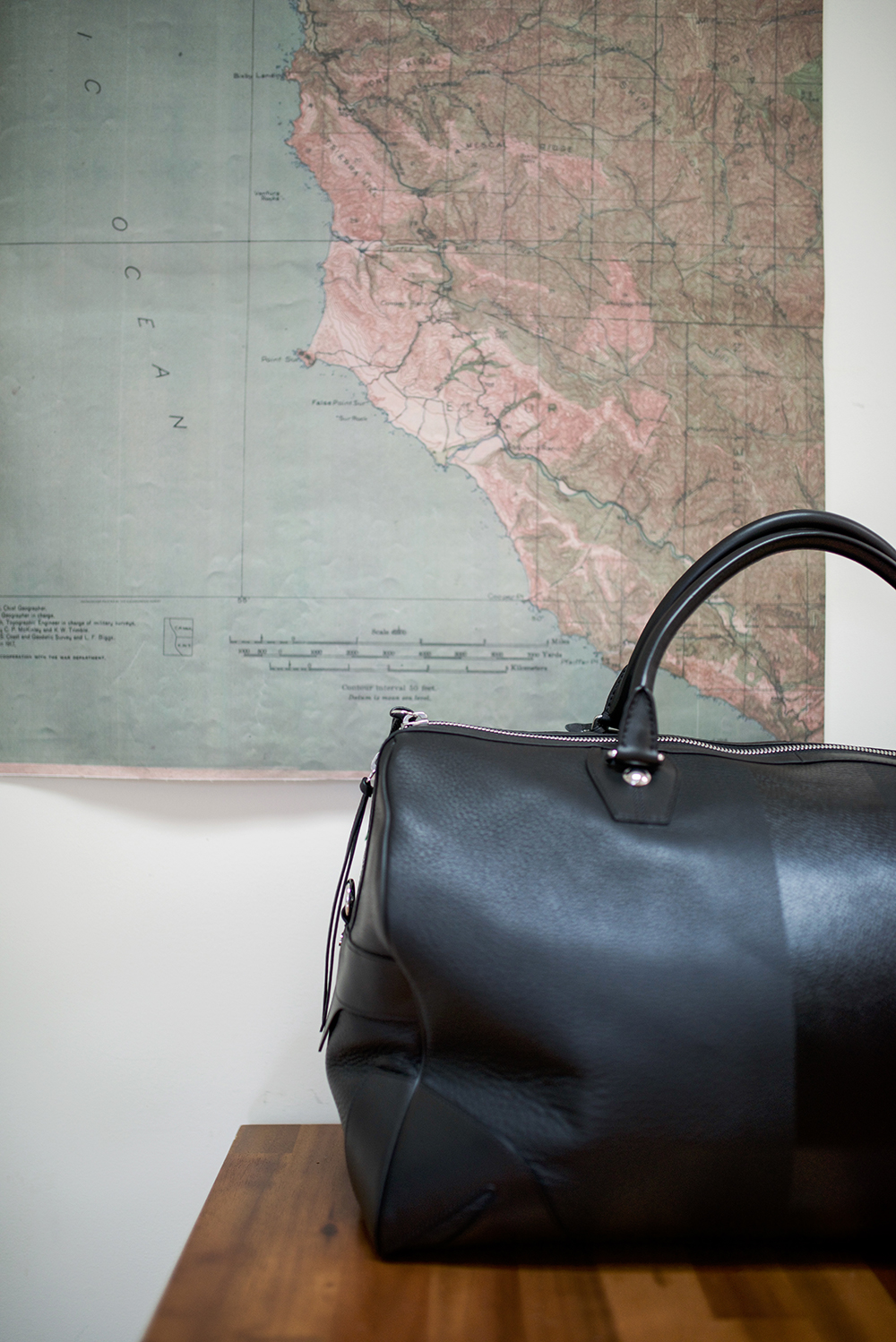 What to do: go bike riding through Golden Gate Park- not going to front here, I don't know how to bike properly so I tried a tandem bike with my boyfriend and it was a ton of fun; attend a show at the Bill Graham Civic Auditorium; game night at Brewcade; bask in the quiet beauty of Sutro Baths; explore aquariums and museums altogether at the California Academy of Sciences; walk and picnic at Crissy Field with a gorgeous view of the Golden Gate bridge.

Where to eat: for breakfast, try snagging a seat at Zazie and try the "La Mer", their crab eggs benedict. A generous amount of crab meat sits atop avocado, green onion, and an english muffin, slathered in an addictive, zesty hollandaise sauce right under perfectly poached eggs. I like the taste of lemon/lime on just about everything so I request for a few extra wedges of lemon for the crab bennies. The line for Zazie's goes pretty deep, especially for brunch, so it'd be a good idea to go early.

For a quick/cheap bite, you must(!) go to Arizmendi Bakery. They have excellent pastries, bread, and pizza- the pizza is the best thing there. They make something different every day and most of what I've tried are just as tasty, but I try to go on days they serve their triple mushroom pizza with a sesame-garlic-ginger vinaigrette. It is SO good. Sourdough and organic thin crust pizzas made to perfection. For the ride or flight back home, stop by Saigon Sandwich in the TL and pick up a Vietnamese sandwich before heading out of the city. They use the perfect bread and know how to marinate their chicken, pickle their carrots and make their pate. No more than four dollars for a delicious, fulfilling sandwich-- crazy, right?

Dinner options are endless, but people in SF take their food seriously so there's bound to be a bit of a wait wherever you go. While I can make reservations weeks/months in advance, sometimes I like going up to SF on a whim so I wouldn't exactly know where to dine just yet. These are a few places that I've gotten to try without a rez and/or are worth the small wait: 1) 1760 on Polk Street in Nob Hill; innovative combination of flavors with beautiful plating. Delicious cocktails to boot! 2) Stone's Throw; while their menu is rather small, quality is guaranteed. Their duck pate/mousse pretzel in particular is delightful. 3) State Bird Provisions is my ultimate favorite (and not just in SF). The wait is always long for this, but the trick is to go here about 45 minutes before they open for dinner and just wait for a little bit. It beats going later and waiting 1-2+ hours. Though time is precious for a weekend trip in SF, you will not regret waiting for this gem- it's a dream watching the chefs prepare the food and every bite of food is a journey in itself.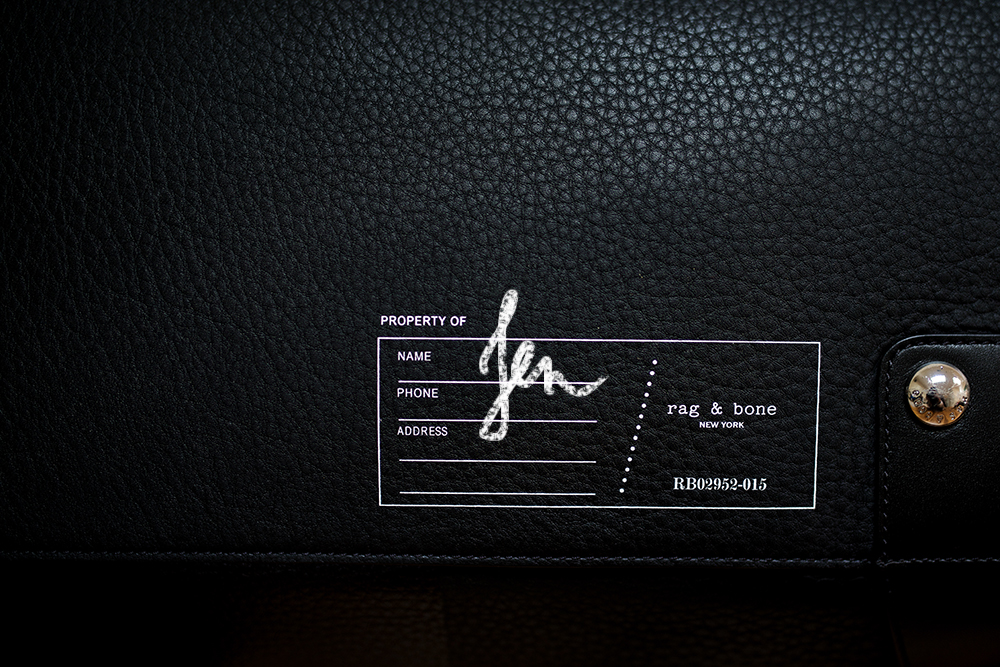 Another post on what's packed in my Rag & Bone flight weekender bag to come x