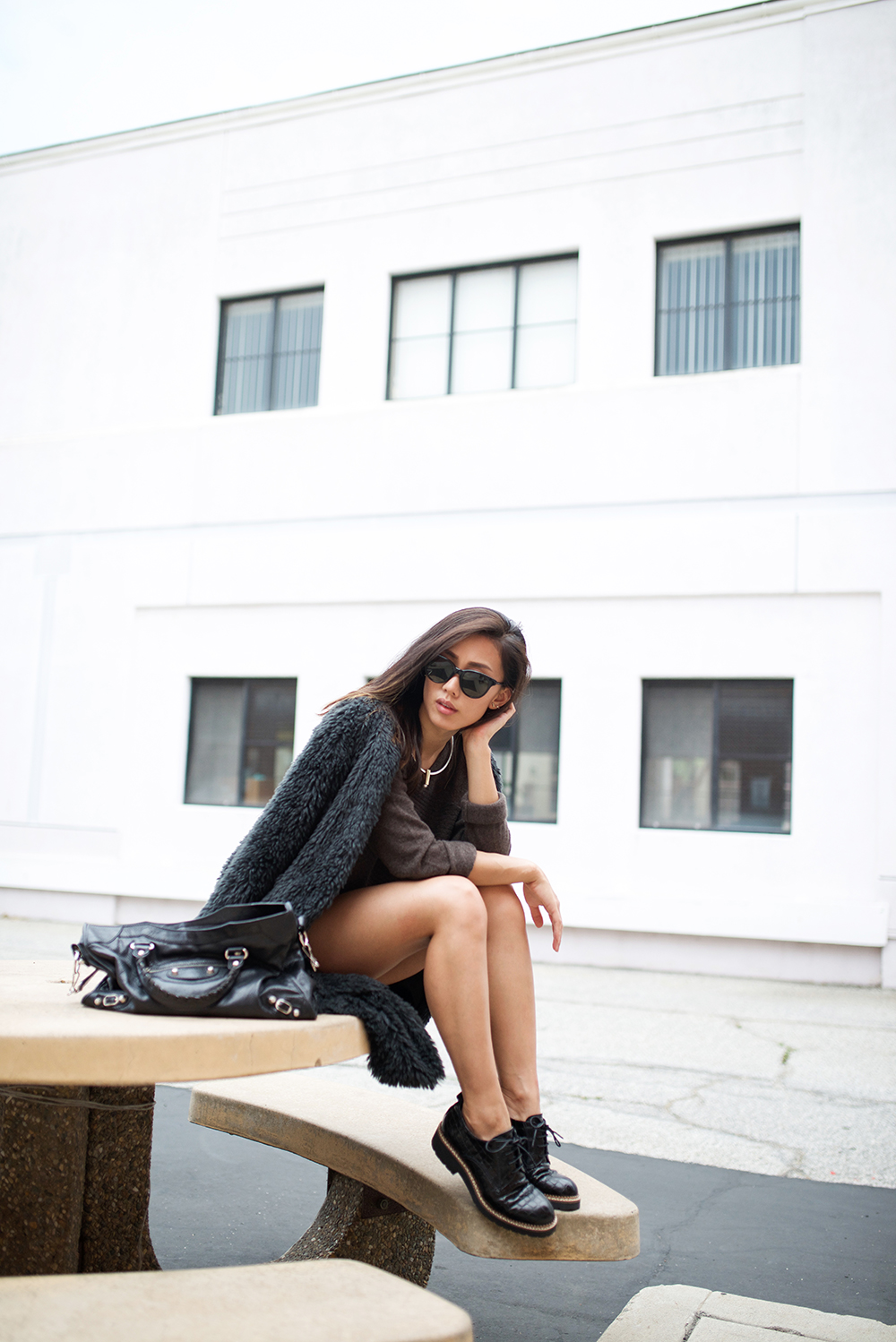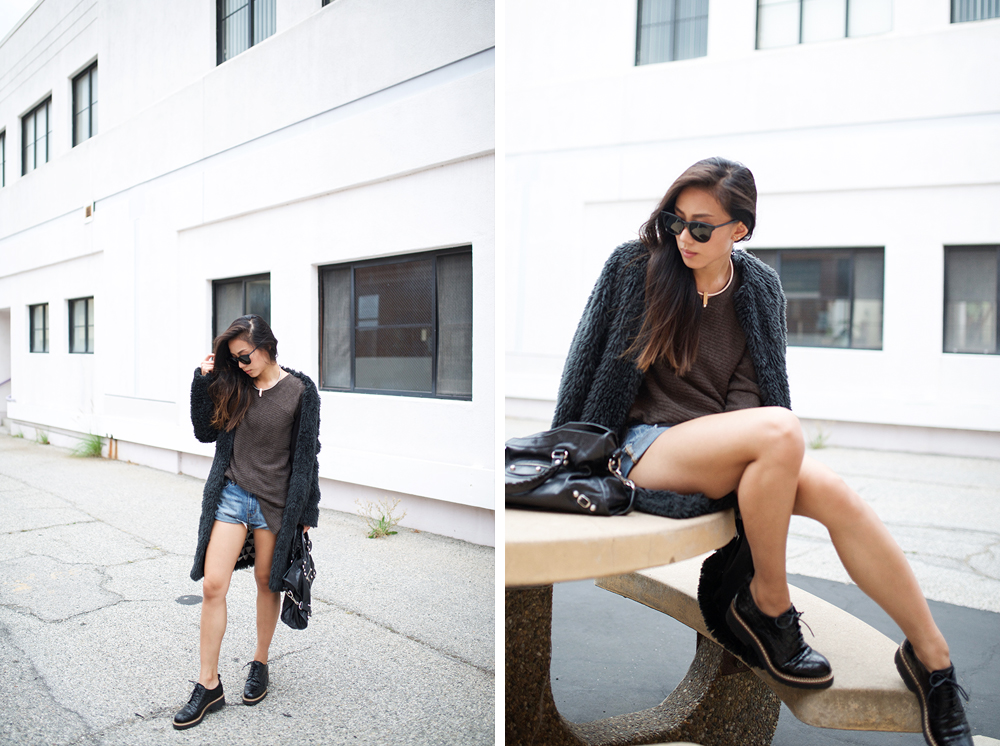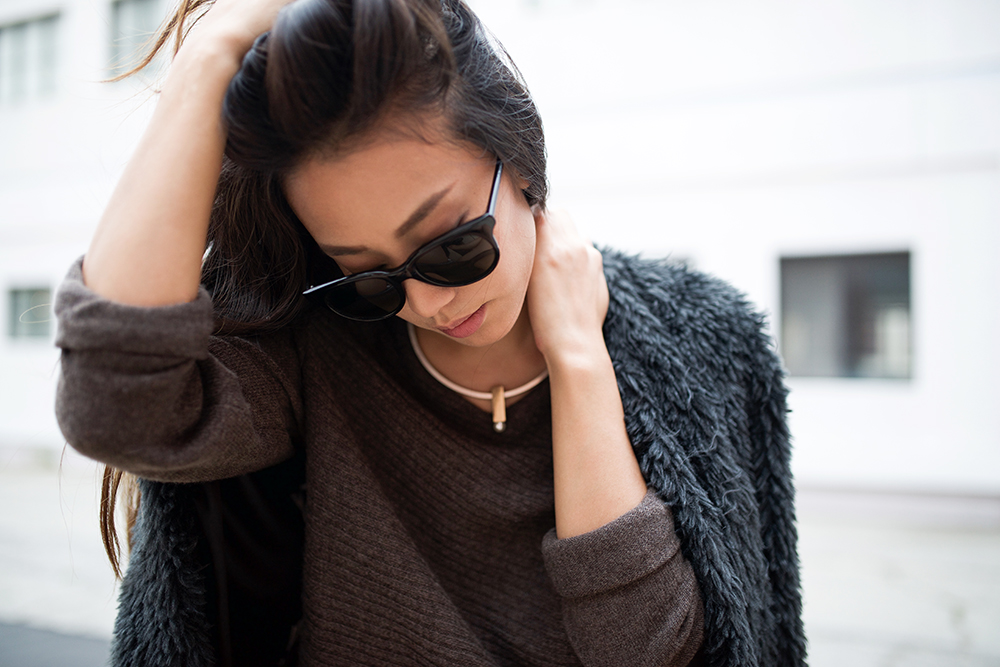 Dawn Levy coat (similar here and here), Griffen sweater, RES Denim shorts, Dune London oxfords, Balenciaga bag, Elizabeth & James sunglasses, Jenny Bird collar

The struggle of having a strong desire for authentic fall weather and not being able to dress the part because you live in the driest of all places is (sort of) reconciled by indulging in the details of simple layers. Took a moment to embrace a bit of forgiving weather earlier this week in a Griffen sweater I got from Nordstrom Rack just recently- loving the asymmetrical hem and ribbed texture on this cashmere goody. Added on a cozy layer of fuzz with a Dawn Levy coat, and a touch of shiny sleek leather in the form of Dune London oxfords. How good is the croc print and thick stitching? I may not get to play with many layers, but the key here is to experiment with different textures and lengths.

Considering the lack of seasons here in LA, if I'm going to shop for winter pieces you'd better believe I'm looking to spend wisely on styles that'll outlast trends. Been sticking to Nordstrom Rack to take care of that- it's where I scour for some of the best designer items at the smartest prices. I figure I'd feel more comfortable with obtaining seasonal pieces knowing they're quality for much less... not to mention, long lasting wardrobe players. You can never go wrong with cashmere sweaters and black coats and leather shoes, ever.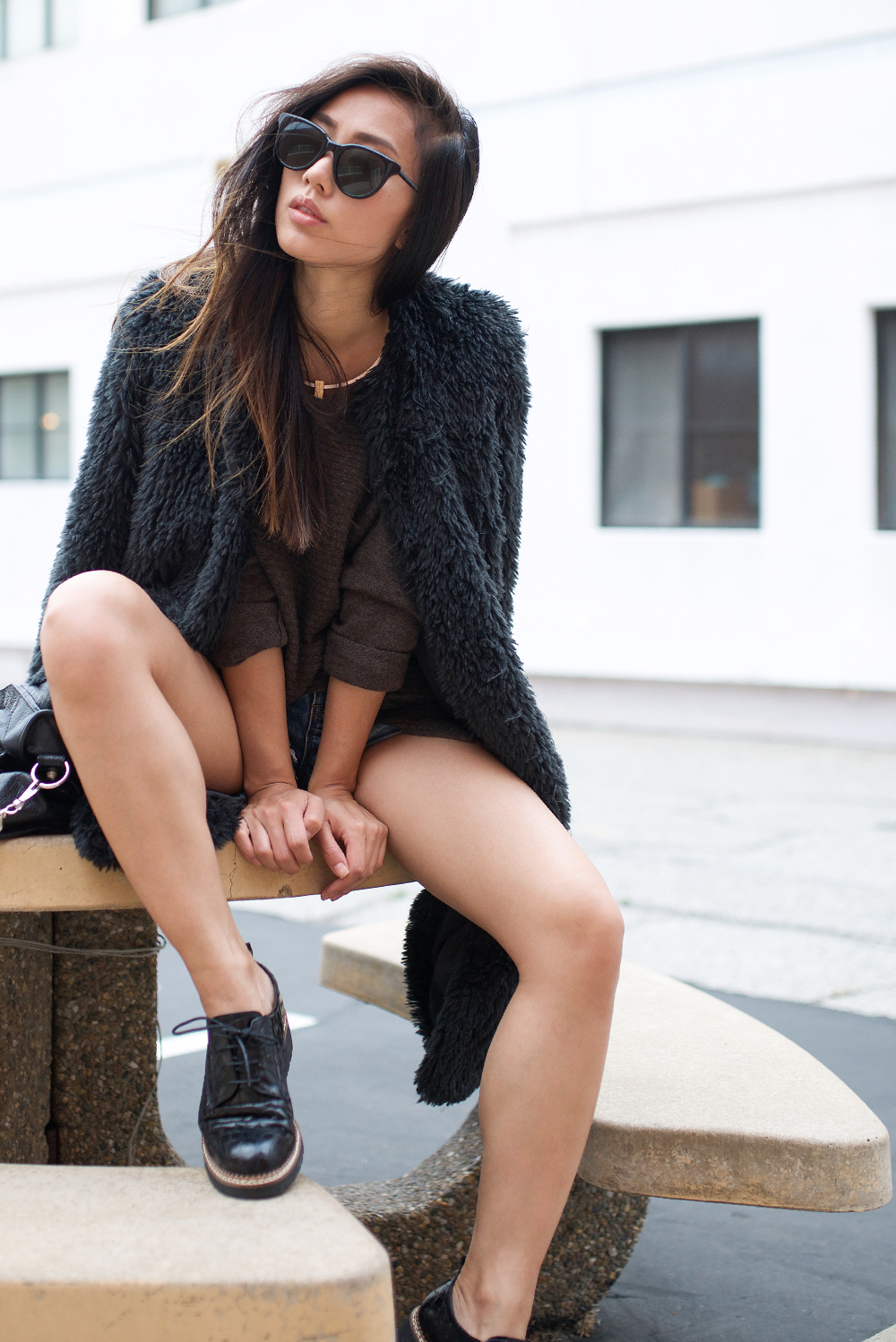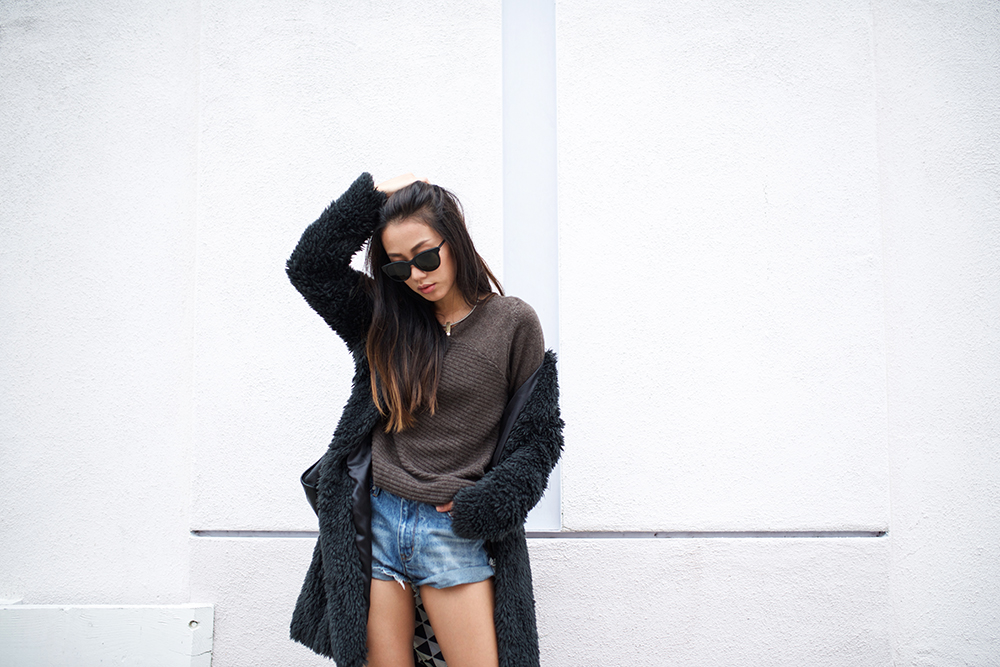 This post was done in partnership with Nordstrom Rack