Come with me to Outside Lands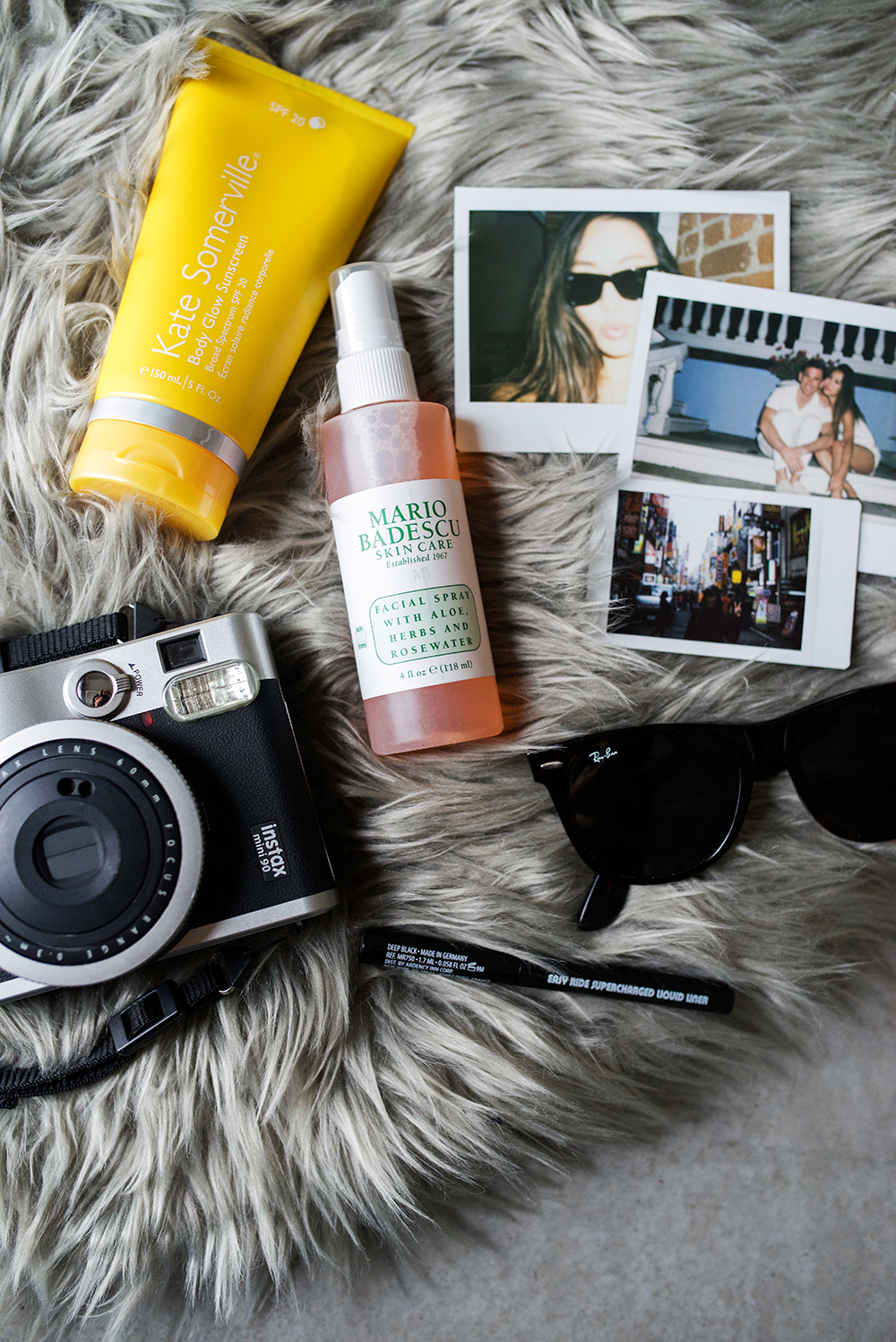 Clockwise from top: Kate Somerville body glow sunscreen, Mario Badescu facial spray, Ray-Ban wayfarers, Ardency Inn liquid liner, Fujifilm Instax mini 90 camera

As you guys know, I love me some music-festival. In the past year and a half alone, I have gone to six and will have gone to my seventh and eighth by the end of this month. My point is: I've had enough of these rodeos to know exactly what knick knacks I need with me on festival grounds.

Consider the things you see above a part of my all-star festival "survival kit": my favorite body sunscreen that gives you that sun-kissed glow; a facial spray for the (many) times you'll feel burnt out and in need of a quick refresher; a pair of effortless-chic sunglasses that go with everything, found in the form of the classic wayfarer; a liquid liner that's easy to apply, stays on all day, and is waterproof so you don't have to worry about reapplying after dancing and sweating a storm; and a compact polaroid camera perfect for capturing the music festival mood and memories. All of these are purchasable on Nordstrom and Urban Outfitters, two of the many retailers that conveniently accept PayPal as a form of payment.

Here's the fun part: I'm teaming up with PayPal to give away one 3-day GA pass to the Outside Lands music festival happening this weekend, August 7-9. In addition, the winner of the pass will win all of the aforementioned "survival kit" items in a locker found at the festival. All you have to do is:

- Tweet your best survival tip for festival going
- Tag @PayPal and #PYPLxOSL in your tweet

That's it! You'll want to participate, because 1) this locker will be stocked with my festival favorites alongside other surprise items PayPal is throwing in, 2) you'll also receive PayPal credit for Lyft rides for OSL, and 3) who doesn't want to go see Odesza, Glass Animals, Caribou with me (I've been raving about them consistently, hellooo)? Giveaway stays open until Thursday, where a potential winner will be picked and announced by PayPal. Good luck!