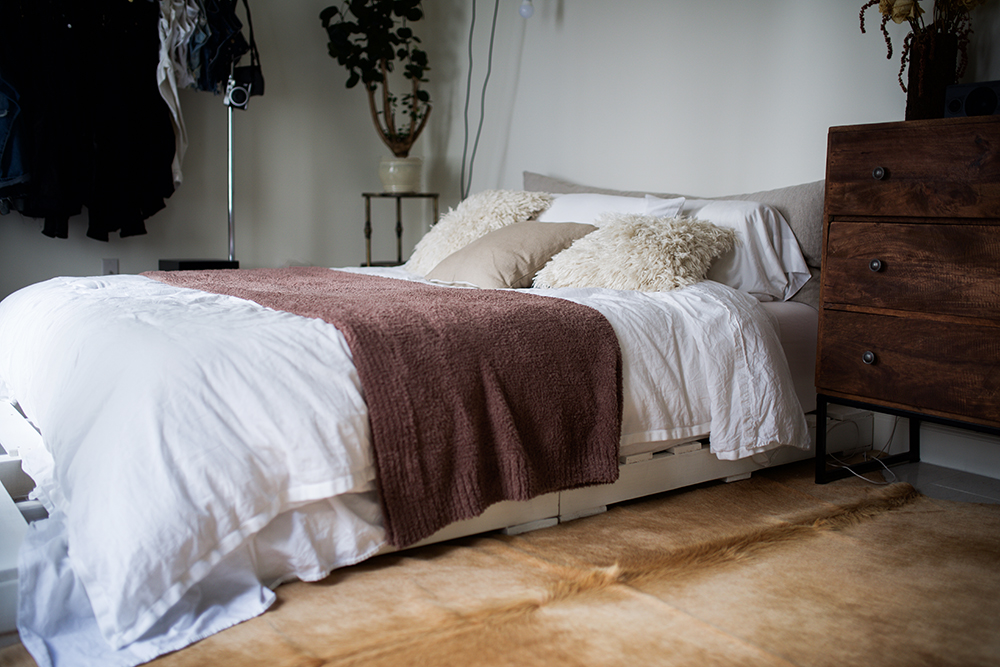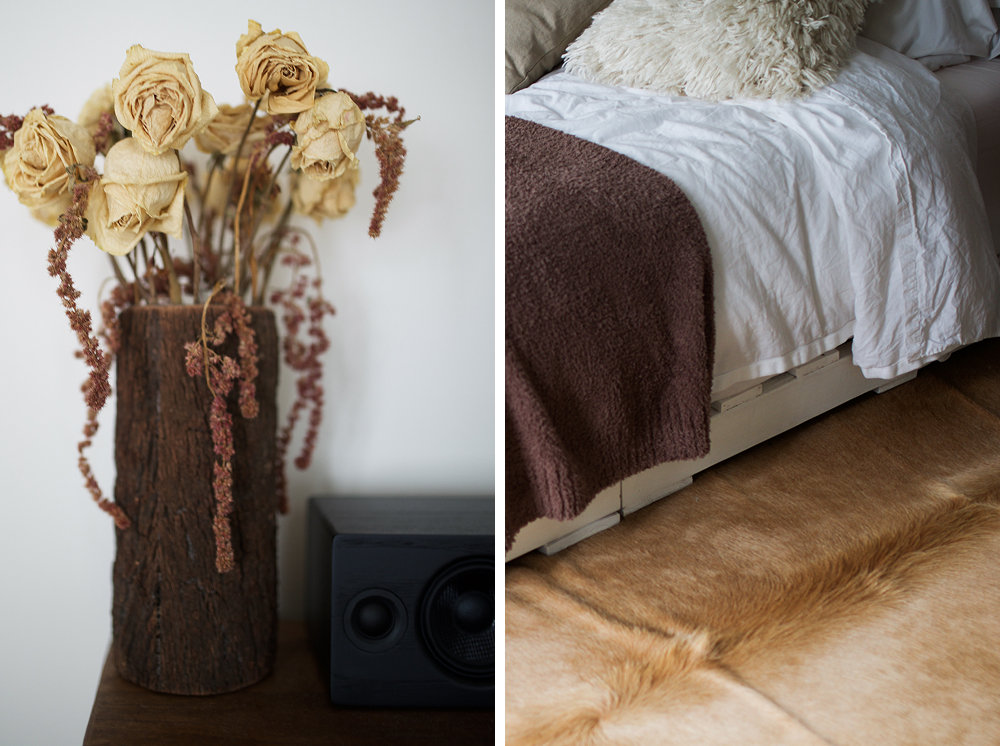 Lulu & Georgia cowhide rug, 4040 Locust Canyon dresser, Assembly Home pillows and Audioengine B2 bluetooth speaker from Urban Outfitters, Matteo bedsheets and long pillow, Saranoni throw

After traveling quite a bit in the last couple of months, it seemed incredibly easy to neglect the nest back home. I thought, If you're always on the go, why bother sprucing up a place you're hardly ever at? After some time though I'd realized that I desperately needed to make my space homier in order to feel relaxed after stressful flight delays and travel hiccups. I perused Lulu & Georgia and found really beautiful pieces that I knew would fit my taste with long lasting quality. Above, you have my bedroom with my favorite decorative piece from Lulu & Georgia: an almond cowhide rug. They have a ton to choose from- it took me a while to settle on one.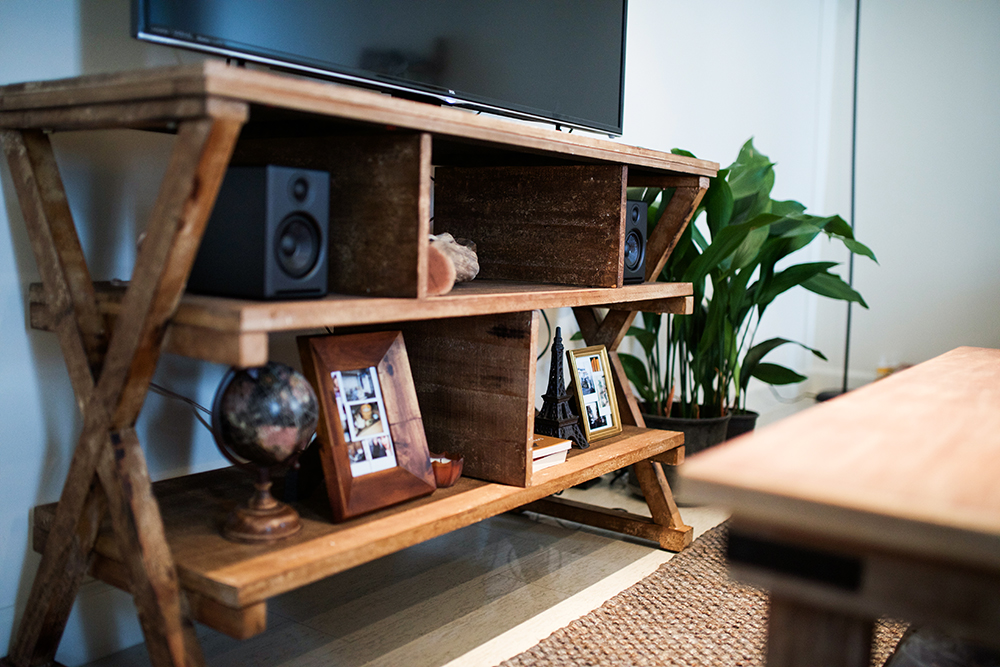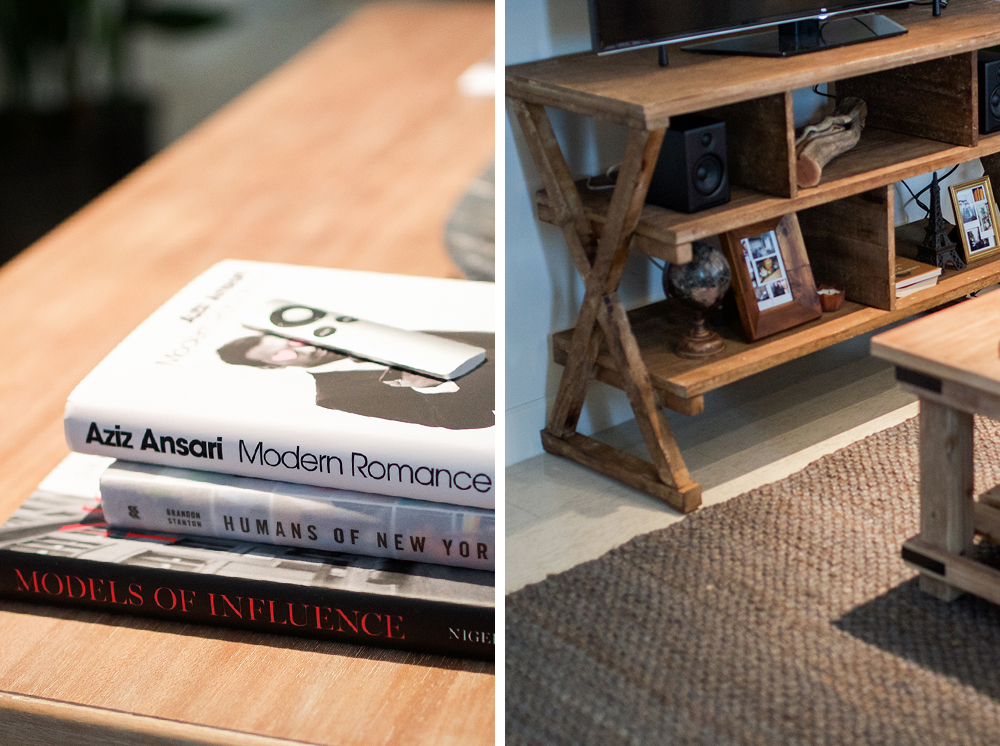 Lulu & Georgia console and rug, Audioengine A2+ speakers, and "Modern Romance", "Humans of New York", and "Models of Influence" from Urban Outfitters

Continuing on with the brown and camel color scheme here... this girl finally got a TV (after years and years of resisting the urge to grow attached to any television show--have Game of Thrones to thank for breaking me in), and decided to perch it on this wooden console I love. Rustic with enough space underneath to decorate with knick knacks.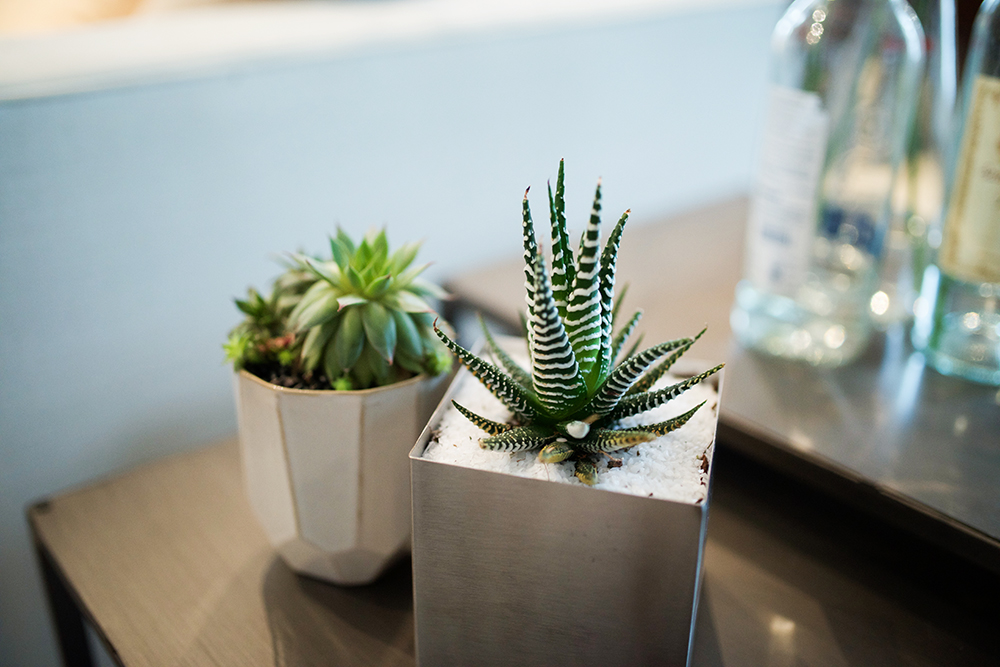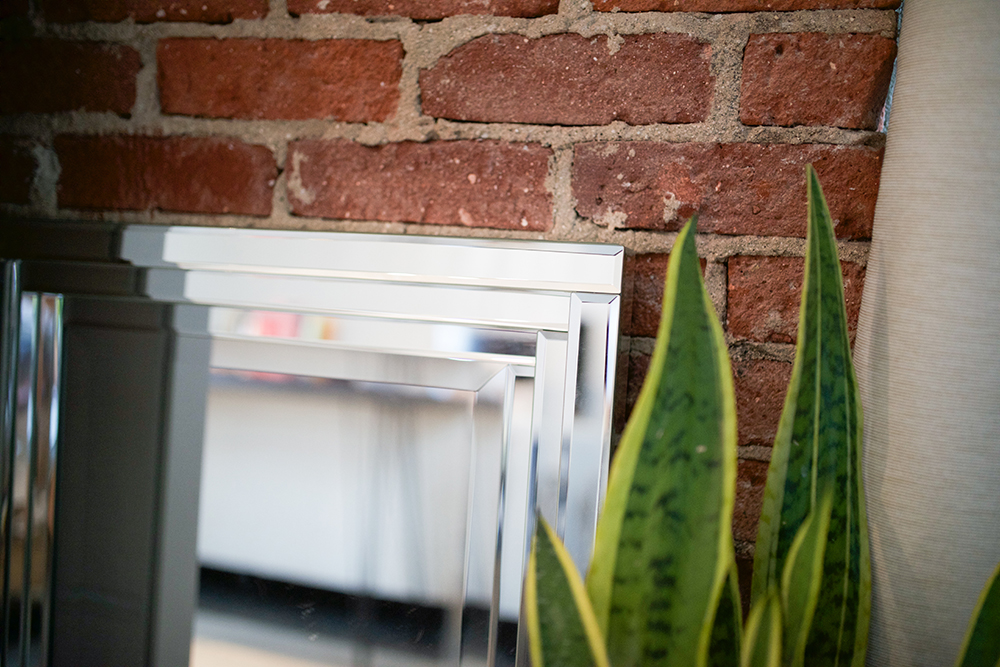 succulents from Indiana Colony in Old Town, Pasadena, Lulu & Georgia mirror

I like the idea of leaving things, that should normally be hung, on the ground. I decided to place this Bea mirror from Lulu & Georgia down on the floor, right next to another full length mirror. I love how classy and pristine the mirror looks while casually sitting against a more undone brick wall.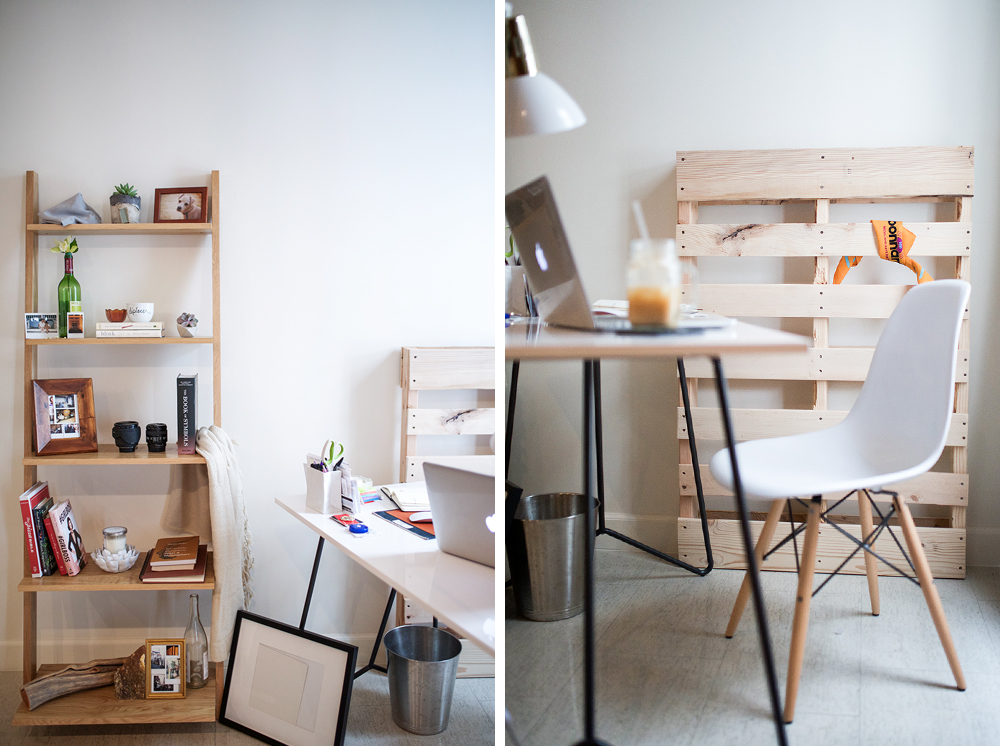 Lulu & Georgia chair and throw, desk and Assembly Home bookcase/lamp from Urban Outfitters

And last but not least: my humble working station. I wanted this space to be a bit minimalist, so I went with a desk with tubed legs and the Lisette chair from Lulu & Georgia. The leaning bookcase is one of my favorite decorative pieces in my apartment, complete with "The Pizza Bible", "#Girlboss", "The Book of Symbols", and a throw in the perfect shade. After I'd sanded down and painted four pallets for my bed frame, I didn't know what to do with the last one that came with my order- it ended up as a backdrop to my working area and complementing the bookcase nicely.

Will share more with my dining space in another post, but in the mean time, take a peek at Lulu & Georgia's current collection and enjoy 20% off your order with the code "NEONBLUSH20" (expires 7/30/15) x