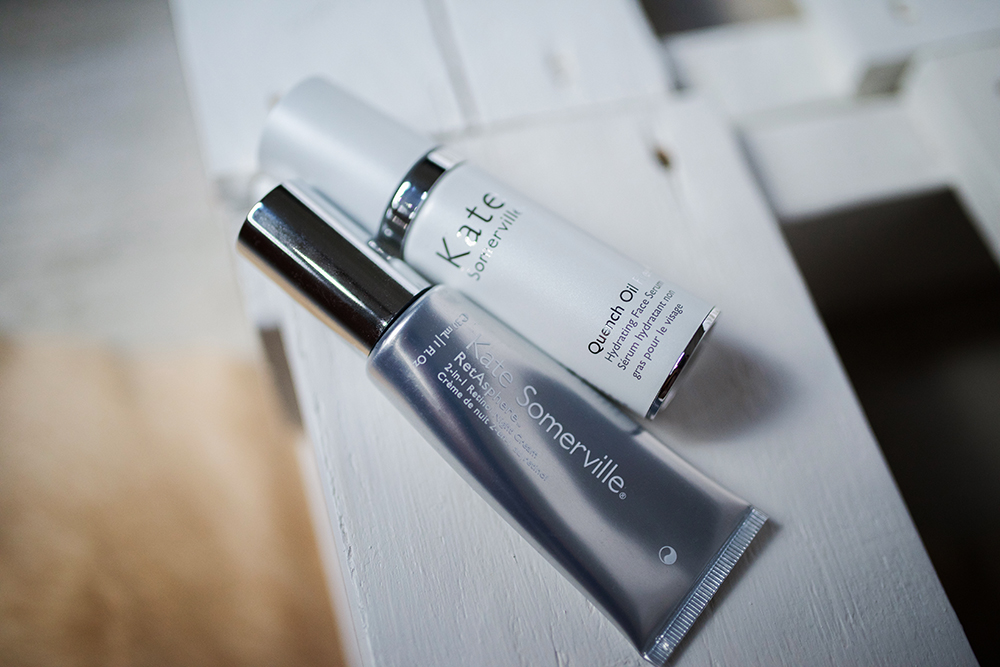 Kate Somerville retinol cream and face serum

I started using Kate Somerville's RetAsphere 2-in-1 Retinol Night Cream a few months ago, once every three or four nights, and now I use it almost every night. Looking up the benefits of using this cream, I'd read that most felt the difference in their skin in 2-4 weeks. Now this may sound dubious, but I believe a difference was felt and seen in less than a week, maybe even overnight upon first use. If I get very little sleep and/or have had one too many cocktails the night before, the consequences will definitely show the next day. On the flip-side though, if I were to try and remedy that by applying creams, serums, oils, etc., it usually takes repeated effort before seeing any positive, alleviating effects. Kate Somerville's retinol cream, however, makes me feel renewed instantly. When using this night cream, I wake up to noticeably more vibrant skin, with an extremely soft but firm touch... or what I'd told another friend, verbatim: "It feels like my skin had gone through a rebirth and can breathe better." My favorite KS product without a doubt.

Apparently the RetAsphere cream delivers pure retinol in a lipid shell that then melts into the epidermis, after which the seaweed extract (also found in the cream) keeps moisture locked in. In other words, your skin gets all the retinoid and stays hydrated seemingly longer. Retinol, aka retinoid, is vitamin A derivatives that help boost collagen and smooth the skin by compelling a quick cell turnover.

In the mornings, I apply Kate Somerville's Quench Oil Free Hydrating Face Serum before putting any makeup on. It absorbs quickly and makes your face glow without looking at all oily. What I appreciate most about using this serum in the AM is that by the end of the day when I remove makeup, my skin doesn't feel like it's completely dried out and that it was properly fortified to take on impurities/makeup. Thank you Kate Somerville for looking after my skin from dawn to dusk and all over again.