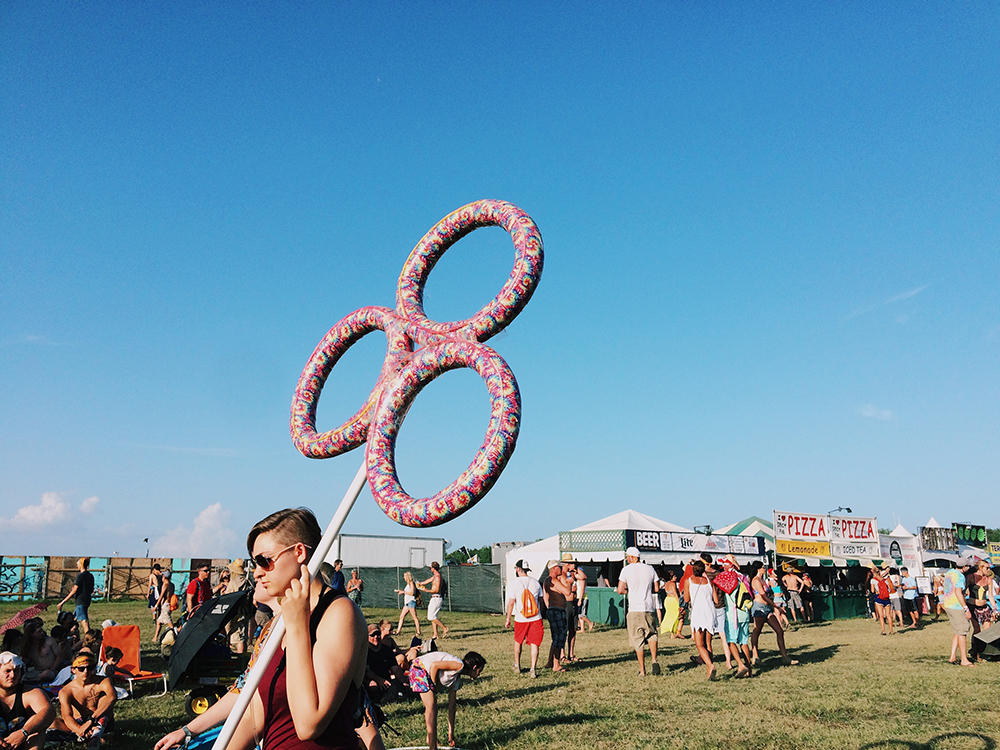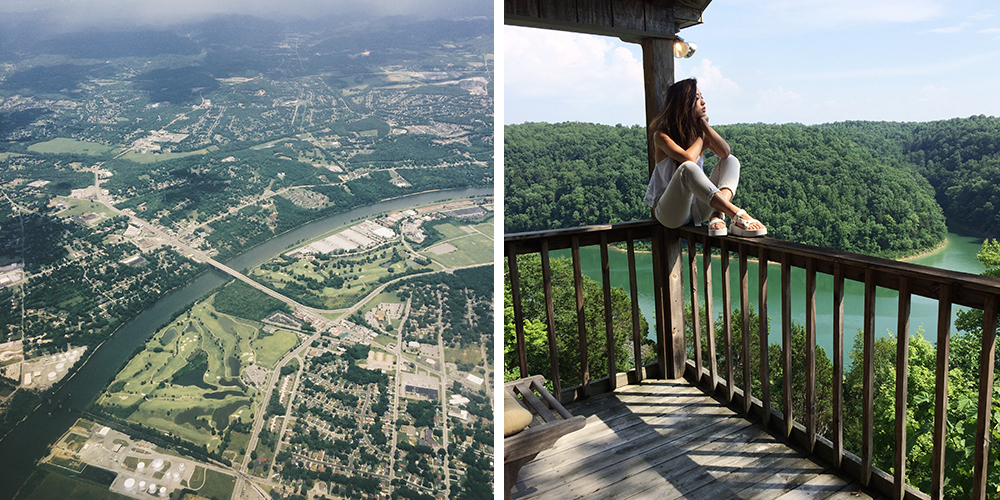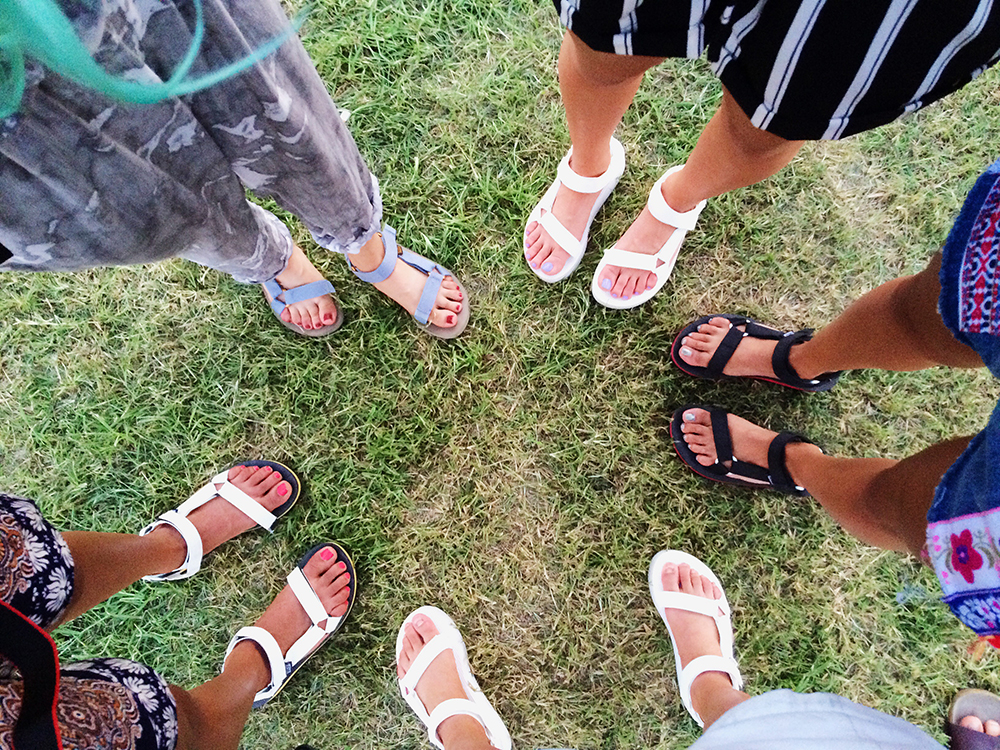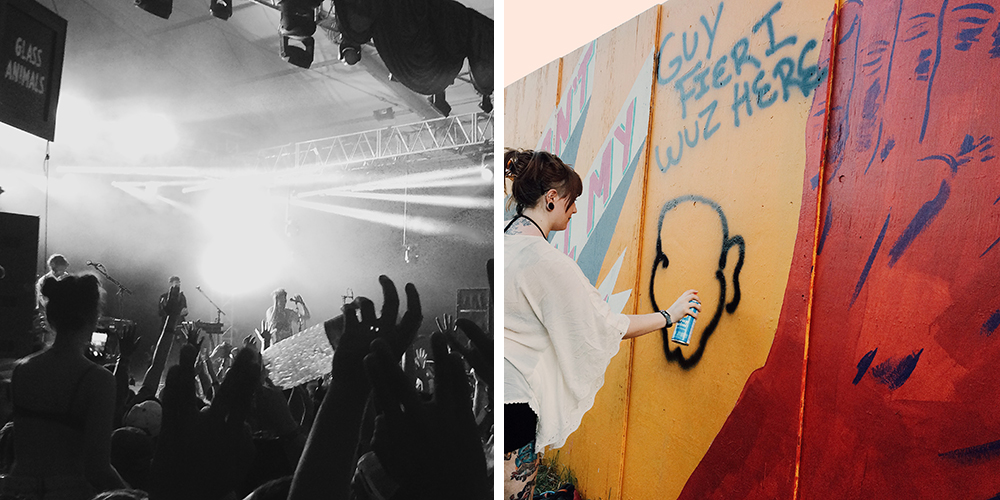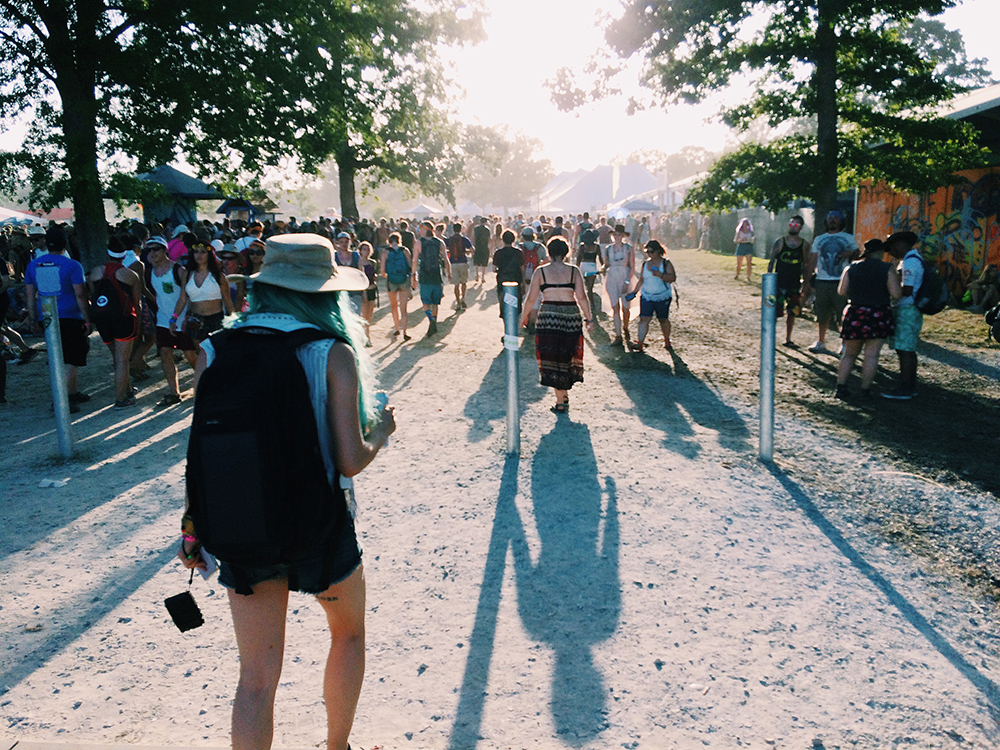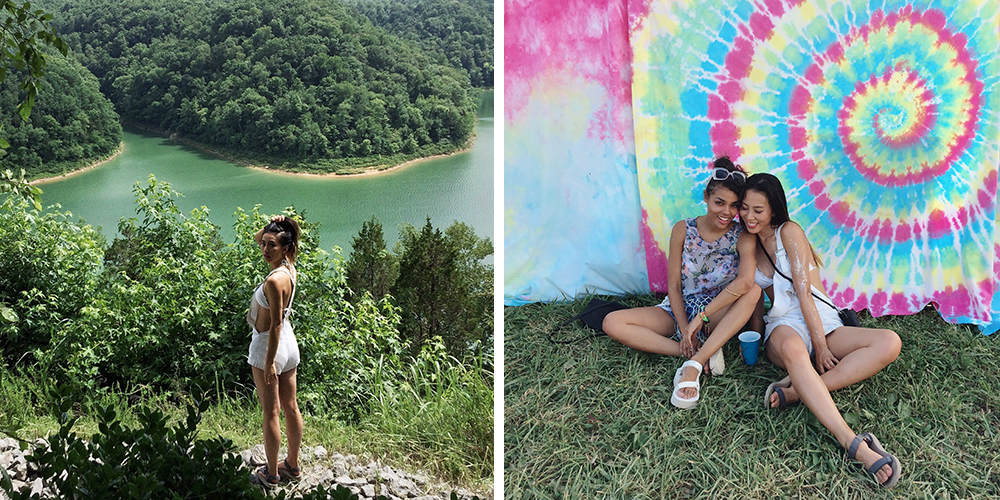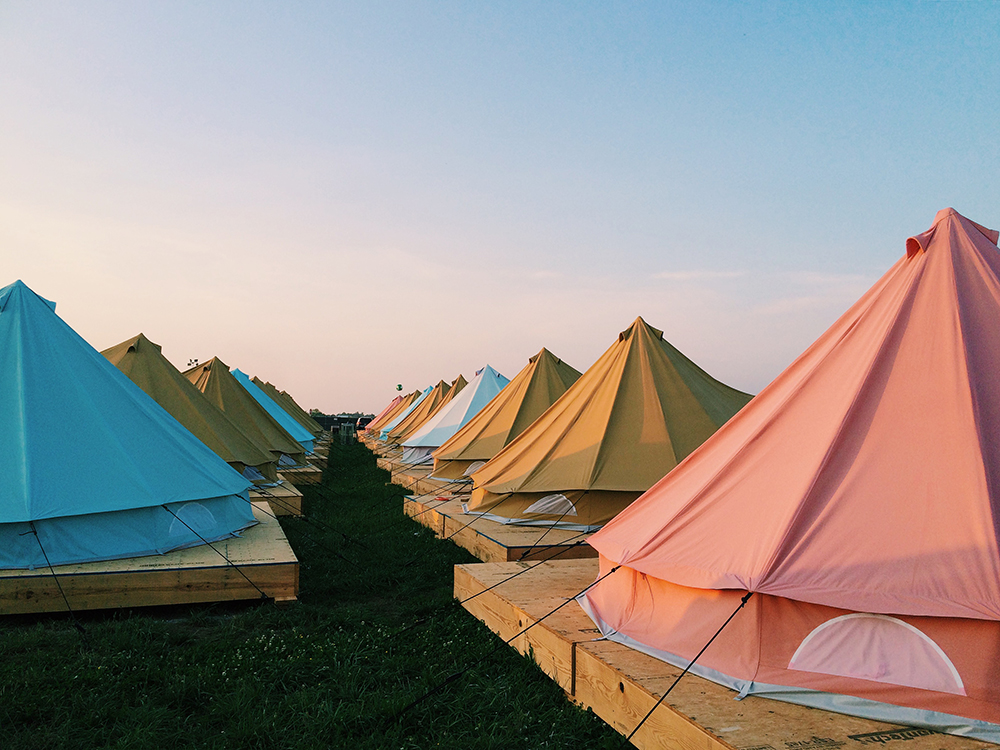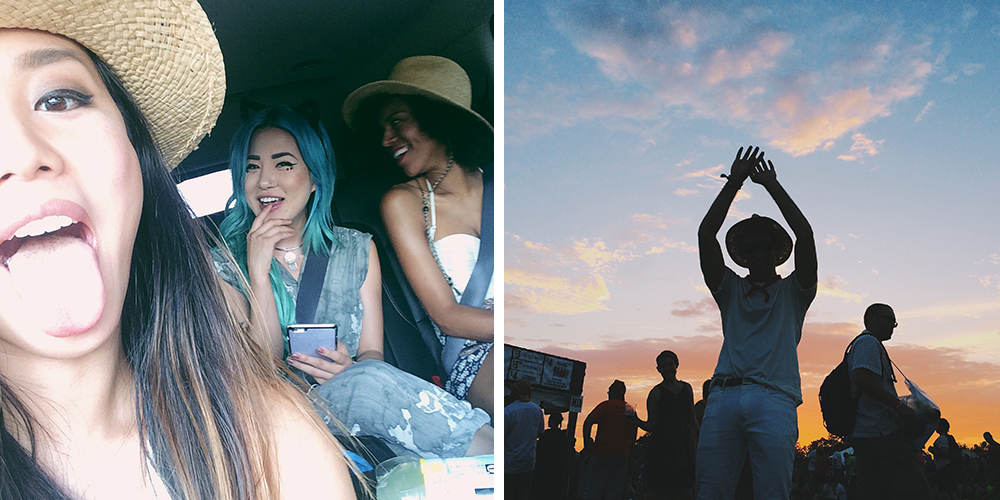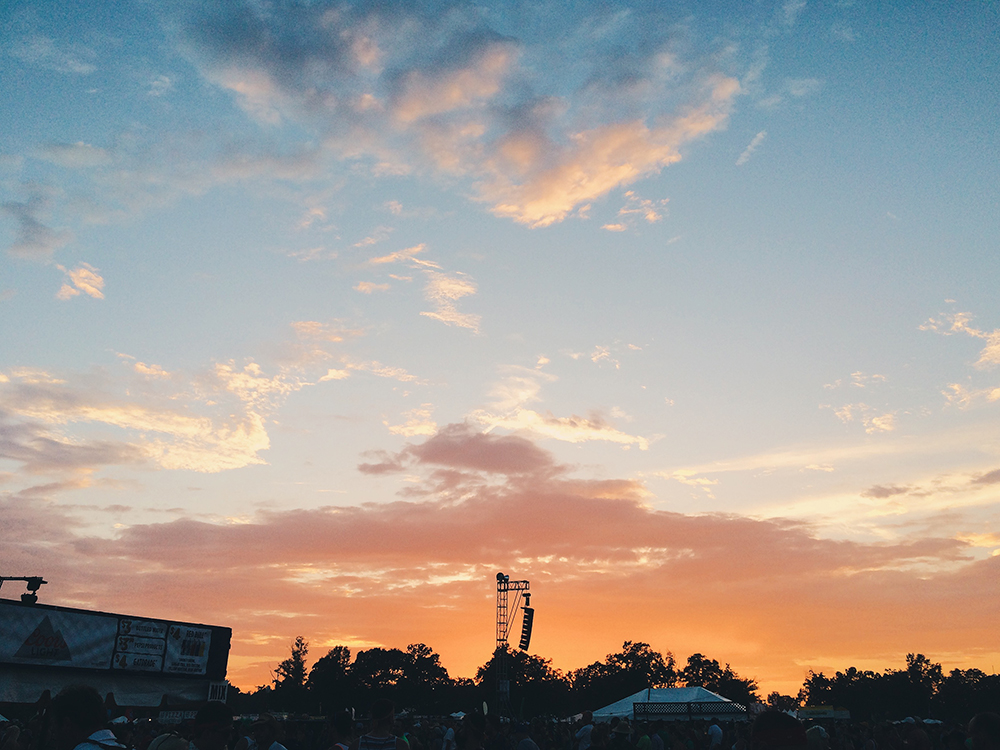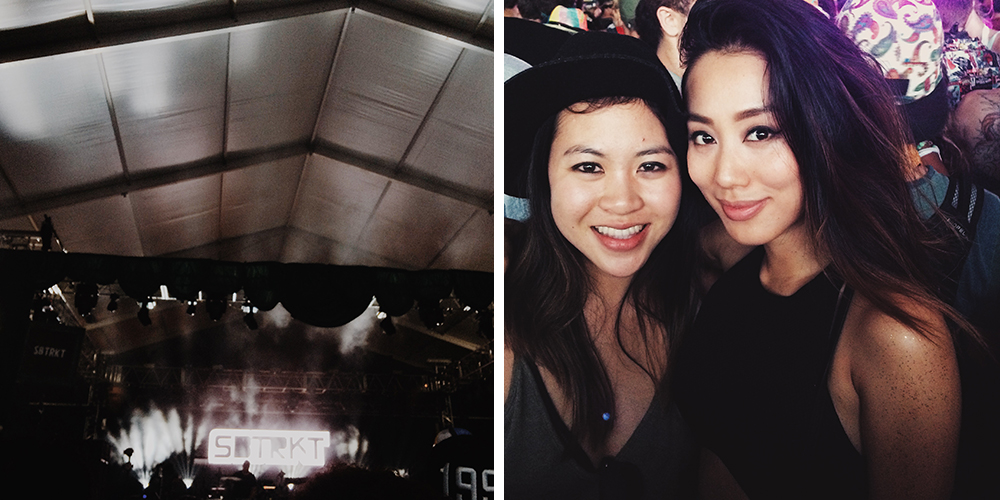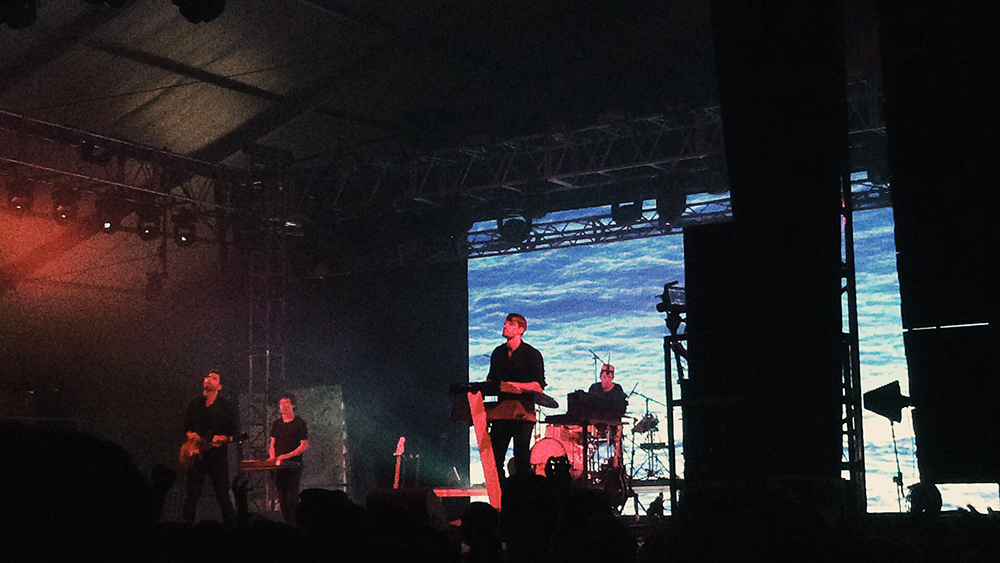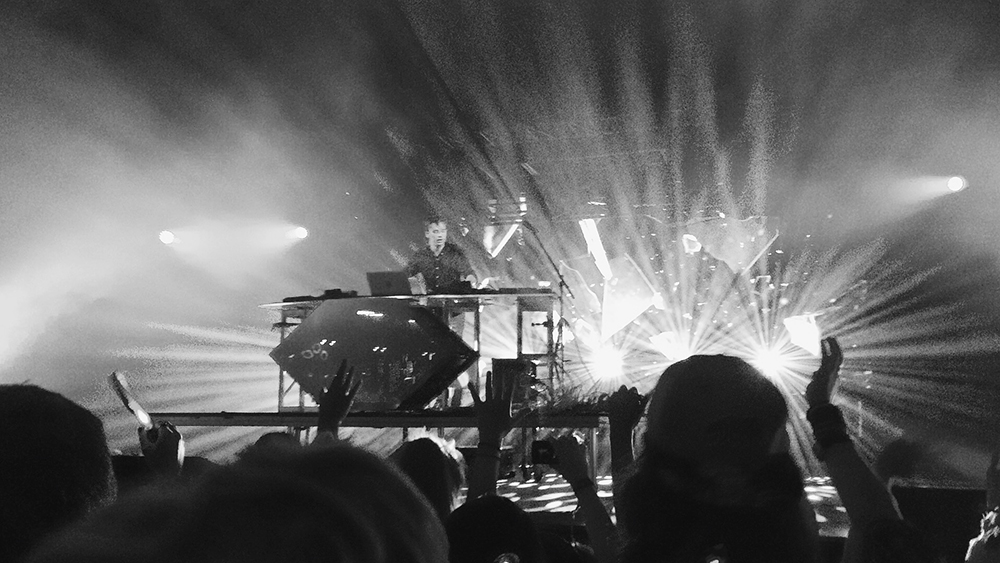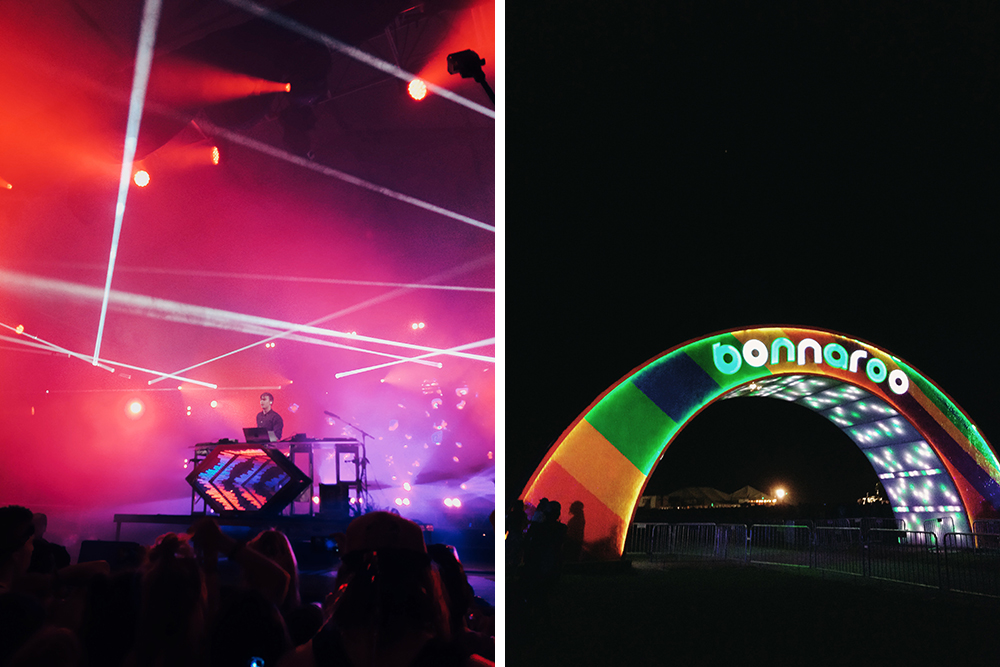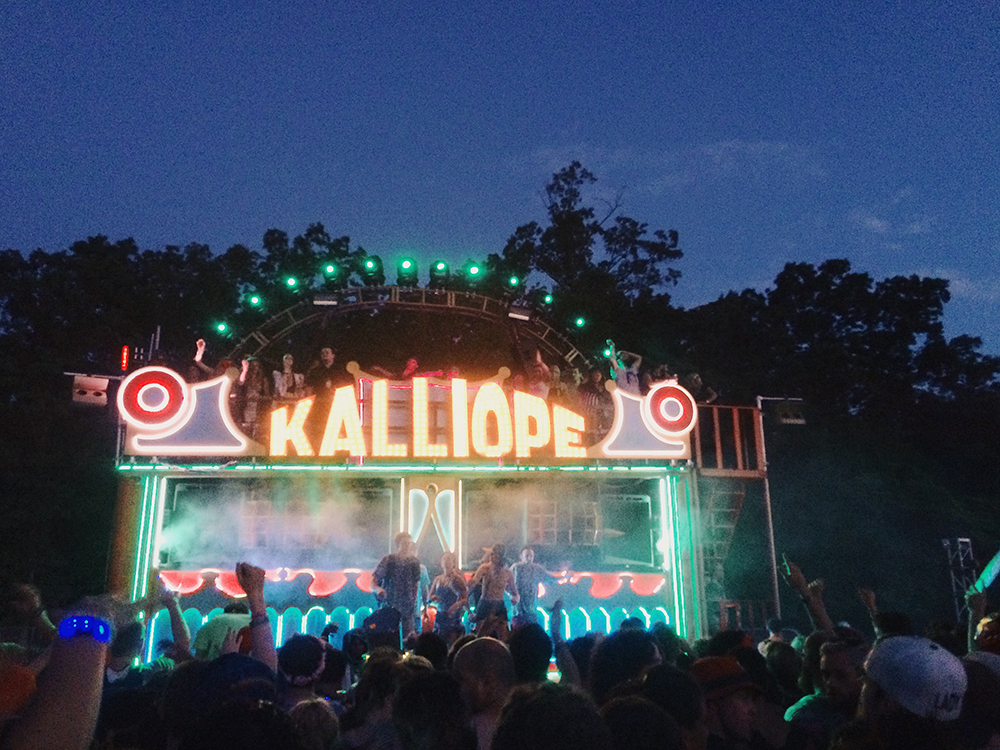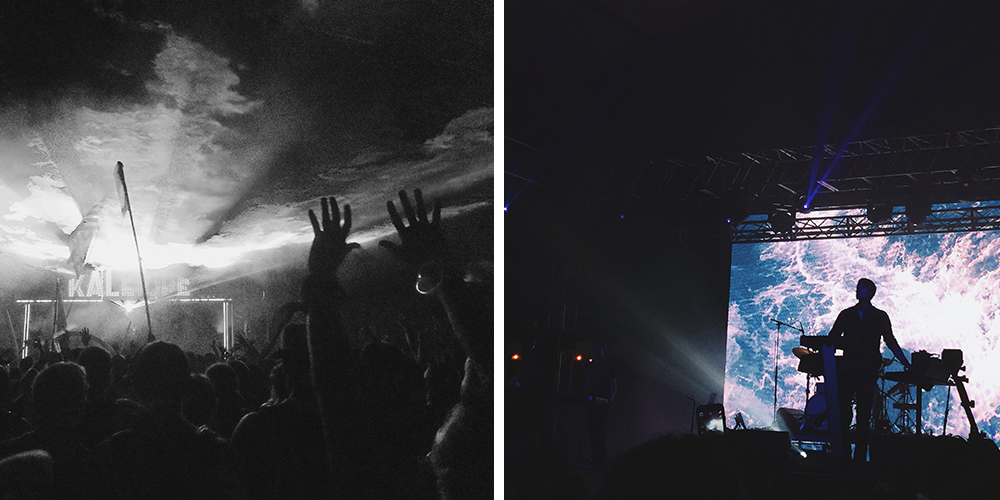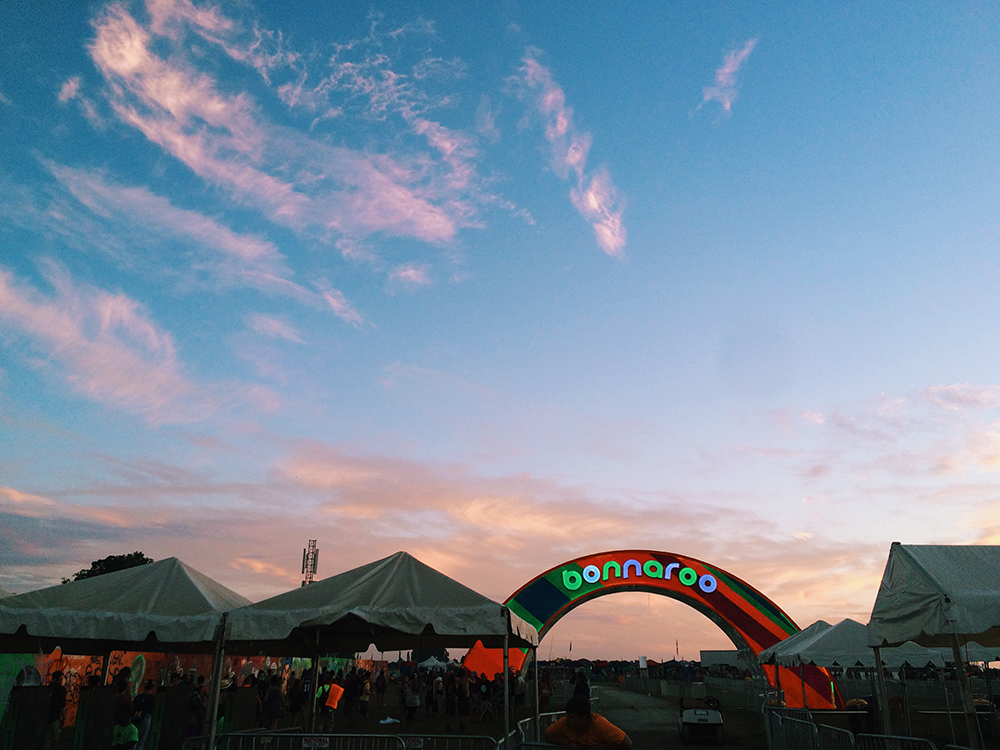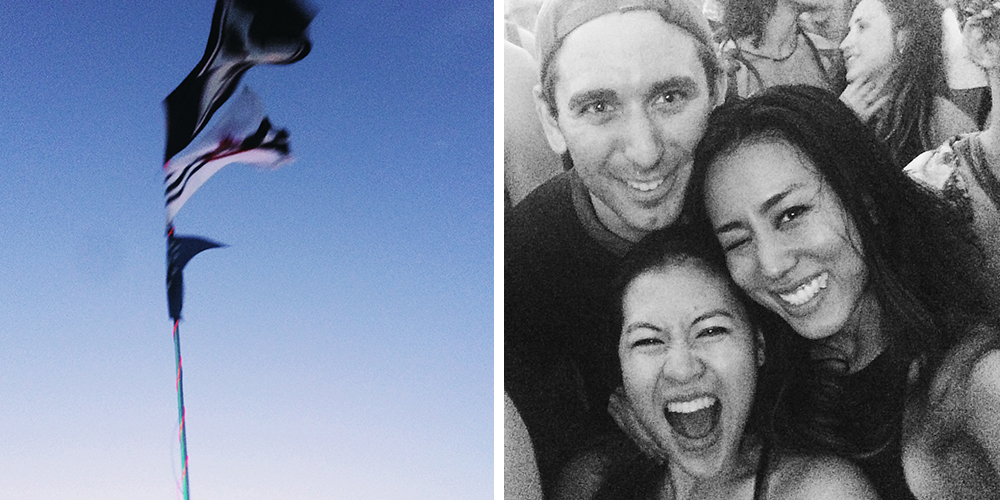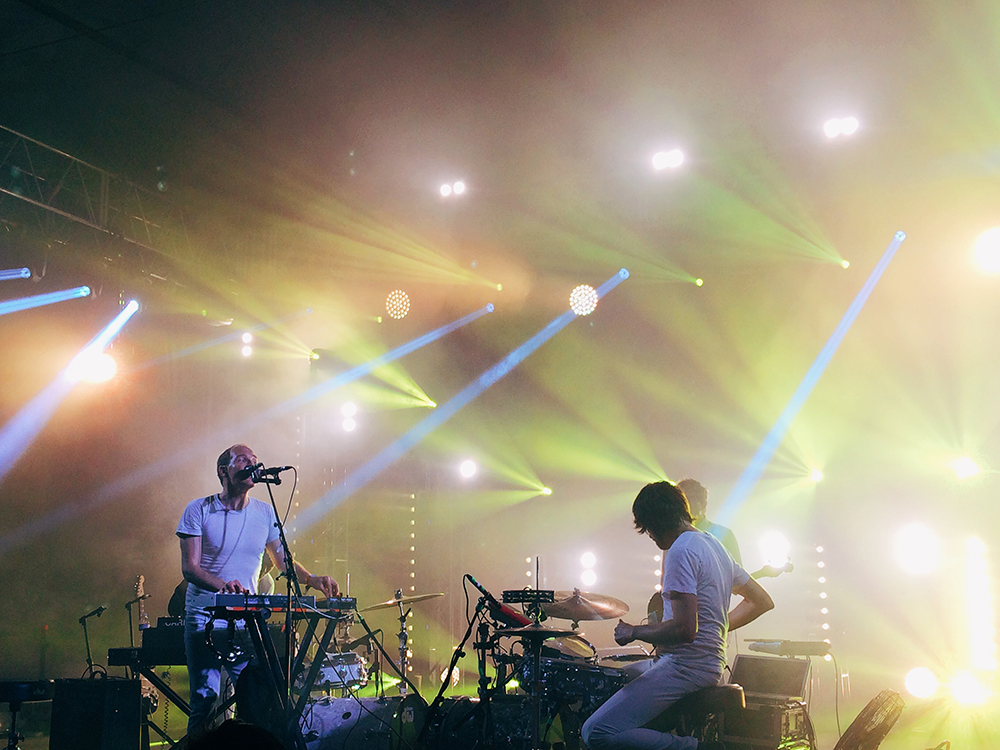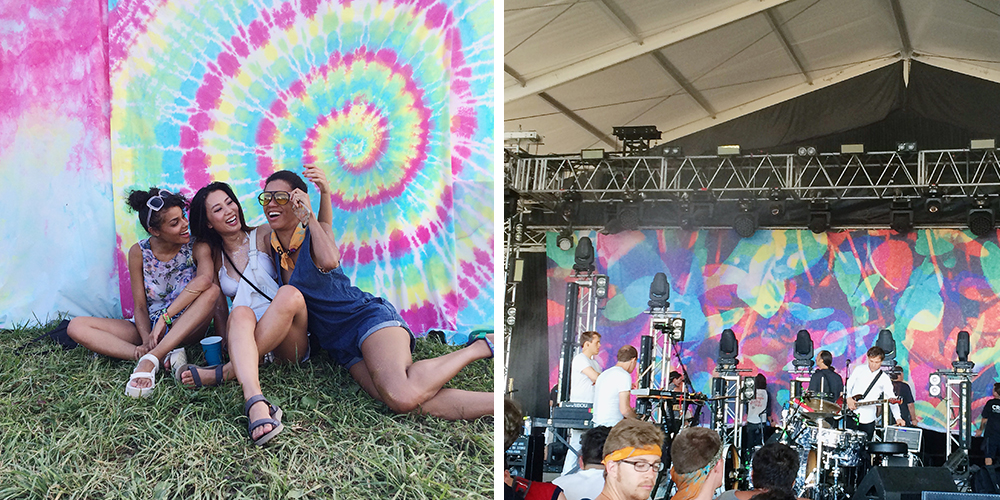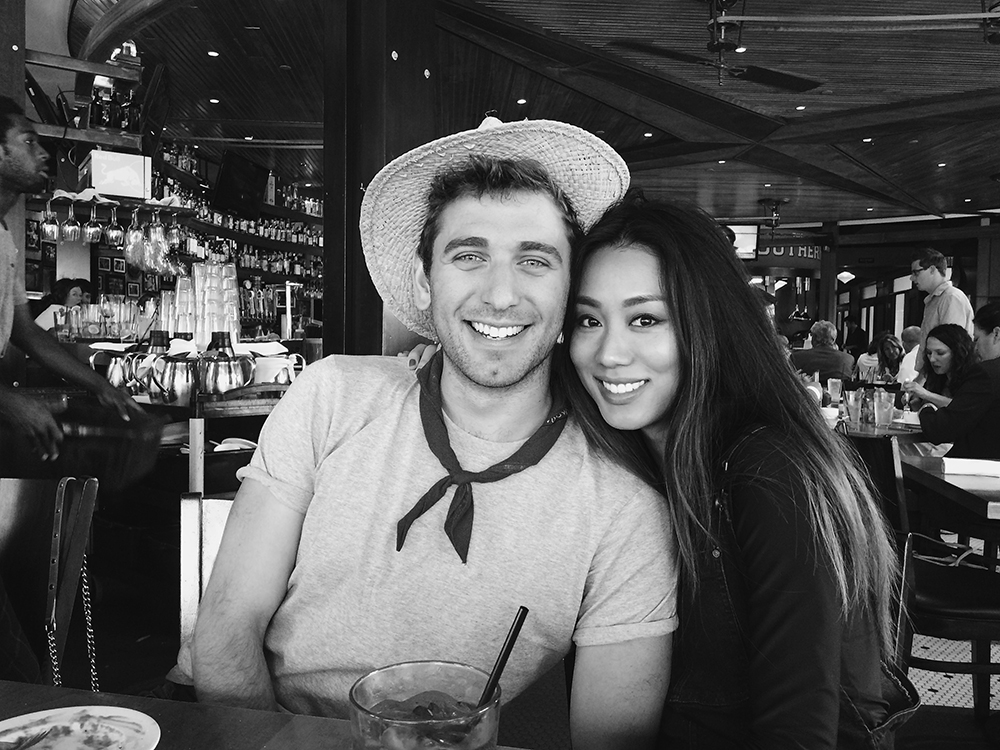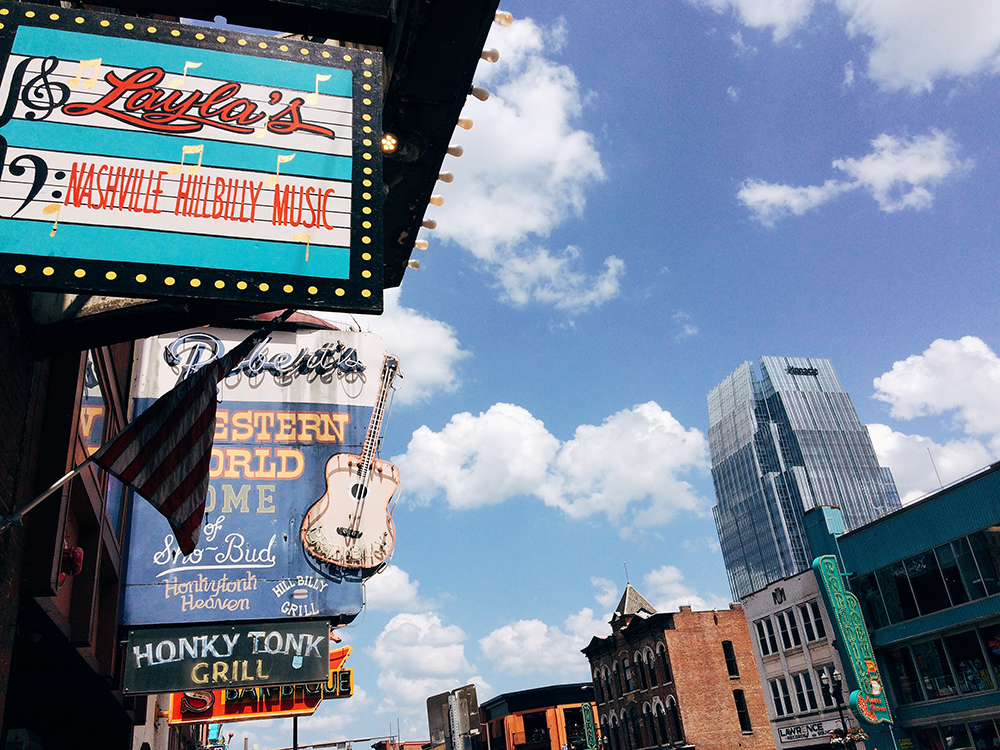 Teva original sandals, flatform sandals, Zara top and H&M linen trousers, Style Stalker shortalls

I flew into Nashville a day before the festival with Grasie and Eugenie; we landed close to midnight and basically ransacked a 24-hr grocery store with enough to sustain ten people for the next five days on a 1:30 am food run. That night was a little hazy after ten hours of transit and running on four hours of sleep, but the rest of the weekend at Bonnaroo was an even bigger blur.

We were weekend warriors - we loaded up on coffee, looong car rides, mac & cheese, sunscreen, dancing, humidity, music, new friends, late nights, early mornings, and fun times. Justin, my friend Steph and I busted our energy levels for four days (one day even lasting nearly 13 hours at the festival), catching Glass Animals, Tove Lo, Sylvan Esso, Earth Wind & Fire, Jamie XX, SBTRKT, Tycho, Flume (cannot express HOW amazing he was), Caribou (didn't think it could happen but they topped their show at Coach- there's one for Bonna), and lastly, Billy Joel. At one point, after Flume had blown us away and wrapped up at 3:15 am(!), Justin, Steph and I looked at each other and thought: We're not ready to leave. So we stayed until the sun crept over our heads, with the brisk morning air kissing our sweaty bodies, and had the time of our lives dancing for four hours straight to Flume and Kalliope (a mobile stage to kick off the last day of Bonnaroo).

So in short, it happened: I found a music festival that I think I love more than Coachella (just by a smidgen) - I didn't think it was possible but it occurred in Manchester, Tennessee last week. The two festivals share a similar look and a few of the same performers, but there's something about the air and the people at Bonnaroo that separates it from others. There's a wider variety of genres, you get an extra day of festival, the festival is open 24/7. The flower crown and lace-up sandal to Coachella is like the bandana and Teva sandals to Bonnaroo - I definitely appreciate Bonnaroo for the more practical get-up. I hate to admit it, but Bonnaroo was life changing. Thank you Nylon magazine and Teva for the unforgettable experience. Til next year.