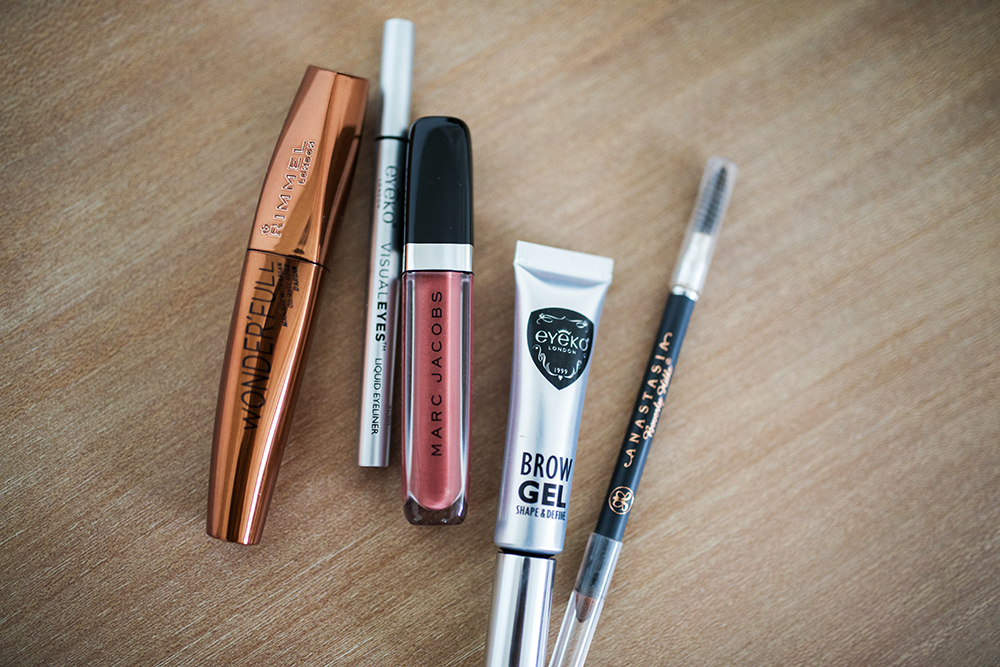 Rimmel London mascara, Eyeko VisualEyes liner + brow gel, Marc Jacobs lip lacquer, Anastasia brow pencil

I'd been obsessed with bushy brows since the start of college and for many, many years I'd never been able to achieve it. Genetics cursed me with thin, light, sparse hairs and even (regrettably) using black mascara in desperation to 'thicken' the brows wouldn't cut it. All I could do was fill in with pencils, but was never able to really give my brows natural 'dimension' - attempting Bambi/Cara brows (the 'fussy', undone look at the start of your brows, see here) was out of the question.

But, I have been trying a few different combinations of brow products and I've gotten slightly closer to my ideal look, using Anastasia's brow pencil in 'soft brown' (a couple shades lighter than my natural hair color) and Eyeko's brow gel (which is amazing btw). Going with a softer, lighter pencil to fill in creates a natural looking shadow, and then brushing brow hairs with a darker shade (closer to your natural color) coats it with a nice layer that thickens it just right. Eyeko's glides on easily and holds it for the entire day - the closest I've gotten to Cara brows.

In light of my small but new makeup discoveries, I've also rehashed my obsession with shiny lips. Marc Jacob's Enamored Hi-Shine Lip Lacquer in "320 Love Drunk" has been my go-to lately - I've gotten into gloss again mainly because I wanted to balance out the matte eyeshadow I've found myself using more of. Timed with the onset of summer, and as I move away from shimmery shadows, I thought it would make sense to place a pop somewhere else on the face, if not the eyes or cheeks. "Love Drunk" is just dark enough, and matches my natural lip color, so the gloss doesn't feel like it's too aggressive. Moisturizing and long-lasting. Into it.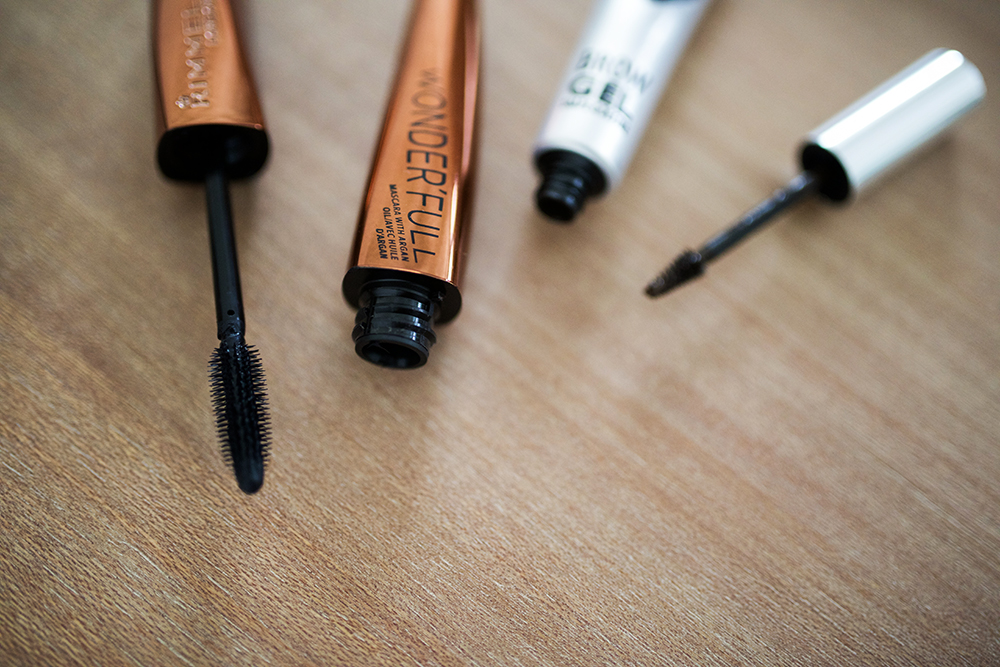 And lastly, one of my latest favorite beauty finds is Rimmel London's Wonder'Lash mascara (you might remember my mentioning it in the post on London, here). I've been using it religiously, especially on my bottom lashes, as it gives the right amount of oomph without being too aggressive. If you're looking for a natural-looking boost with literally no clumps ever (thank you argan oil!), go for the Wonder'Lash. Favorite mascara of the moment.

Pair these products all at once and you pretty much have my day to day makeup regimen x