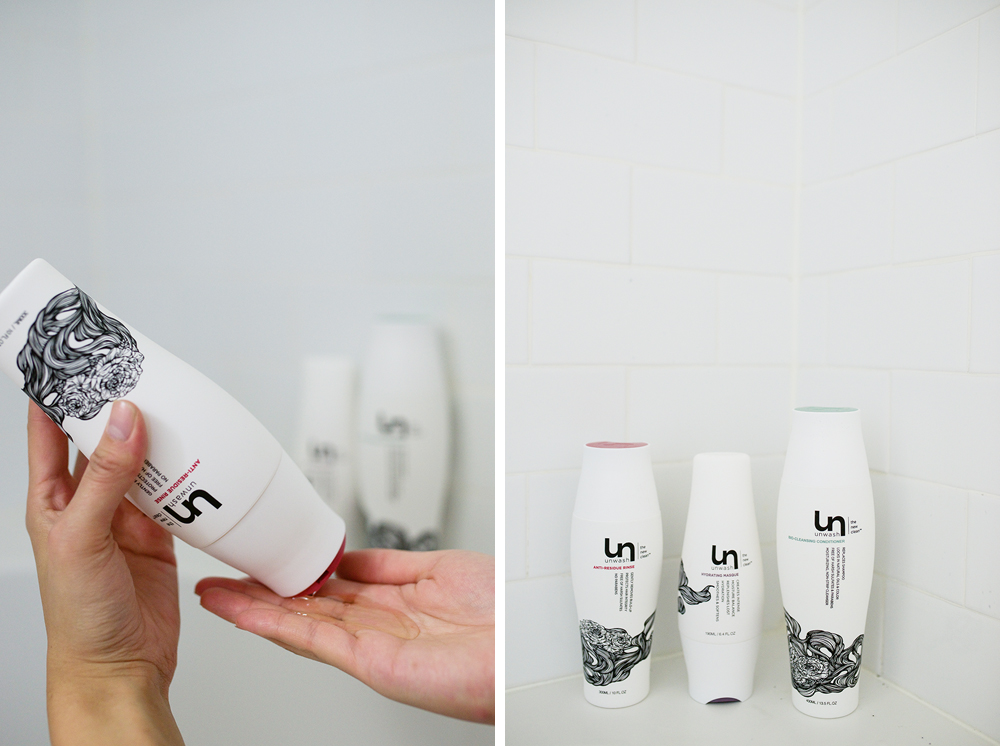 Unwash hydrating masque, bio-cleansing conditioner, and anti-residue rinse

I've read it in magazines for years: how it's better to avoid over-washing your hair as it usually strips your essential oils and eventually lead to hair breakage. I'm aware it's probably a better idea to shampoo every three days (my hairstylist dropped his jaw when he found out that I'd wash my hair every night and maybe every other if I tried) but I feel like a ball of oil if I don't do it daily.

So after years (yes, plural form) of switching through countless brands and different methods of wash/rinse, I think I'm finally content with this set from Unwash. My first go with the set started with the Anti-residue Rinse, which left my hair feeling clean yet still smooth. I added on the Hydrating Masque and let it sit for five minutes and rinsed; my hair turned extremely silky and stayed that way for at least two nights.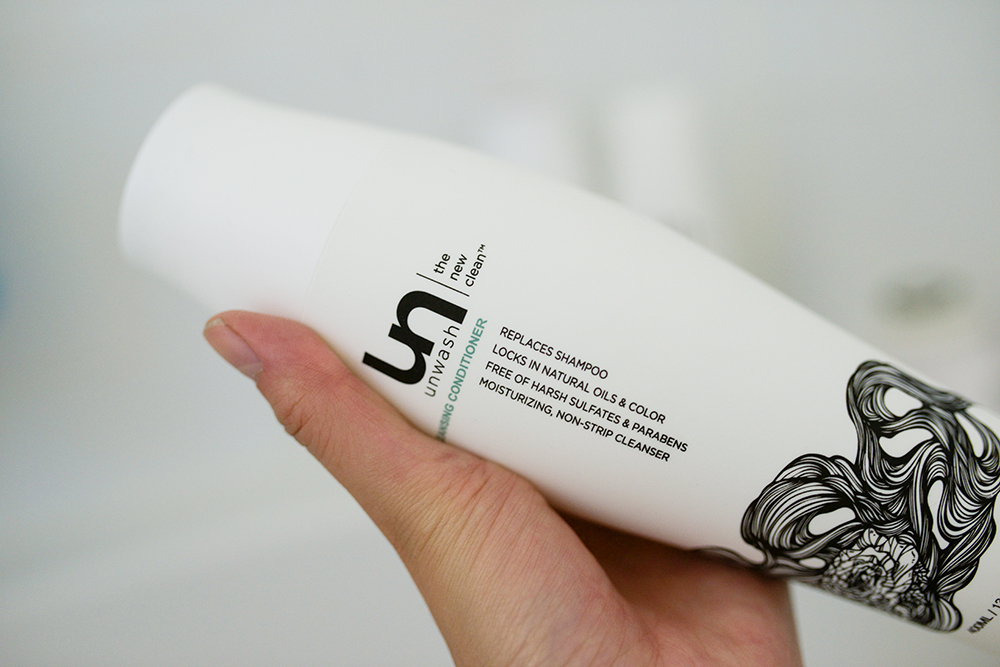 But what steals the show is their Bio-cleansing Conditioner. Finally, there's something that I can use on the daily without damaging my hair. I'm in LOVE with this and wish it came in smaller sizes so that I could take it with me for travel. Some things to note: first, for the person with a pretty demanding schedule, this is your ticket to gaining just a little more out of your day. No need to spend extra time lathering again or washing again. I'm usually against the shampoo/conditioner combo -- more often than not, 2-in-1 products leave the hair feeling either grossly stripped or not clean enough and just overly conditioned. This one actually carries out that idea in a civilized manner and does both jobs correctly. Second, the Bio-cleasing conditioner washes the hair but moisturizes it just enough to leave some texture and dimension behind -- let the hair dry and you'll see, it achieves that undone, French-chic style once dried, too. What doesn't this thing do? In a world saturated with questionable products, I'm glad I can actually trust what Unwash claims to do.