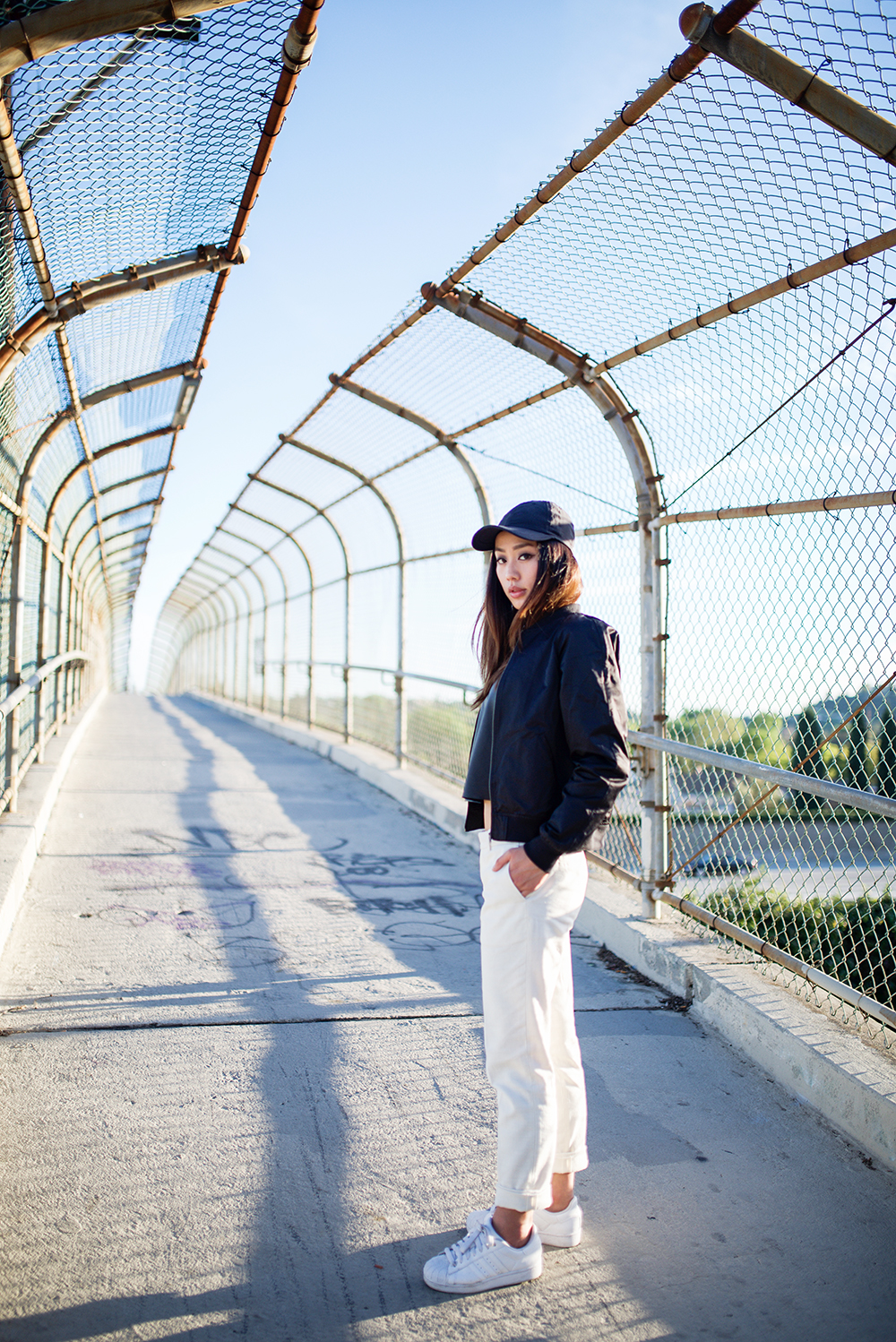 Uniqlo x Ines de la Fressange jacket and linen pants, LaPina by David Helwani leather top, Adidas sneakers

Hi guys, so sorry for going MIA here - I'm finally back from Tokyo and adjusting to home-life again. Expect a photo diary soon, but in the mean time I'm sprinkling a few blog posts--style, skincare, etc--inspired by my trip.

Before visiting Tokyo, Paris was undoubtedly my favorite city in the world. My love for the culture was realized just upon landing at CDG, before even setting foot on French soil. I don't know how peering into a sunset while taxying made me so sure, but I was allured by the teeming air of romanticism, and by their art of simple living and style. Although I can barely form a sentence in French to even translate my love, I respect their approach in meshing the luxurious with the comfortable, with room only for the necessities.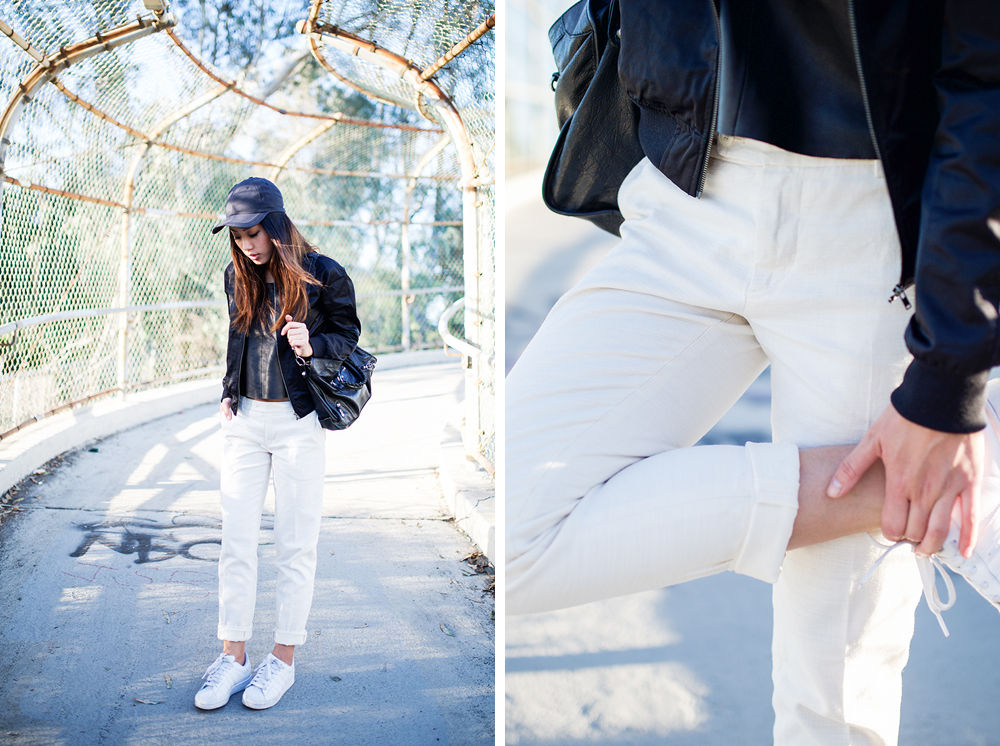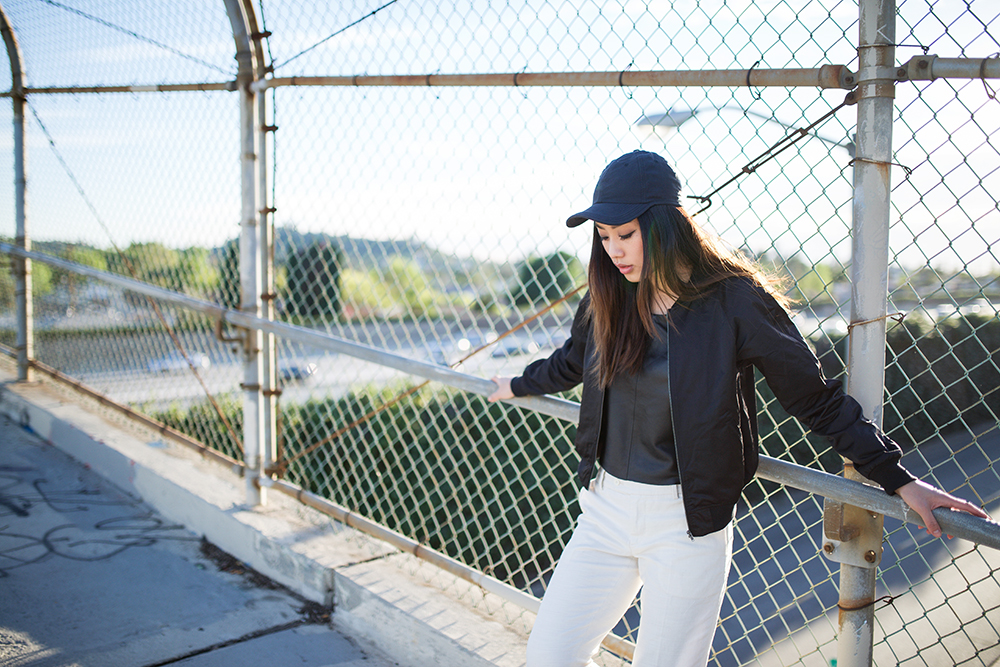 This sentiment for a sort of unconventional, new league of luxury was also seen in Tokyo, a city that emphasizes form-meets-function to no end. It's no wonder that Uniqlo, a brand ubiquitous for comfortable basics, collaborated with Ines de la Fressange to create a collection of quintessential every-day pieces. I fell pretty hard for these linen trousers (now my go-to pant) and this bomber jacket with the perfect amount of sheen. As soon as I came back home tired from transit and jet lag, I slipped into my favorite cozy pieces from IDLF x Uniqlo, put on familiar leather, my trusty cap and white sneakers, and went on with starting my day in LA.