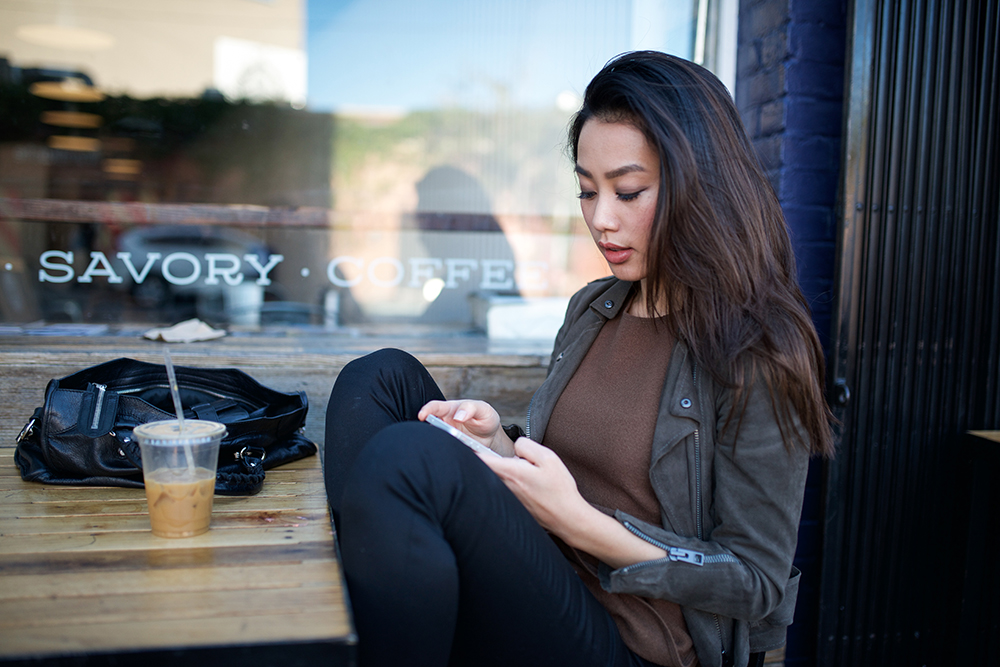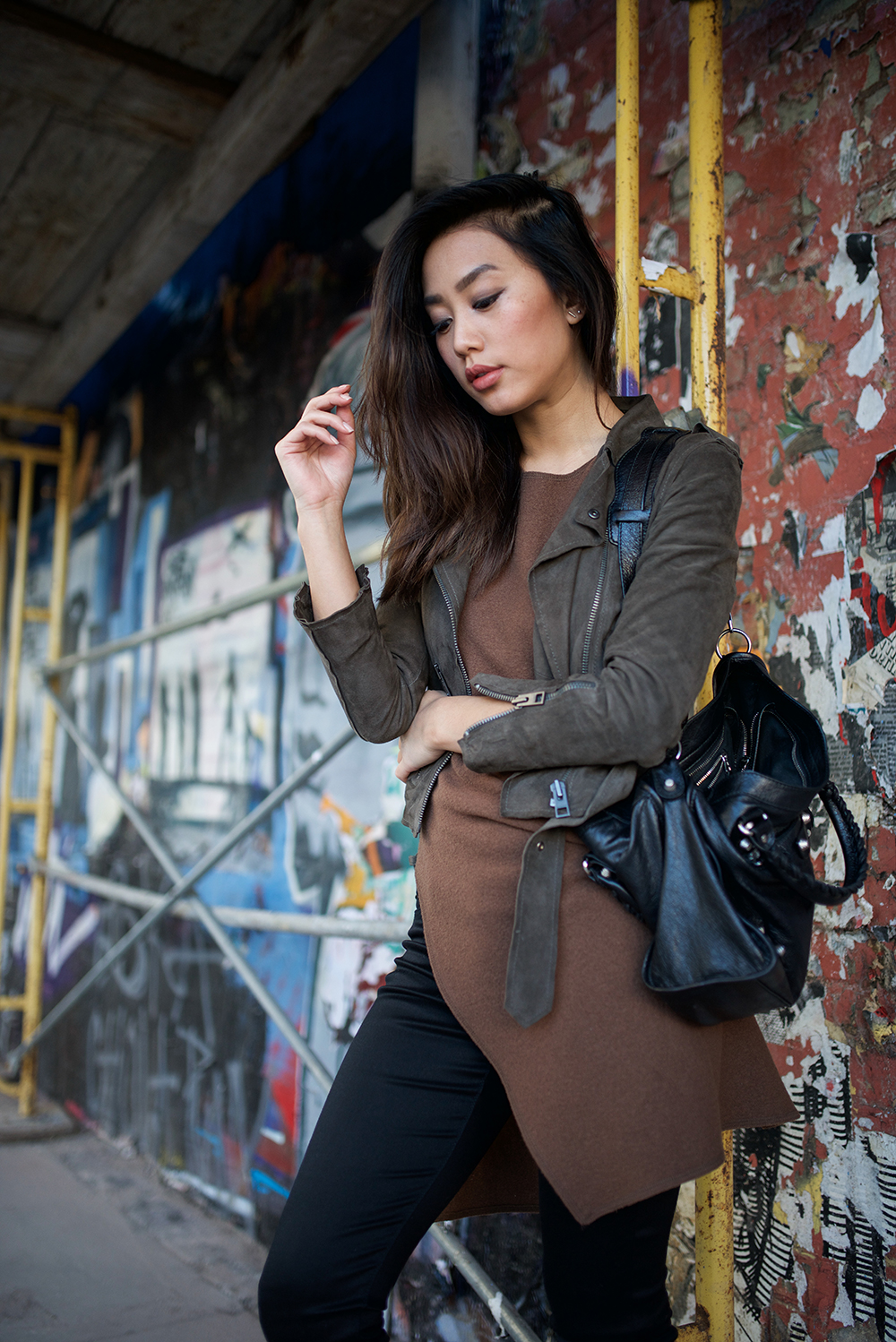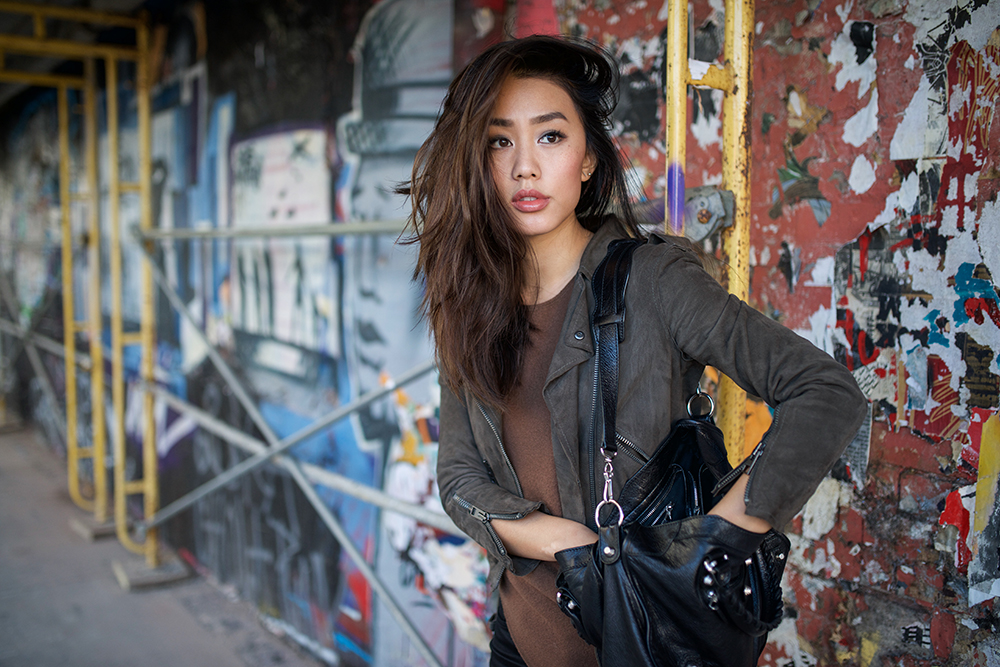 AllSaints jacket, Zara top, Henry & Belle skinnies, Balenciaga bag, Adidas sneakers

Over the years I've become an avid coffee drinker- I don't think I'm addicted physiologically (I can still function almost the same on a day without it), rather I really love the smell of the roast and the taste of course. I'll admit, I'm not your most knowledgeable on coffee bean 411, but there are certain foods/dishes I've tried and come to really like with the brew. Check below for some of my favorite pairings at spots around the Arts District in DTLA.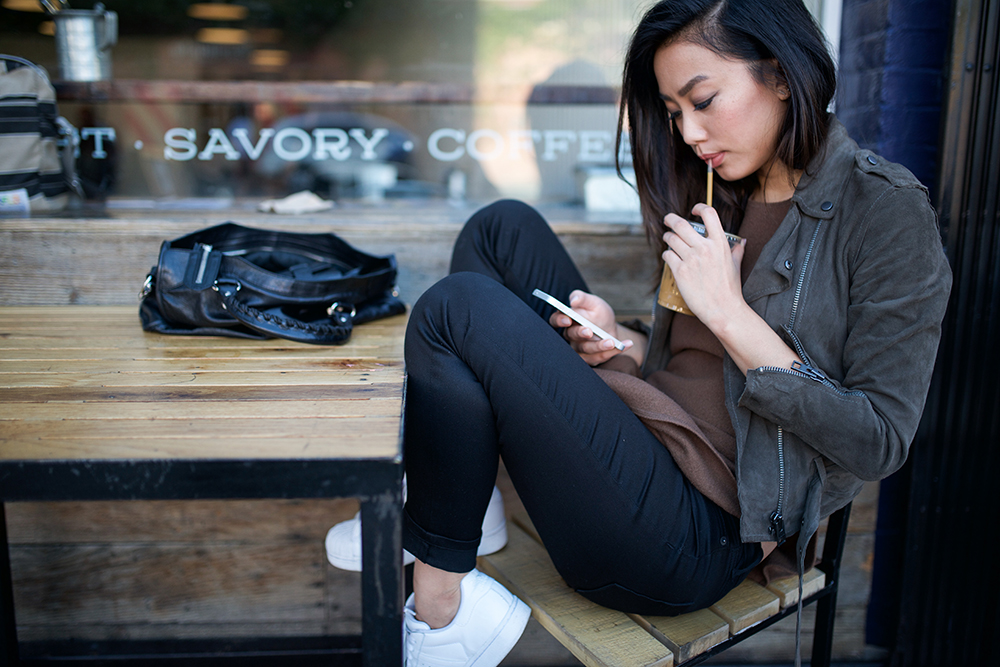 1. The Daily Dose, 1830 Industrial St., Los Angeles, CA
For a sweet snack, try their brown butter cookie with the Buena Vista. What distinguishes the BV from other sweetened drinks is the use of caramelized brown sugar, so it's sweetened but with a subtle 'burnt' taste. With a quick dip, the crispy but chewy cookie makes the perfect snack as its sweetness is toned down. Another one of my favorite combos is their Farmer sandwich and white juice with ground coffee. I'm a meat lover through and through, but I will always order this sandwich over anything else on the menu (if it's still available). With squash, burrata, guacamole, yam, heirloom tomato and pesto sandwiched between two slices of olive bread (sourced from The Bread Lounge), The Farmer is light enough to go with their 'white juice' (smoothie made with coconut, almonds, dates, honey, banana, coconut and almond water). The added ground coffee bean just gives the smoothie an extra grit, which I love, and that little energy boost.

2. The Pie Hole, 714 Traction Ave., Los Angeles, CA
The Pie Hole is my favorite spot to get the entire package- here you have delicious savory options and also one of, if not the best dessert pies around. Every single one of my friends I've introduced to The Pie Hole's Mac 'n' Cheese has freaked out about how good it is. The baked crust is out of this world and I love slathering ketchup with it so it seems somewhat like (a heavy) breakfast for me- with a lighter cappuccino, my time at The Pie Hole feels like the perfect morning routine. For something sweet, I love going with their famed Earl Grey and chai latte- the chai plays down the sweetness of the pie while pronouncing the spice of the two tea flavors.

3. Blacktop Coffee, 826 East Third St., Los Angeles, CA
While they don't have as much space to lounge as I'd like it to, this minimalist coffee spot has got fantastic coffee and some of the best pastries around. I especially love their lattes as they're made with almond and hazel nut milk, which I like unsweetened with their crispy/chewy Brown Butter chocolate chip sea salt cookie. You get a heavy nutty flavor (which I'm all for) paired with something salty and sweet, which sums up my favorite kind of combination.

More to come in a future post!