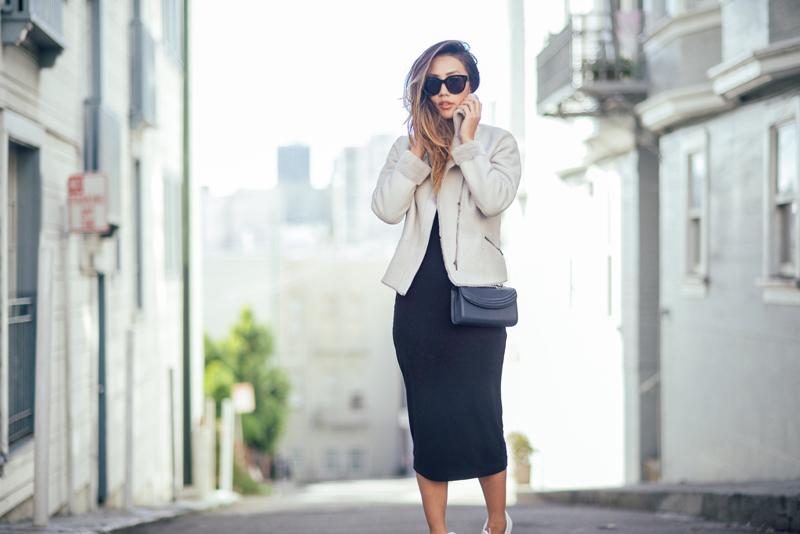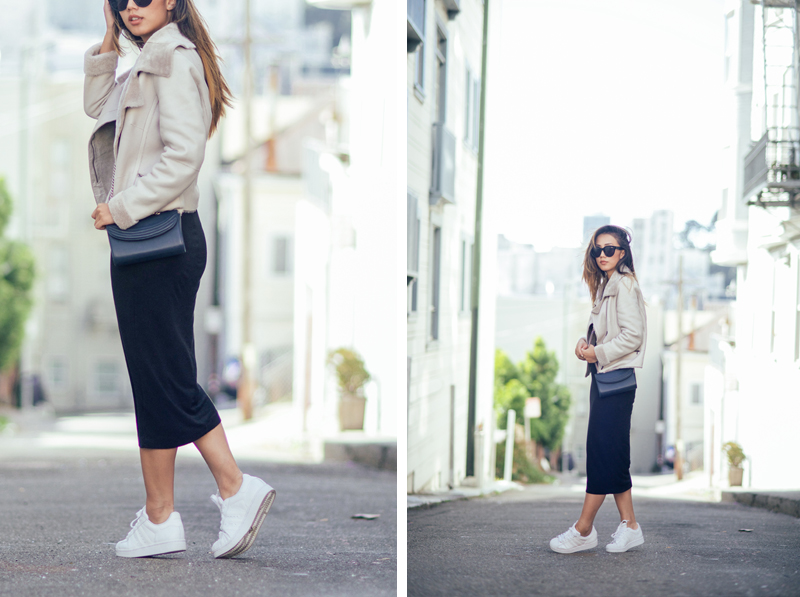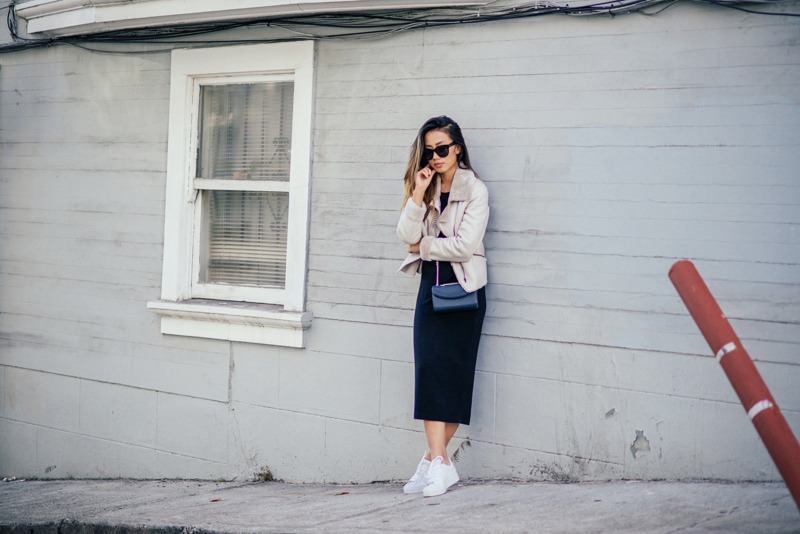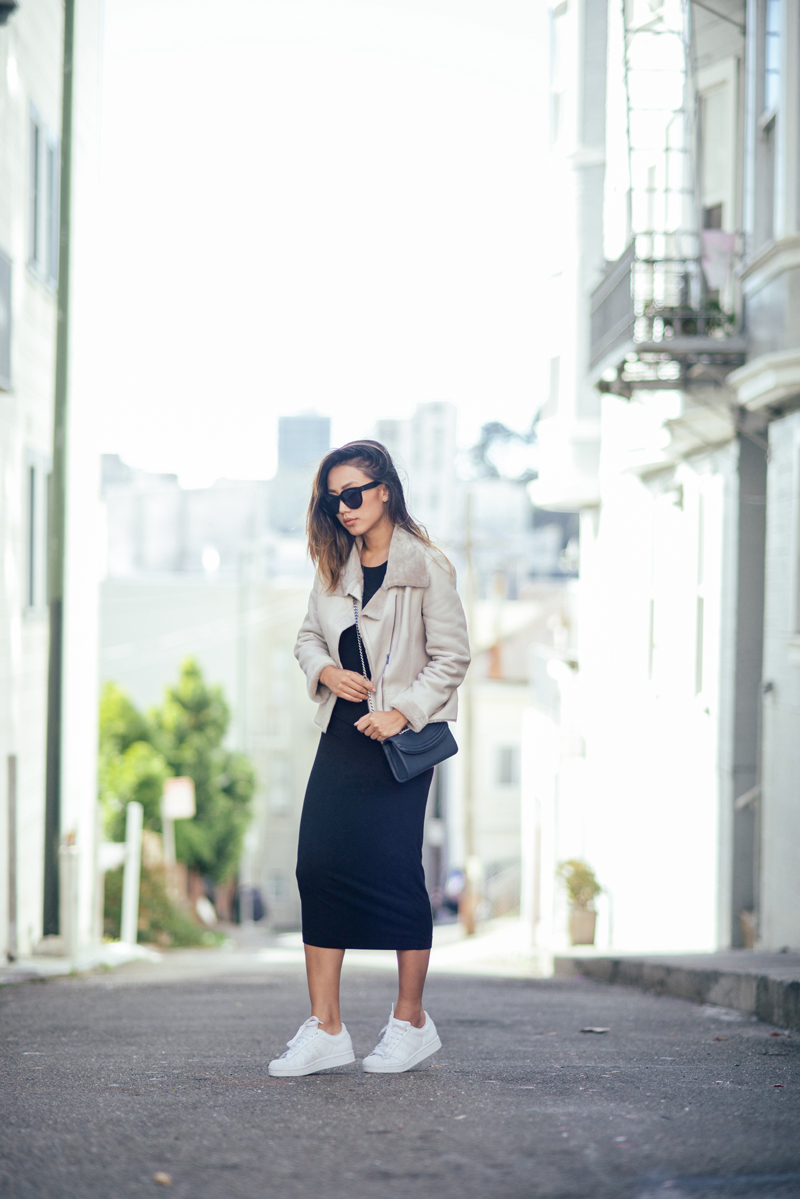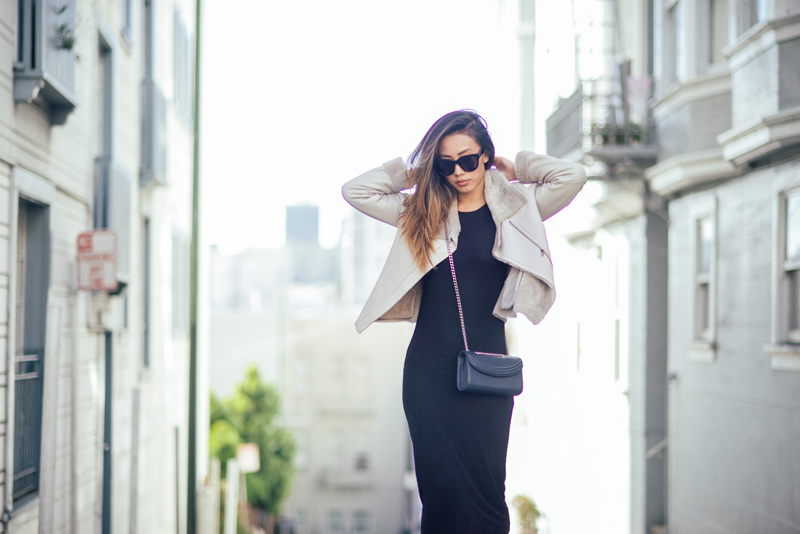 Paule Ka coat, H&M dress, Lauren Cecchi bag, Adidas sneakers, Céline sunglasses

The thing I love most about major cities and having to walk everywhere is 'whittling' your outfit down to just the essentials: what's comfortable and what's practical. In crisp San Fran air that is often fickle between kind-of-cold but barely-warm weather, a long-sleeved midi dress with a weightless shearling coat, and sneakers is the way to go. Don't get me wrong, I love me my heeled boots but it's refreshing trading it in for blindingly white sneakers. With the way 'fall' is looking like here back home in LA, I might just be sticking to this look 'til the end of our presumed pseudo-winter.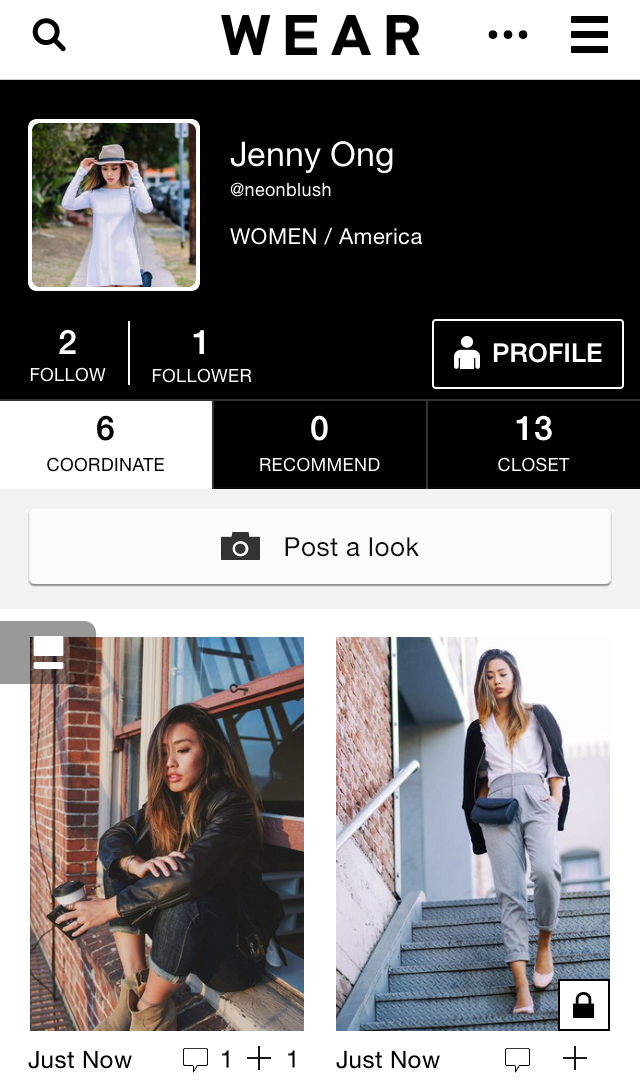 Speaking of looks, I'm starting to upload some of my outfit posts onto WEAR the app, one of the more user-friendly, aesthetically pleasing apps for style-sharing. Lots of inspo from around the world and all the looks and shoppable items are consolidated in one convenient app, ya know? Since we're perpetually stuck to our phones, storing all of our photos and inspiration in one space makes sense and saves a lot of time. Try the app out on your phone and find me on there (@neonblush), follow along if you'd like!