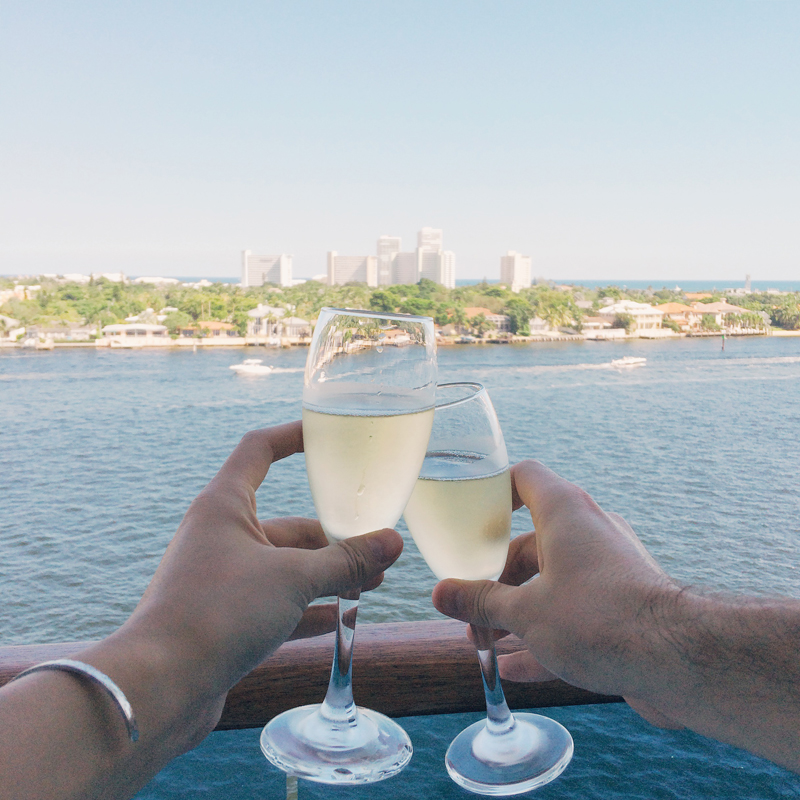 Each night at sea with Princess Cruises we were graced with intimate dinners and were introduced to new, decadent dishes. One of my favorite experiences was the Chef's Table, where we got to meet the Maître d'hôtel and witness the chef prepare our meals (more on these dishes in a future post). These dinners usually meant dressier and more structured attire, but it was fun having an excuse to change out of our bikinis and loungewear.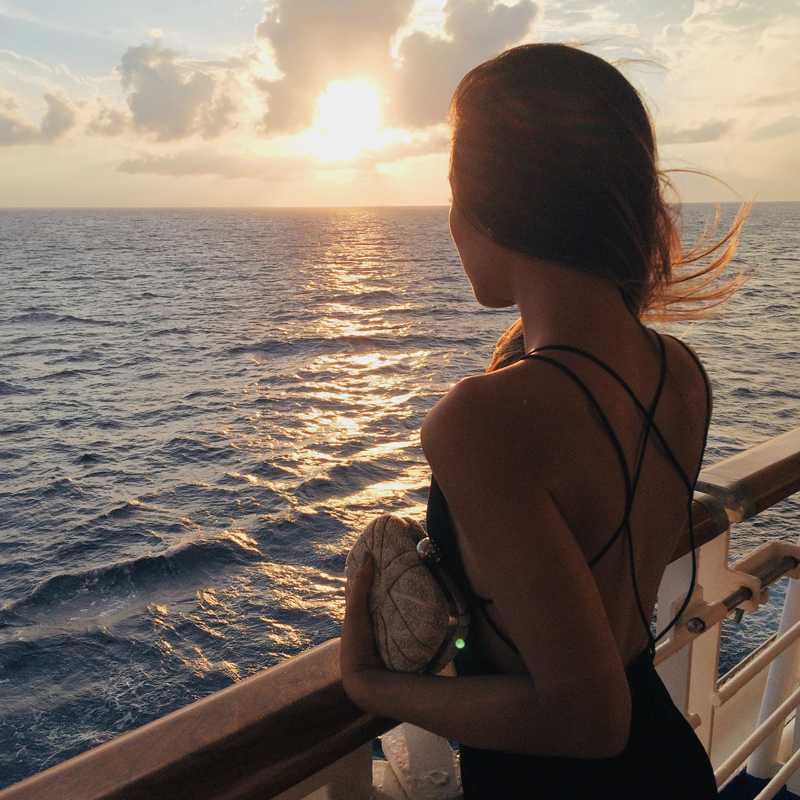 Finders Keepers dress, Alexander McQueen clutch

While Krystal and Beca went with colorful cocktail dresses, and Marianna with her usual blush pink tonal get-up, I stuck to my trusty all-black-everything approach. Packing only one pair of heels (unfailing strappy black Zara), I opted for minimal black dresses, satin tops and silk bottoms, a charcoal slip and a dusty lace wrap-dress (received a lot of compliments on this, love Style Saint).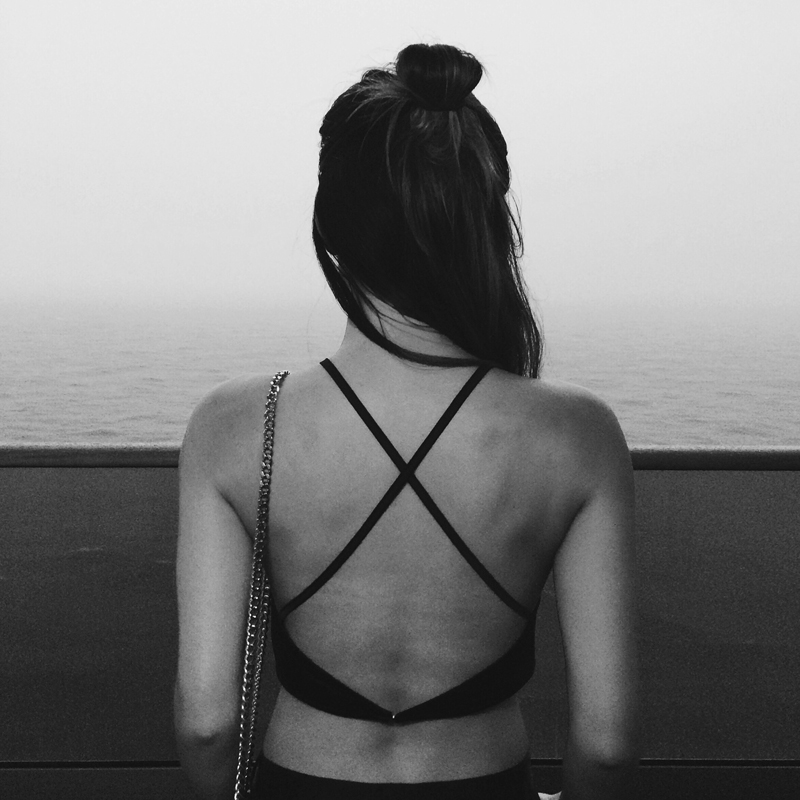 Misha Collection top, Rae Francis pants, Lauren Cecchi bag, Zara heels

For our last dinner with Princess Cruises, I went with this Misha Collection top that I can not stop reaching for and silk pants (worn here) from Rae Francis. Good move on deciding to forego a dress and instead go in pants because I wouldn't have been able to finish that delicious bittersweet chocolate mousse (!! to die for) after a multi-course dinner without an elastic waistband and breathing room. Not to mention, these silk pants can actually go with anything, for any time of the day.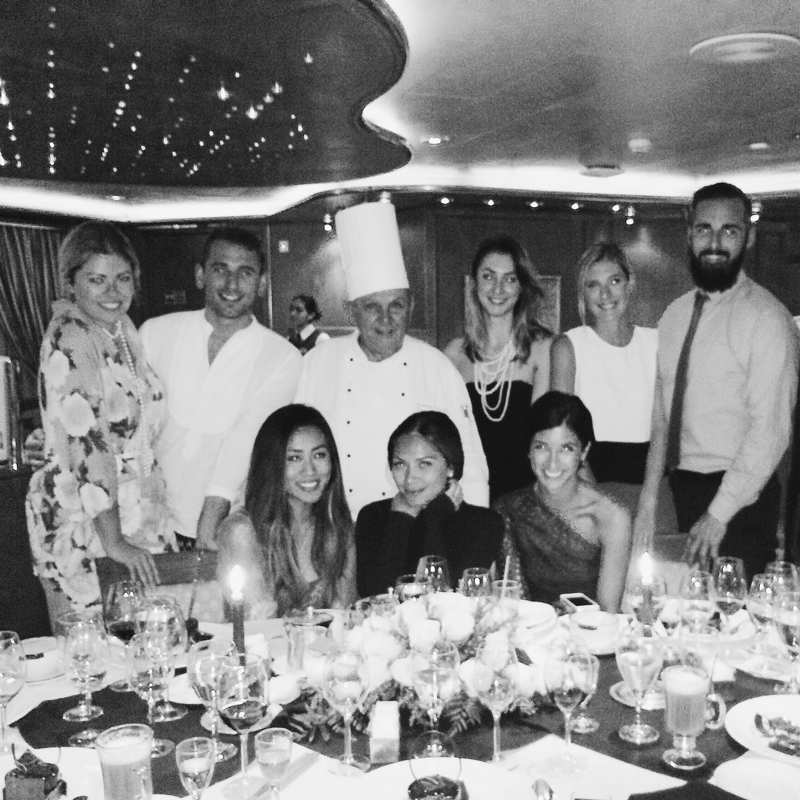 So many delicious eats during our Caribbean cruise - looking forward to sharing some recipes with you guys in another post soon!