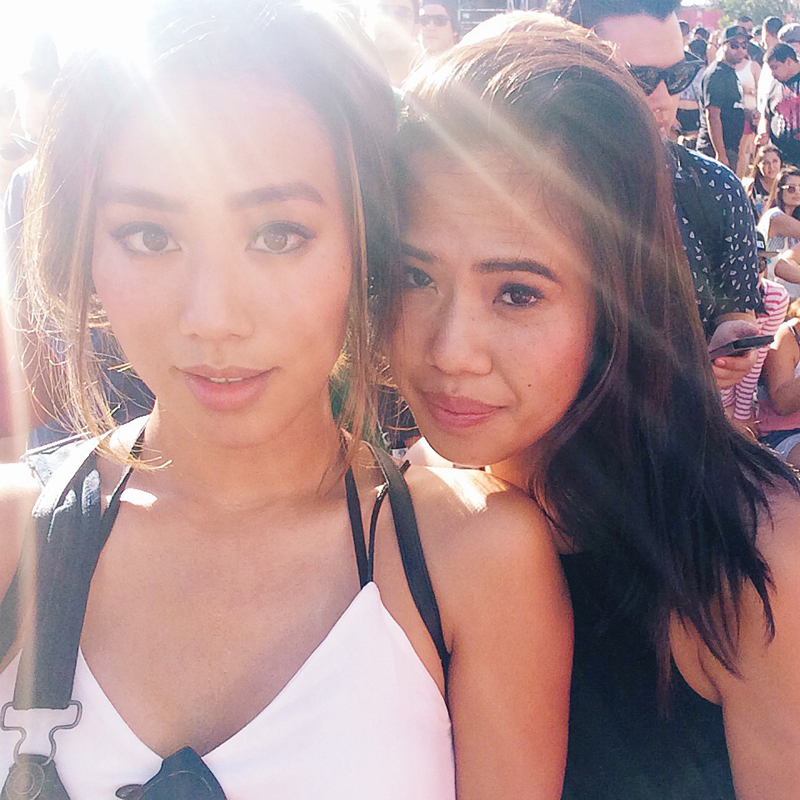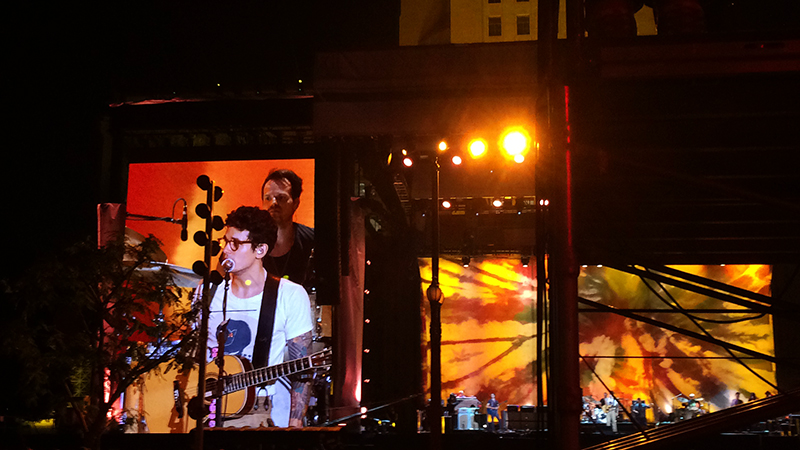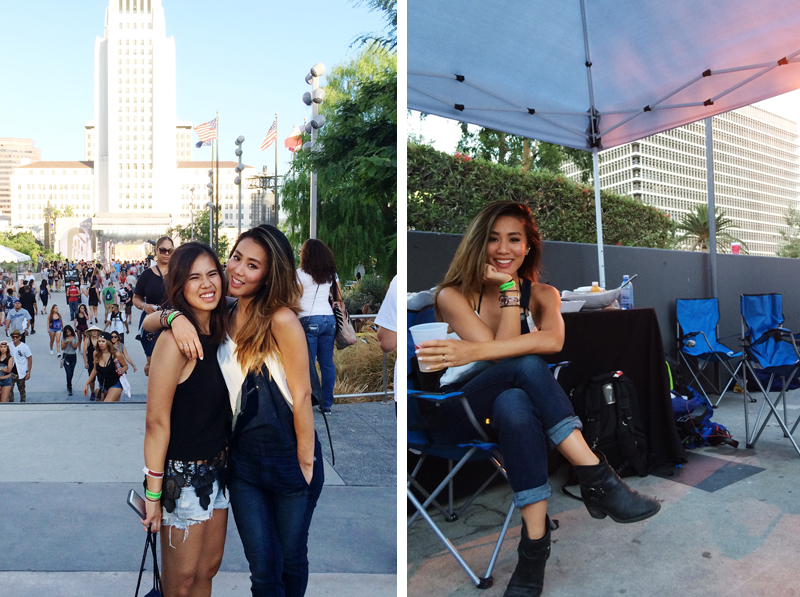 AE denim overalls, H&M top, Lucky Brand boots

Labor Day Weekend went down in quite a bit of Bud, denim, and sunshine. My girlfriend Trang and I spent the official last weekend of summer roving through the streets closed off for Made In America, enjoying the first-ever music festival held in DTLA. In an attempt to save my skin from tanning any more than it did while in Jamaica, I wore a pair of high-rise denim legging from AE on the first day and a pair of dark stretch overalls on the second day. Yeah, sounds kinda crazy with it being a 90-degree weekend but I was comfy and on-the-go, I hardly even noticed.

After sharing some of my styling tips for autumn to press/media at the festival, I was off to bask in the music. I know Kanye and Imagine Dragons were the big 'liners of MIA but I was mostly stoked to see Weezer. "Perfect Situation" = sent a wave of nostalgia over me.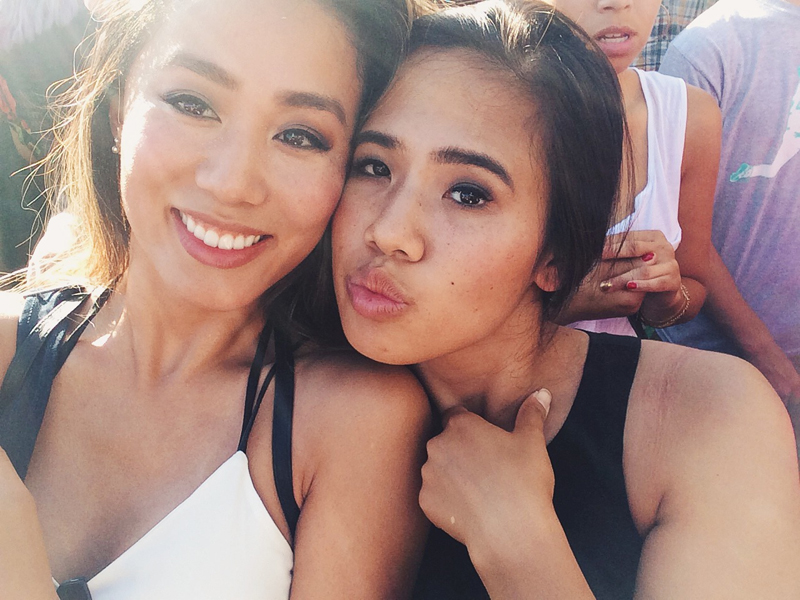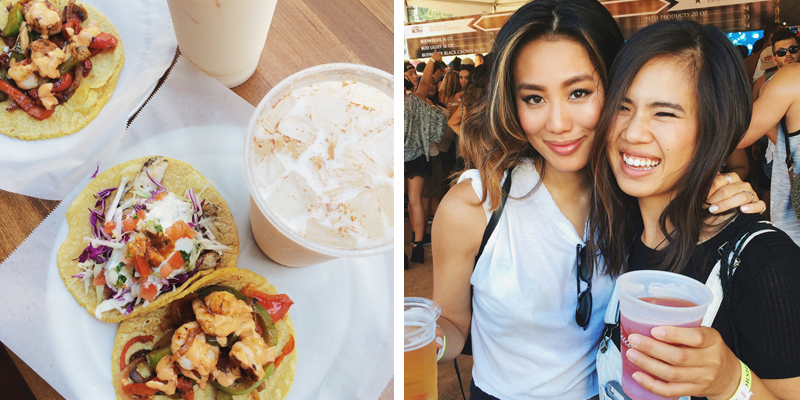 Grabbed some shrimp and mushroom tacos from Guisados, which also just opened on Spring St., not too far from where MIA was held. PSA: if you're a fan of horchata, you have to have to have to get it at Guisados. (Side note, they also offer it with a splash of espresso!)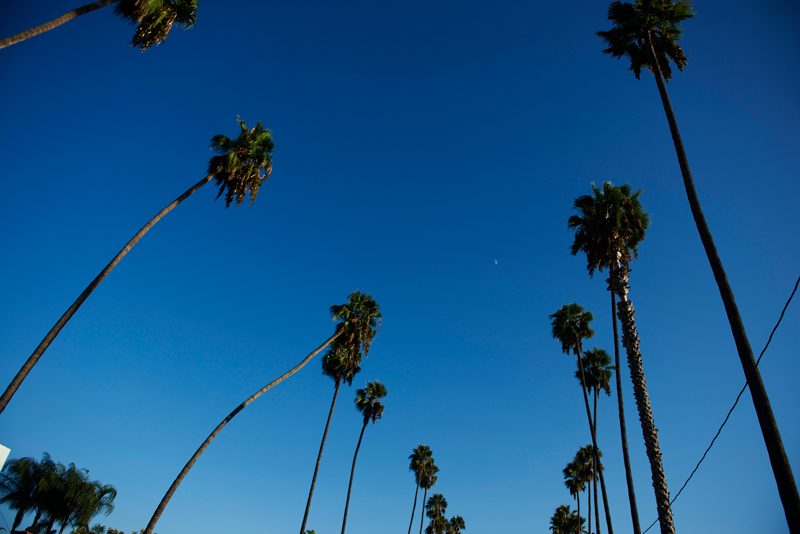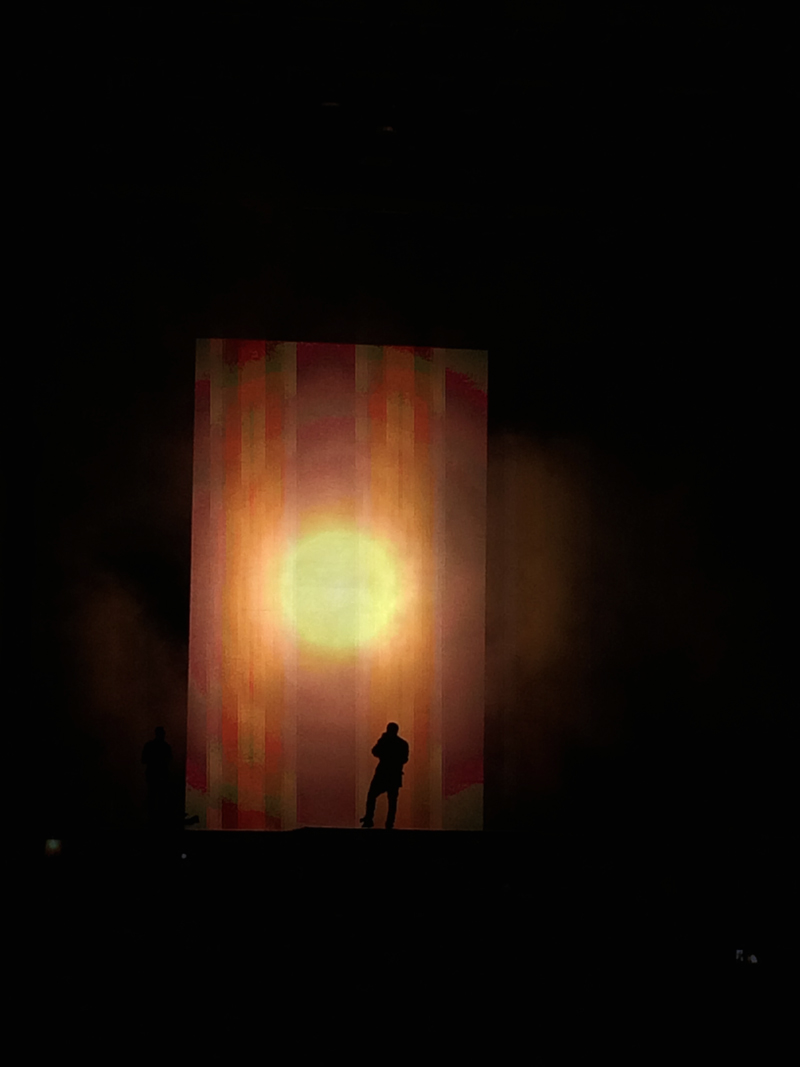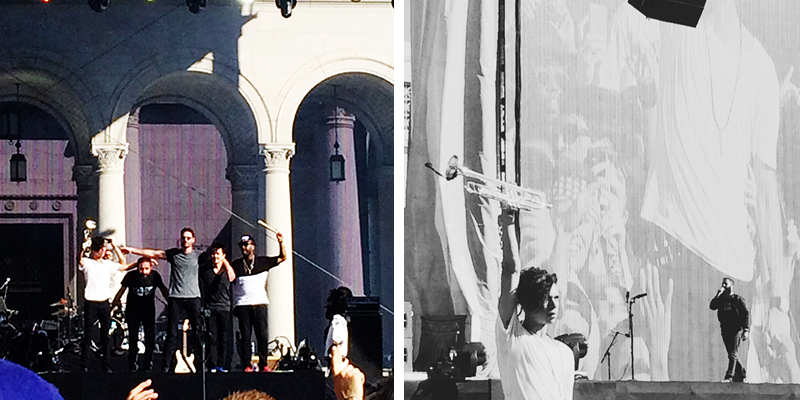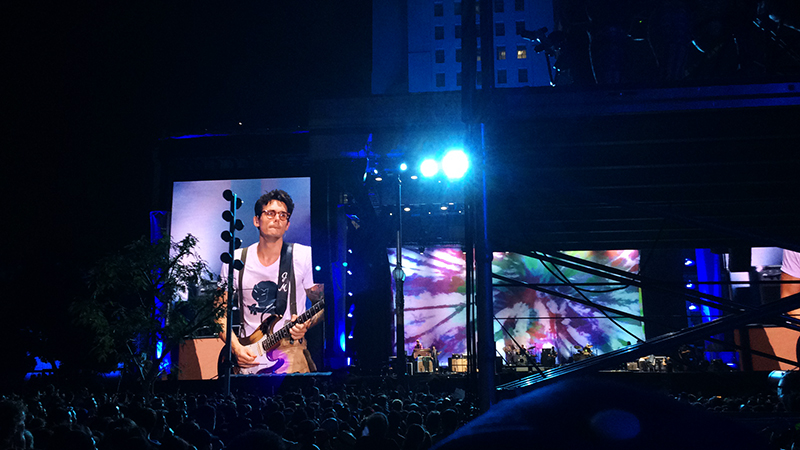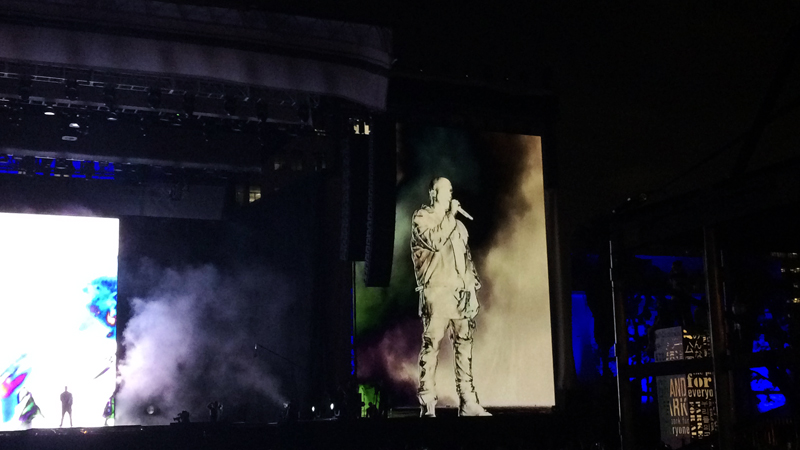 So happy to have wrapped up my festival-centric summer at MIA catching Capital Cities, Iggy Azalea, Kendrick, Imagine Dragons, Weezer, John Mayer and Kanye and meeting new people. My favorite moments had to have been Spence of Capital Cities absolutely killing it with the trumpet and John Mayer doing his thing, interchanging instruments- what a talented dude. Thanks AE!