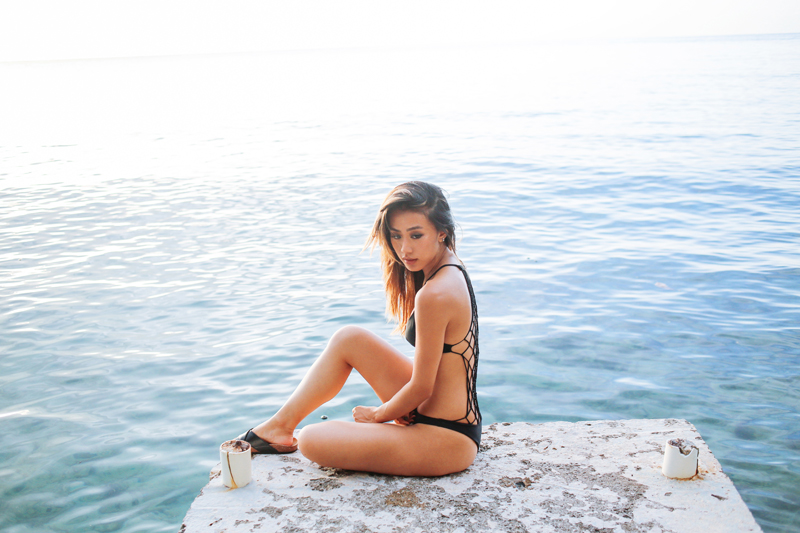 Mikoh swimsuit, H&M sliders

When I took this last minute trip to Jamaica, I wasn't expecting much out of it, to be completely honest. As mentioned in an earlier post (I think), when I want to travel/escape, I'm oddly drawn to bustling cities- New York, Paris, San Fran, etc., which are probably not the first to come to mind as 'escape' destinations for many others. But now, I get it- I totally get it. Six days out of Jamaica and I am missing it sorely. And I'm not just talking about--this is not a humble brag, I SWEAR--the insouciant meandering, the jaw-dropping sunsets against the abundance of lush greenery, or being able to hear the ebb and flow of gentle waves nearby. I miss the staff at Round Hill, the conviviality in nearly everyone I had come across at and outside of the resort, picking up on colloquial vernacular and the style of jest, the music, being able to bond with our party of nine, and just the overall 'irie' attitude.

Before I proceed with what is probably my longest travel post ever, I want to thank Beca and Justin at Socialyte for coordinating everything and making sure the trip ran smoothly. And thanks to everyone else (Olivia, Adam, Krystal, Marianna, Sazan, Stripes and Chanel aka Mar's momma!) who made this trip so, so memorable with an overflow of laughter. Hope you guys enjoy the photos.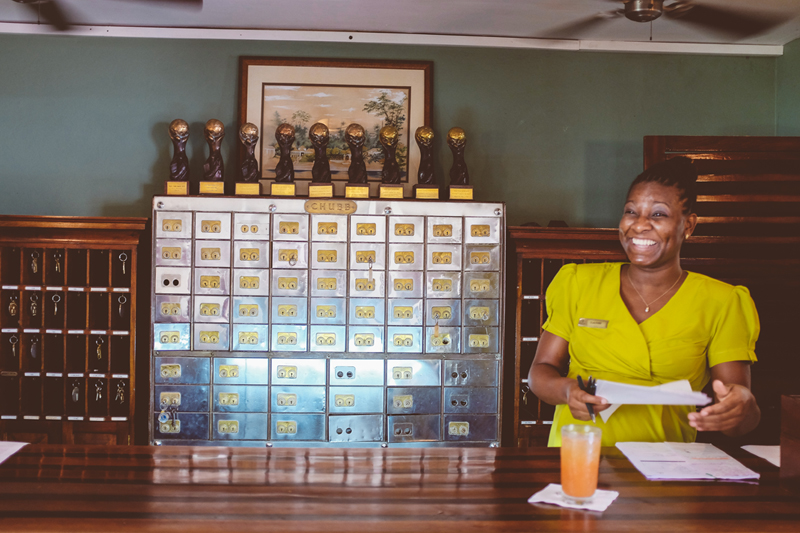 I asked if I could take her photo because she looked radiant in that lime yellow dress; she got so nervous and gushed.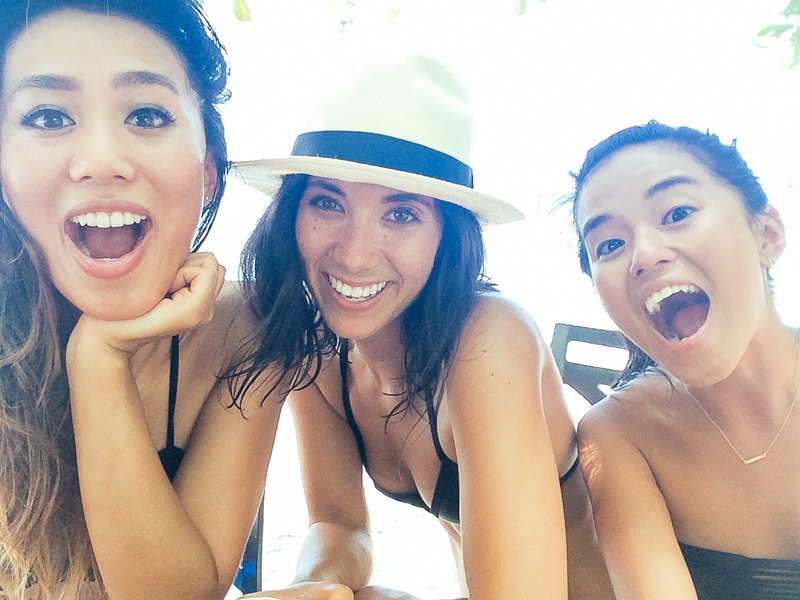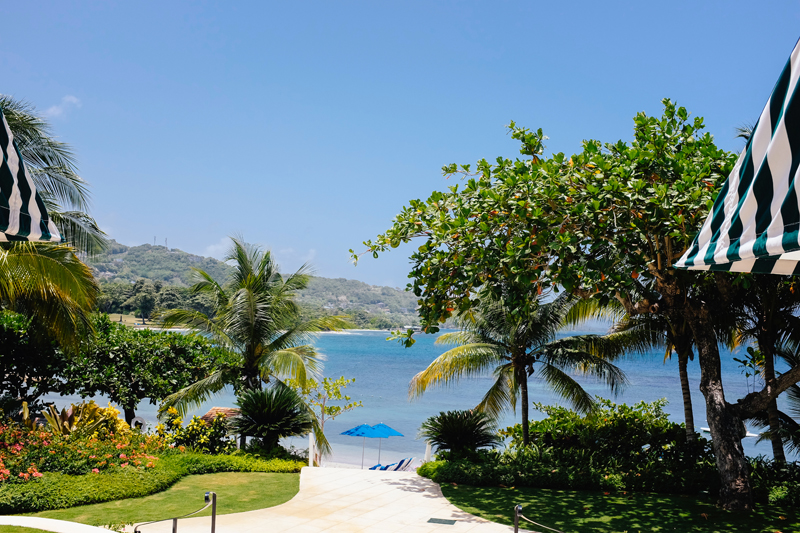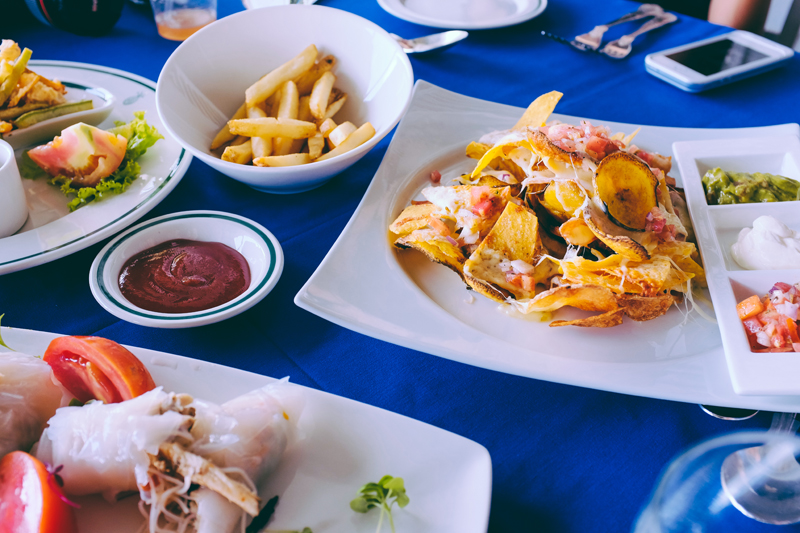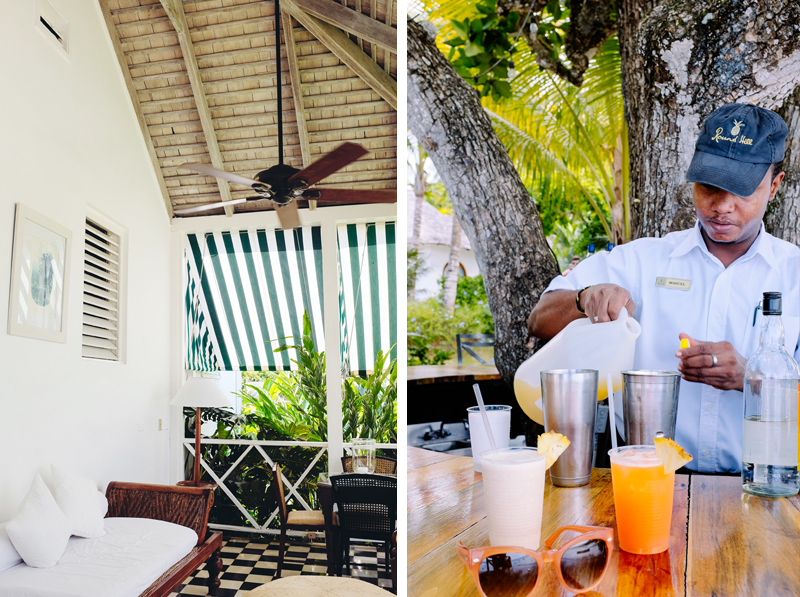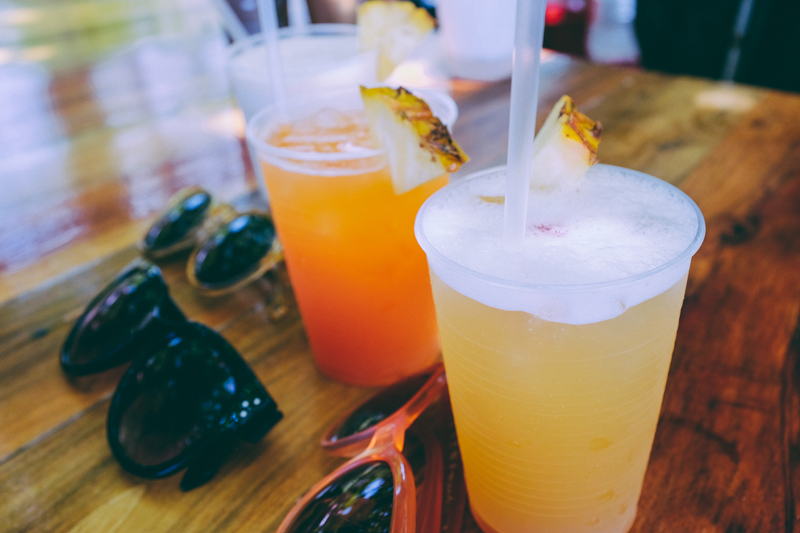 The first arrivers! Krystal, Olivia and I checked into Round Hill Resort, dropped our bags off while waiting for room finalizations and headed straight to the bar/beach. The very first things we were greeted with was, of course, their rum punch (photo above, see counter). Not a bad welcome, I'd say- especially after taking a red eye with little to no sleep. Had special bonding time with our bartender Marcel.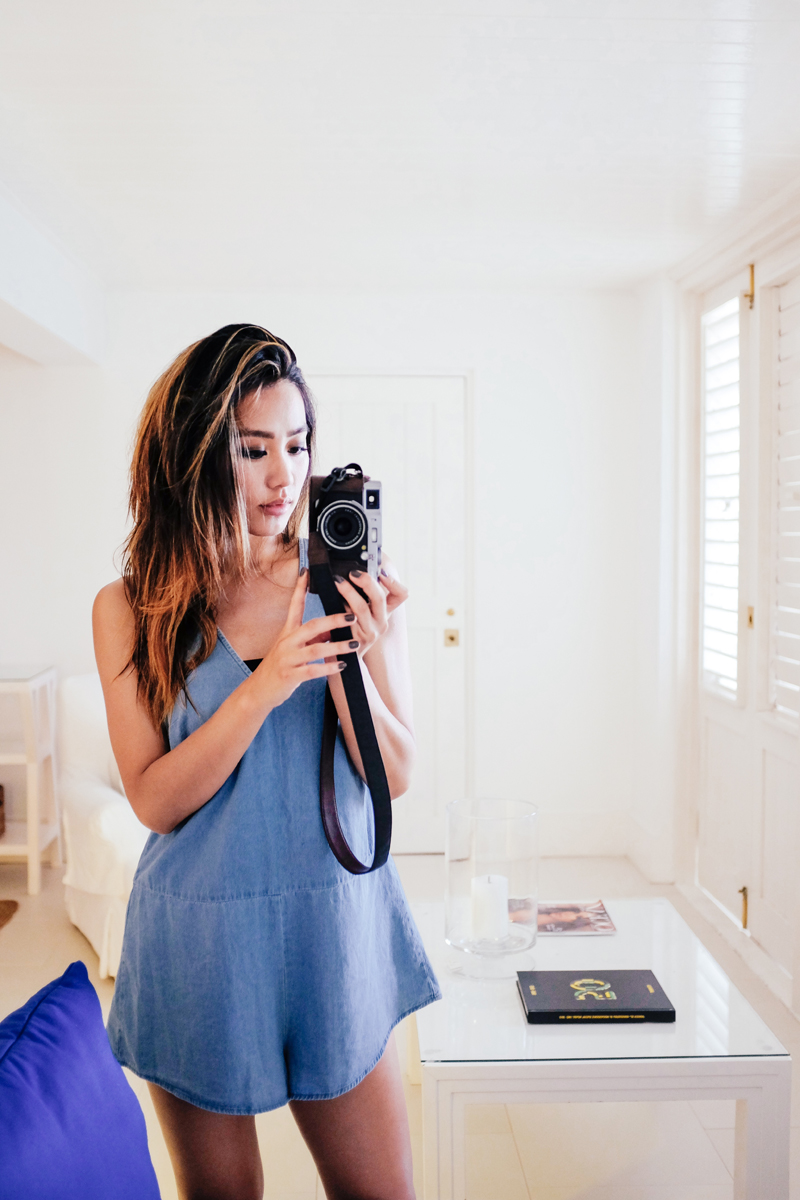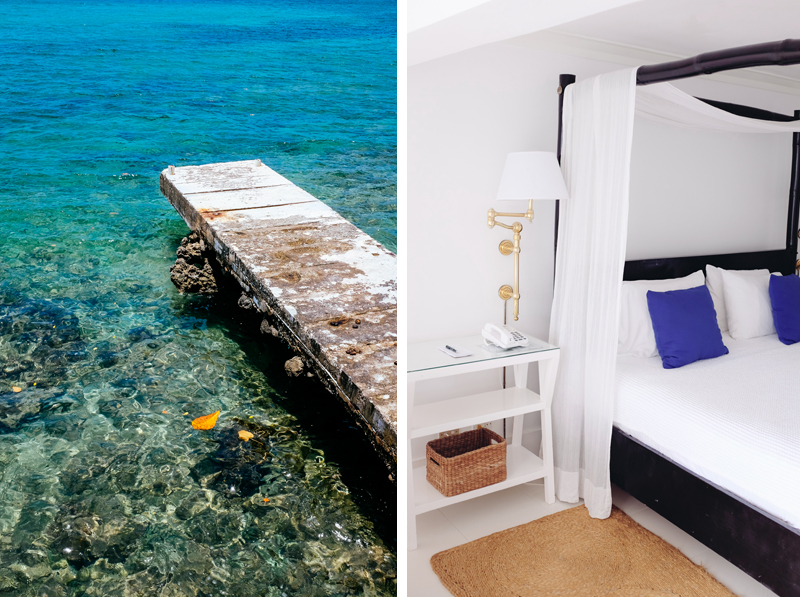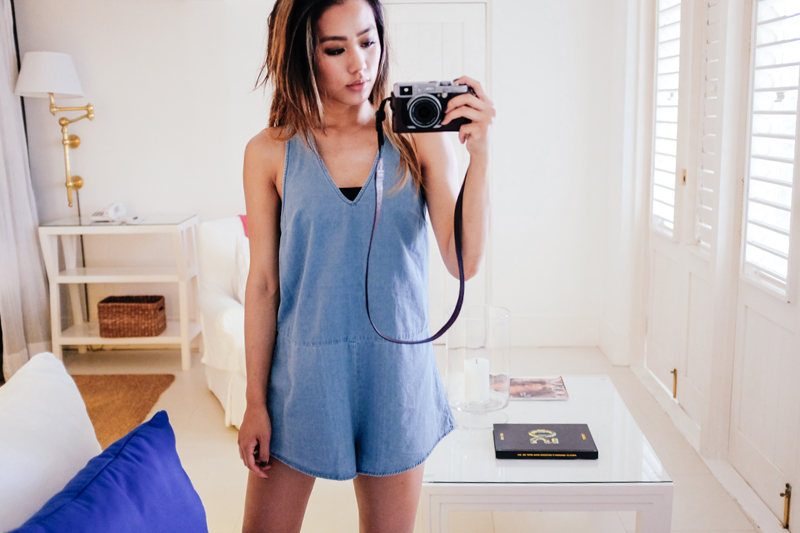 The Fifth jumpsuit, Soludos slippers

Once our rooms were ready, we separated to get settled in. The door opens to my room... cue my jaw literally dropping. The room (the oceanfront guest rooms were designed by Ralph Lauren--hello!) was perfect, from the immense amount of window light, to the canopy bed, to the pristine color scheme... and the view. Waking up every morning to this was unbelievable.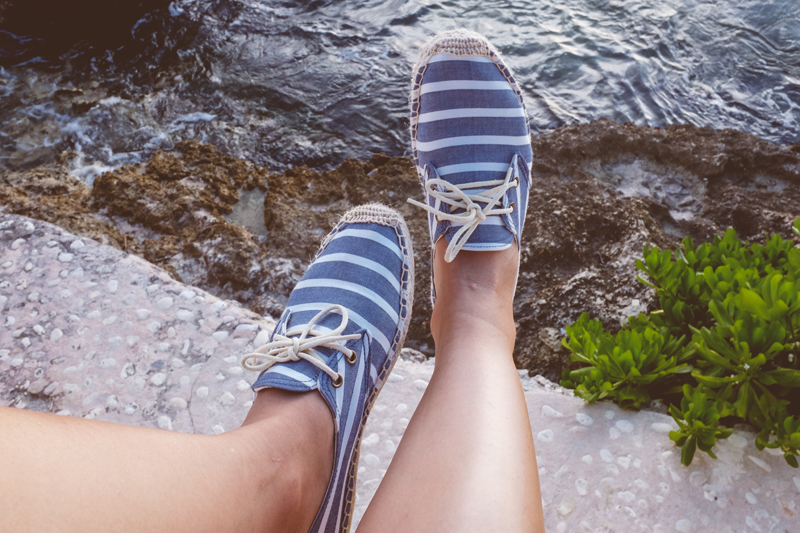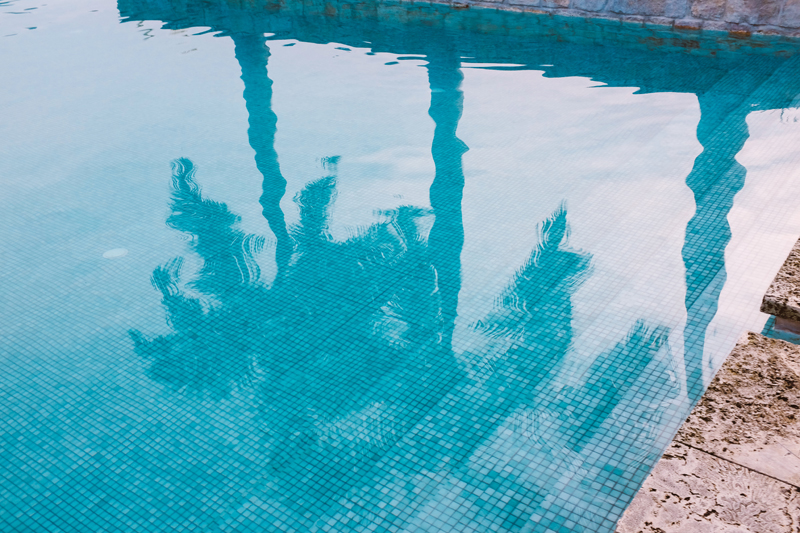 Lots of pool time (and off time) spent in Mikoh, this chambray jumper from The Fifth, and these Soludos lace-ups, Raen sunglasses. Oh and a ton of sunscreen and bug spray.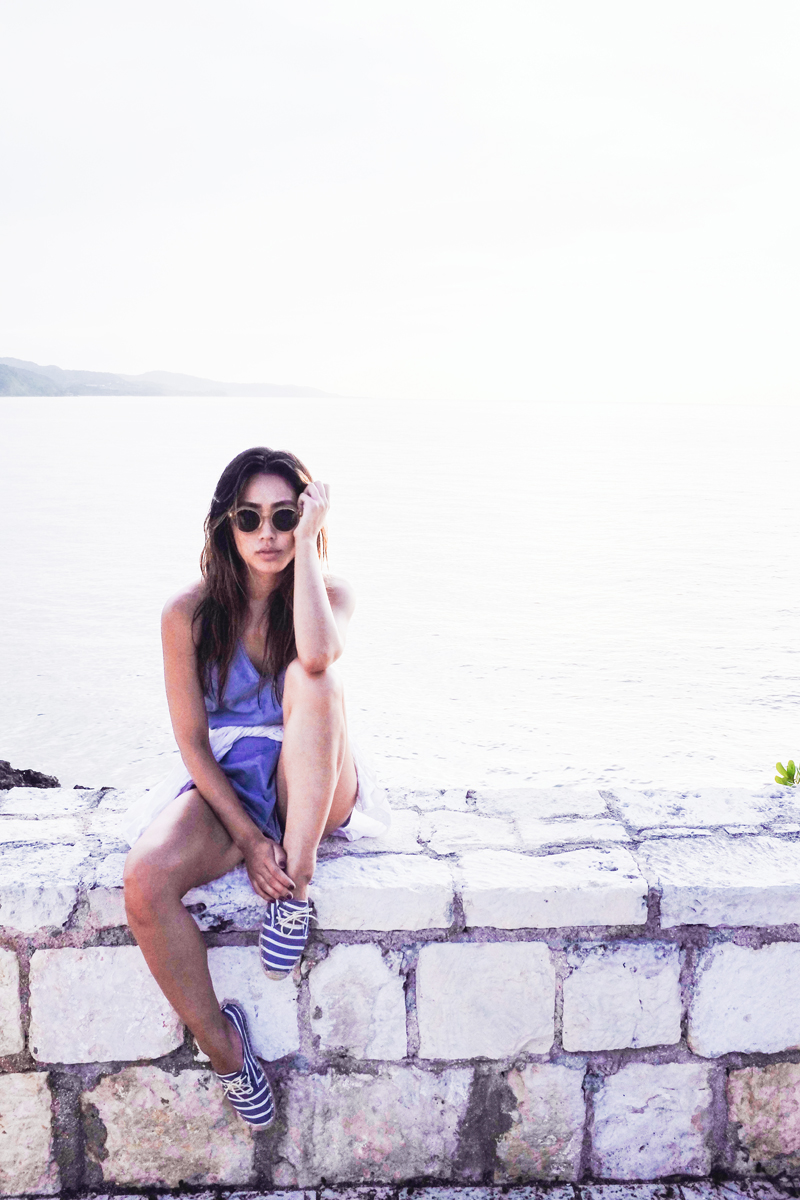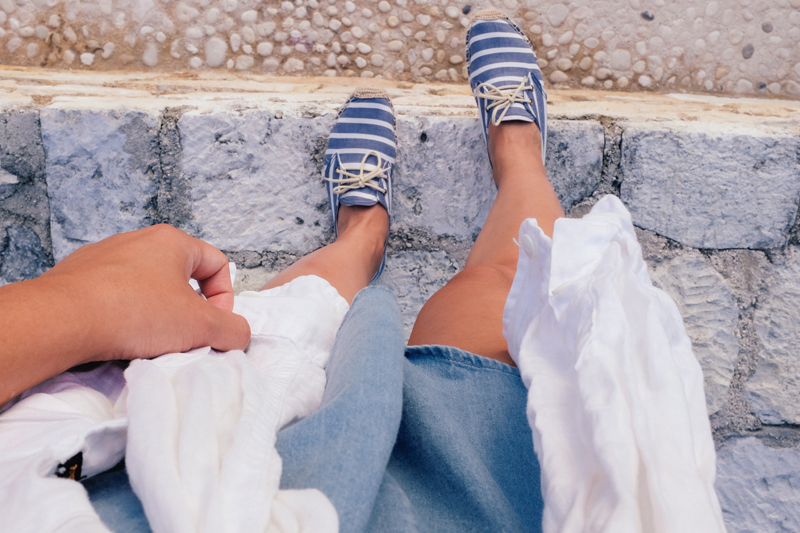 Photos directly above can be safely filed under #barelyanyfilter. You can't see the rain obviously but it was so peaceful listening to the light rainfall with windows wide open as the sun was setting. Look at how GREEN everything is-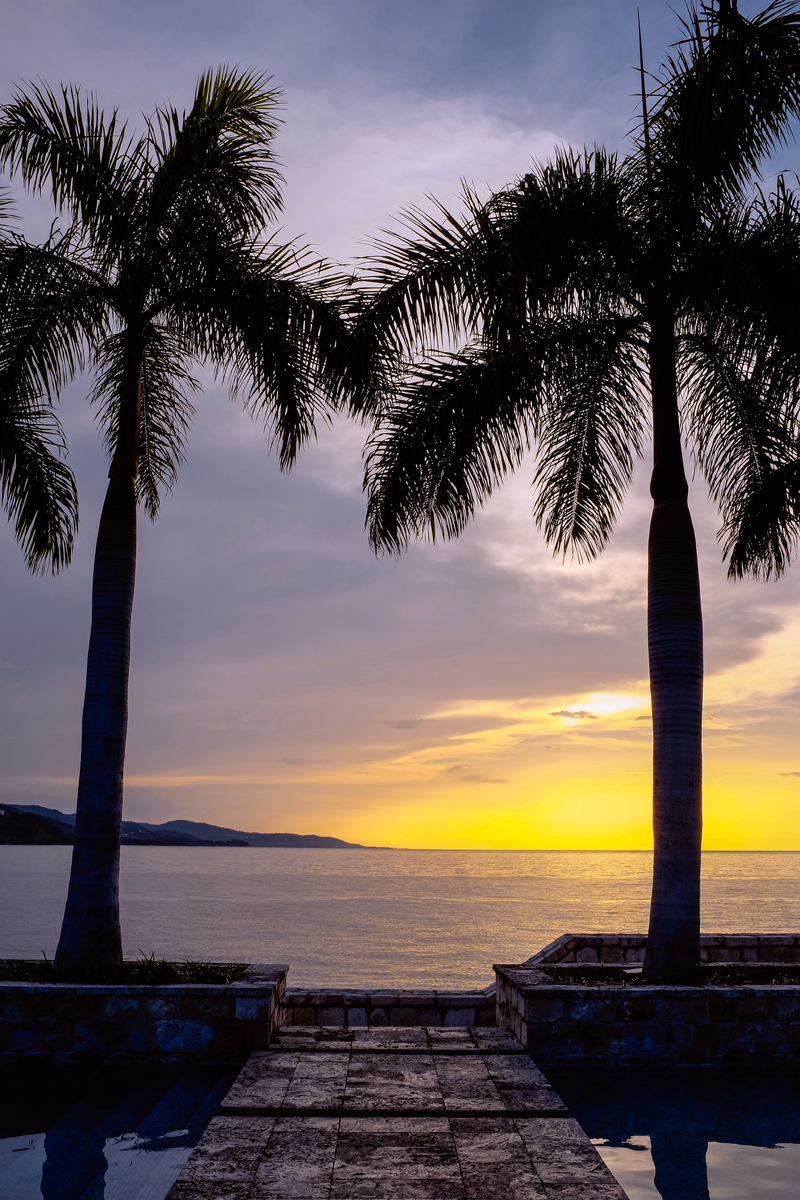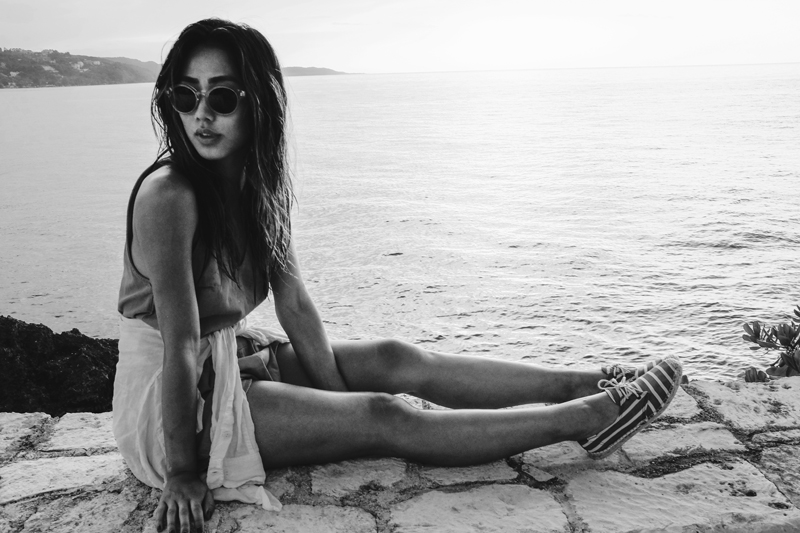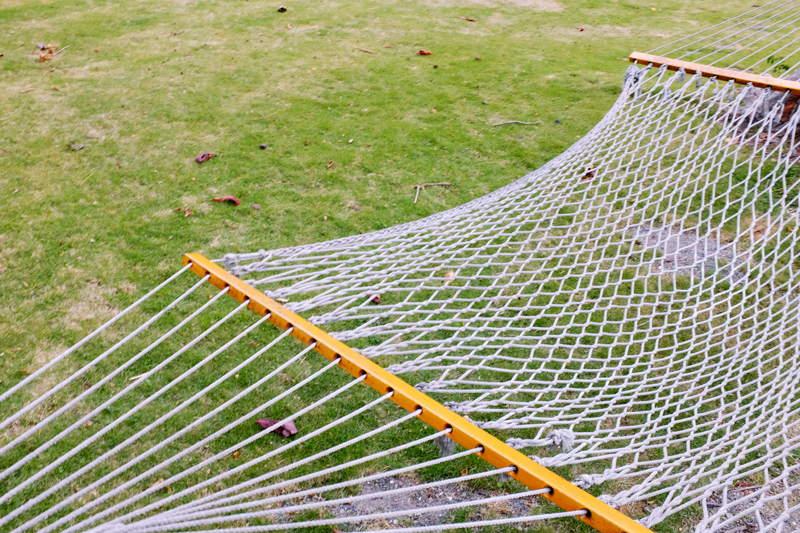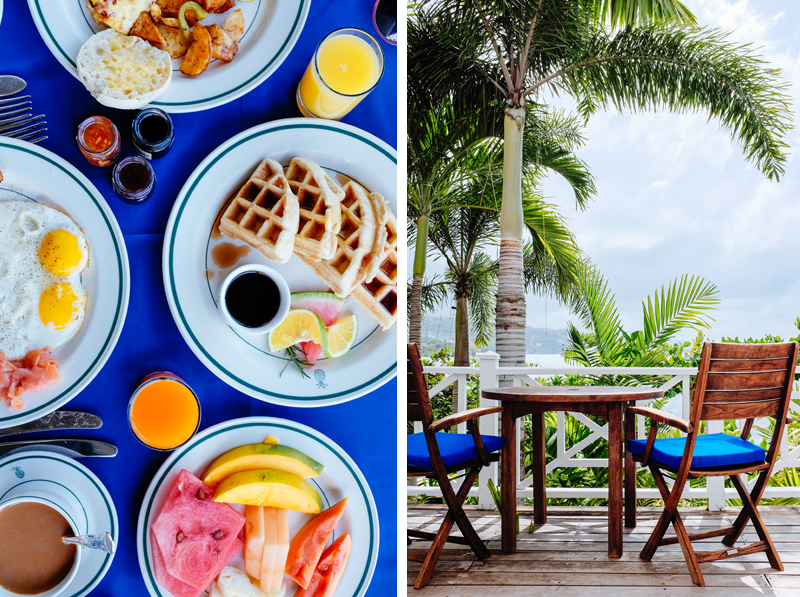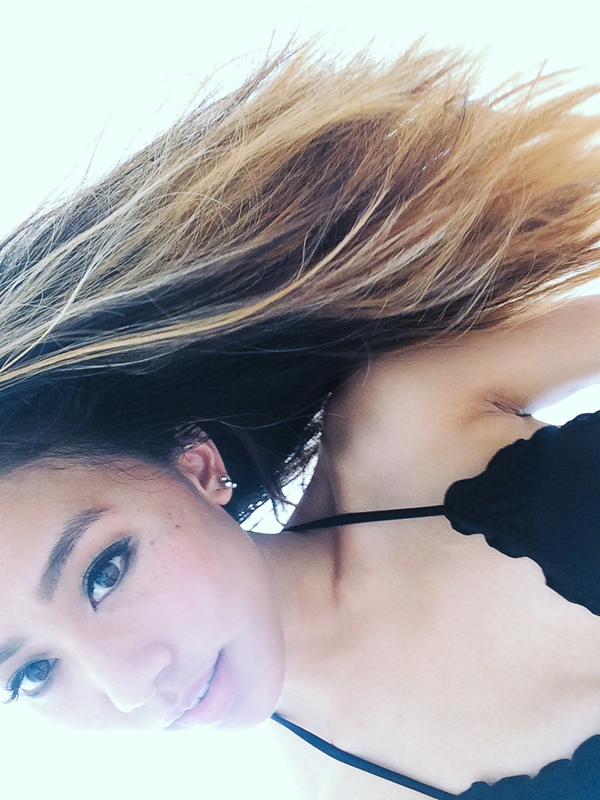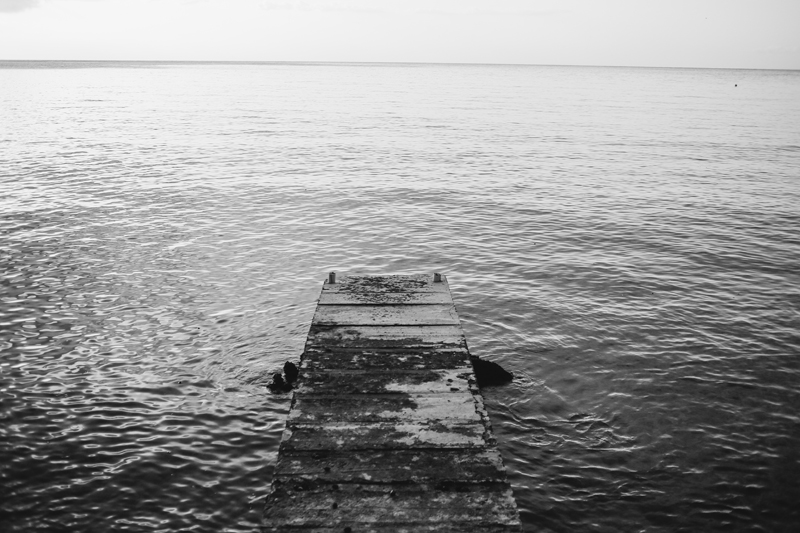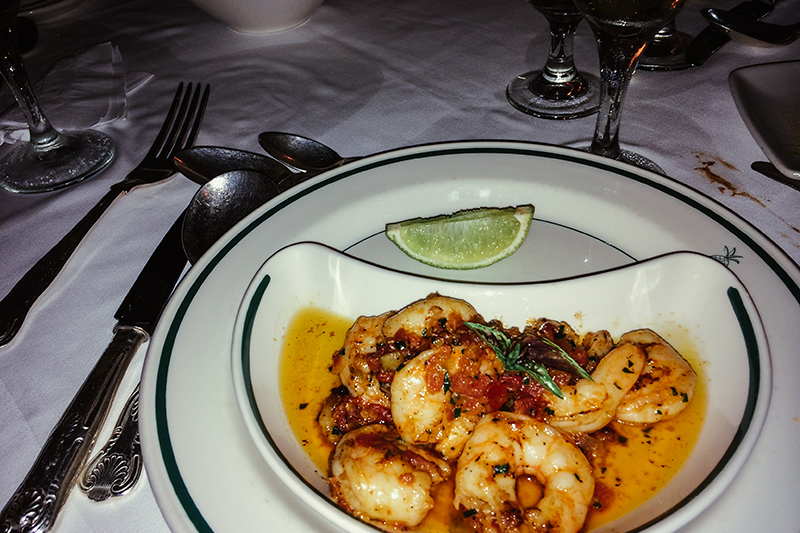 This kid loves her seafood, and at Round Hill, they do not joke around. Their prawns, paired with Round Hill's tapenade-- so, good. Oh gosh, the tapenade... ingredients locally grown (literally over the hill a few steps outside of the resort) and made in house. I'm pretty sure it was the group's favorite and the staff at Round Hill was nice enough to send some home with us.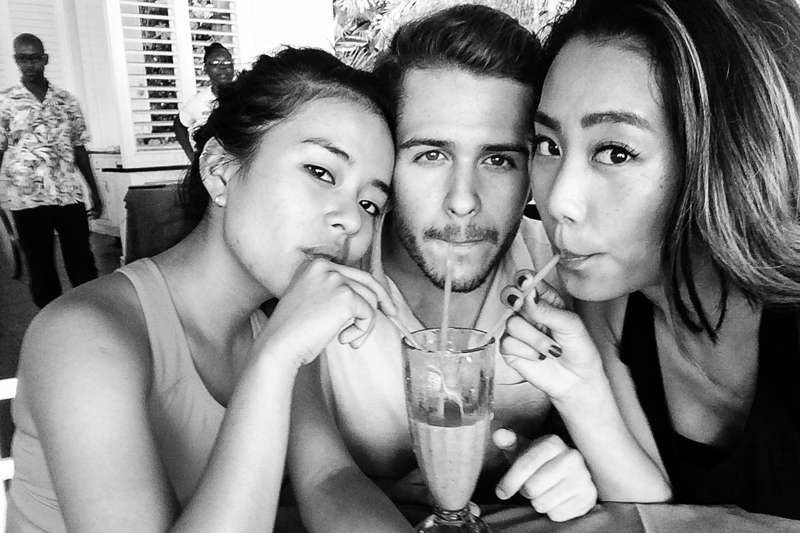 First morning in, Adam and I woke up ridiculously early and spent a good portion of the morning being pseudo-sea animals. Having easy access to kayaking and paddling every morning was such a treat. And of course play time with Adam and play-fighting-over-Adam with Olivia- haha I don't even want to get started on what eventually became THE joke of the trip.





Kayaks, more kayaks and even more breathtaking sunsets. No shortage here in Montego Bay.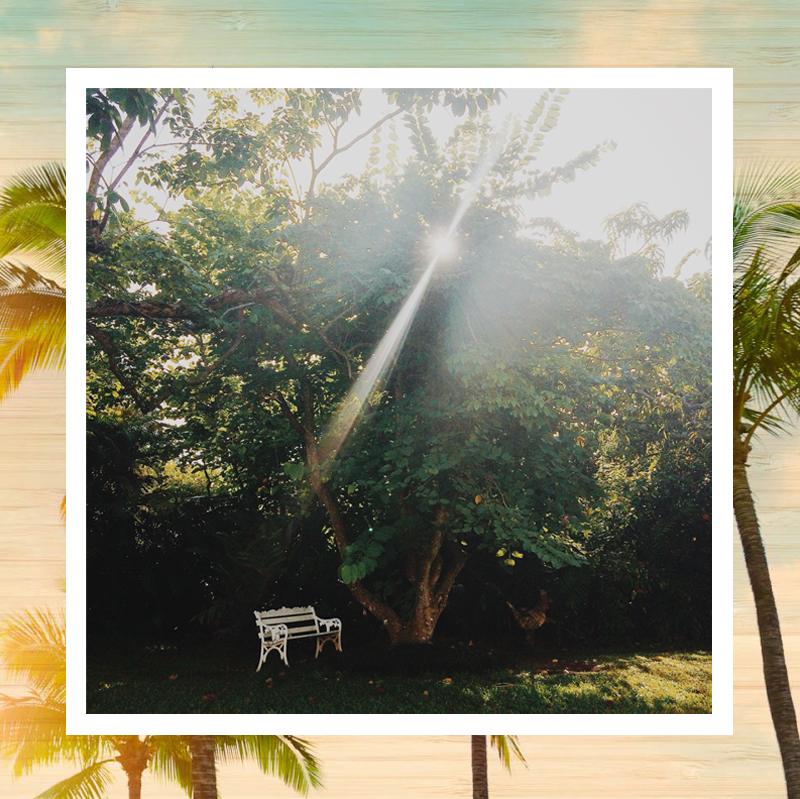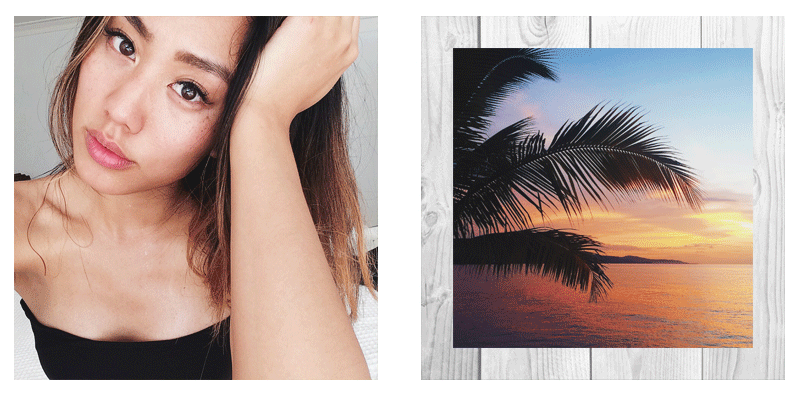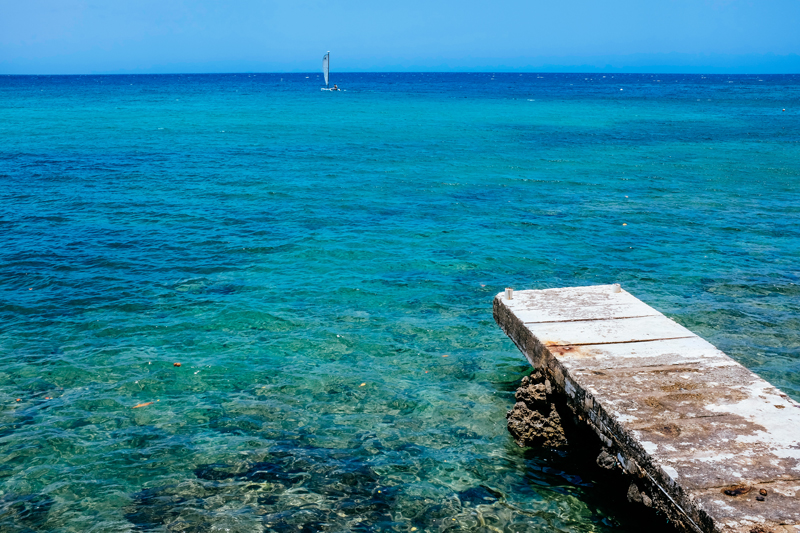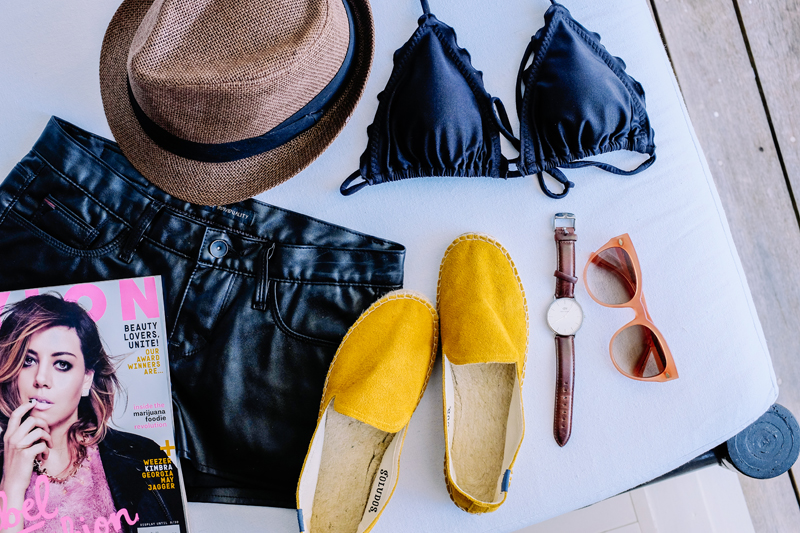 Luli Fama bikini top, Cult of Individuality shorts, Soludos slippers, We the Hatters fedora, Raen sunglasses, Daniel Wellington watch

Second morning in: aforementioned natural lighting + sun-drenched hair + crazy perspiration (felt like I was the only one of the group much more warm blooded?!), or what we eventually called it, natural sauna. After a quick breakfast, we got ready for a day of outdoor activities at Chukka, located at a different plantation in Montego Bay some thirty-forty minutes away from the resort. On the itinerary: zip-lining, tubing, and four-wheeling.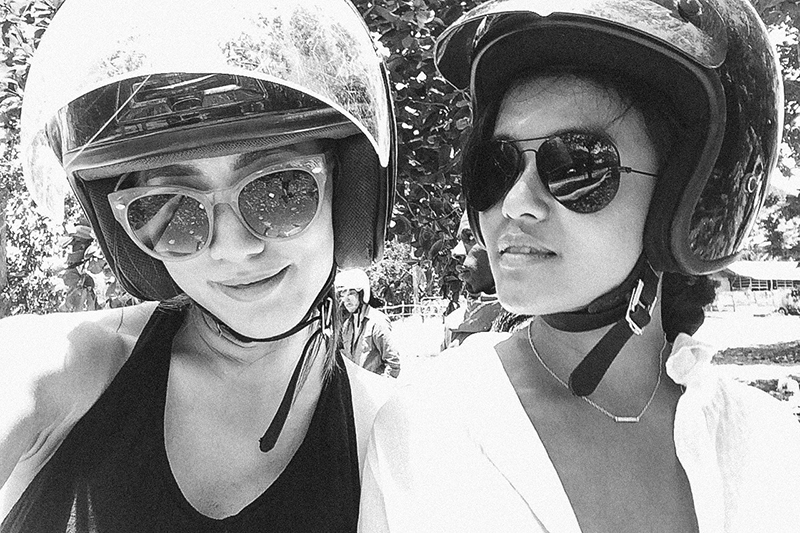 Mikoh slip, Lovers + Friends denim short, Soludos slippers, Raen sunglasses

Ok, so I'm gravely afraid of heights. Ziplining was undoubtedly thrilling, but I'm not sure if it was for better or for worse. Let's just say that while mid-air, I felt a plethora of things- fear, awe, panic, freedom? And keep this between you and me: some tears were shed and wailing occurred. Not gonna disclose from whom it happened. Ha. Anyway, glad that's crossed off my list of things to never do again (lol). My preferred sport at Chukka was definitely on the ATV! Had the time of my life going thru what felt like a real life Mario Kart adventure.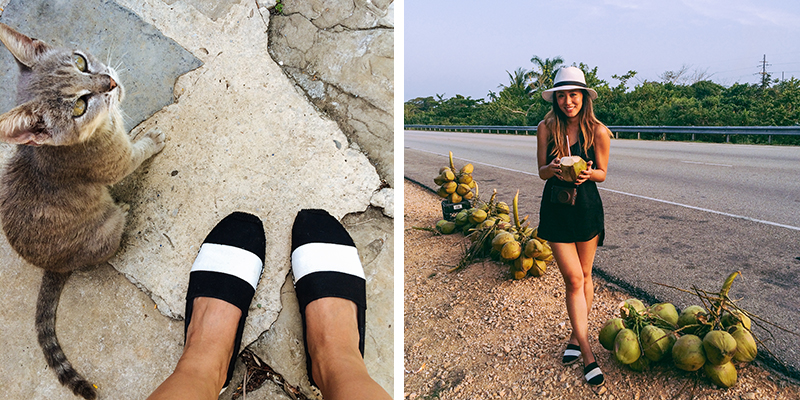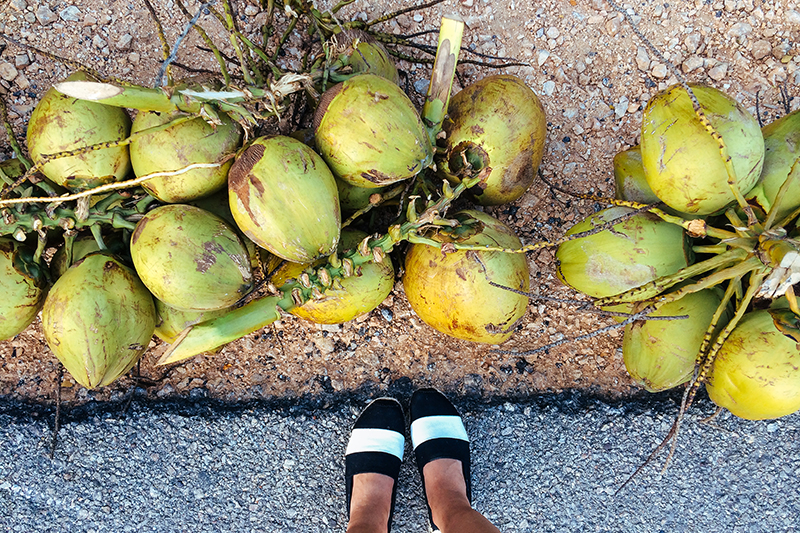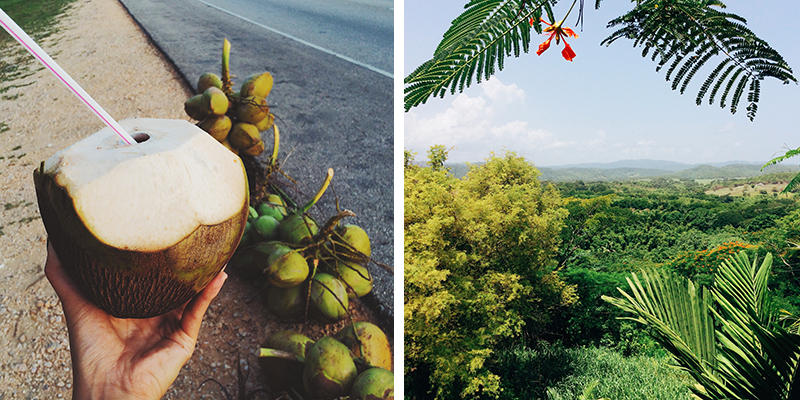 Roadside coconuts on the way back home! Happy as a clam.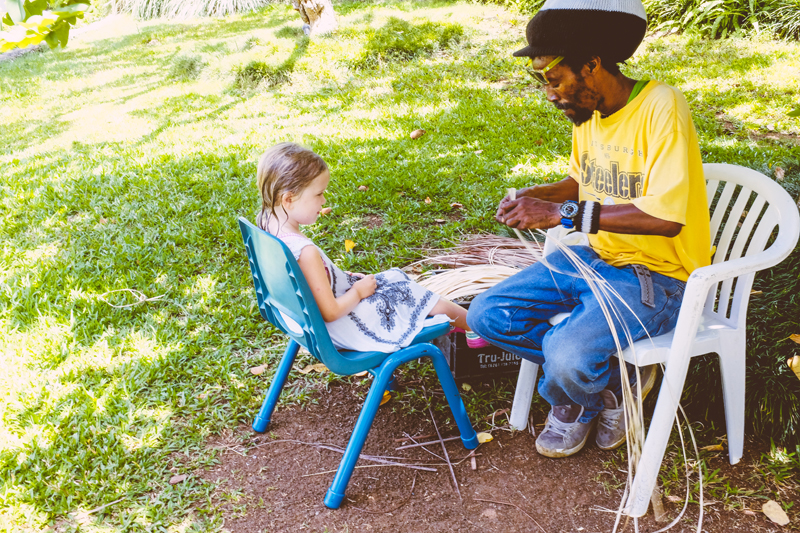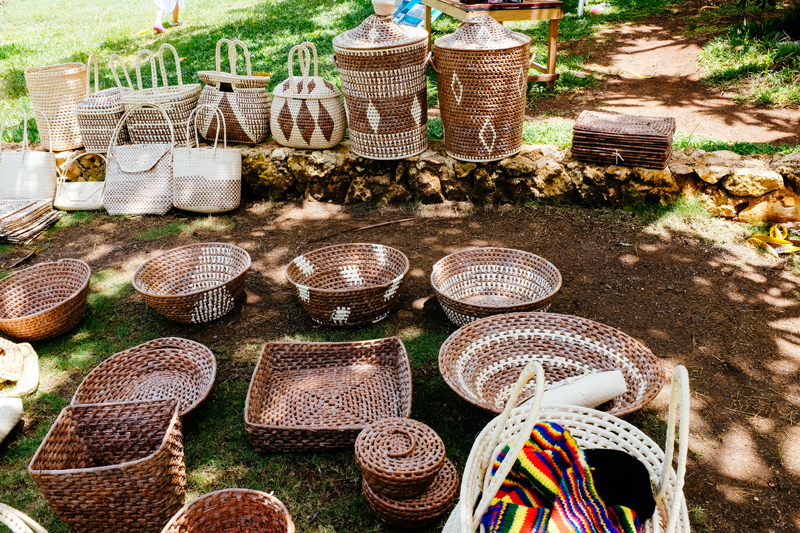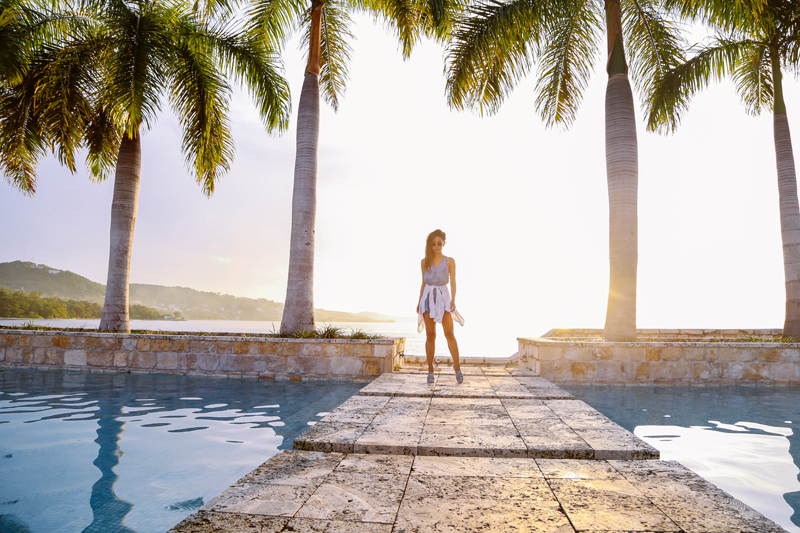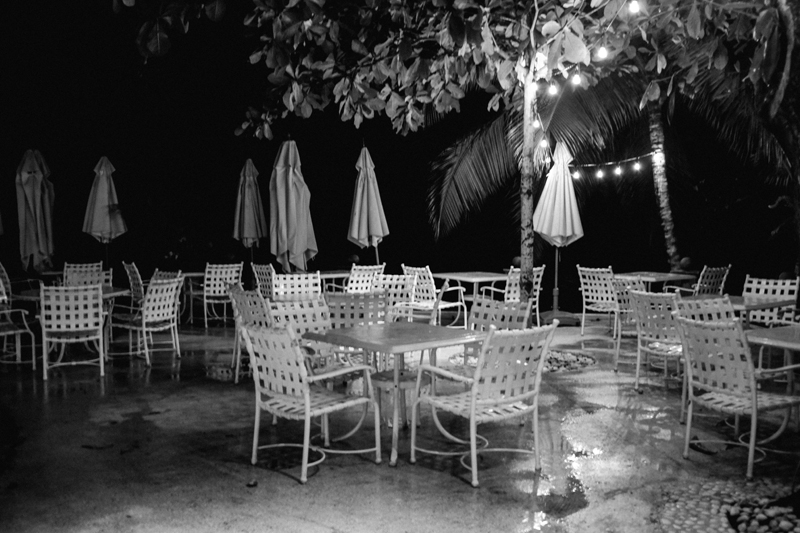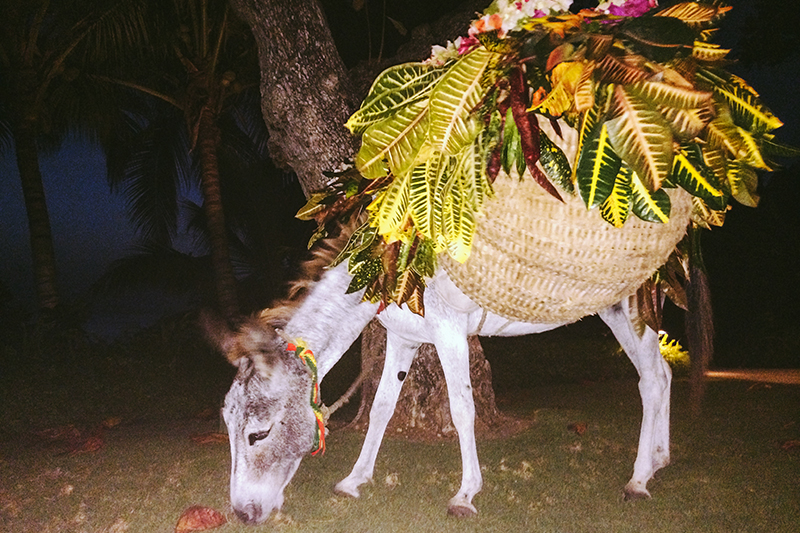 Every night, Round Hill had planned a different dining experience for us guests; everyday with live music and delicious seafood. One evening this wildly adorable donkey appeared, grazing. The little drops of surprises made this trip what it was.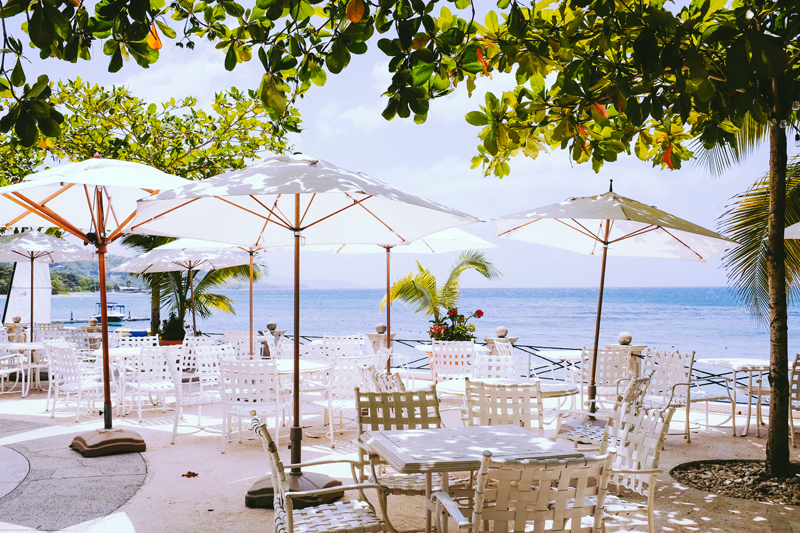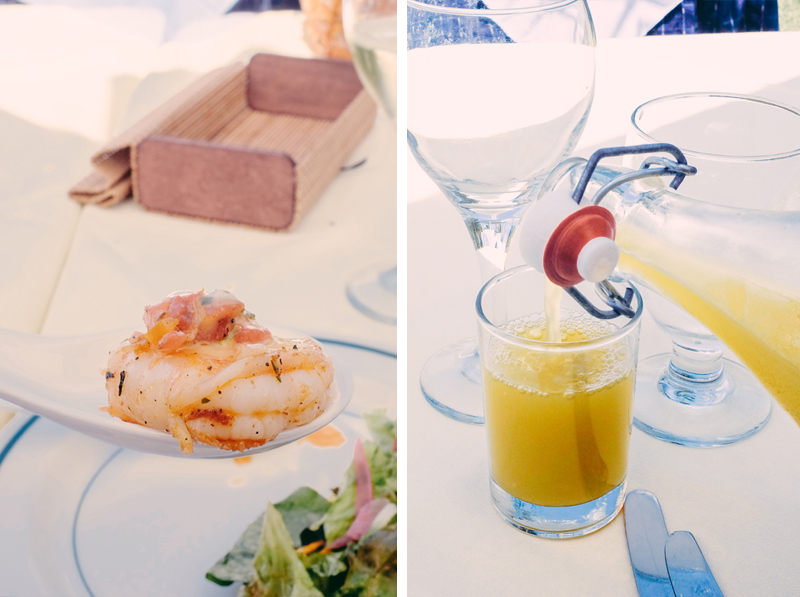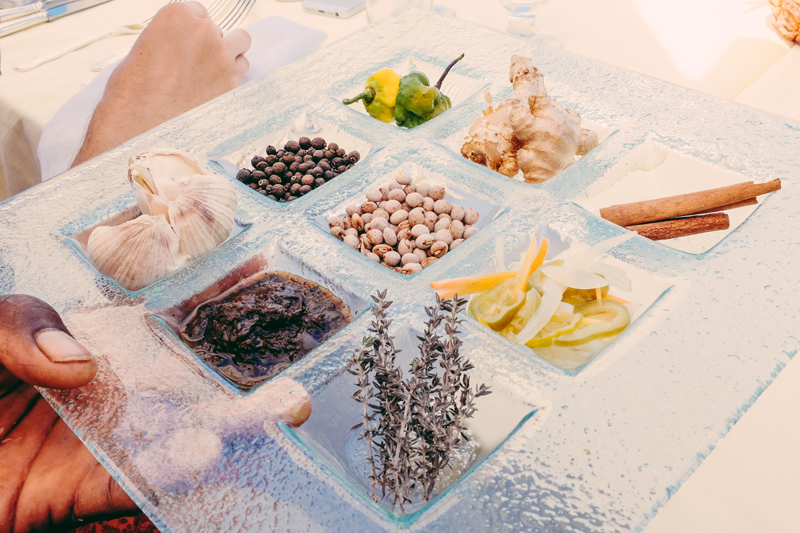 Food prepared for us by Chef Martin Maginley! Thoroughly enjoyed their magical juice concoction, the prawns (again), and of course, the tapenade. That tapenade and their house made plantain chips- devoured like it was nothing. Thank you Chef Martin for the best lunch experience of the trip!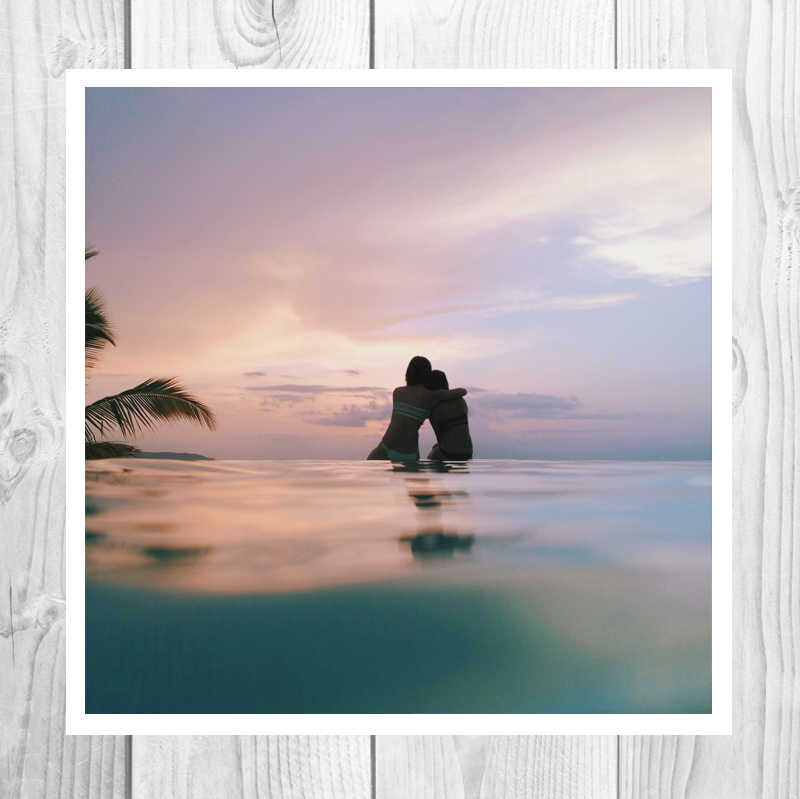 Olivia and I having a little love fest at the infinity pool, watching the cotton candy sunset.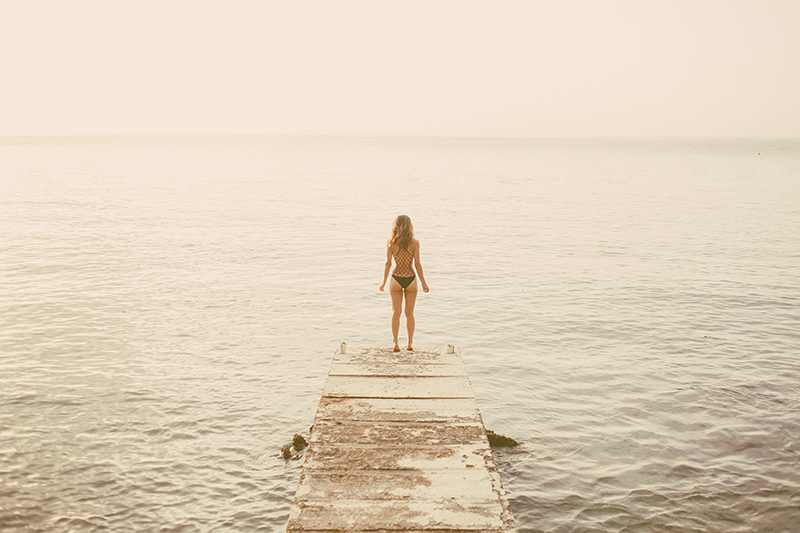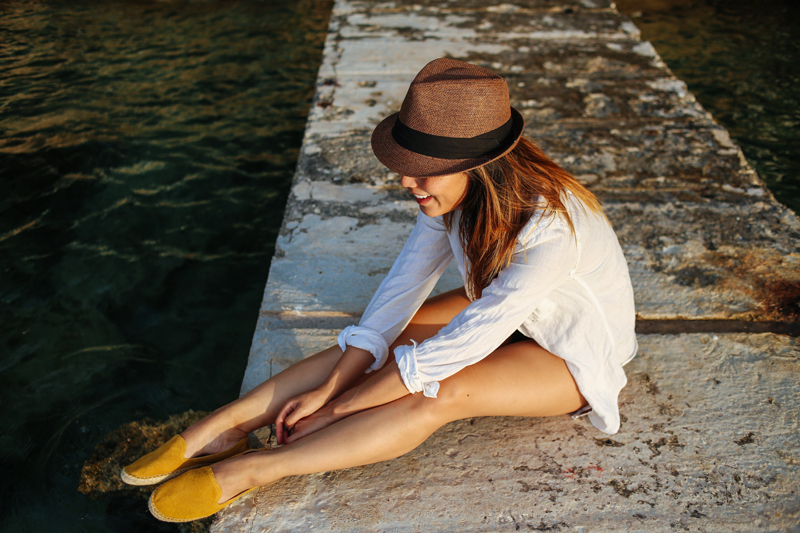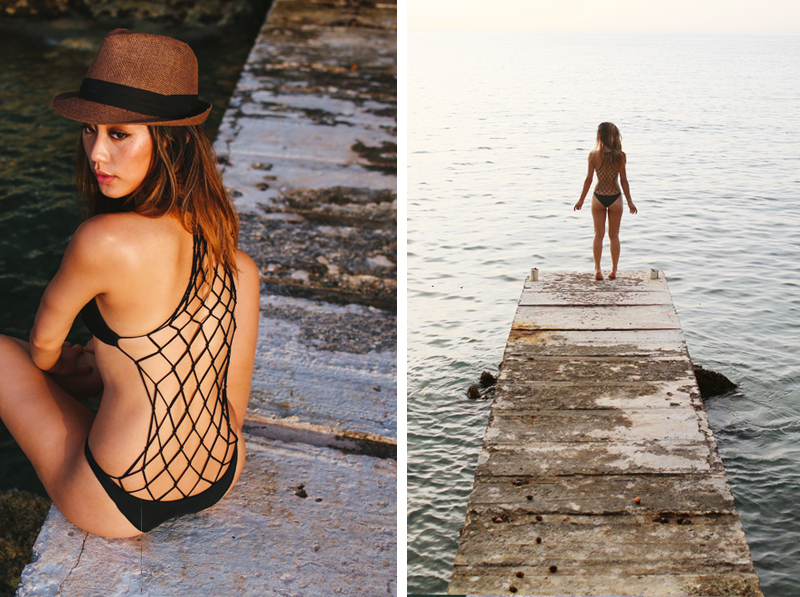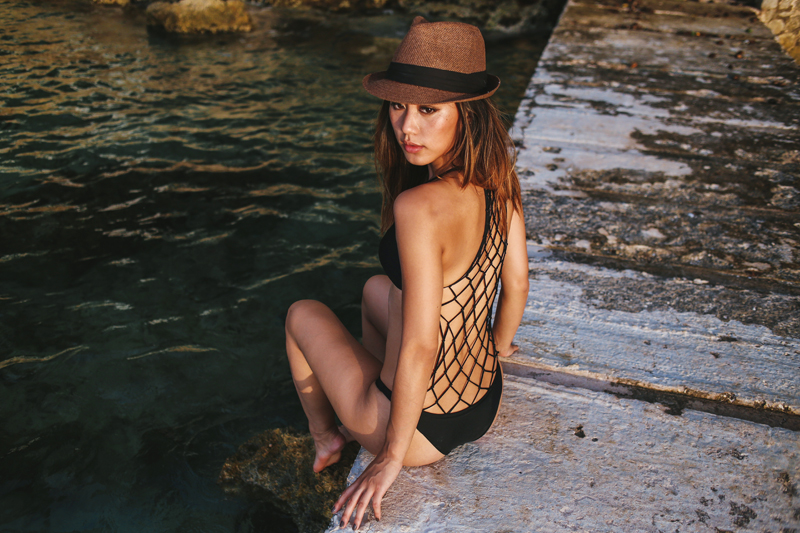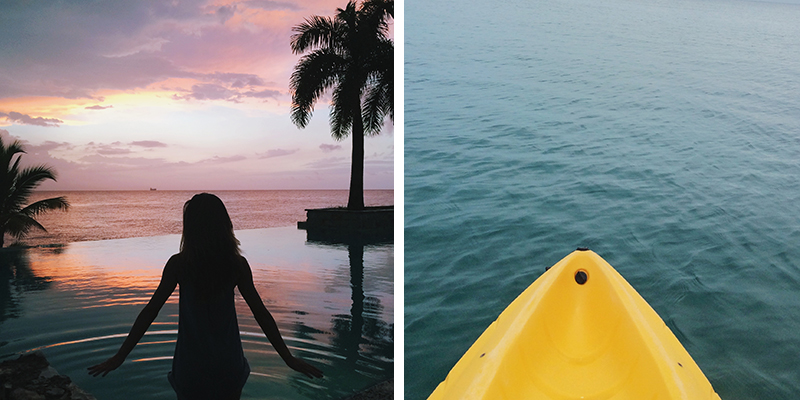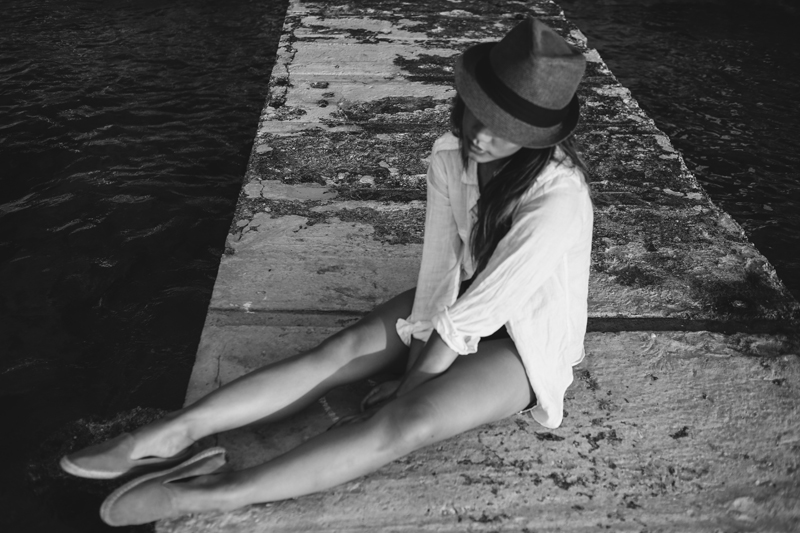 Quiet moments by the dock watching yet again another sunset, in a Mikoh suit and Soludos.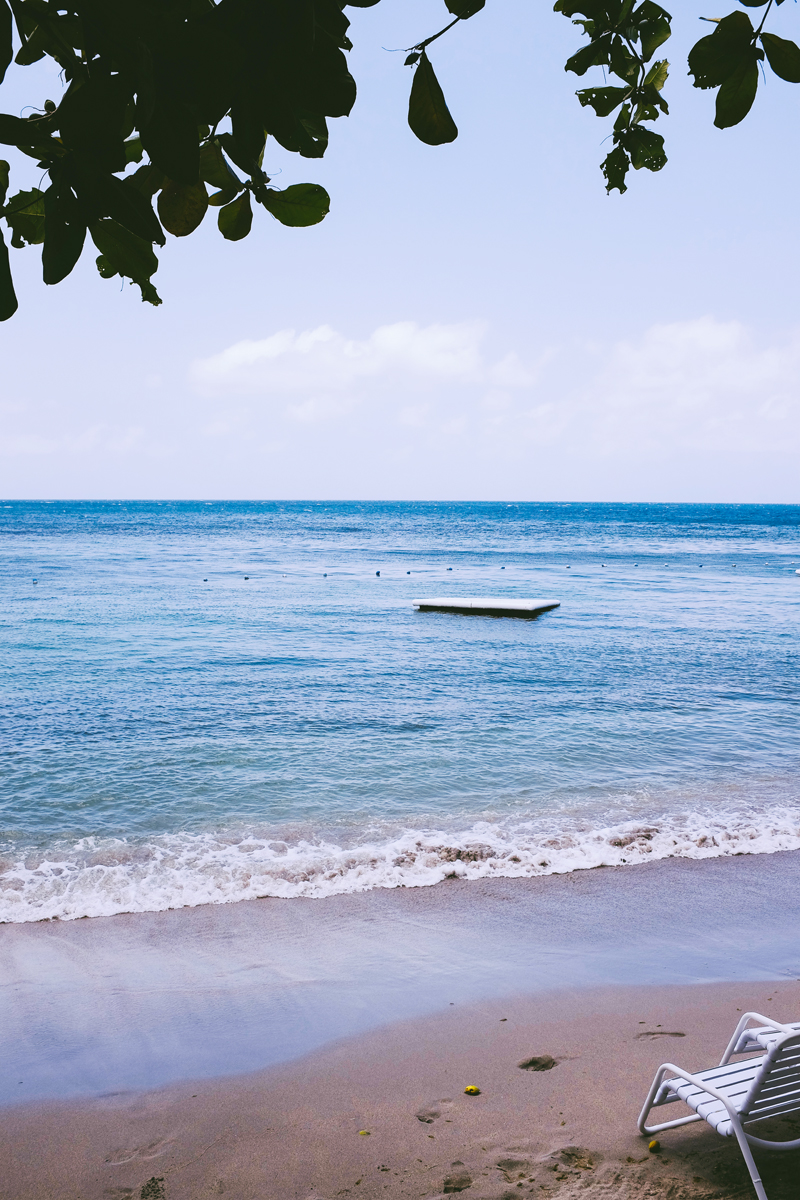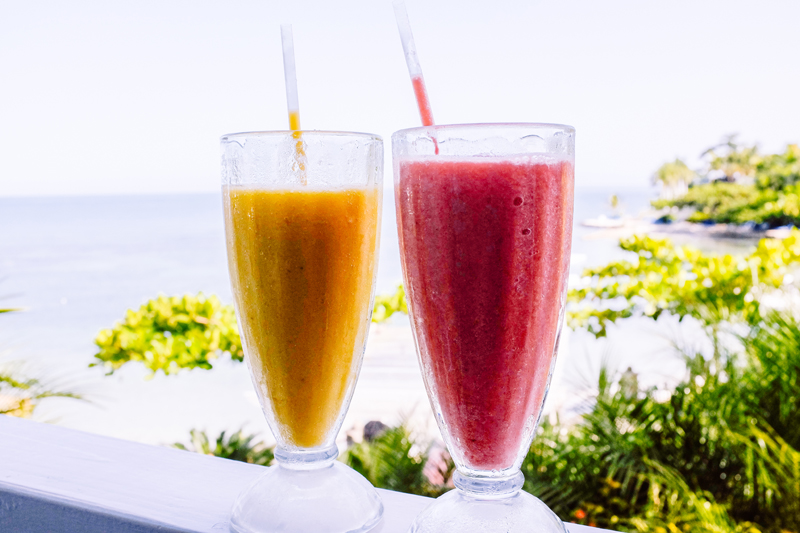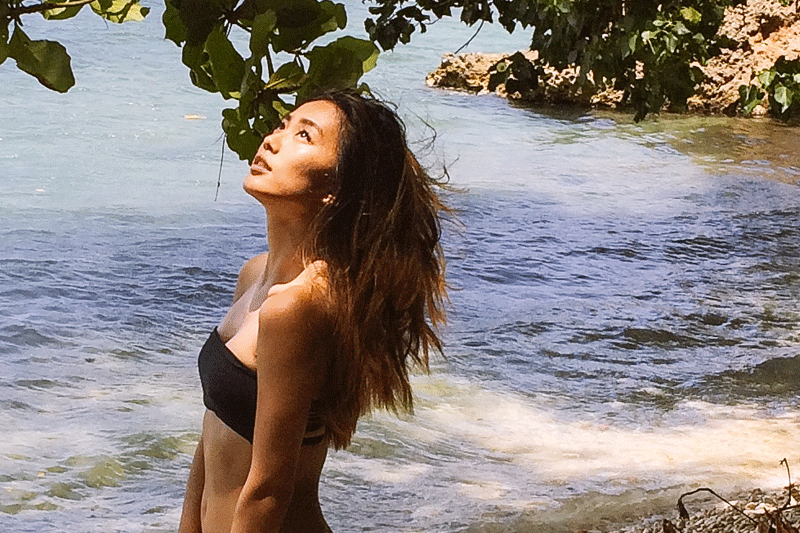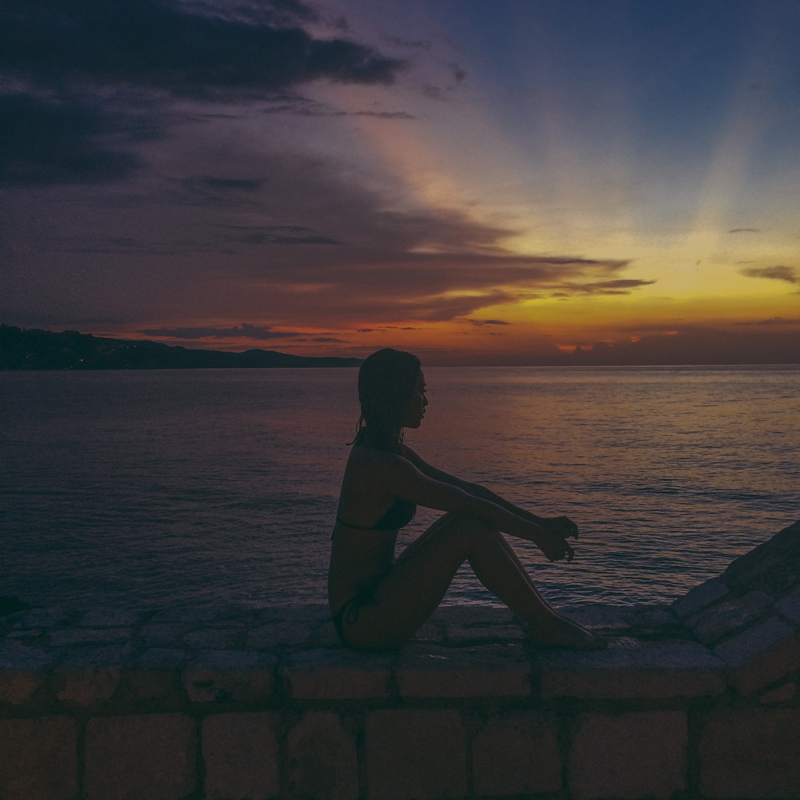 Pensive moment with the last sunset before everyone jazzed up for the cocktail party and dinner. Thanks for the capture, Beca!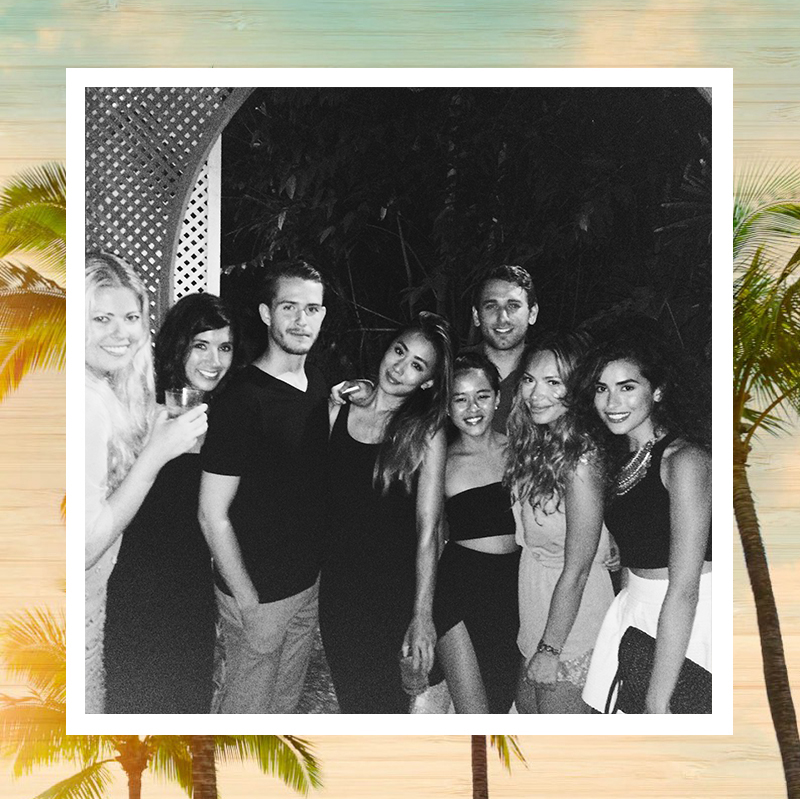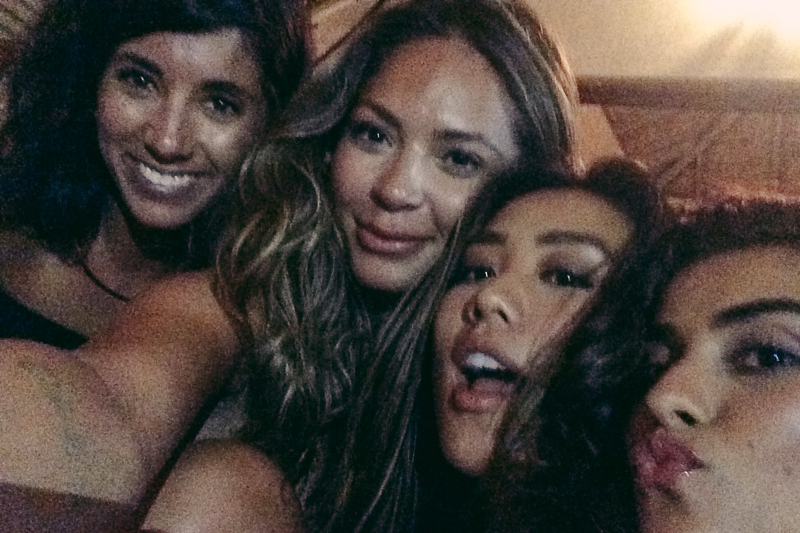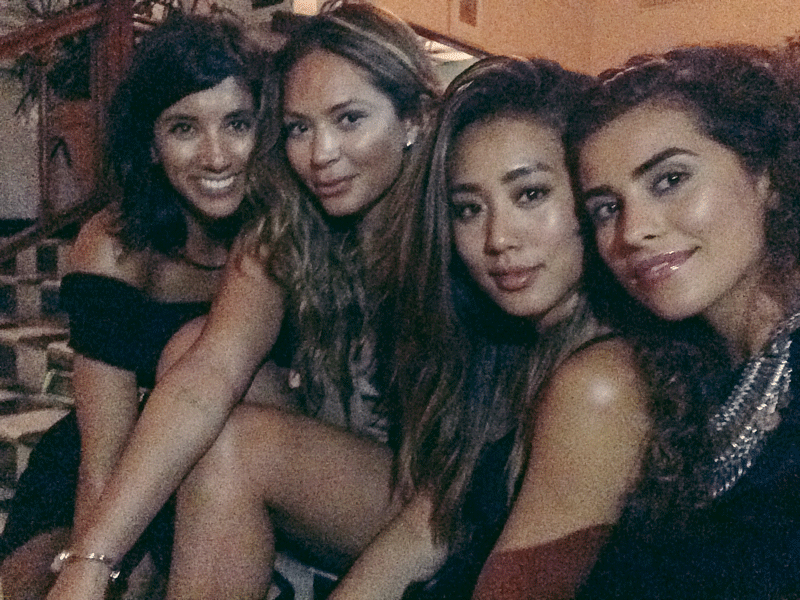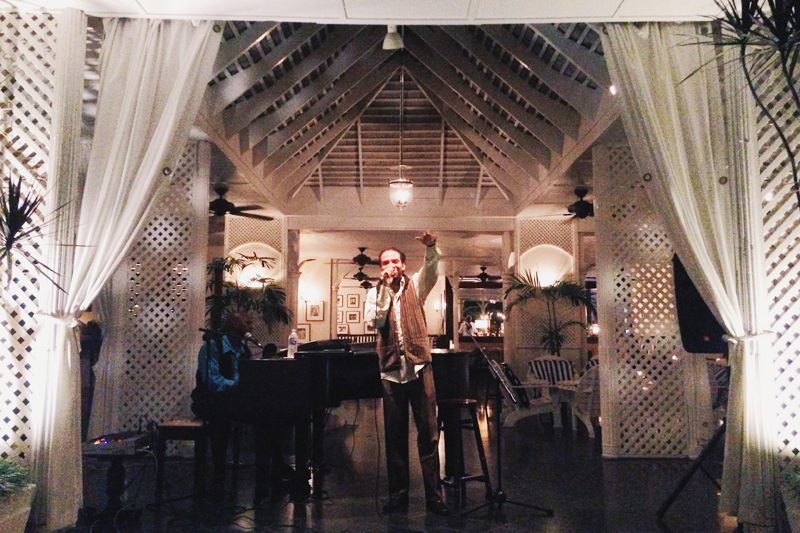 While at the cocktail party, the girls clad in neutrals and for the first time of the entire trip in heels. We ended the night on the best note by starting a small dance party at dinner. Lots of laughter, a little bit (or a lot) of Jamaican rum.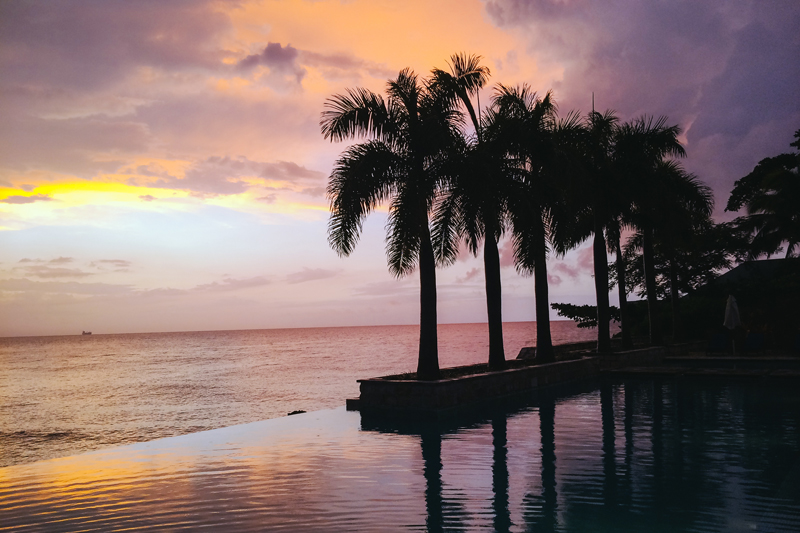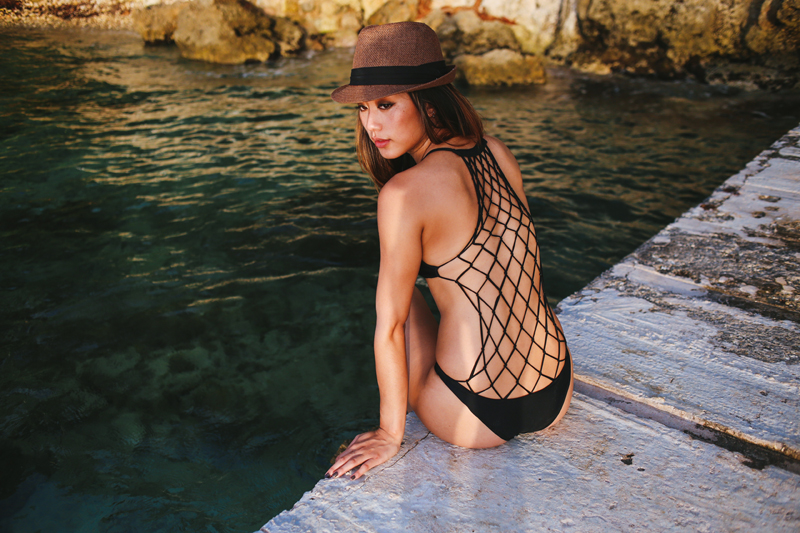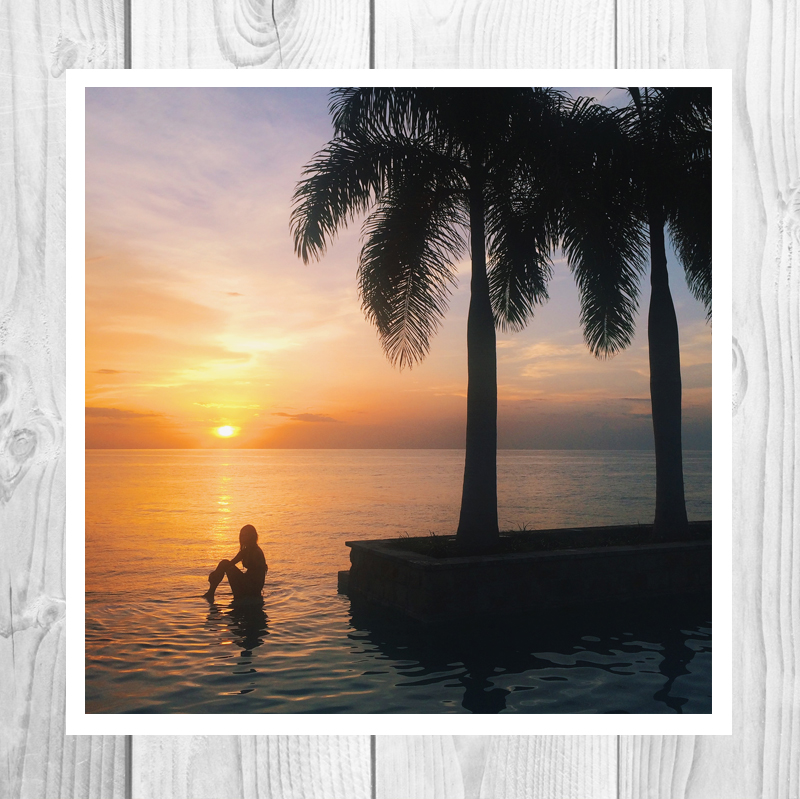 This was one for the books, thanks Montego Bay x