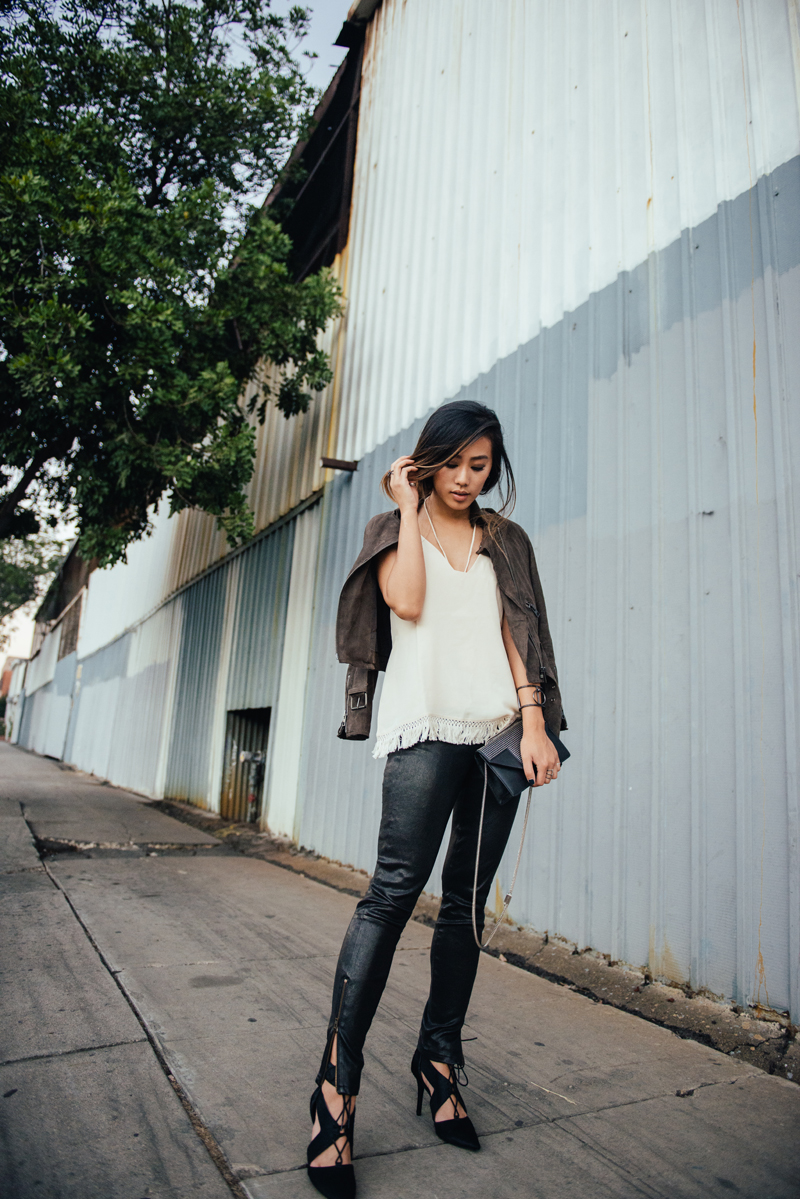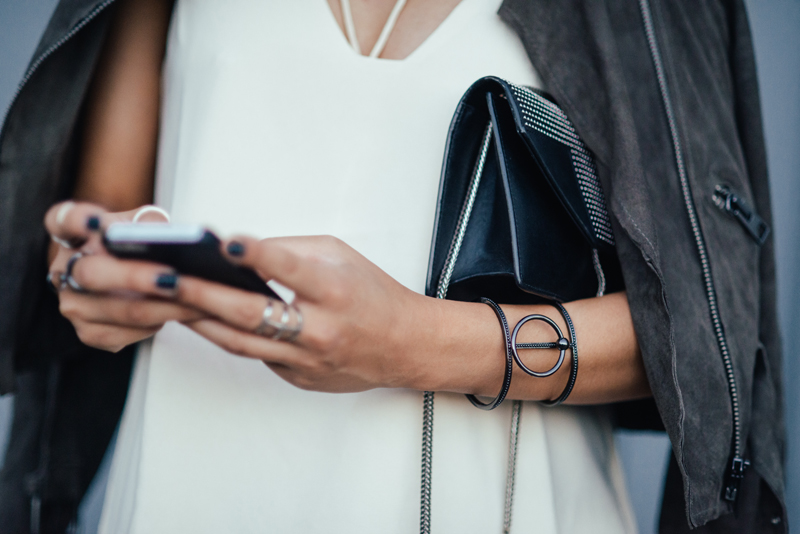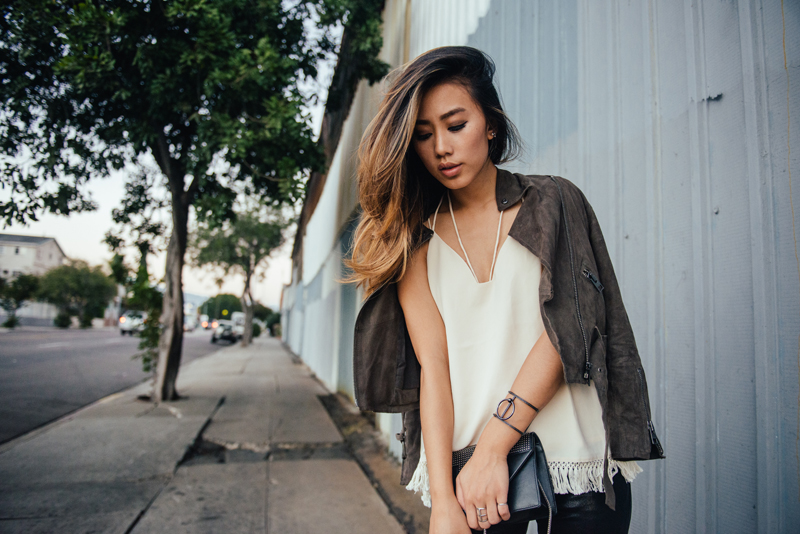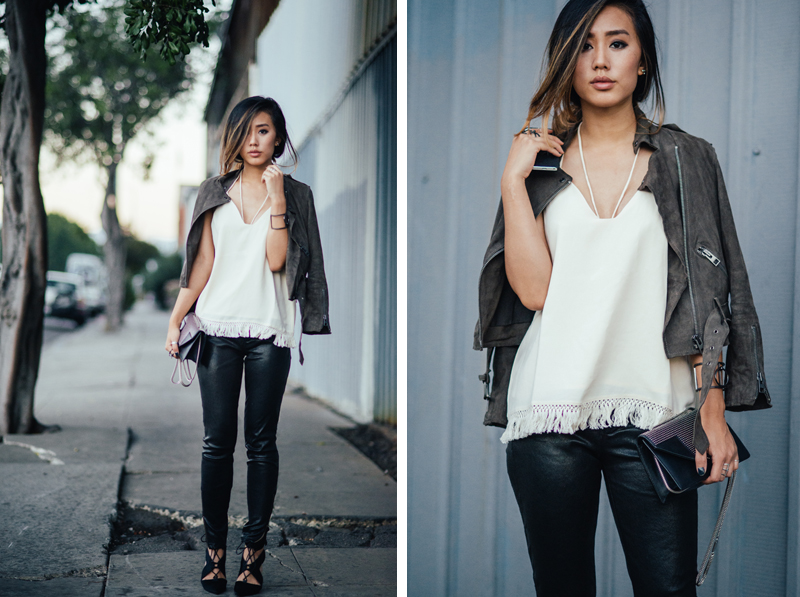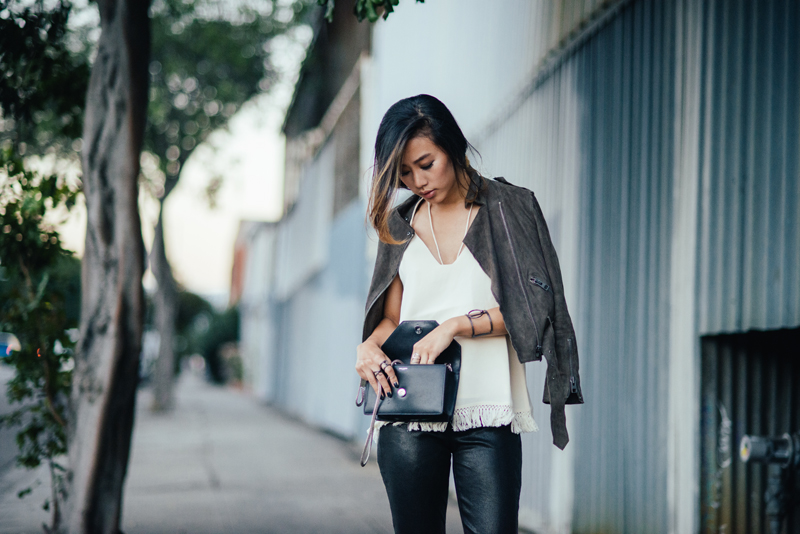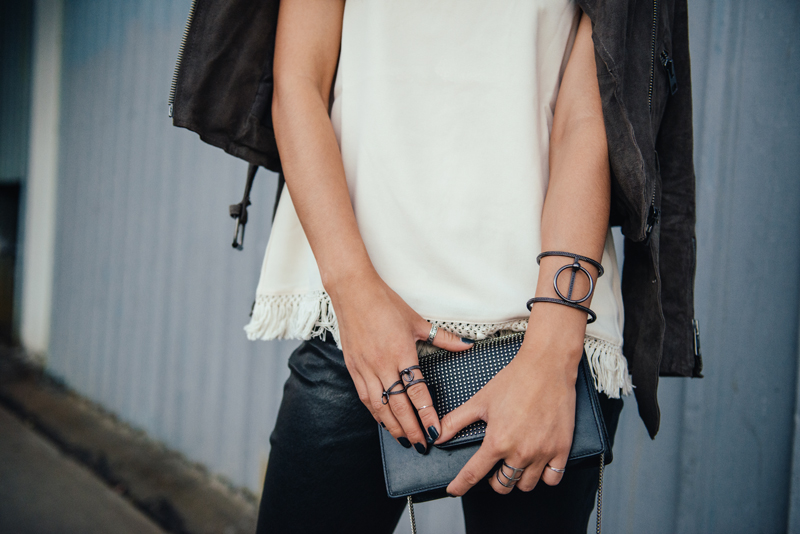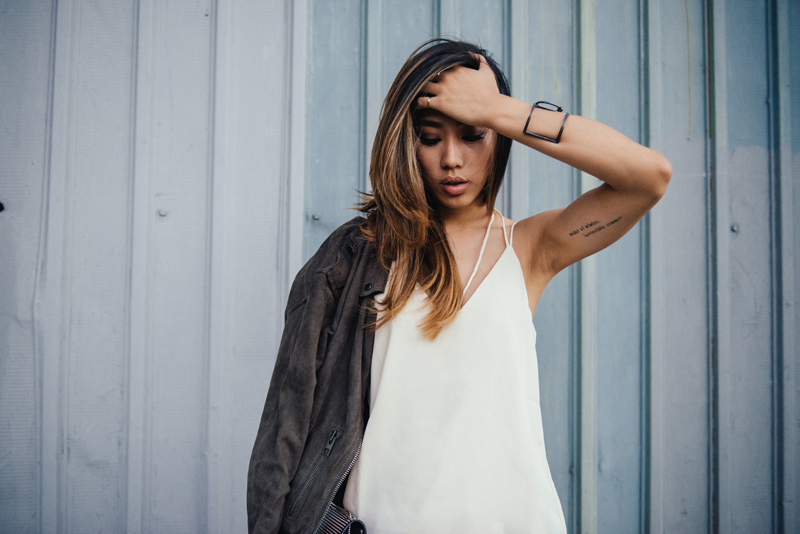 AllSaints jacket, The Coverii top, Madewell leather pants, InStyle for Nine West heels, Saint Laurent mini bag, Luv AJ cuff and rings, Loren Stewart ring

Doing what I always do and grabbed all my favorite items and threw them together here- the suede jacket that I can't seem to leave behind when stepping out, these black leather pants I scored on sale (still my favorite purchase ever, maybe), this pair of shoes that were a pleasant surprise from InStyle x 9W, and my current go-to top for summer nights. This top, from The Coverii, is in my preferred off-white color and has frayed tassels reminiscent of carpet rug ends. Yes. And the straps up top can be tied in a handful of ways- wearing it out for summer nights has been a brainless decision. This is my first top from Coverii, and I'm looking into getting a few more and exploring their dresses. I love the fact that they make their designs in house; not only is quality control that much better but they maintain a keen eye on that 'elevated-basics' aesthetic. In case you purchase anything, use the code 'NEONBLUSH' for 20% off of your order xx

P.S. the winner of the BB Dakota x Baggu giveaway is Jaechon Anderson @inwildness! BB Dakota will be contacting you shortly. Congrats!