Ruffles on ruffles
7/23/14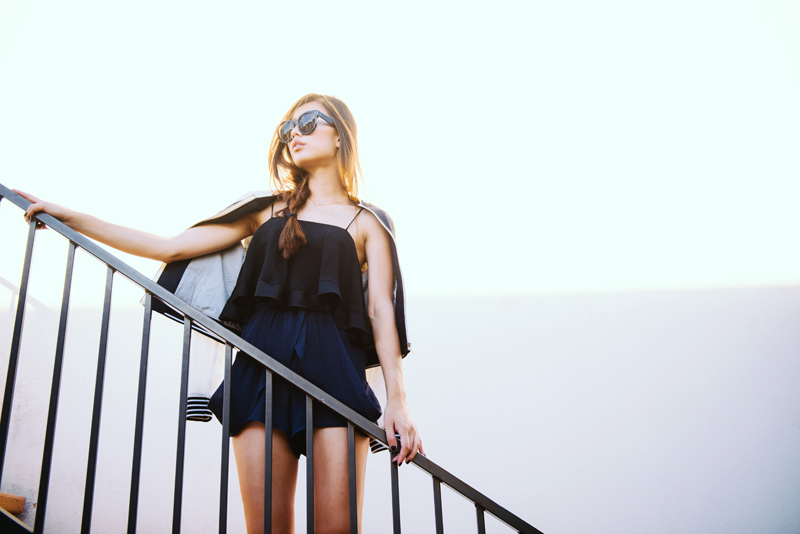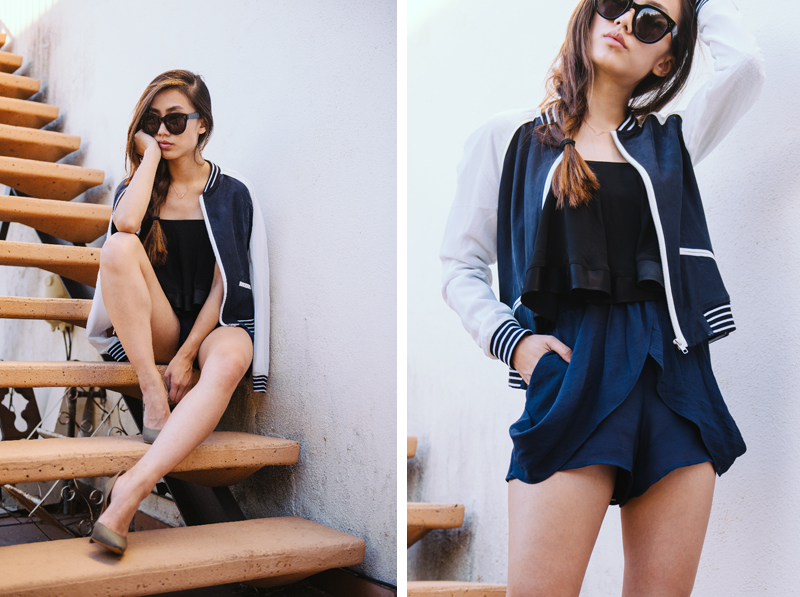 Greylin bomber, H&M top, Kersh shorts, Nine West x InStyle pumps, Céline sunglasses, Phyllis and Rosie necklace

Ah, kind of went MIA for a bit here! Sorry 'bout that. Last week was spent in NYC for a shoot with Joe Fresh and Vogue (can't wait to share with you guys the video), and the days before/after the trip I'd felt a little under the weather. Back in LA and in good shape now, and I couldn't feel better in cropped ruffly tops and tiered shorts. I'm all over things that are fluttery and lightweight, in all colors (and by all colors I mean white, black, navy blue, beige, etc), the easy, thin layers that make this heat much more bearable. I'd been on this top for a while now, but it took on a different look when paired with this tiered short, which splits up the top interestingly.

P.S. if you haven't noticed, I'm reincorporating songs on my blog and added a playlist to the right of this section. Every week I'll be rotating five songs I'm listening to on Soundcloud. Hope you guys enjoy!