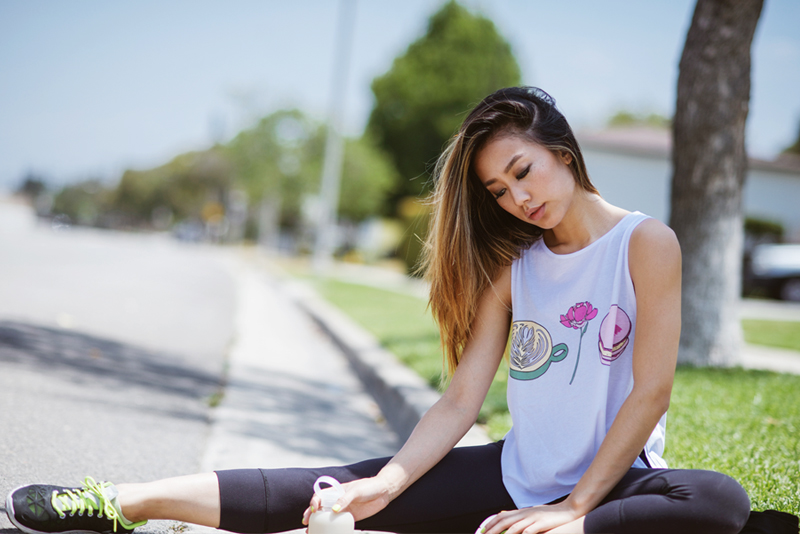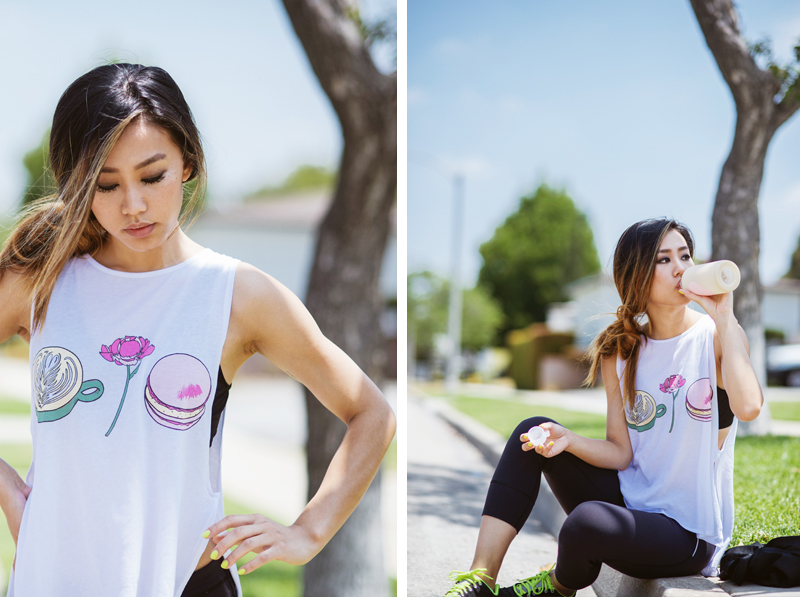 Neon Blush x QTEE muscle tee, Athleta pants, Nike shoes, bkr water bottle

For the past year I've been pretty adamant about keeping a steady work out regimen. Beyond endorphins and feeling great, working out has helped me manage a steady schedule for life in general. Like traveling and eating well, working out has become one of my main contributors of sheer happiness. I'll share some of my work outs in a separate post, but while we're on the topic...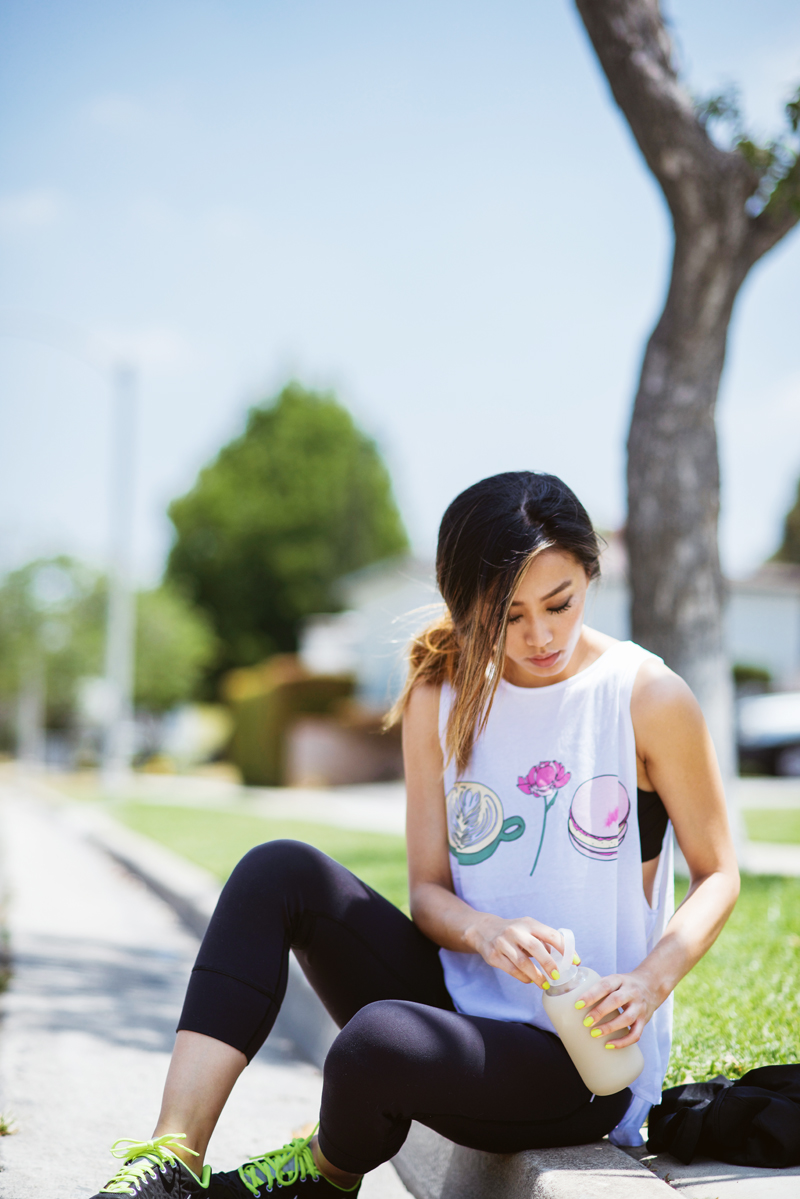 As you've seen from this post, I teamed up with QTEE.com to create two exclusive t-shirt designs. Both styles focus on the things that make me happy, the first on New York and LA, and the second one, seen in the photos above, are of the three things that I really just enjoy (and the three things that happen to pop up on my Instagram feed the most). Like exercise, coffee, peonies, and macarons provide me with a feeling of sheer happiness. The smell of coffee roasting, the look and beauty of peonies, and the taste of a decadent macaron... mm. I coupled all this with my favorite muscle tee cut, which is what I'm wearing above. I absolutely love working out in this muscle tee from QTEE, it's the most airy and freeing- perfect for exercise (especially on a hot day). Don't forget, QTEE also allows you to customize your t-shirt- get yours here!