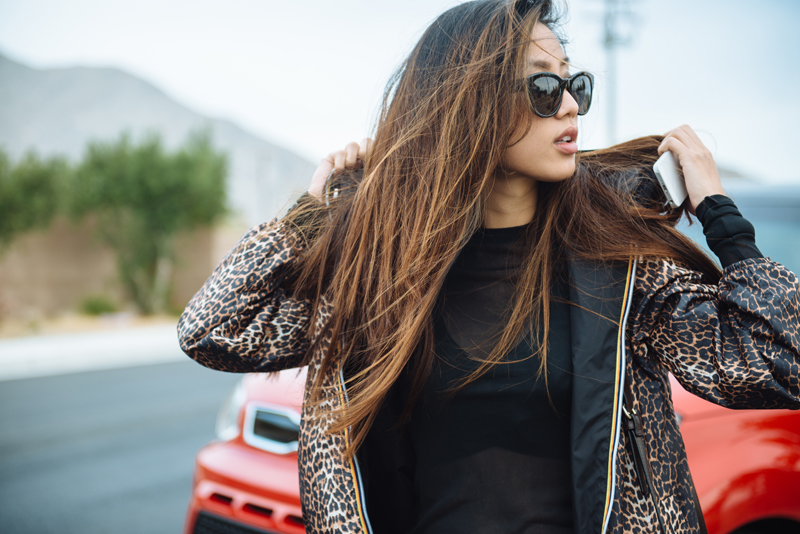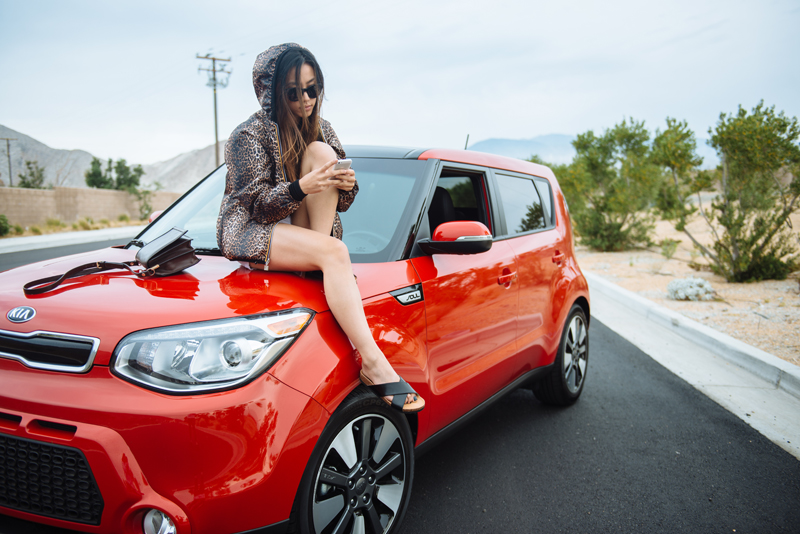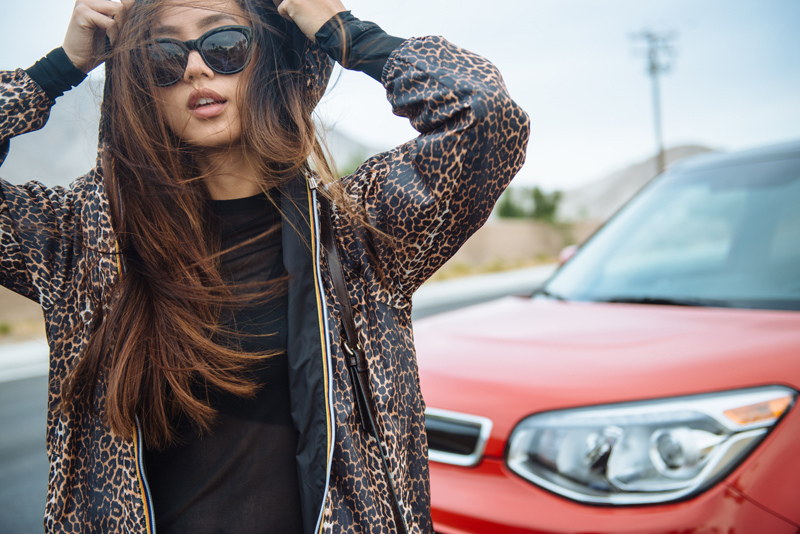 K-Way x Maje jacket, Zara mesh top, 7 For All Mankind denim shorts, H&M sliders, Zara bag, SALT sunglasses

Ahh sorry for going MIA – I ran off to New York and needed to disconnect from the computer screen. It was a great refresh and while at a coffee shop I started thinking about how blessed I am to have been able to travel and experience all the new places this year alone. Parts of Europe, New York, San Fran, Palm Springs, New York again, and uncharted territory, London, coming up soon… while flying abroad is really exciting, sometimes the simpler, shorter trips taken with your friends by way of car are the most memorable. Coachella still remains one of my fondest memories of all time (I know, I can't shut up about it).

Driving to Coachella during weekend two was so fun – I took a 2014 Kia Soul to Indio with an appropriate Coachella line-up playlist on blast, windows down and sunroof wide open with an abundance of sunlight pouring in. Taking the Soul to Coachella worked out perfectly. The size allowed my girlfriend and I to pack all our stuff efficiently and still enjoy an ample amount of space to enjoy the ride—something that's a must for road trips. And I can't even start on the sound system- the ride to Palm Springs was smooth and easy, not only on the road but on the ears, too. Well equipped with Infinity speakers, the Soul made the songs we played sound upfront and present – does that make sense? Kind of like actually watching an artist perform their song. That good.

Much like the trip to Coachella in its entirety, taking the Soul was an absolute experience in itself. A lot of the experience was lent from surprise-factors, which stemmed from its crazy good sound system, the power (gotta love that torque) even while being fuel-efficient and energy saving, and the roominess despite the compaction of the car. Oh, and who can forget the ambient mood lighting for the late night trips back from Coachella grounds to our hotel. Unforgettable times. Thank you Kia for doing our road trip right!

P.S. this weather proof jacket from K-Way x Maje was the best accessory for unreliable Indio weather – lightweight for the heat but enough to shield from the wind and sand that came my way. Love it.

P.P.S. expect for a more frequent posting schedule coming up - I've been documenting outfits that I need to unload soon or else it'll be way, way past season haha.