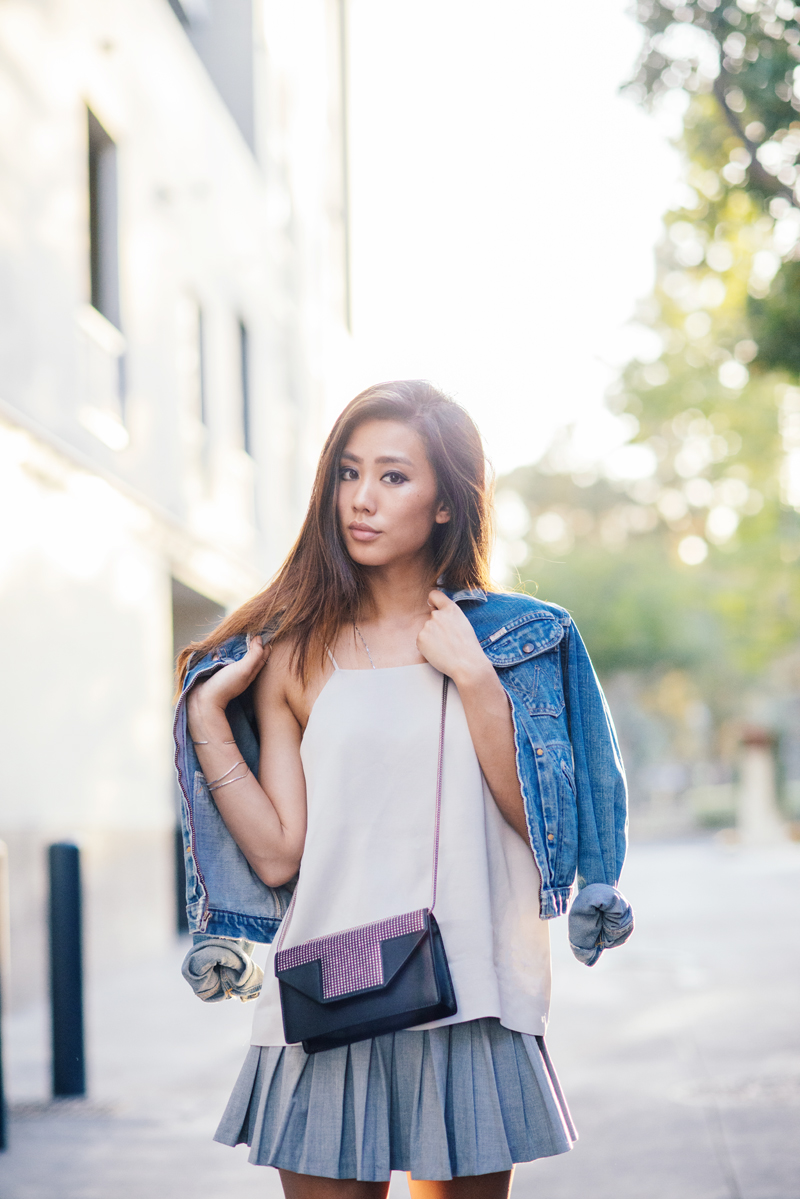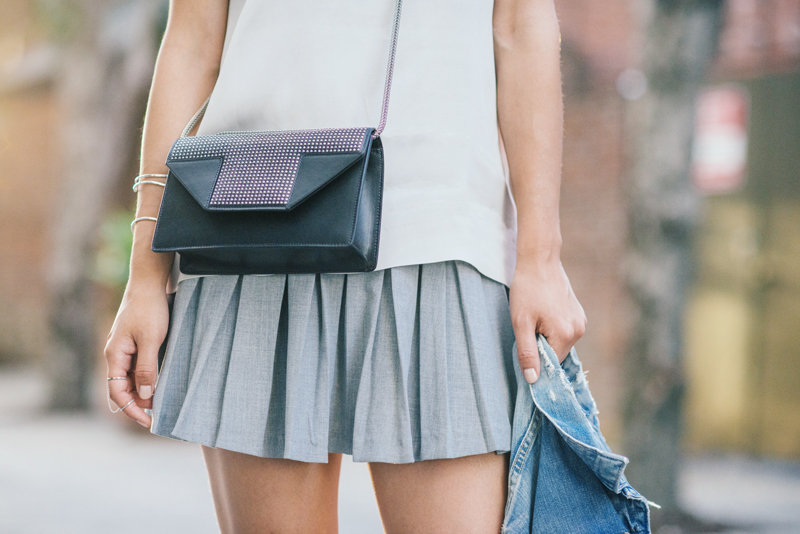 H&M top, Zara skirt, Wrangler denim jacket, Saint Laurent bag, Stella & Dot and Phyllis + Rosie cuffs, Wanderlust + Co rings

Here in LA it already feels like we're in the thick of summer and when I step out, the last thing I want to feel is extra weight or clingy fabric on me. This translates into stepping out in shapeless tops, open, a-line pleated skirts, and maybe the most crucial accessory of the season: a mini cross-body bag. Because who wants to lug around a heavy shoulder bag when the heat already feels all too-consuming? I know the cross-body has been around for a minute but I'd been on the look out for THE one--the right shape, structure, leather type--and finally found it in this Saint Laurent beaut from Gasmy. One that met all of above with an added touch of detail- the small silver studs did it for me.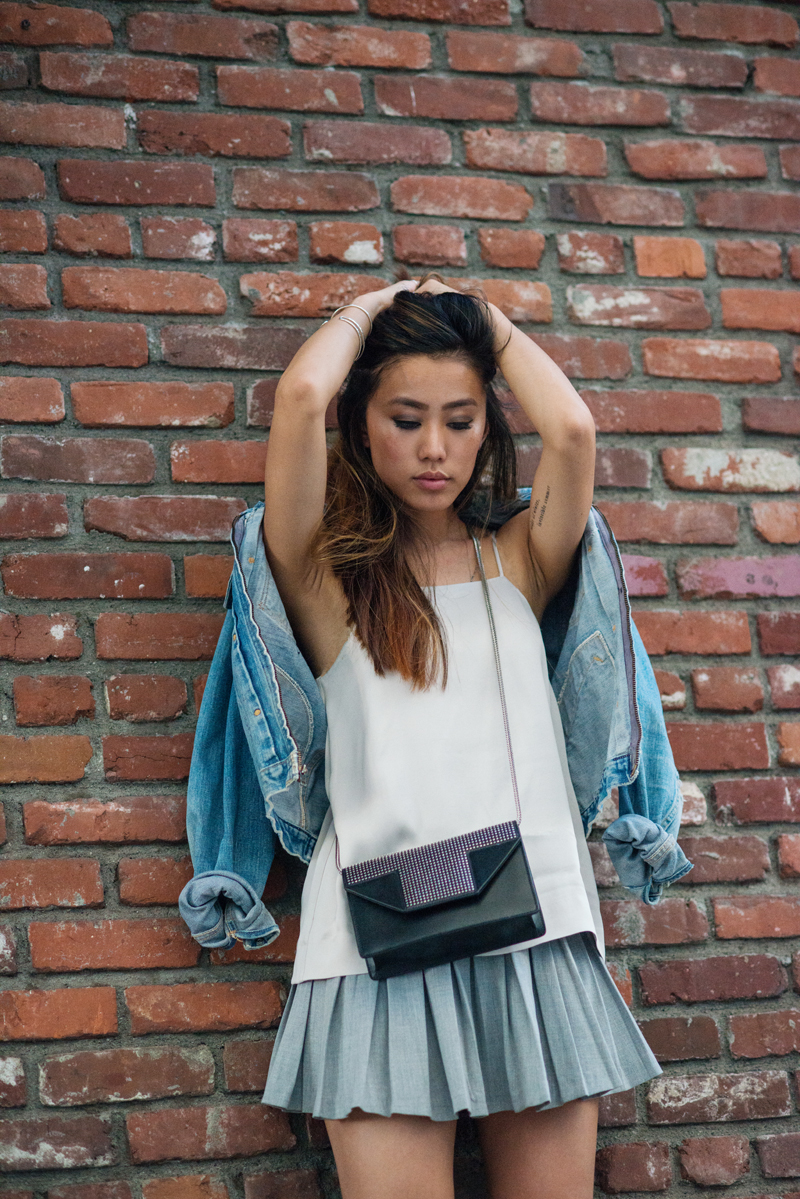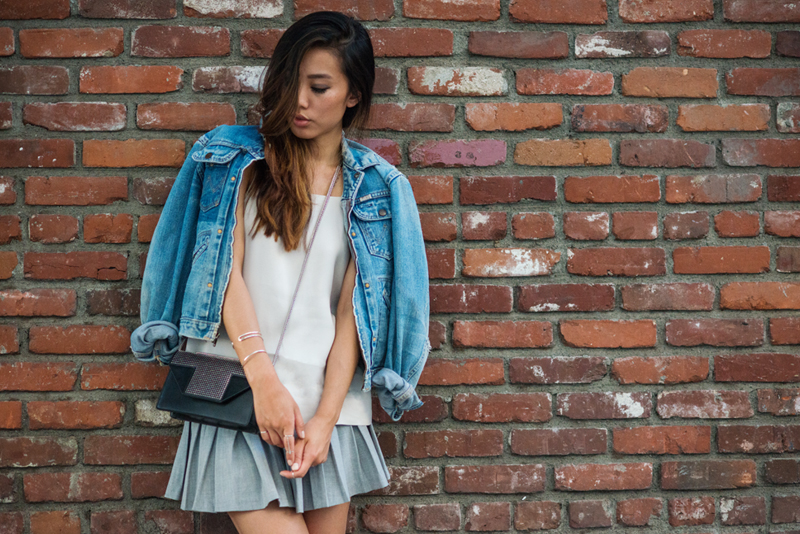 The little things that elevate basics--necklines, pleats, discreet studs--are what make it perfectly okay for me to continue purchasing things in my wide color spectrum of neutrals. You know, for easy dressing and for effortless integration with other classic basics, like this denim jacket. When the heat finally gives in to some evening time breeze, a broken-in rigid denim jacket goes over the pleats and studs- done.