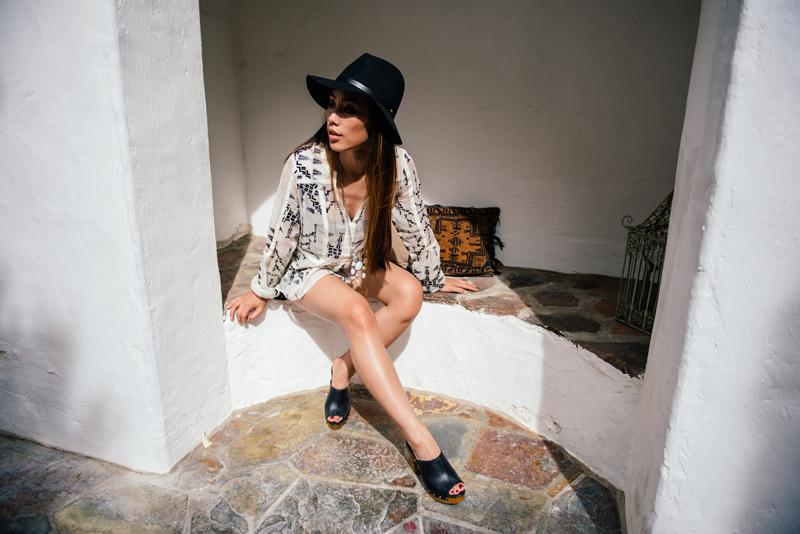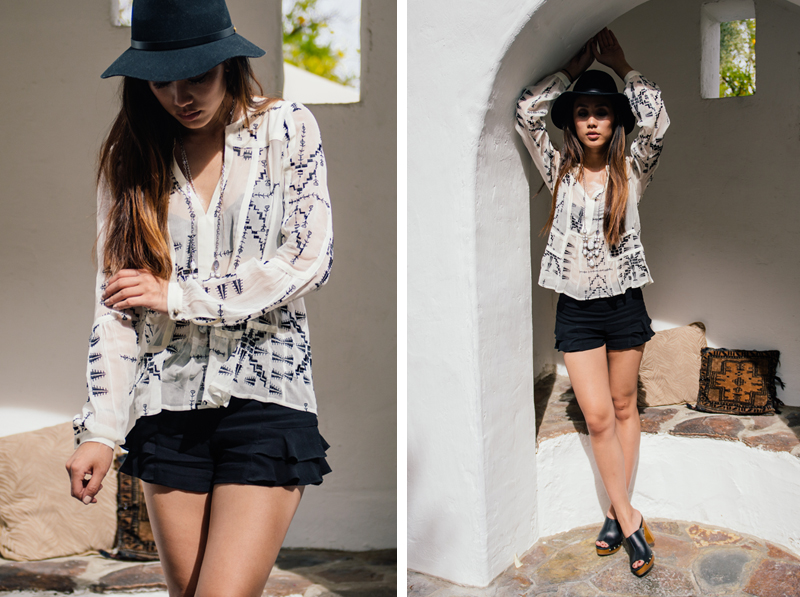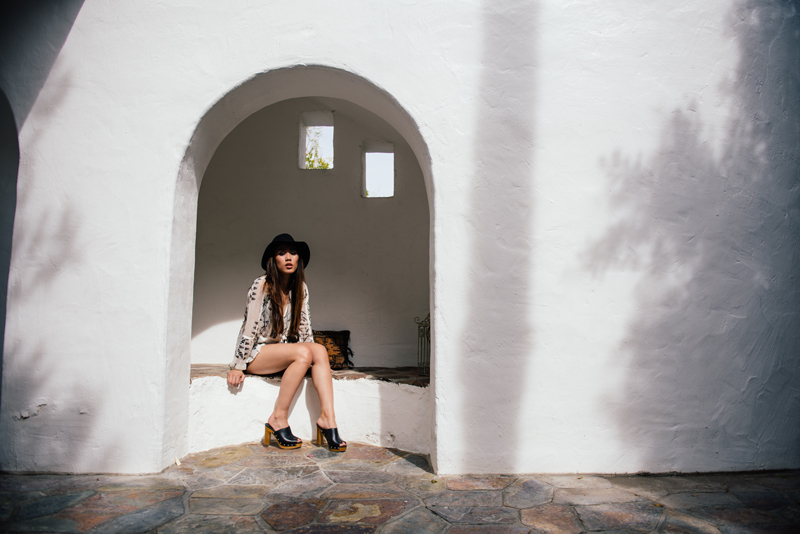 Cynthia Vincent blouse and shorts, Rag & Bone hat, Capwell Co. necklace, UGG mules

Olivia and I headed over to Palm Springs with the Cynthia Vincent crew Thursday afternoon - it was a gorgeous day, us both clad in our favorite Cynthia Vincent pieces from spring and in a car packed with insurmountable boots, dresses, bikinis, snacks, beverages, and everything else in between. As soon as we settled into our beautiful abode, Olivia and I headed over to the Korakia Pensione to unwind and bask in its unbelievable beauty (more on that below). Despite having only slept one hour (slept? Napped maybe more like it? Or really just shut my eyes for a little bit ha) the night before, our quick journey over to Palm Springs was so, so exciting - I didn't even nap then. This would be my first time experiencing Coachella and I was more than ecstatic to go with such a great group of girls.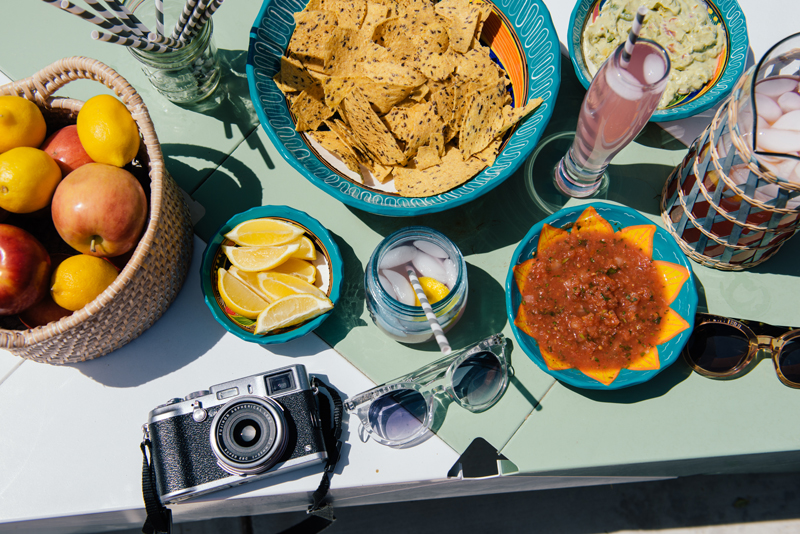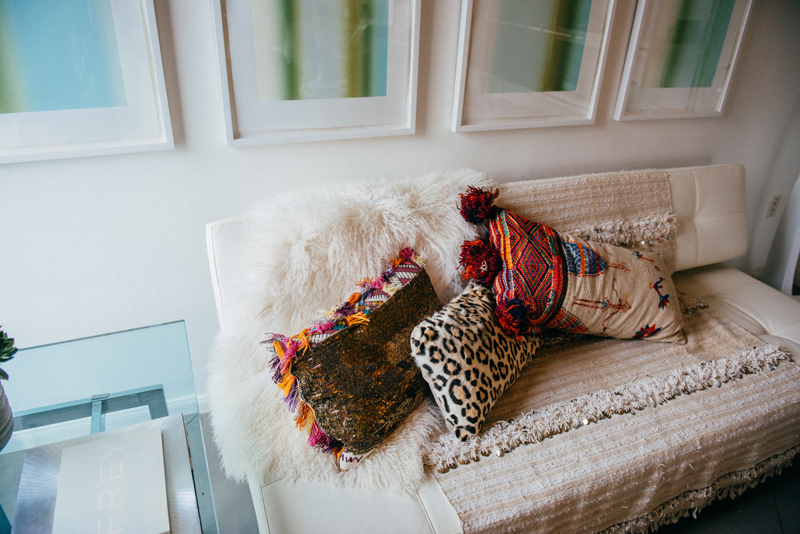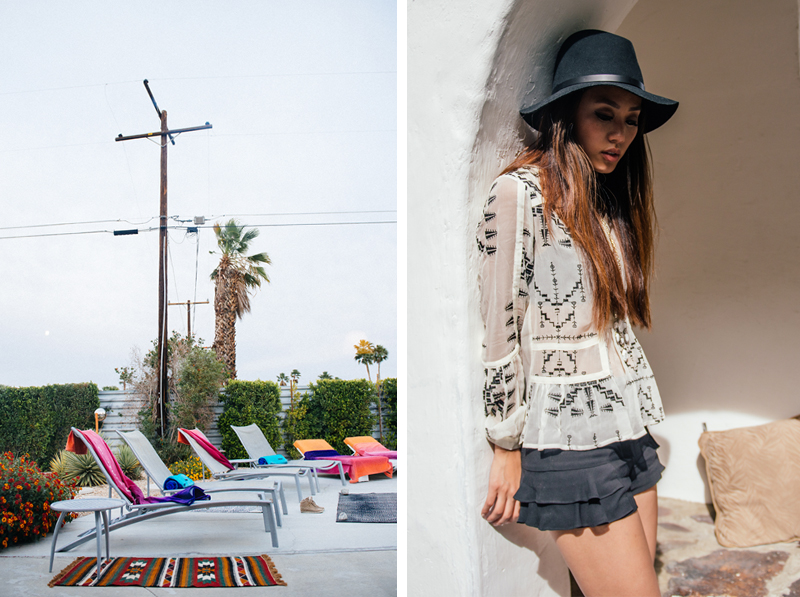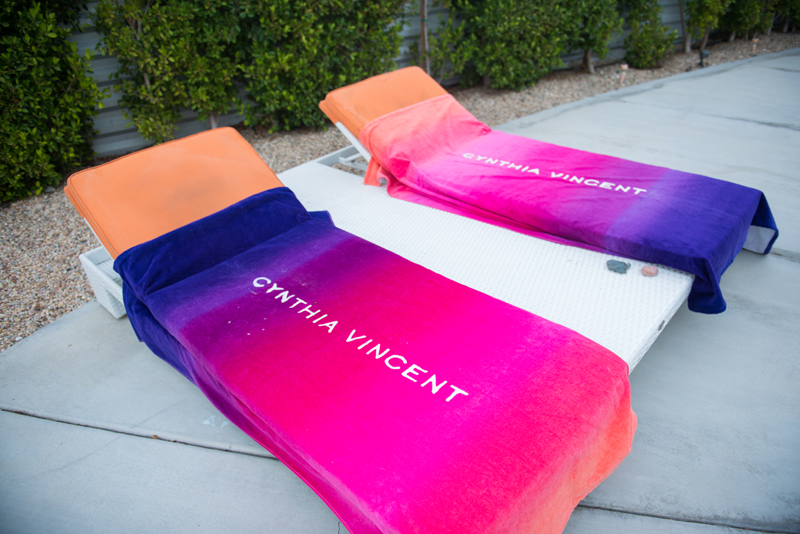 Straight to the snacks, and pretty much our diet for the next three days: flax seed tortilla chips, lots of guac and salsa, and spiked pink lemonade. Perfect. Lindsey from CV was THE best hostess/cool older-cousin-I-never-had. Unpacked our belongings, dipped our feet for a few and then Olivia and I went over to the Korakia to soak in the calmness before Coachella.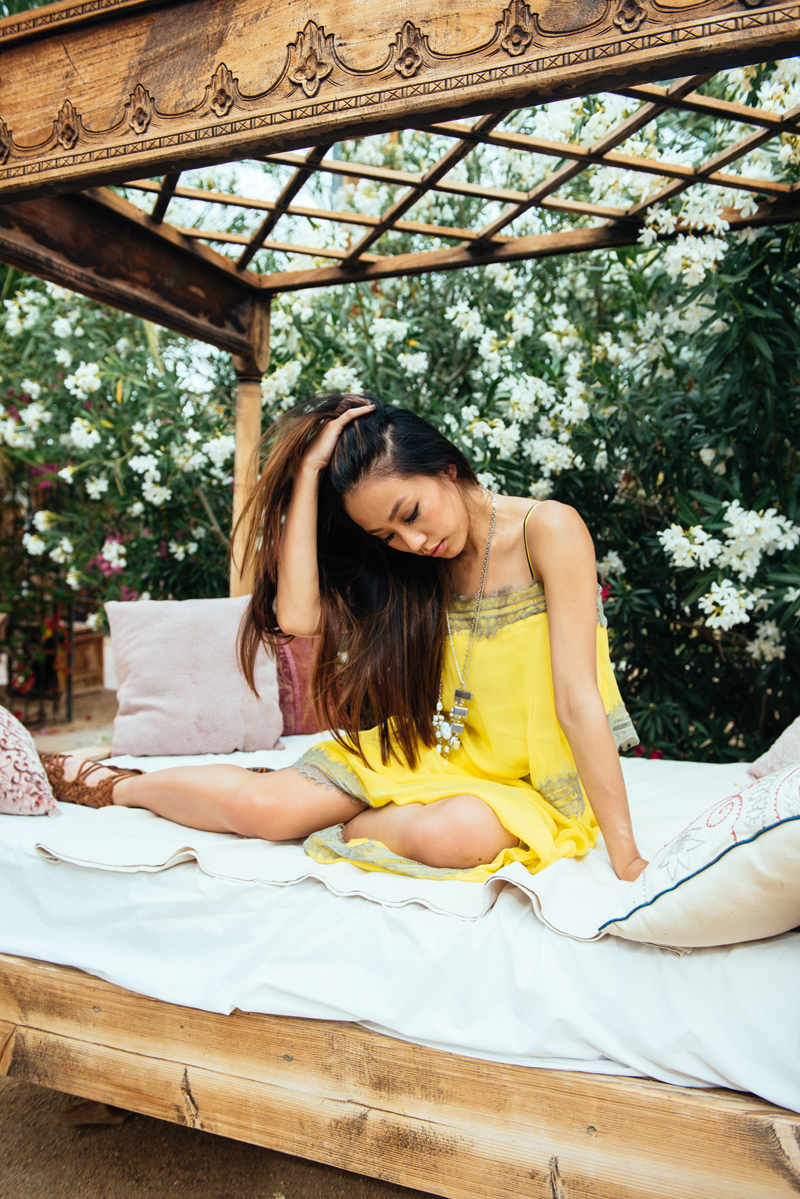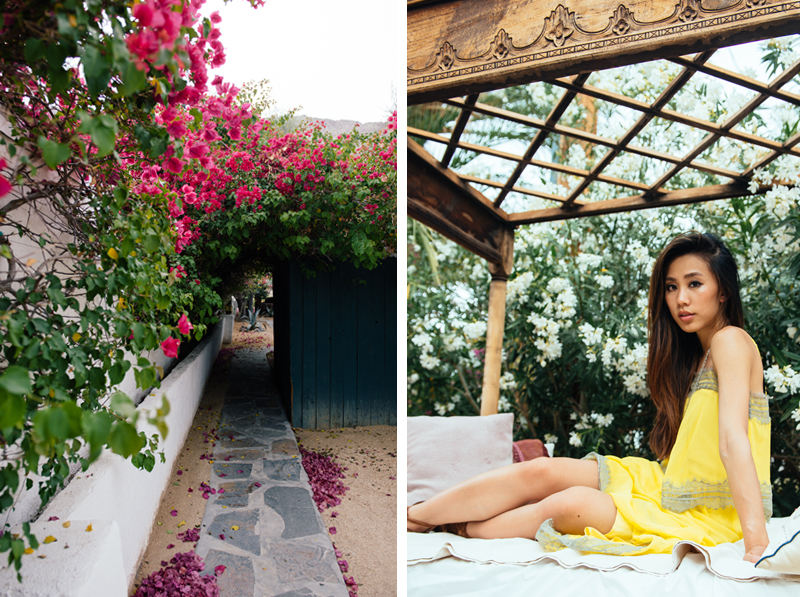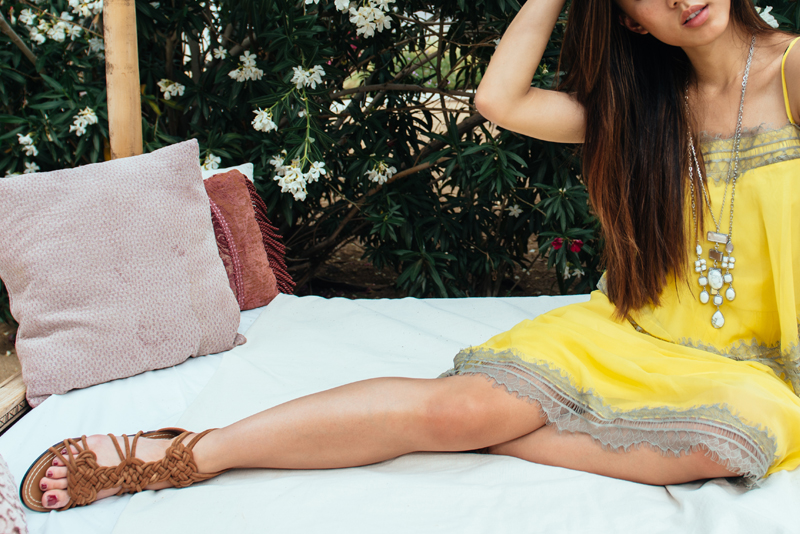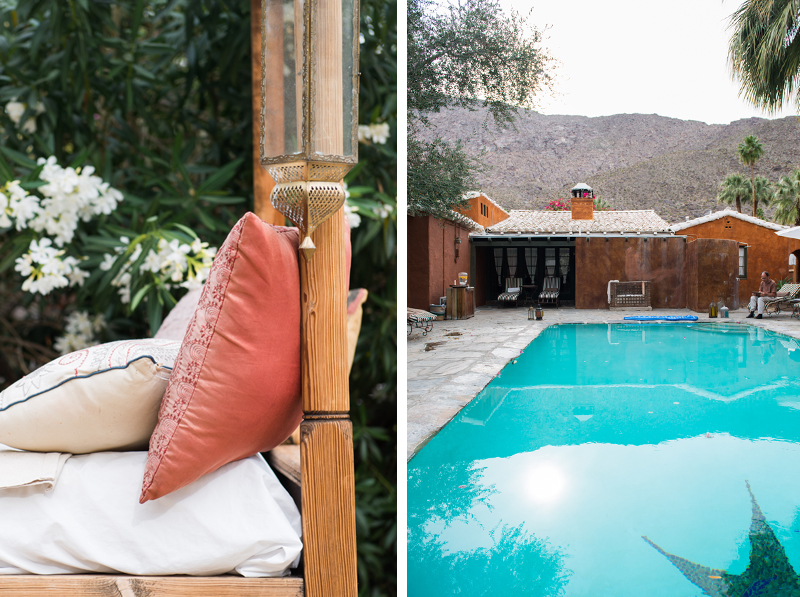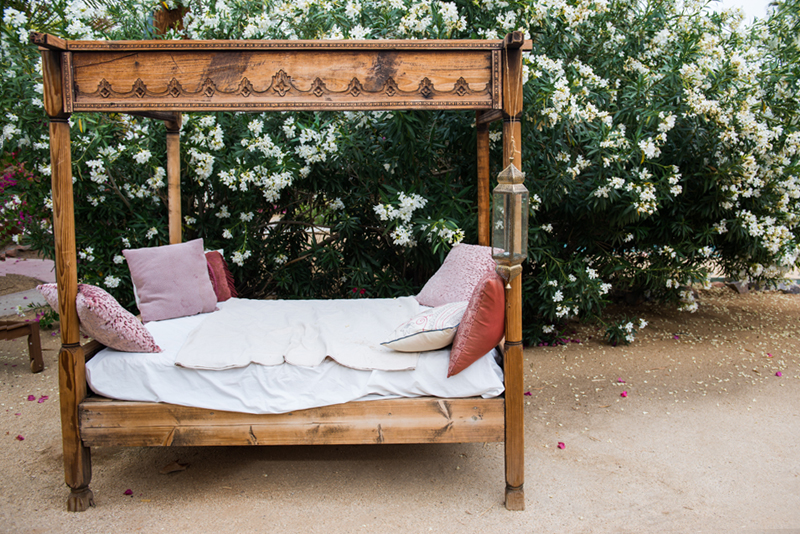 Cynthia Vincent dress and sandals, Capwell Co. necklace

As Lindsey was setting the house up for the weekend, Olivia and I retreated to the Korakia, a gorgeous (this is an understatement) escape in the land of desert escapes. This gem housed two villas, one Moroccan inspired and the other Mediterranean - both equally magical and in all ways perfect. Serene, beautiful, and so alive. Olivia and I couldn't stop fawning over every inch of the Korakia, and once you've visited, you'd understand. Anyway, that about wraps up our Thursday, Coachella Eve! I'll post some more photos on the days that followed in a post tomorrow. Happy Wednesday xo