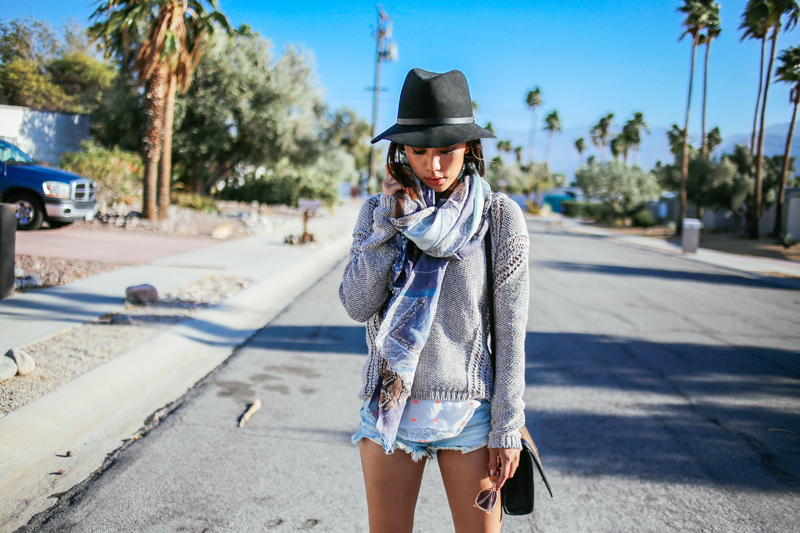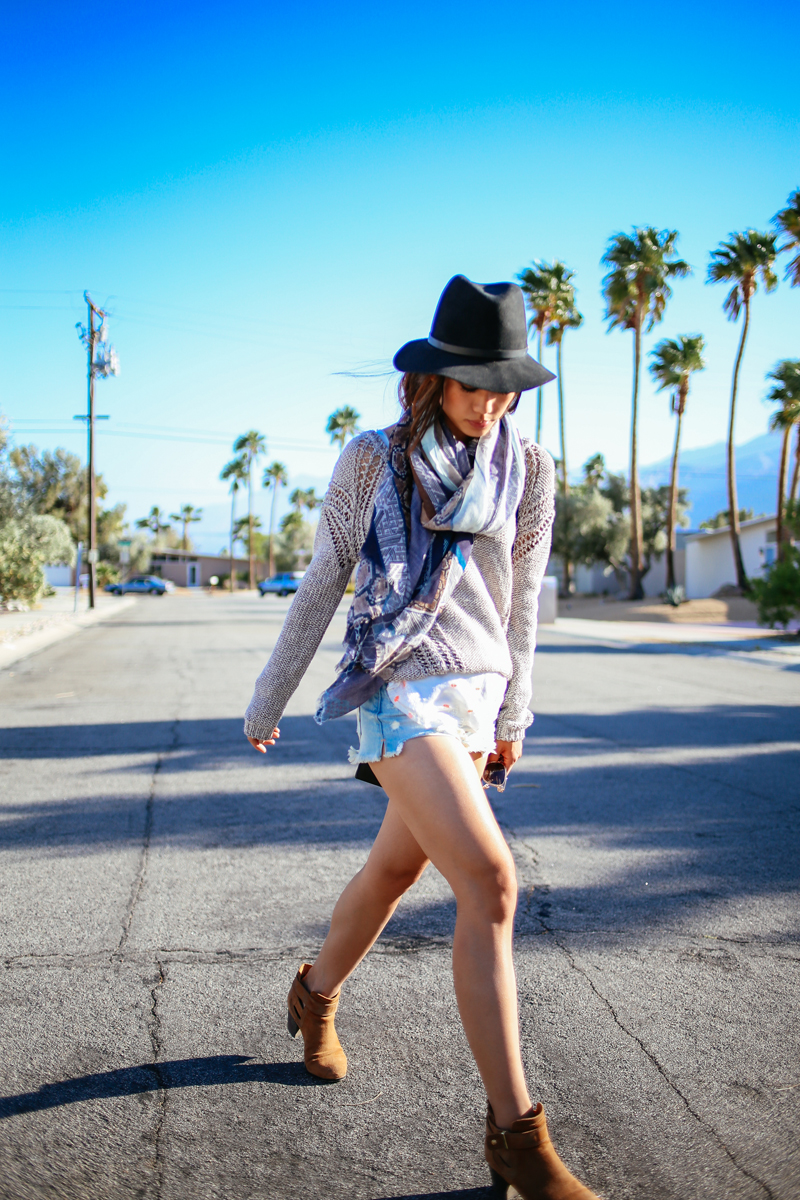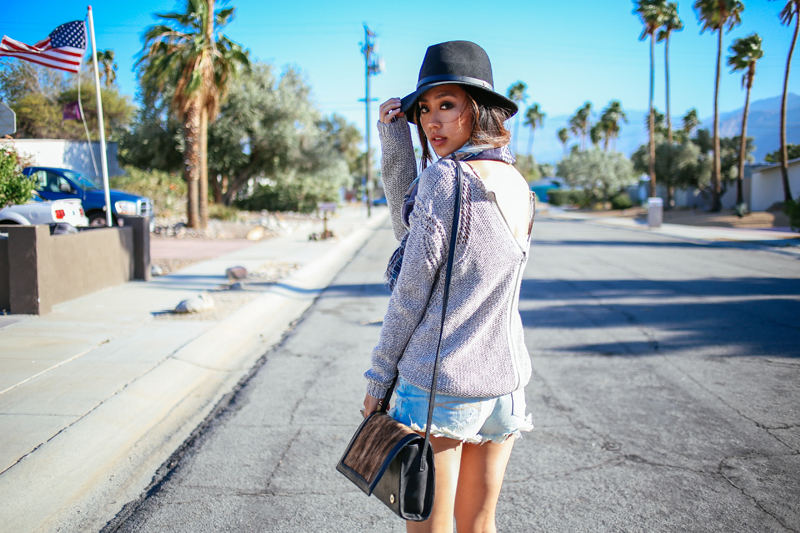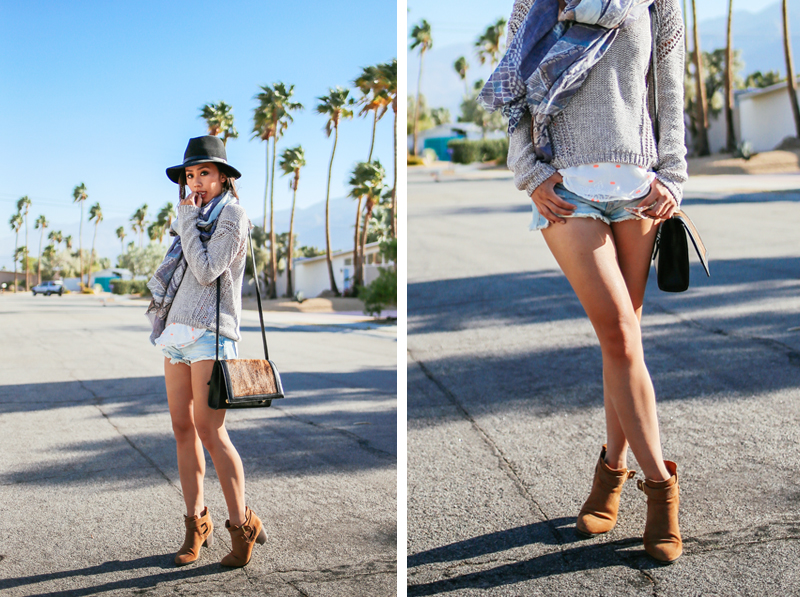 Cynthia Vincent sweater, scarf, top, and boots, Abercrombie & Fitch shorts, Rag & Bone hat, Hare + Hart bag, SALT sunglasses

The last of my posts on Coachella style: clad in an all encompassing Cynthia Vincent scarf, my favorite sweater (that I'll be sure to wear going into fall/wintertime too), and boots that got me through three days of rough Indio weather. After two eventful days, full-on comfort was the way to go- this meant slouchy knits with double ended zippers for maximum control on coverage, denim shorts, pulled back hair, and a hat and sizable scarf to accessorize the basics (serving as apt windbreakers, too).

These suede boots proved to be masterful staples - they got me through a lot of walking and tons more grains of sand over the course of three days (+ another three during weekend two) and they are still undoubtedly one of the comfiest pairs of shoes I've ever worn. And they kind of go with just about anything.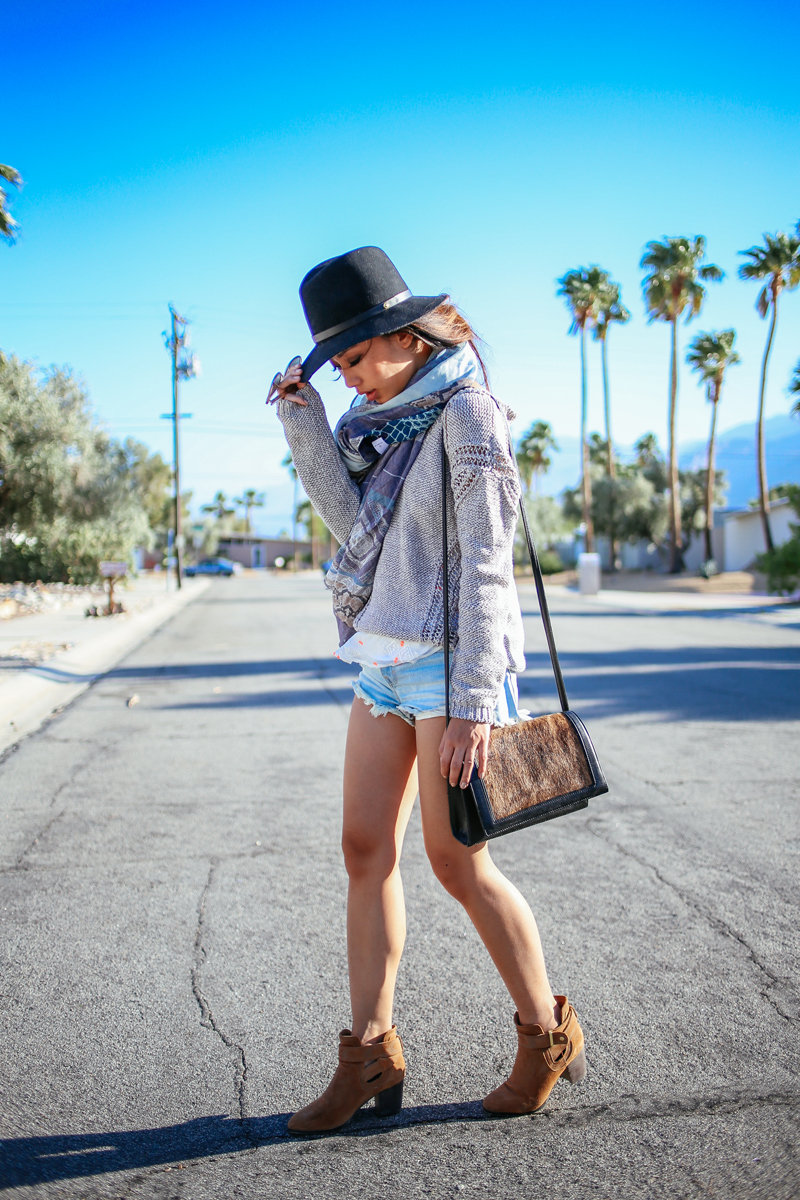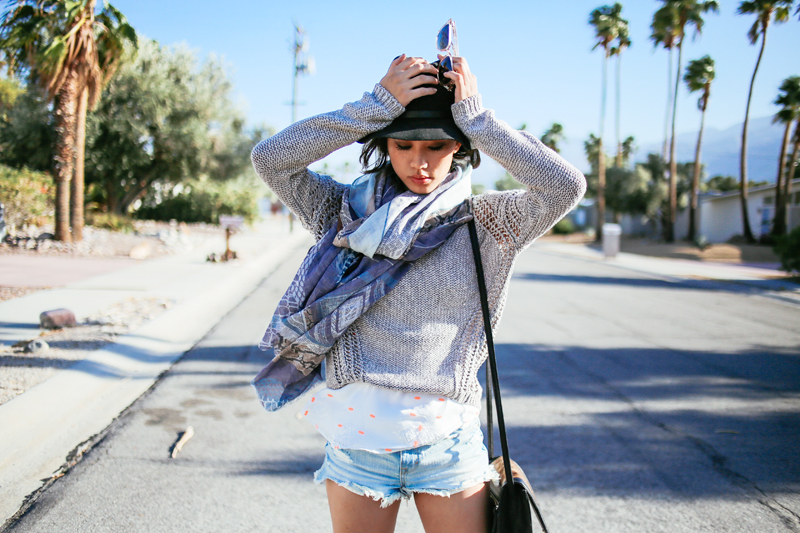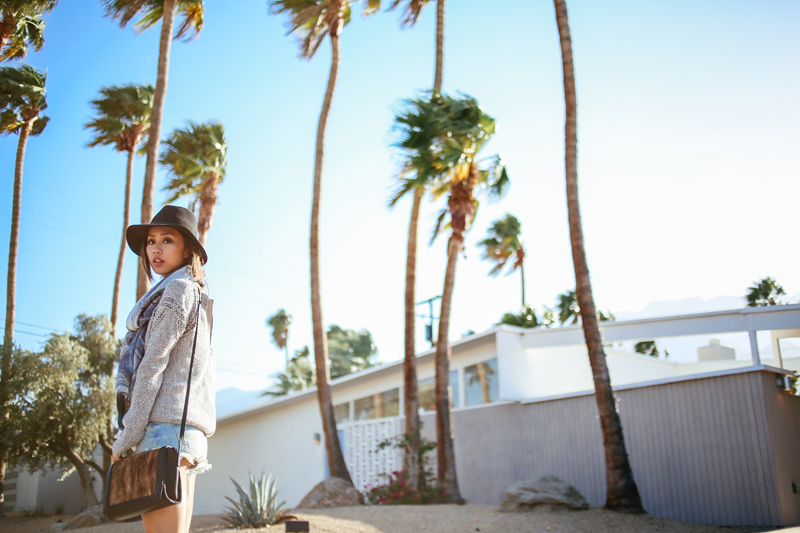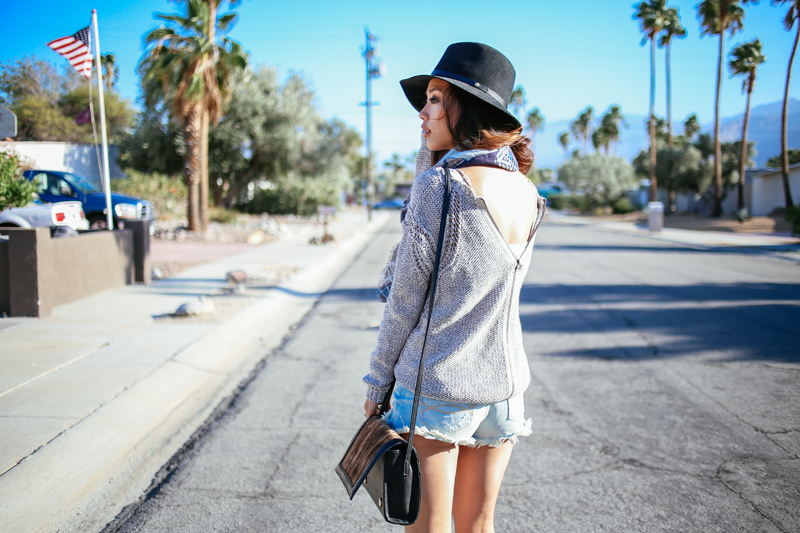 Thanks for letting me continue to dump all of my Coachella excitement on my blog and Instagram over the past two weeks. Needless to say, it was an exhilarating experience - thanks Olivia for these snaps, and a huge thank you to the Cynthia Vincent team for showing me how to do Coachella right the very first time! x