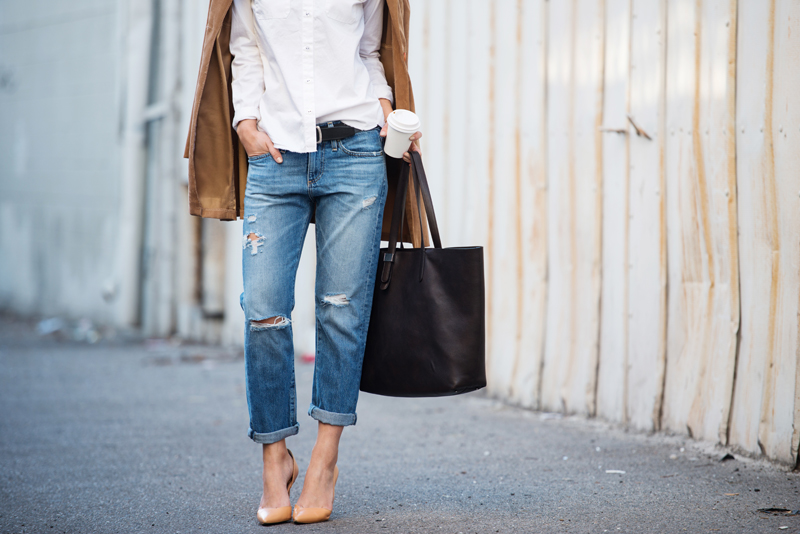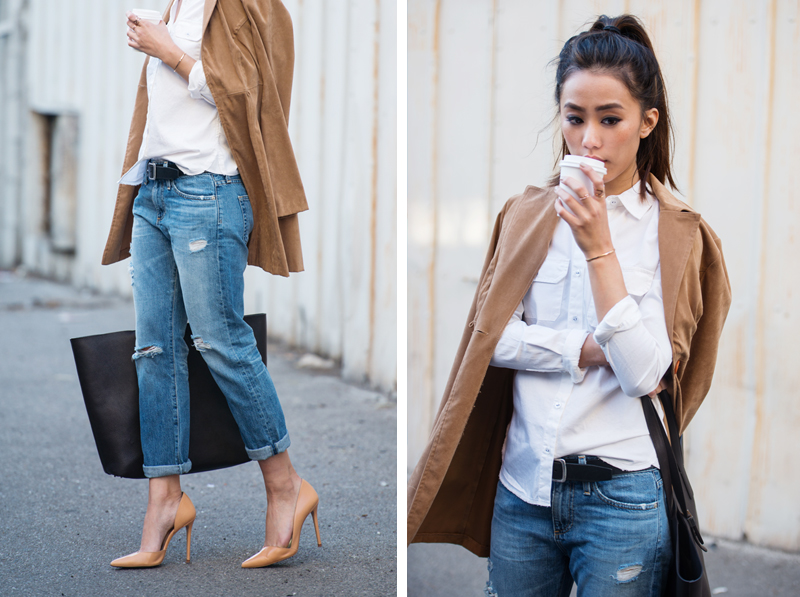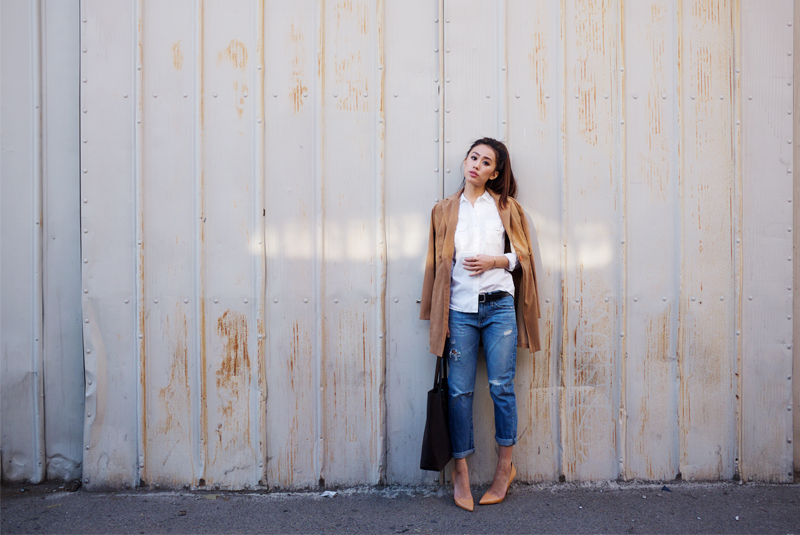 AG Jeans shirt and boyfriend jeans, Forever 21 cardigan, Everlane tote, Zara pumps, Wanderlust + Co jewelry

It's been a favorite of mine ever since, but the boyfriend jeans are actually a thing of this year and are probably even more prominent for spring/summer. While they look (and are) a lot more relaxed than your regular denim skinny, bf jeans still have that chic factor with a crisp, fitted shirt and toe cleavage bearing heels. I love it- love that comfort is key this year, and these destructed bf jeans are an indication of that.

Because it can be a tricky fit, one or two pairs of boyfriend jeans is probably enough. If you're looking to invest in that ONE pair, I would recommend these ones from AG. Slightly destructed and loose but tapered just right, this comes pretty close to perfection. The AG Jeans $500 shopping spree with Angeleno Magazine is still on, so you could enter to win a pair, too.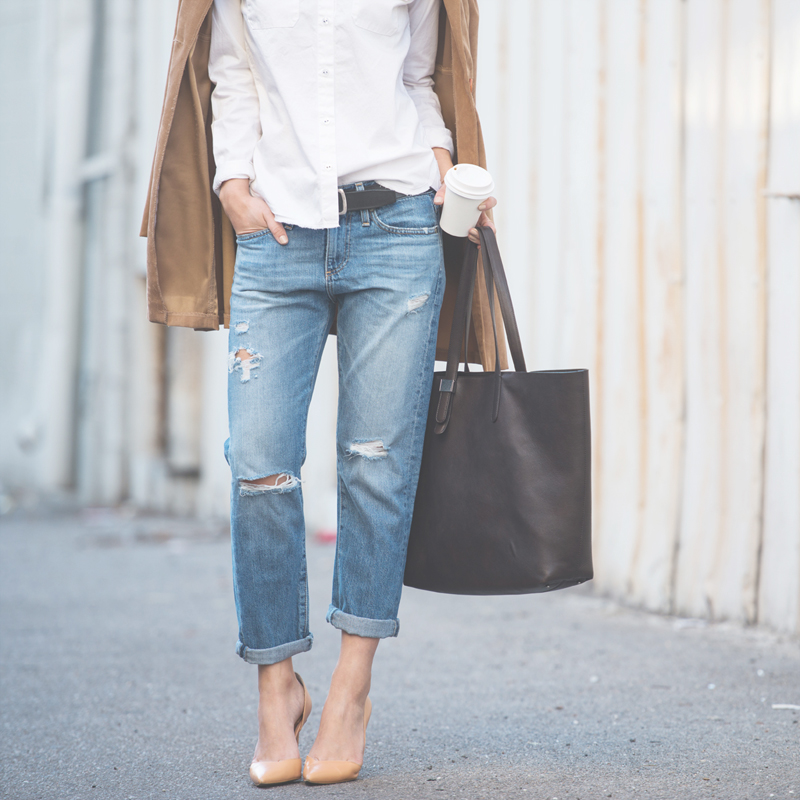 How to enter:
1. Follow @angelenomagazine, @AGJeans and I (@neonblush) on Instagram
2. Re-post the photo above on your Instagram, and then
3. Tag the photo with #AGCityStyle and @angelenomagazine, @AGJeans, and @neonblush

The giveaway will stay open until March 24th, and two (2) winners will be chosen to win a $500 gift card to AG Jeans each! Open to the U.S. only - good luck xx

Photos by Melly Lee