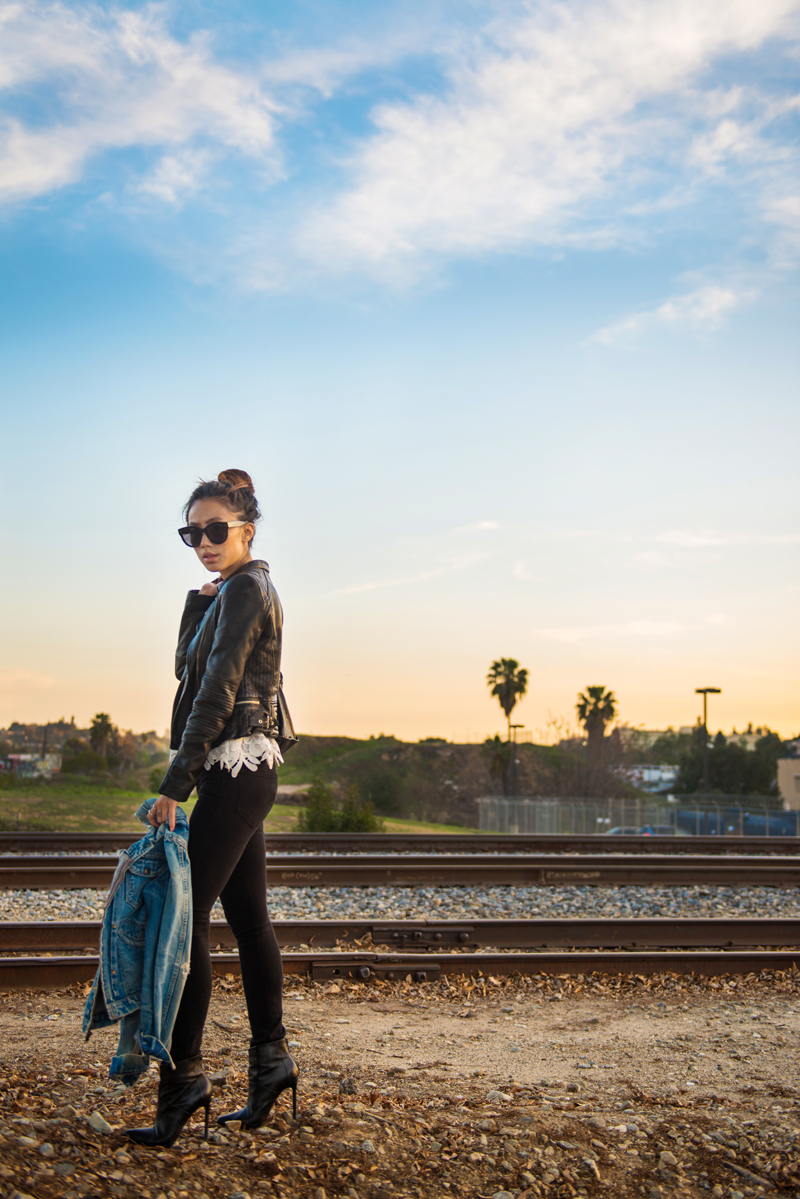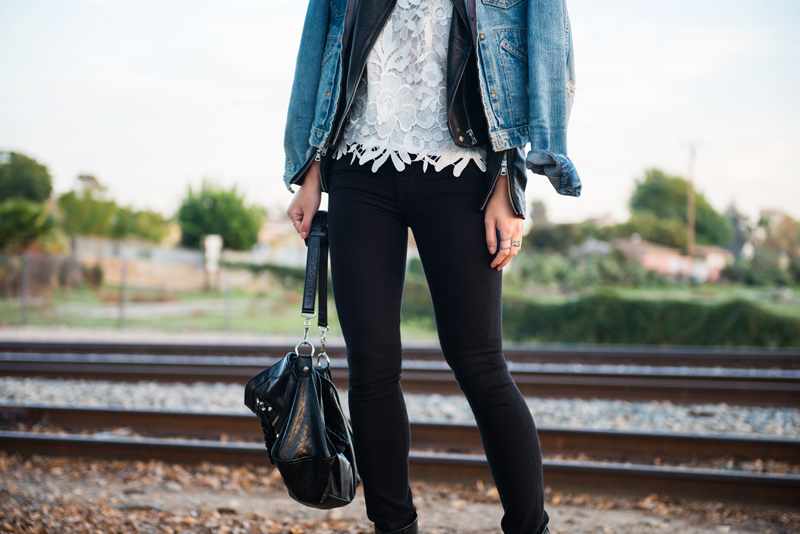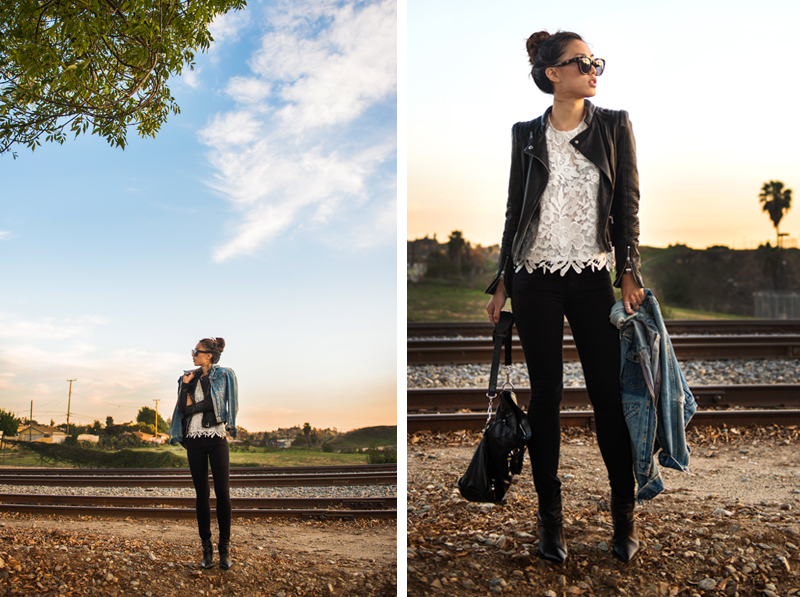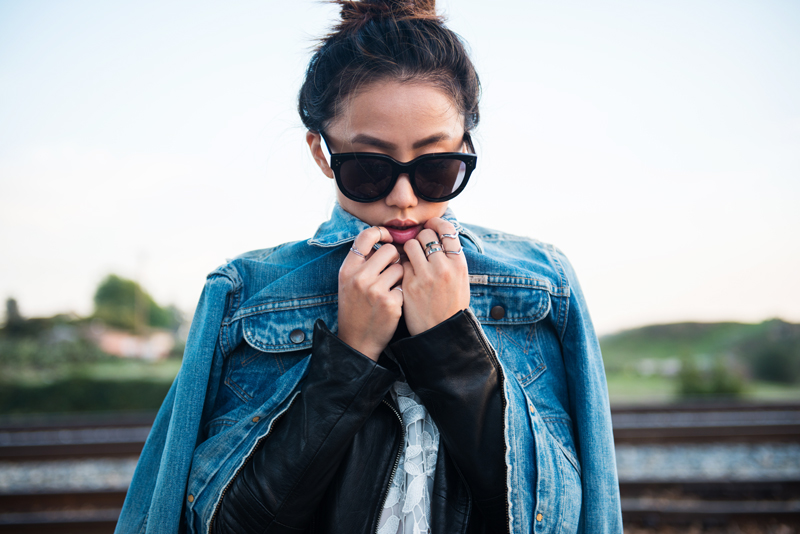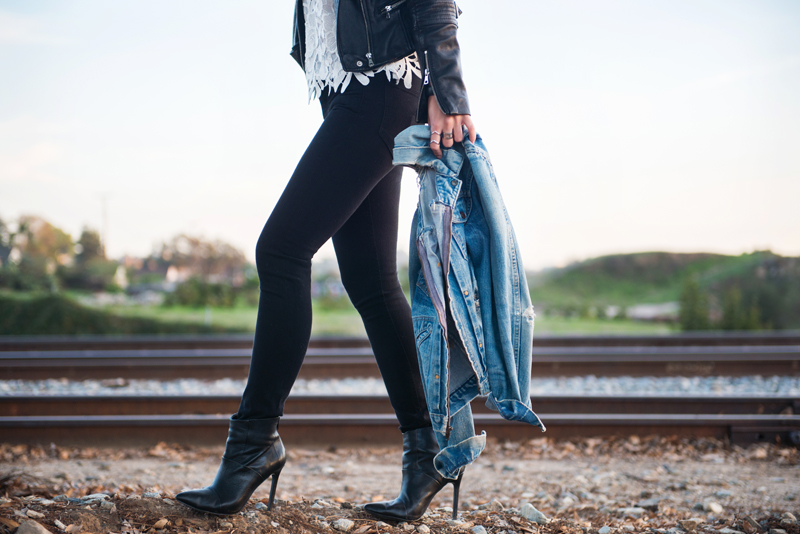 Cameo lace top, Wrangler denim jacket, Zara leather jacket, H&M skinny jeans, ShoeMint boots, Balenciaga bag, Céline sunglasses, Wanderlust + Co rings

When you find the right pair of skinnies that tuck everything in nicely, it's hard not imagining it with every other piece in your wardrobe- a white tee with Converse sneakers, a loose tank with Birkenstocks, or in this case, a leather moto with a dainty lace top, and a bit of double layering action with the destructed denim jacket. True, I love my boyfriend jeans and comfort just as much as the next person, but there is reason why the black skinny's considered a classic. Recently I'd been trying out pieces from H&M's new line of spring denim and found that I loved the skinnies the most. Believe me when I say they bring the silhouette to the next level, without suffocating you and without leaving unflattering folds. They've got strong hold, too, which is probably the most important when it comes to wearing a skinny jean.

Go check out their denim (definitely recommend trying on this pair and this pair) in stores and upload a photo of yourself wearing it to enter to win a $200 gift card to H&M! I'll be choosing one winner (open to the US) on Instagram. Here are the rules:

- Upload a selfie wearing your preferred jean (how will you style them?)
- Hashtag the photo #HMdenim #lovemyskinnys #neonblush

That's it! If you'd like me to take extra notice, leave a comment here and make sure to tell me your Instagram handle. The giveaway will stay open until March 24th, 11:59 pm PST. Hope you guys love it as much as I do this pair - good luck!