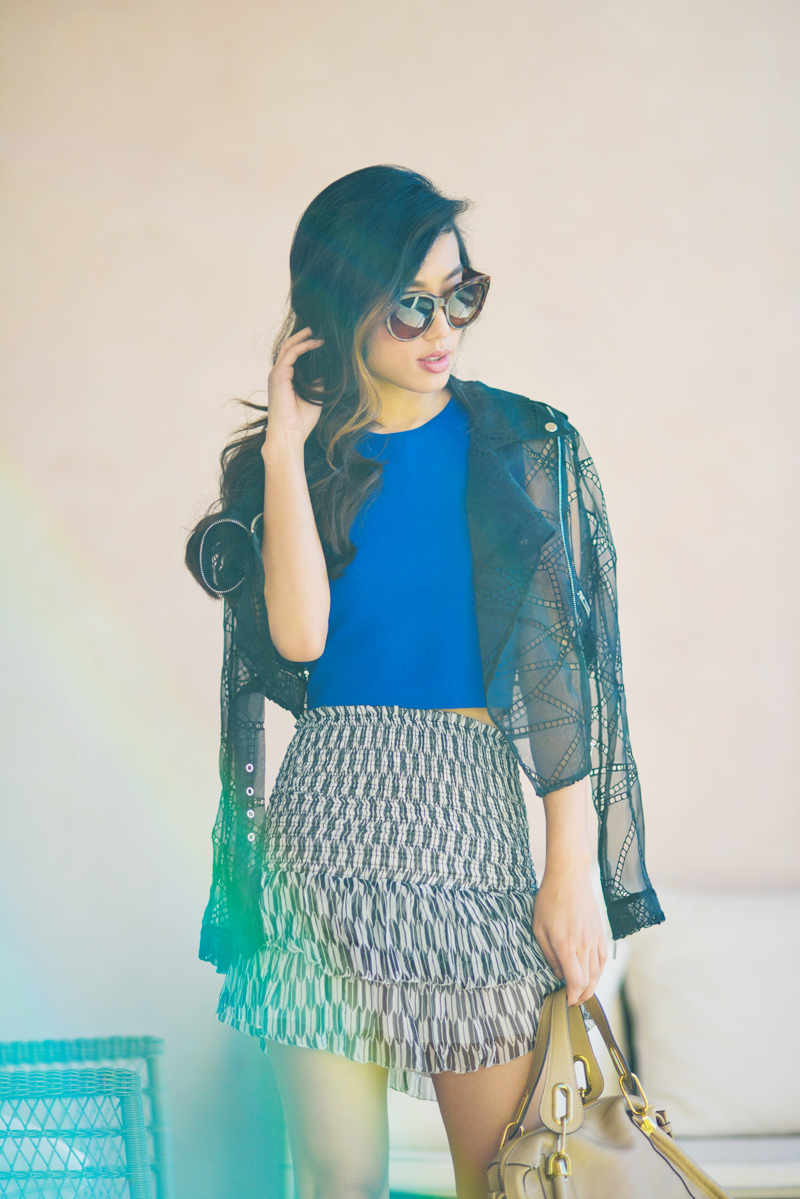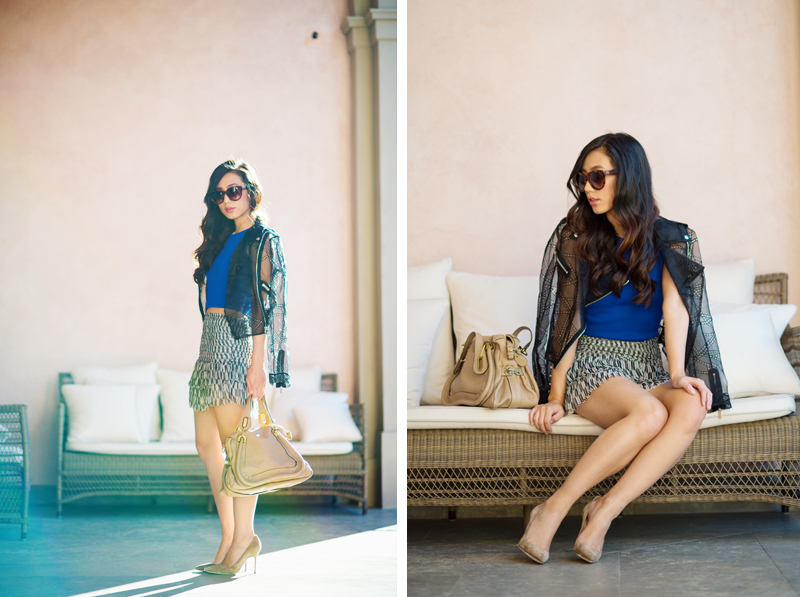 Christopher Kane biker, Isabel Marant skirt, Manolo Blahnik pumps, Chloé bag, Céline sunglasses

Even in the dead of winter, the air in Florence was warm and welcoming. The colorful, blue and golden-hued buildings lined up on the alleyways brought the life of spring into the city, despite standing against dismal skies.

While in Florence, the Luisaviaroma team welcomed our stay at the Grand Hotel Villa Cora, an extravagantly beautiful mansion- surrounded with blooms galore, pink and mint pastel-colored walls, it was hard to even believe that we'd spent our time there in January. It was no surprise that nearly the entire group completed their Style Labs at the Villa Cora, then, because it was like we were living in spring. For the third look, I went for cuts in my usual get up (crop top x frilly miniskirt), but in a color and print more relevant for warmer weather. As I was making my way out of the Luisaviaroma store to shoot at the Villa Cora, I saw this sheer biker jacket and fell hard for its unique approach to outerwear. Biker jackets (a term usually paired with winter wear), in sheer silk perfection, are made appropriate for warmer weather thanks to Christopher Kane...