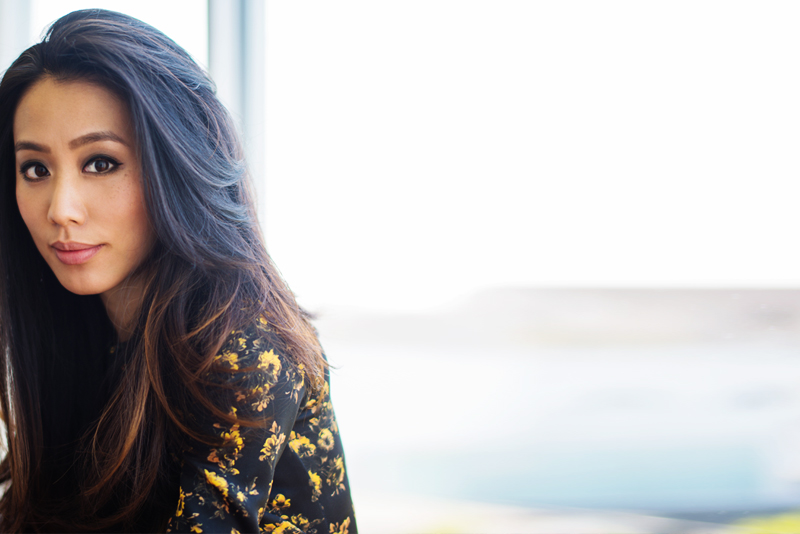 It's been a couple days since my cut at Sally Hershberger and I'm going to admit that I'm still narcissistically obsessed with my hair. I've reiterated a few times before how I don't usually fuss with hair- I kind of suck at it, and truthfully I'm a creature of habit so I don't usually experiment with different lengths or colors (the 'ombre' on my hair is actually an accident from the likely combination of sun exposure and two dye jobs, one from a chestnut brown color and the second an attempt to get my natural color back). So I get extremely excited when I find a salon (and/or a hairstylist more specifically) that can make my 'ordinary' hair feel extraordinary.

I arrived at their West Hollywood location last weekend and was blown away with the view- they share a building with Kelly Wearstler but they're perched on the third floor and the store overlooks a good span of LA. Coupled with a solid curation of good music, plenty of tall windows and a generous influx of sunlight, the Sally Hershberger LA salon is breathtaking. Sat right down and consulted with Tanya, who was carefully observant of my hair texture, the way it naturally splits, the shape of my head as well as its apex, etc. Got a soothing wash with Sally Hershberger's luxurious shampoo and conditioner and sat back at Tanya's station to get layers.

Before I knew it, my hair was done- cut, dried, styled. I hadn't even realized how much time had passed because of how much I genuinely enjoyed talking with Tanya. I'm no hair aficionado, but I know a good salon when I see one. My experience at Sally Hershberger was--I know this is going to sound corny, but I rarely feel enthusiastic about hair salons--magical. There's something to be said about mesmerizingly walking out from a salon feeling like absolute royalty. Lots and lots of thanks to Tanya and Sally Hershberger for making it possible! Looking forward to trying some of the texture and volume lift sprays and sharing it with you guys here on NB.