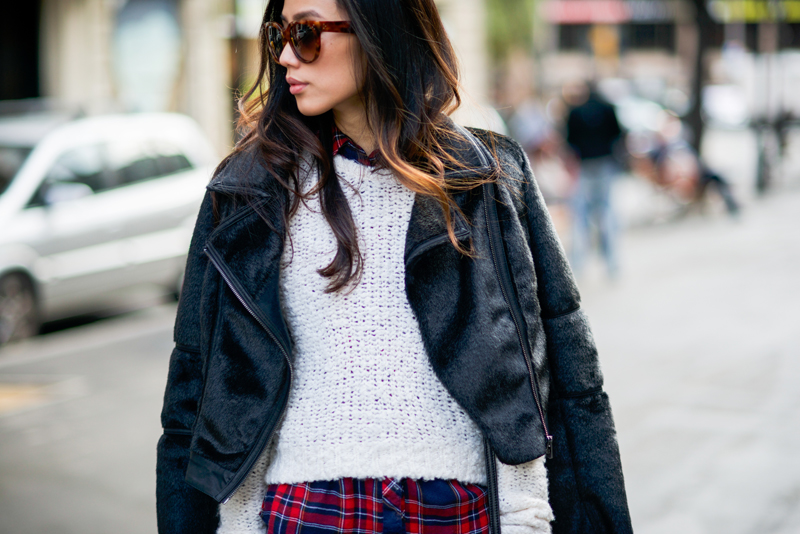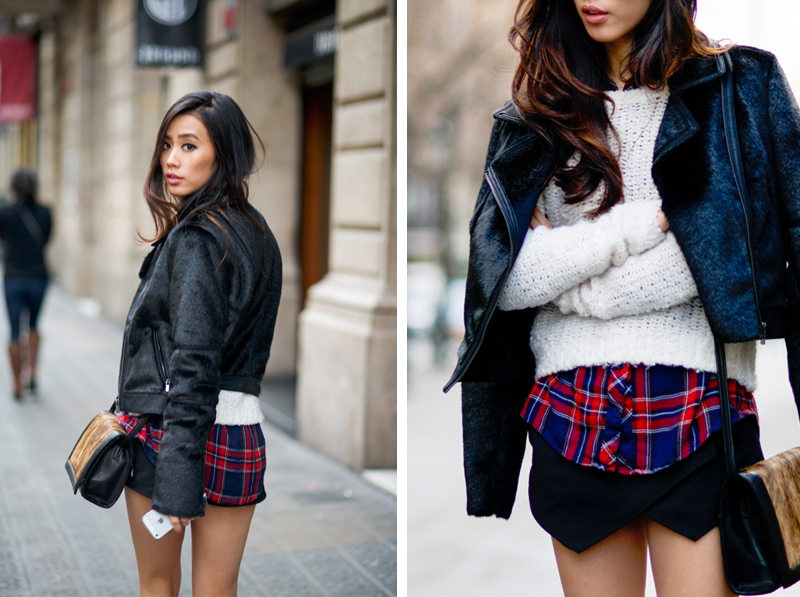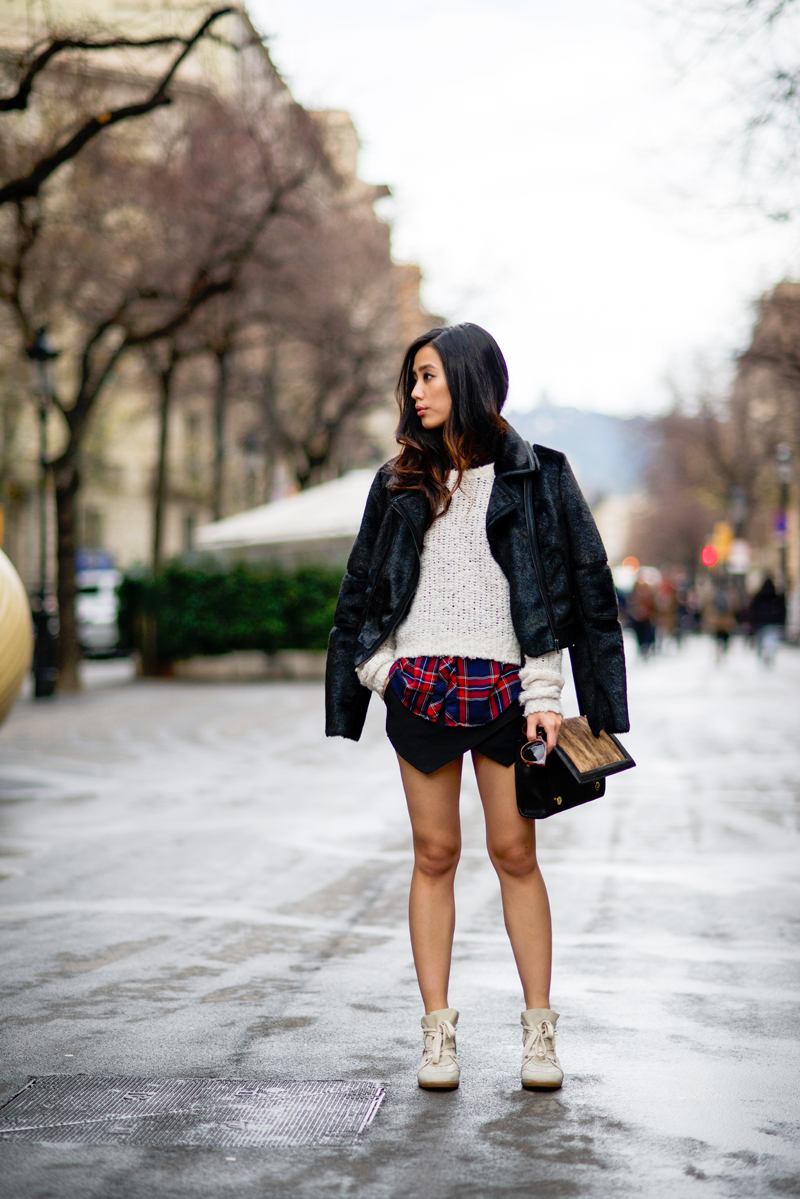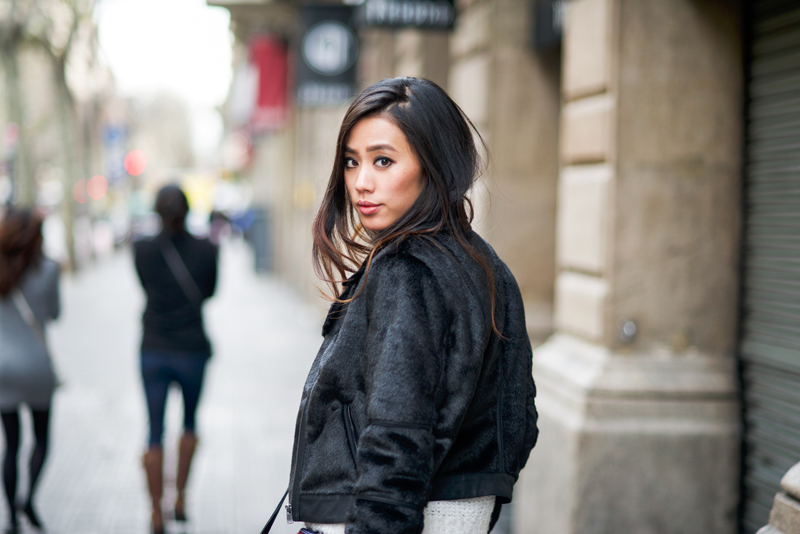 Bebe jacket, Abercrombie sweater, Rails plaid shirt, Zara skort, Isabel Marant sneakers, Céline sunglasses, Hare + Hart bag

Barcelona, Barcelona, Barcelona... I had the shortest stay in this beautiful city out of all the places I got to visit in Europe, but it was arguably one of the best. Transitioning from Paris to Brussels, and then over to sunny Barcelona, my friends and I nearly freaked out for being in familiar climate again. Their winter felt a lot like an LA winter, where bare legs and light layers were acceptable. I took out that ol' black skort (that I haphazardly packed hoping it would serve as a stroke of luck with the sun) and paired it with Isabel sneaks I got in Paris.

I think what made Barcelona so warm to me was its resemblance to LA- the cityscape was sort of dreary and gritty (just a lot sexier somehow, ha) like downtown LA but the people, the hospitality, the food scene, the buzz in the city made it feel alive and thriving. Fell in love with the strange feeling of comfort and newness in Barcelona... and I miss it greatly, but I know I'll revisit it in the near future. Thanks for the great memories, B.