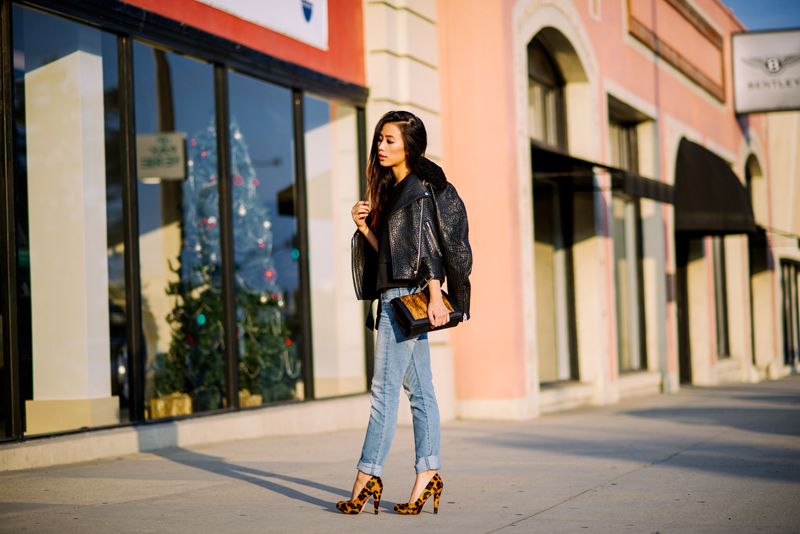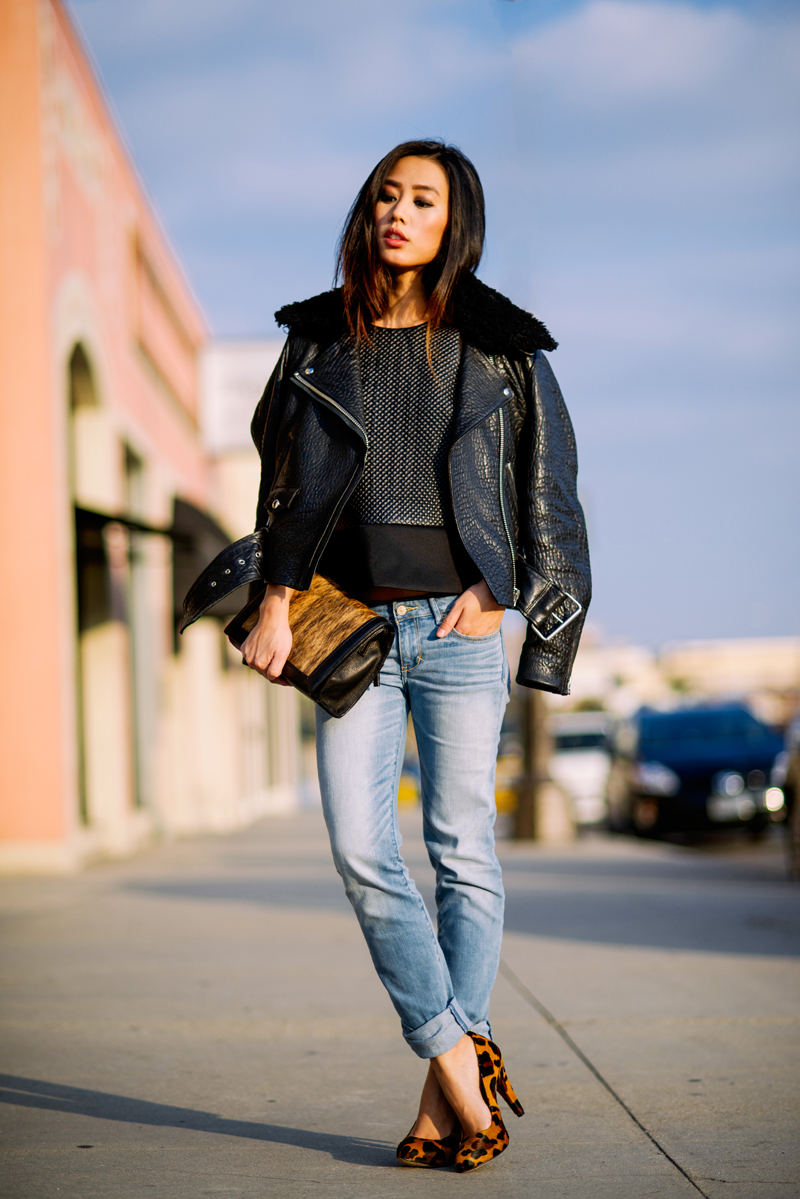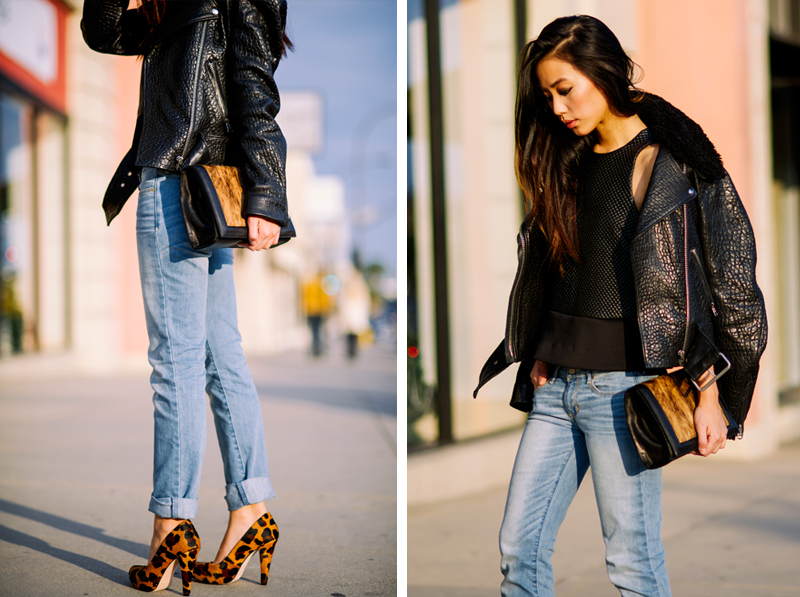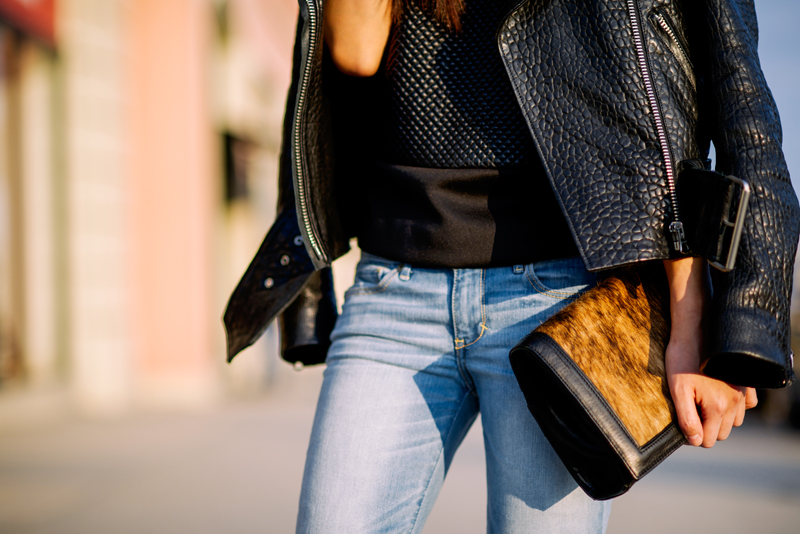 Acne jacket, Cameo top, A&F jeans, Coye Nokes pumps, Hare + Hart bag

As the end of 2013 draws near, I realize that it was the year of denim for me. Denim shorts were almost always the default bottoms for summer and for colder days when I wanted comfort with sufficient insulation, skinnies or straight denim were top choices.

Because I'm a denim fanatic, I can't bring myself to spend a load on pairs of jeans all the time. To find the best styles and washes for the best price, I get my denim from A&F. Their jeans were the first things that drew me to A&F years ago and luckily the prices are much more affordable now in my mid-twenties (than they seemed in my teenage years). My favorites are their lighter washes, especially in the destructed denim shorts (staples, and they only get better the more you wear them) and the skinny jeans (that I got one size up for a loose skinny-bf fit). I'm primarily attracted to the medium-light, faded washes, but most of the washes are so good across the board, with that already 'worn-in' look, too. I think with each pair just under forty bucks, it's hard not to experiment with their fit range to find the right forever pair.