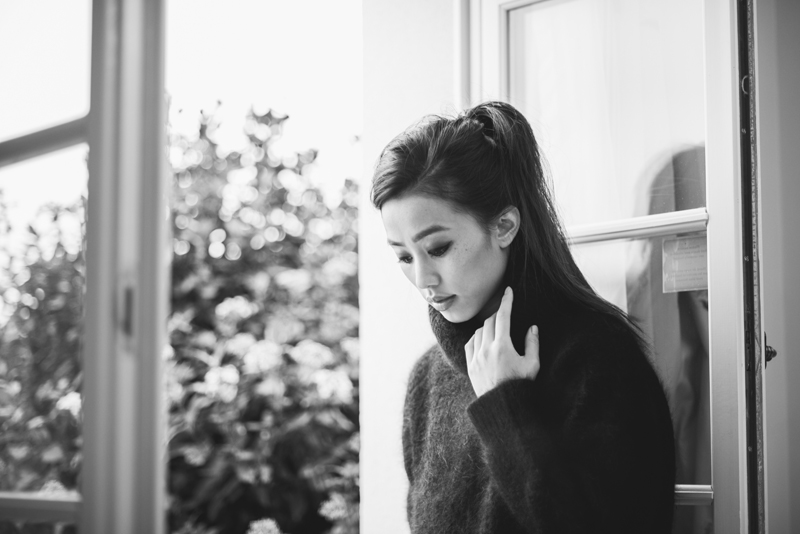 CoverGirl Lash Blast mascara in "Very Black", CoverGirl Smoochies gloss in "Firecracker", CoverGirl Shadow Pot in "Red-Hot 345"

Searching for the best products amongst the huge selection of drug store cosmetics can be a little taxing. I almost always stick to my select products, so when there are recommendations and tips on new items, I love hearing it. Last week, I made my way over to Walgreens in the heart of LA to try out some new products with Tim Gunn and Marsha Chilko- Tim and Marsha gave me a tour and highlighted some of the exciting new P&G and Walgreens cosmetic/beauty products and shared their thoughts on not only the use of each product, but how pertinent they were in the fast-paced nature of the fashion scene.

Usually I shy away from using shimmery eyeshadow, but Marsha convinced me this shade of CoverGirl's Shadow Pot would be perfect... all over my face. In less than 45 seconds, she applied this one shade on my lids, swept it over my cheekbones, and buffed my lips with it. Added a little bit of CoverGirls Smoochies sizzle gloss over the cheekbones and lips, and voila- my face look refreshed and brighter. Indubitably impressed with how much the two products could do in such little time.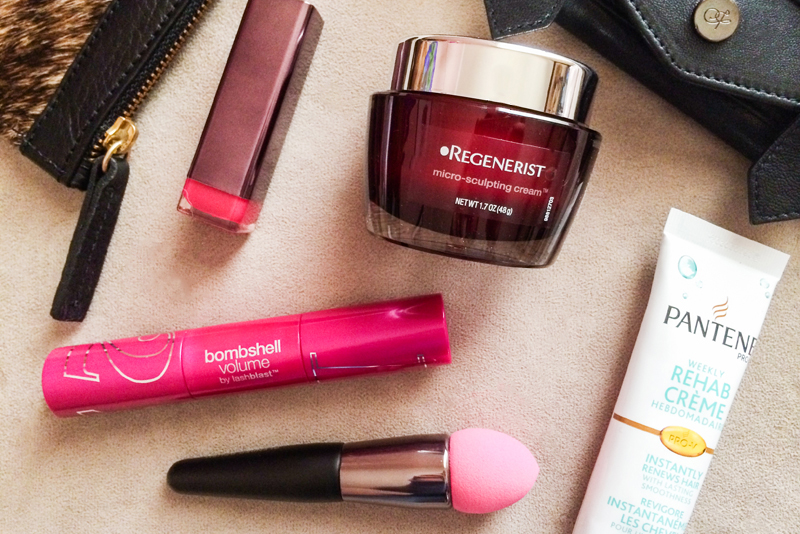 And the products above are the others from Tim Gunn, P&G, and Walgreens' partnership with the 2014 People's Choice Awards (PCAs) I'm excited to try. I've heard many good things about the Olay Regenerist cream, Pantene's Rehab creme for your hair (so good), and the Studio 35 Beauty Blender Brush. Other products pictured: CoverGirl's Lip Perfection lipstick in "Bombshell", and the CoverGirl Lash Blast mascara (it really doubles your eyelashes without any clumping).

Make sure to catch Tim Gunn on the red carpet of the People's Choice Awards on January 8th at 8pm ET!