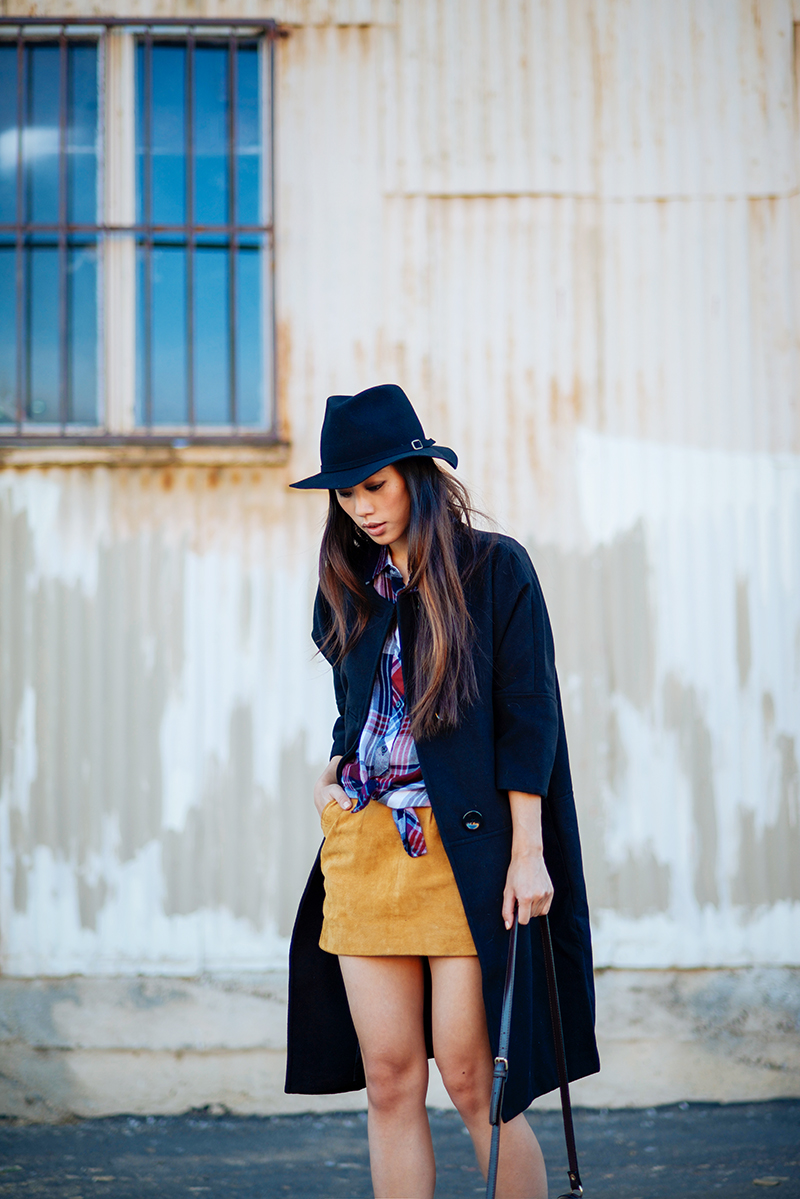 Seeing an influx of coats online and in stores is dangerous and tempting, especially for a girl who yearns to wear coats in legitimately cold weather but cannot because it really just never gets that cold enough to justify getting two or three variations. Fortunately I found one that fits the cost-per-wear situation: this retro, oversized coat from Spiegel. I'm actually very much appreciating the 3/4 sleeve, and of course, the oversized fit that allows you to drape it over just about anything.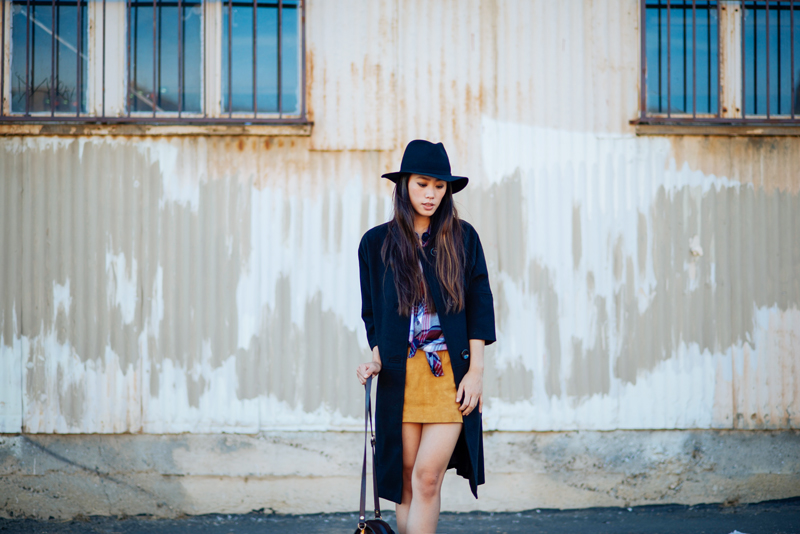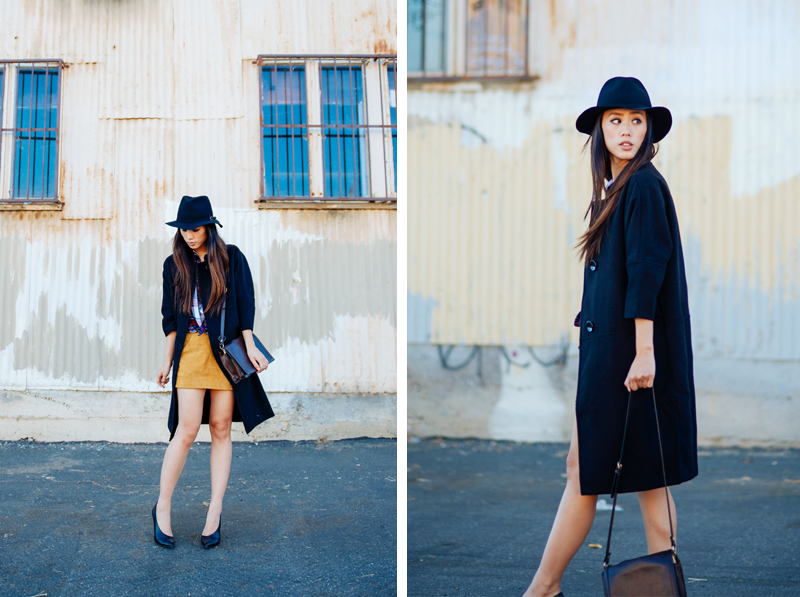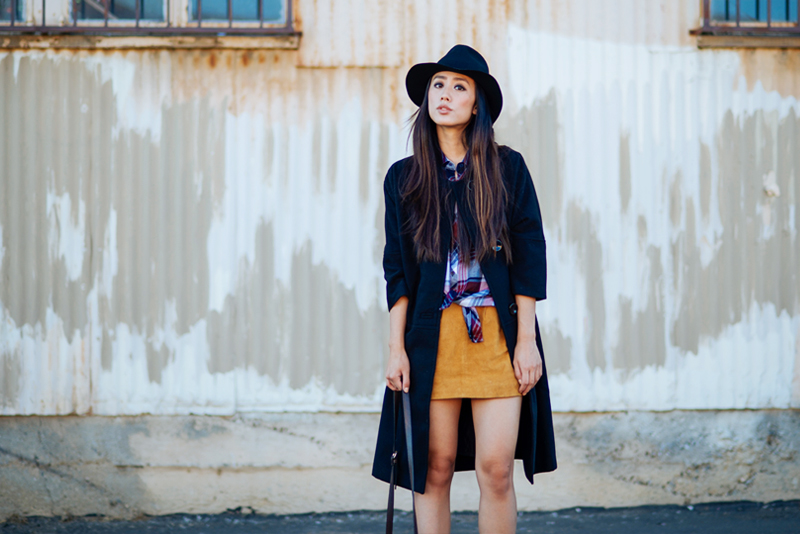 Spiegel coat, Rails top, Forever21 skirt, Nasty Gal hat, Zara pumps and bag

I've been on a Spiegel kick lately and added a few more staples from their new collection, with this striped blazer and pleated midi skirt added to the mix. I'm thinking I might do a DIY session with the buttons on the blazer; regardless, can't wait to layer it over knits and pair it up with some chunky boots and plaid. What outerwear silhouette are you guys most interested in this season?