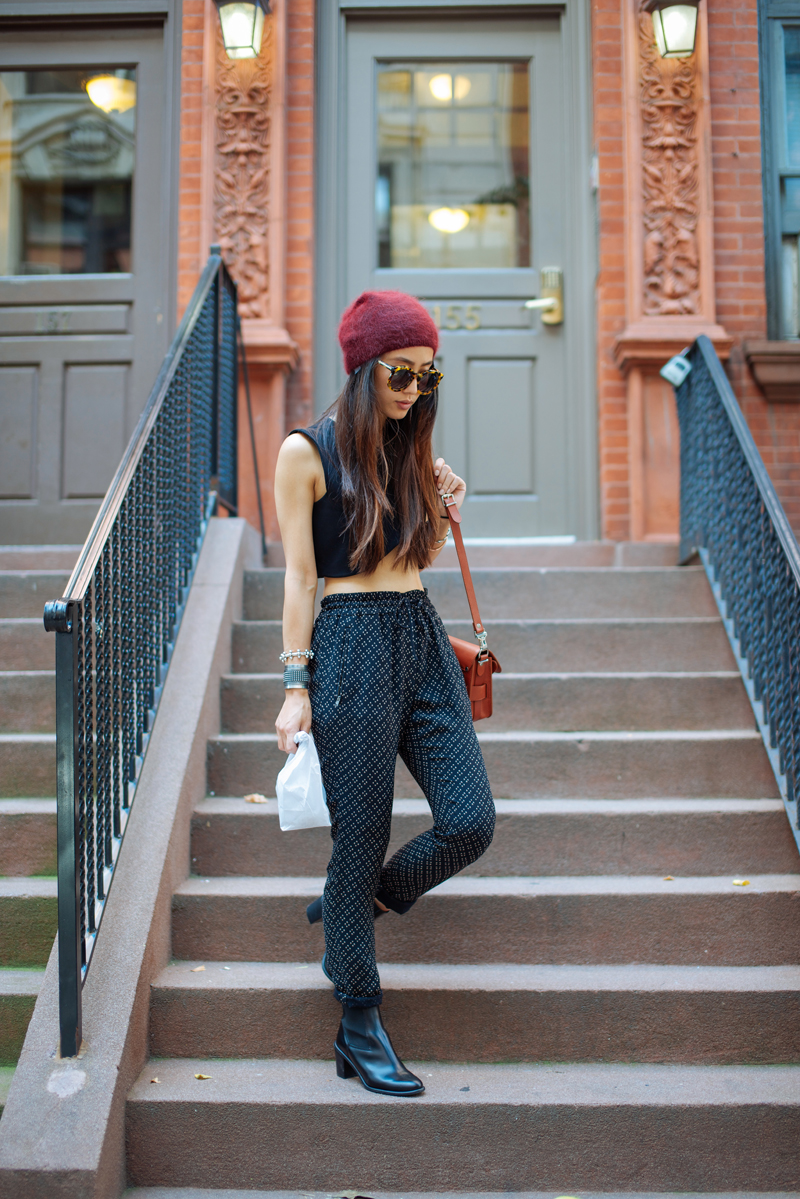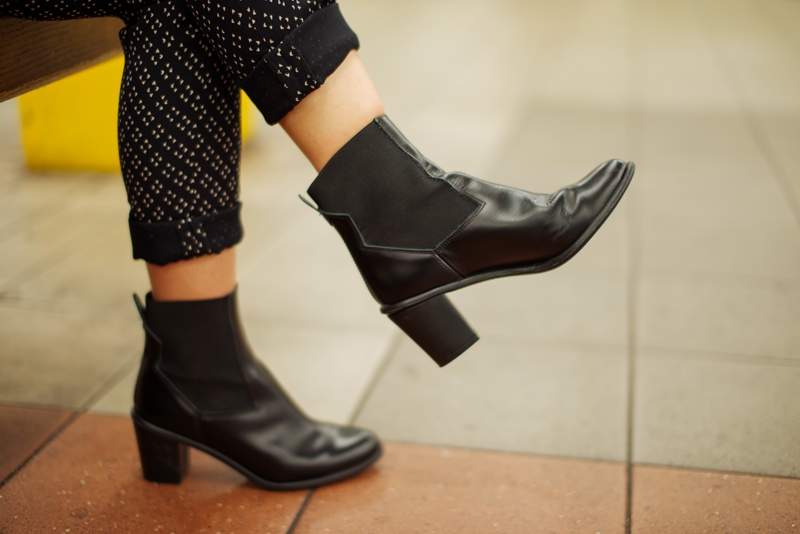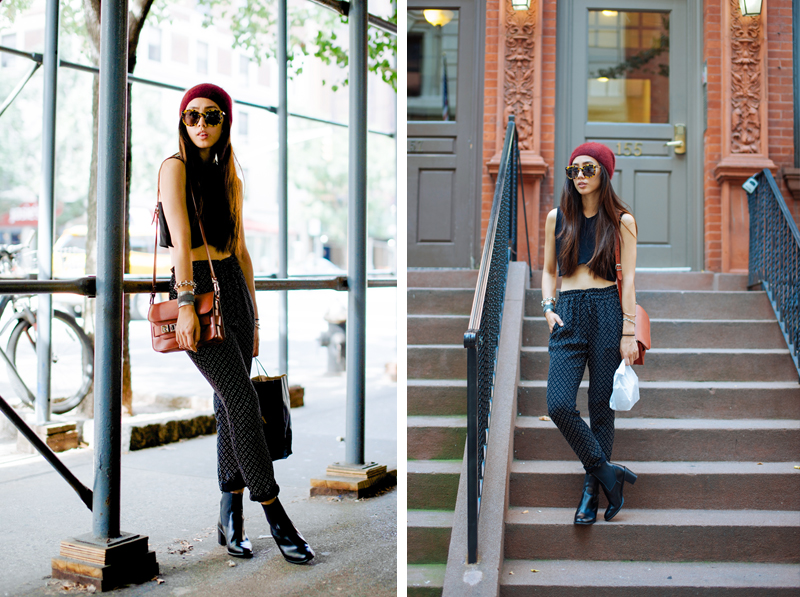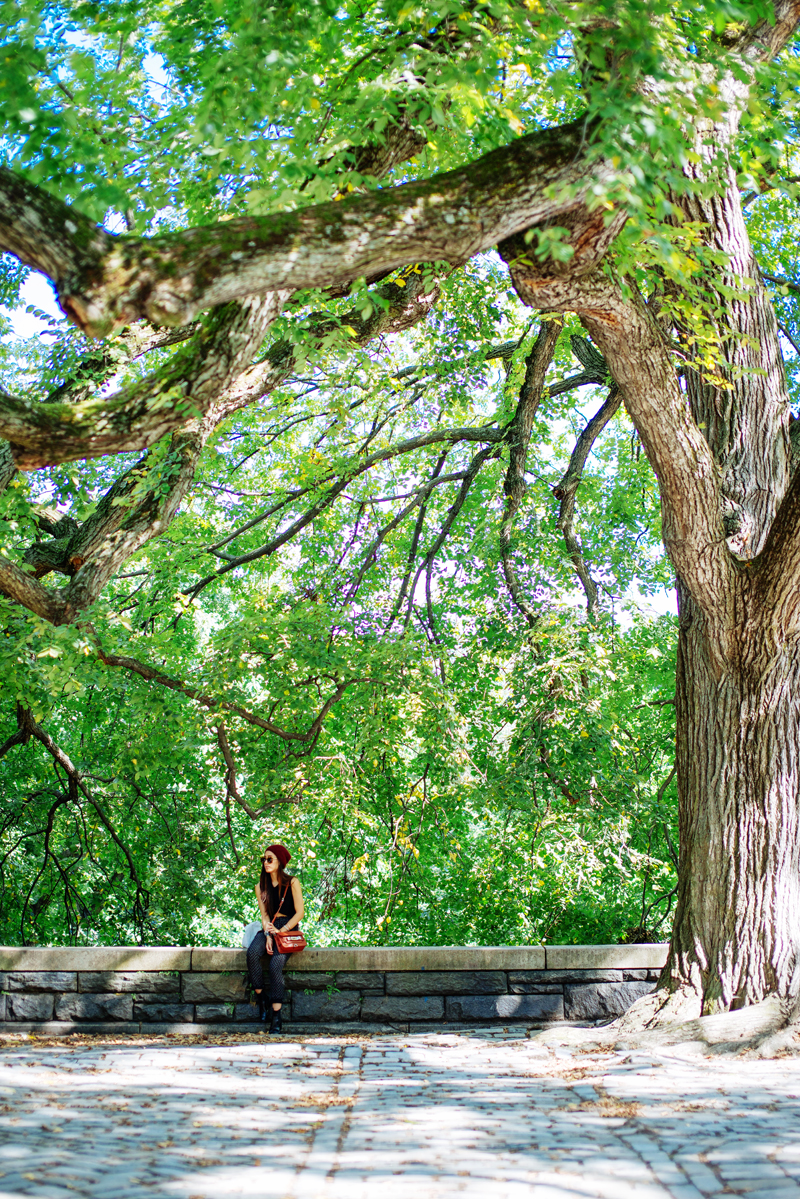 Zara top, A.L.C. pants, Miista boots, Zara beanie, Proenza Schouler PS11, Karen Walker sunglasses, cuffs from Boera and PushMataaha

As Wednesday drew to a close, I got onto a plane and took a red-eye to NYC. I'm not sure how I feel about red-eyes; I feel like from LA to NY, they make perfect sense, but I can never sleep on a plane ride so the timing is sort of futile. Anyhow, landed in the wee hours on Thursday and booked it from the airport to dropping off luggage, to grabbing a quick breakfast, to the Lincoln Center to cover the first show of Fashion Week for NJOY: BCBG Max Azria. In between errands back home in LA and rushing through NY, I guess I didn't really plan any outfits for fashion week. Thursday felt right in these silky A.L.C. pants, comfy mid-heeled boots from Article&, the trusty Super Dupers for shielding my tired eyes, and a Zara beanie for my unkempt hair fresh off the plane.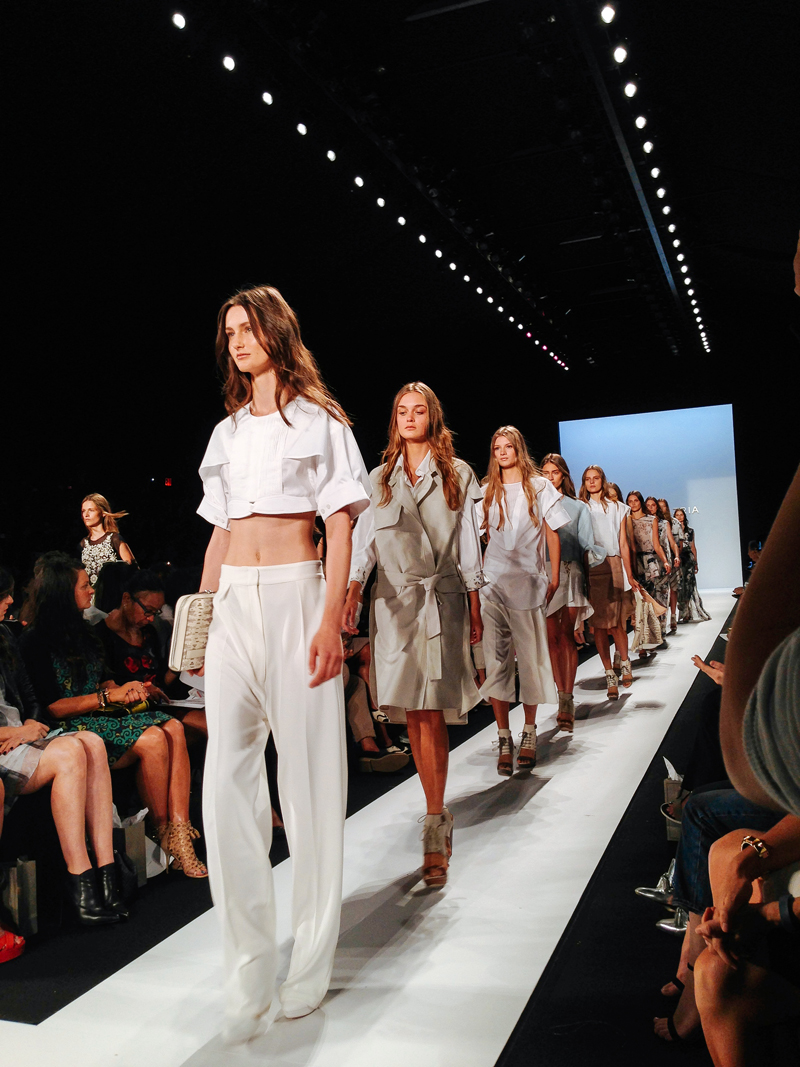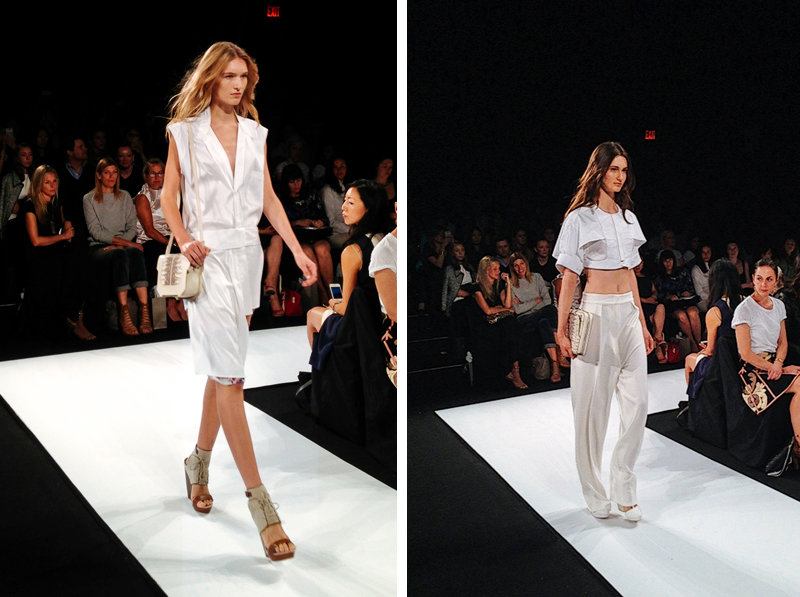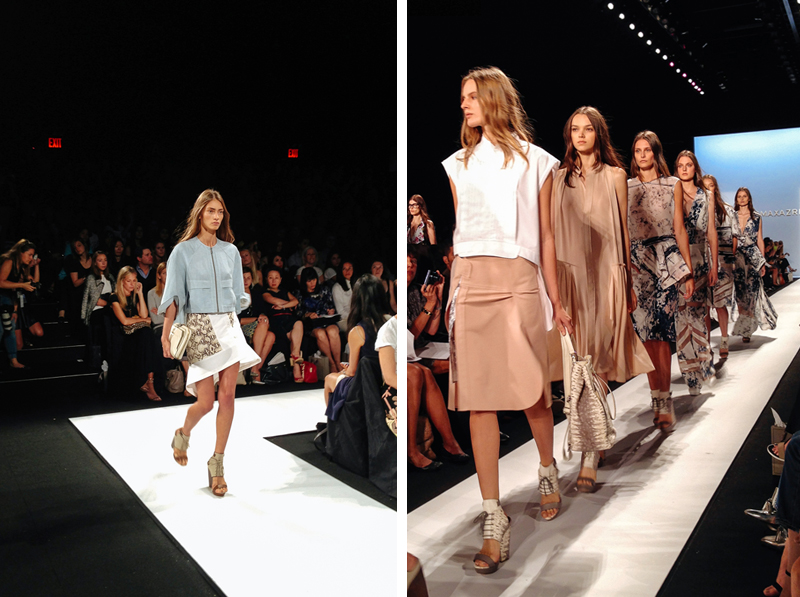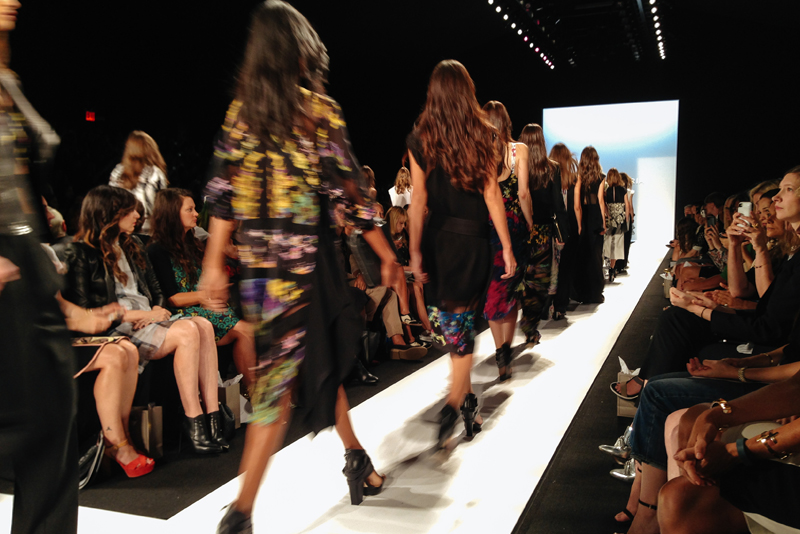 BCBG Max Azria always kicks off NYFW right. Their collections are seamlessly fun and vibrant, and this SS14 set was no different. I loved the tailoring and the menswear-inspired silhouettes, but of course with that BCBG feminine twist. Shoes were killer (as always). I've had the pleasure of meeting Max and Lubov a few times at their gorgeous home in LA and I think a part of their love as a duo is what makes BCBG Max Azria continually fascinating.