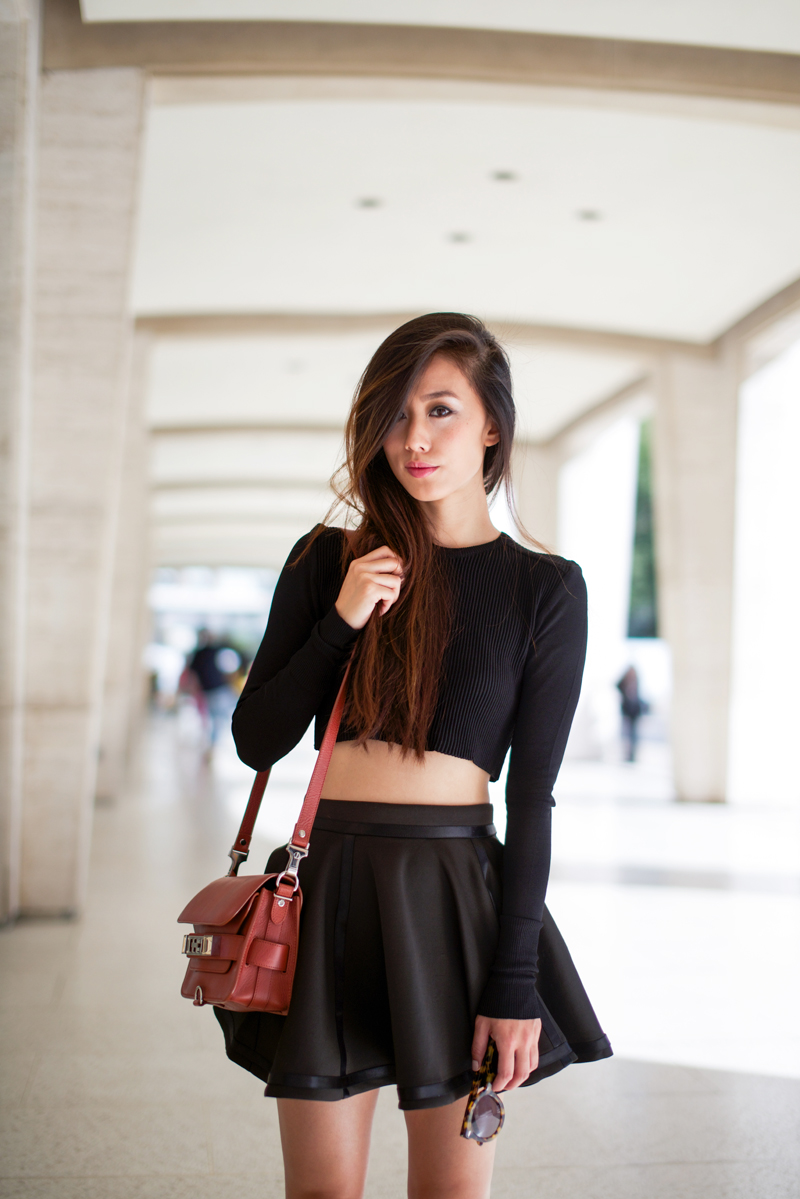 Zara top, Hunt No More skirt, Proenza Schouler PS11 mini, Karen Walker sunglasses, Rag & Bone boots

A quick update from New York while I'm still here! This was Day 2 of NYFW, and although by then I was already exhausted from prancing around town for shows and events, there is no other place that gives me the same great feeling. Luckily we've been blessed with gorgeous weather, which is a total upgrade to last year's fashion week.

I'm only here for one more day, but be sure to follow me on Instagram or check out the photos with the hashtag #NJOYment!