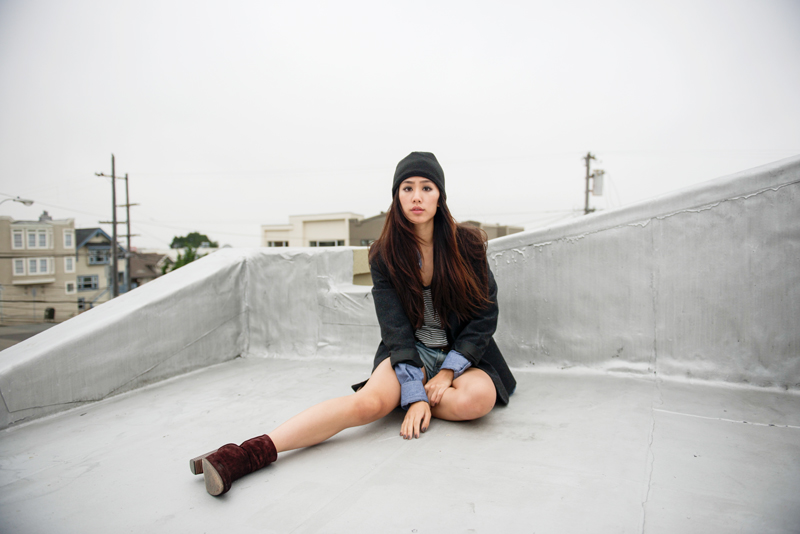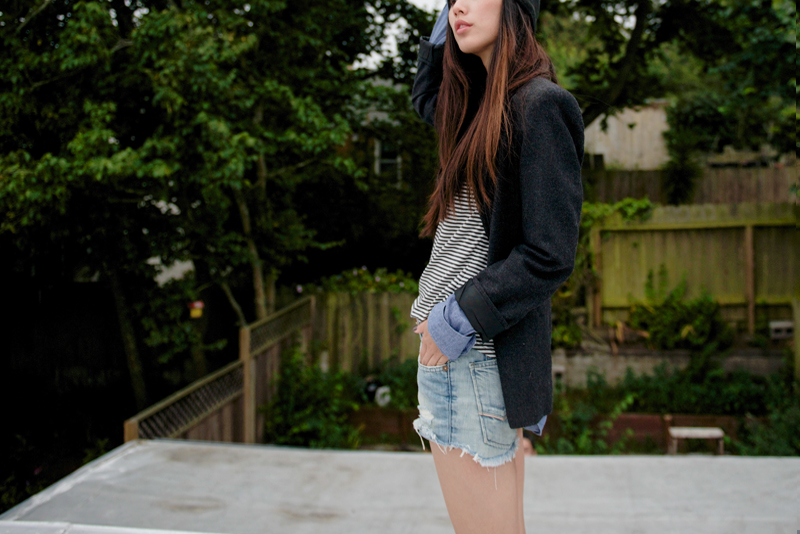 While up in SF, I like to pack light usually because the trip is just around 2-3 days. This last time I went up, I literally brought only one pair of Genetic skinnies, one t-shirt, one sweater, one pair of shorts, a wool blazer (my absolute favorite thrift find for only $5), and two pairs of shoes. It's nice having options, but it's also really liberating not having to think about the other five ways you can wear this or that for more than ten seconds, and instead focus more energy on what to do and where to go.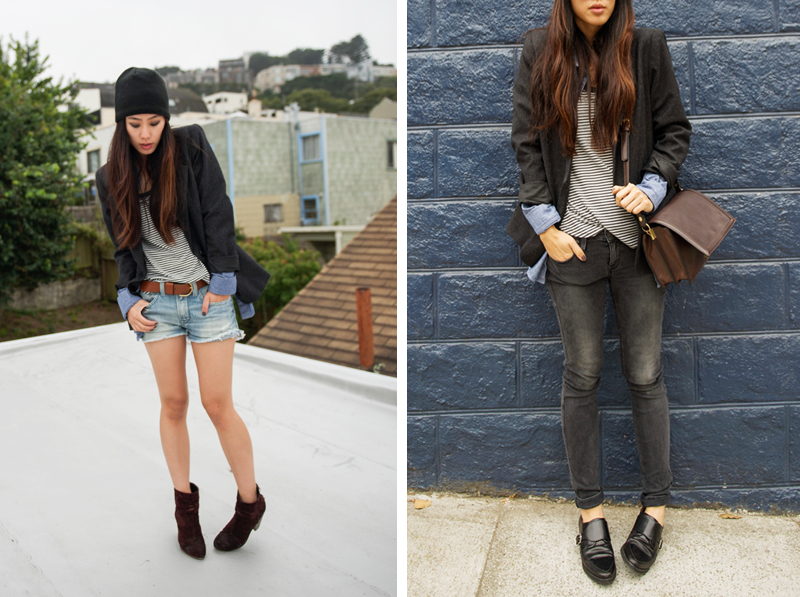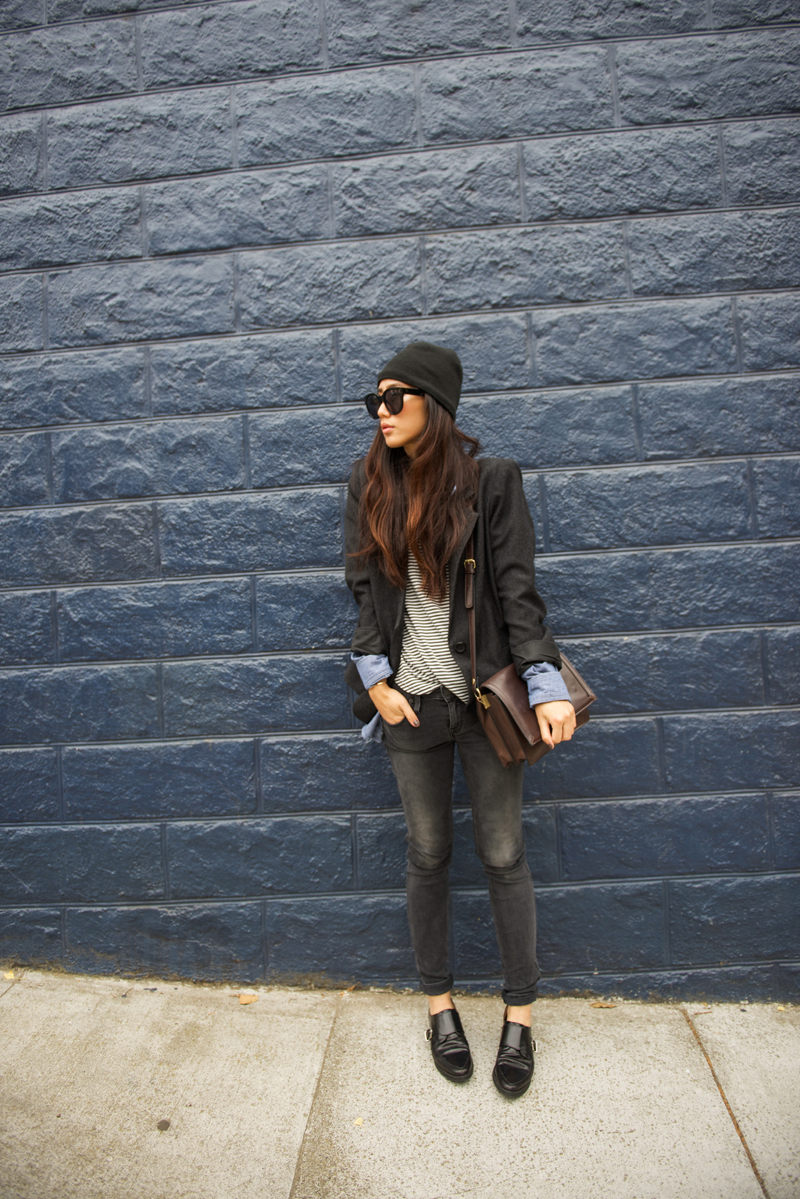 thrifted blazer, Civilianaire tee, Genetic Denim skinny, Zara bags and flats, Céline sunglasses

We caught some rays but as soon as Karl the fog rolled in, I'd switch from the denim shorts to skinnies and all was swell. Even though it definitely wasn't my first time visiting SF, keeping it simple (and off the normal course of traveling and documenting a bunch of outfits for the sake of blogging) was refreshing.